Use the traffic appearance that suits you best
When a new order is received for the driver, the exact location of the order may be needed; select the map icon at the top. You can also find this information in the app.

A new window will open with the location to pick up the order, but if you want to use another application to locate the way to your destination better, you can select the option. Show in other maps.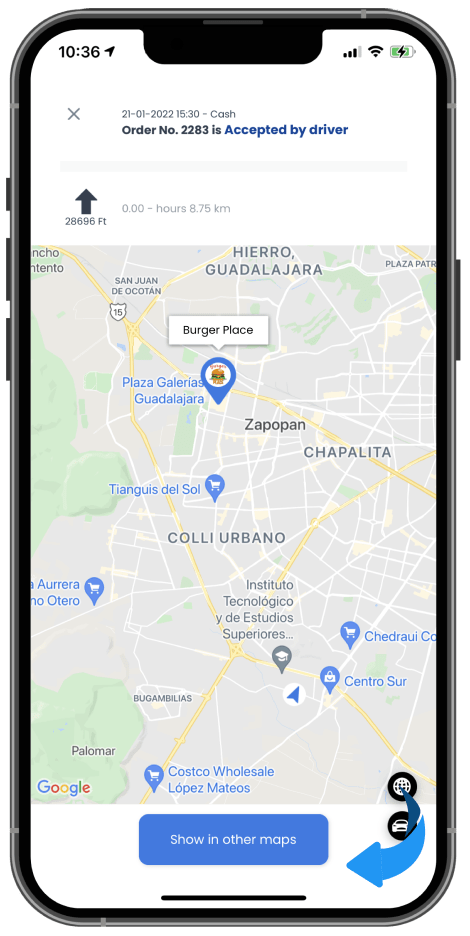 And you can select the Waze application to be able to arrive sooner at your destination for the delivery of the order.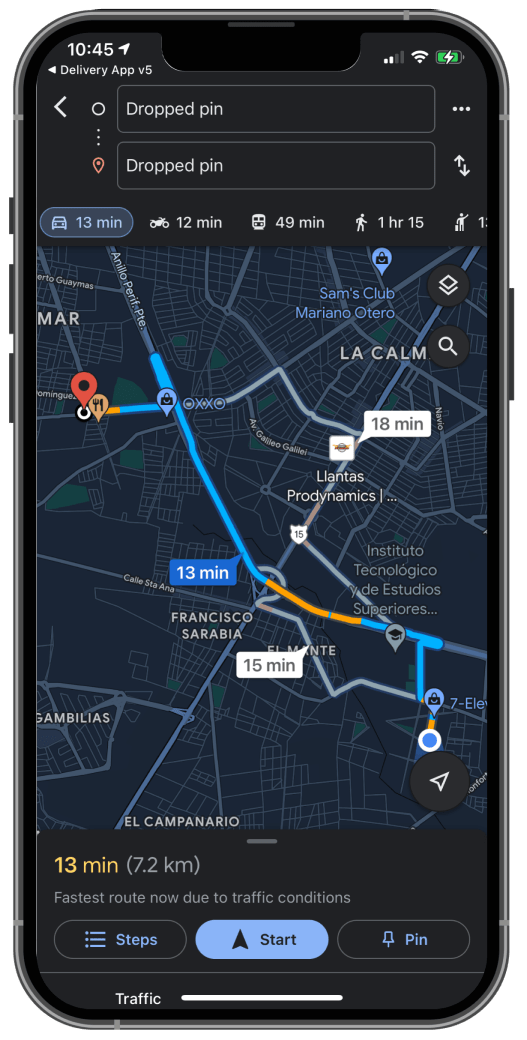 As Always, Happy Ordering.
www.ordering.co