Our platform has various Payment Methods, so your customers will have no excuses to place their orders online.
We have integrated PayPal as a Payment Gateway. Now you can select from the payment options.
You must go to your Dashboard>Stores>Selected Store to set it up.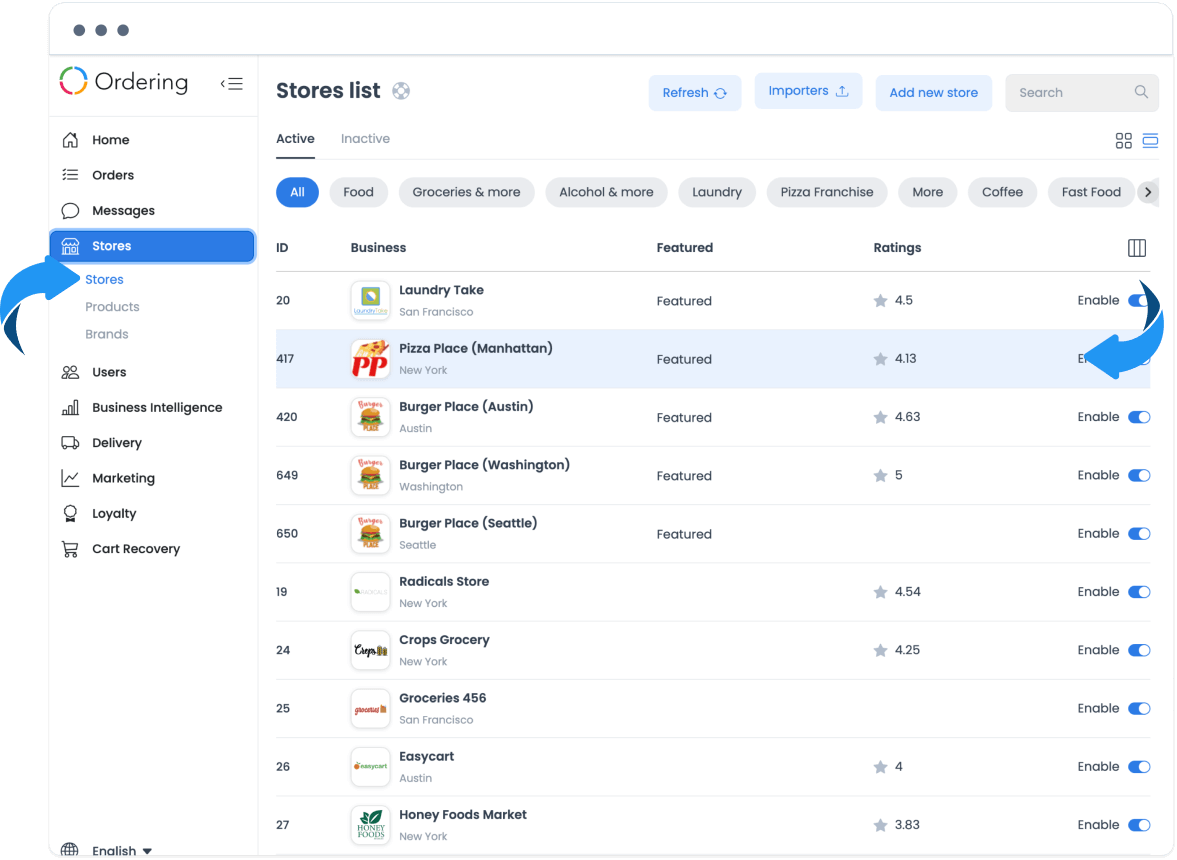 In the menu, you select Payment methods, and in the slide, all the options the platform has for you will appear; this time, we will choose Paypal. From there, you can activate or deactivate them as you wish.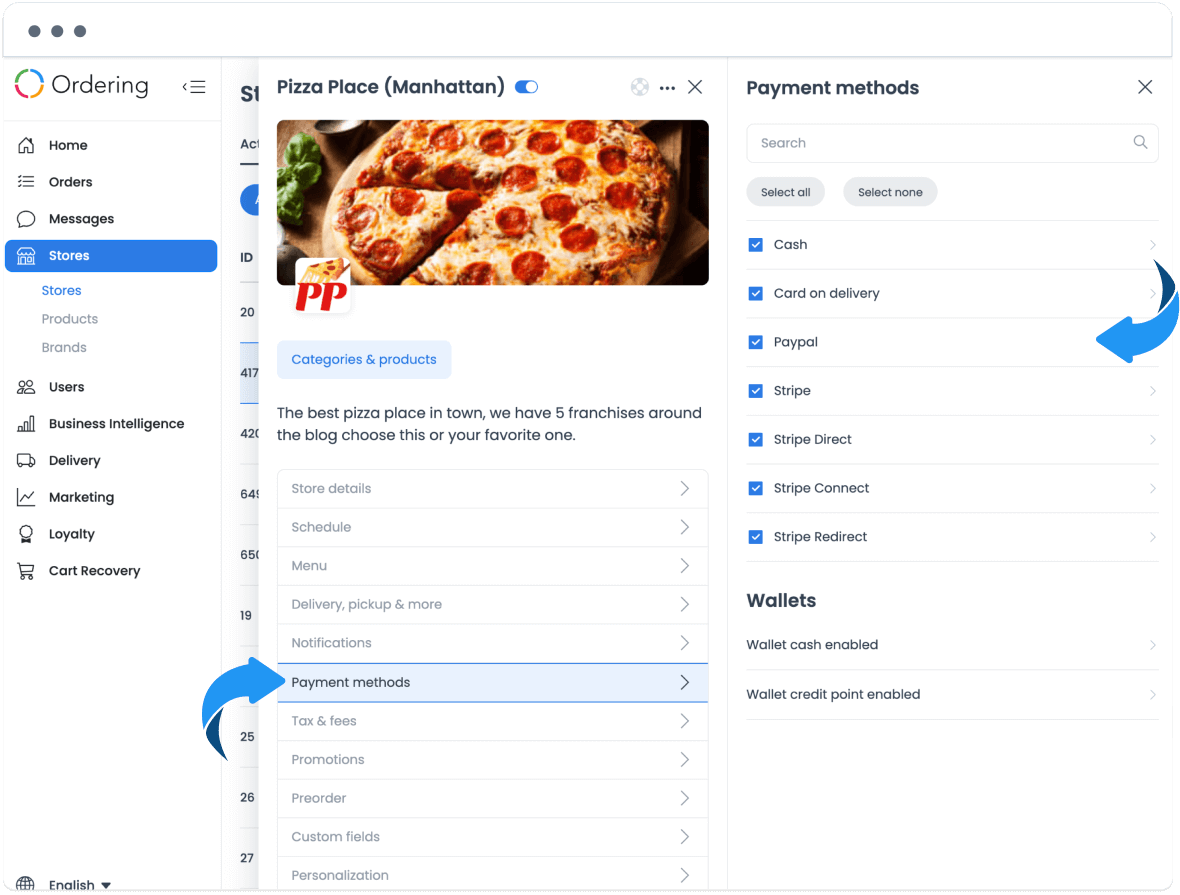 As a first option, we have the general Paypal data, such as:
Client ID, Secret ID, Client ID (Sandbox), Secret ID (Sandbox).
To get your setup keys, you must go to your PayPal dashboard and enter those details.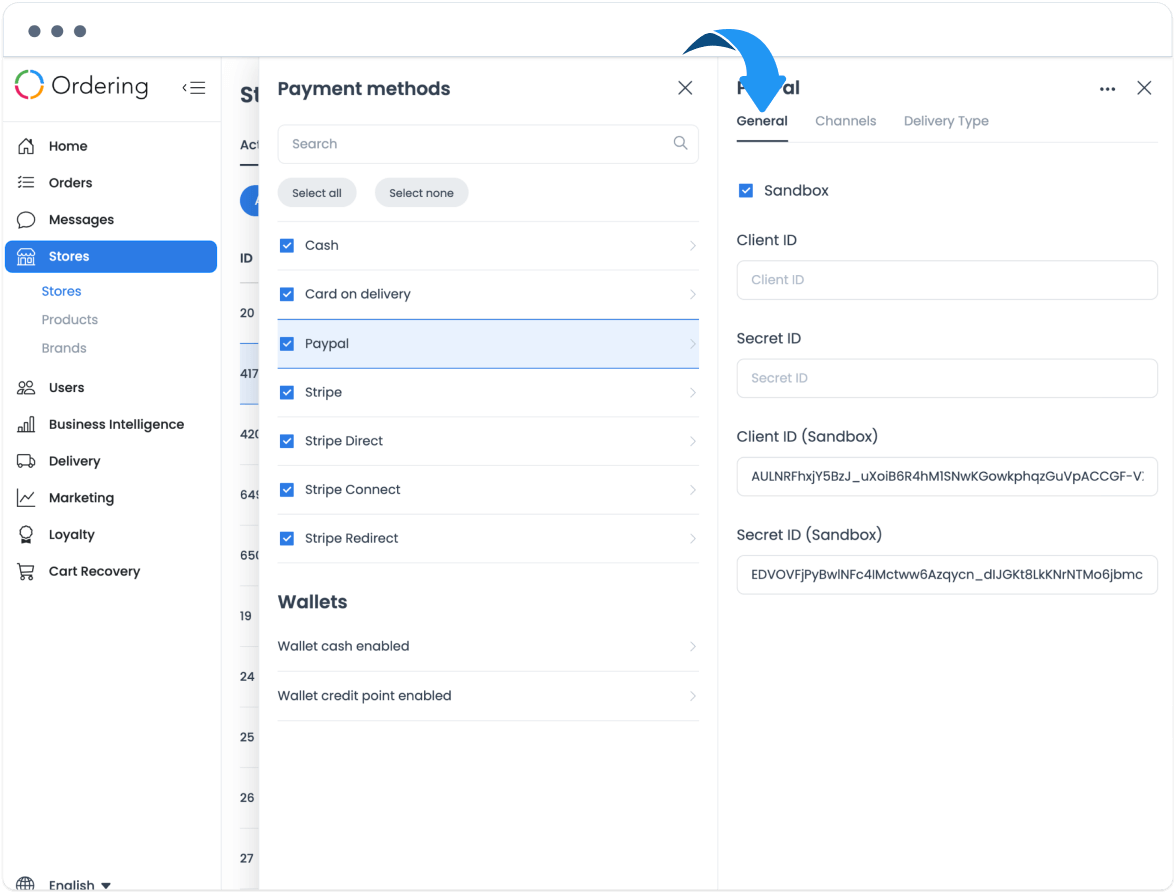 The second option that the tab shows us is "Channels" here are the projects where you will have this option as a payment method.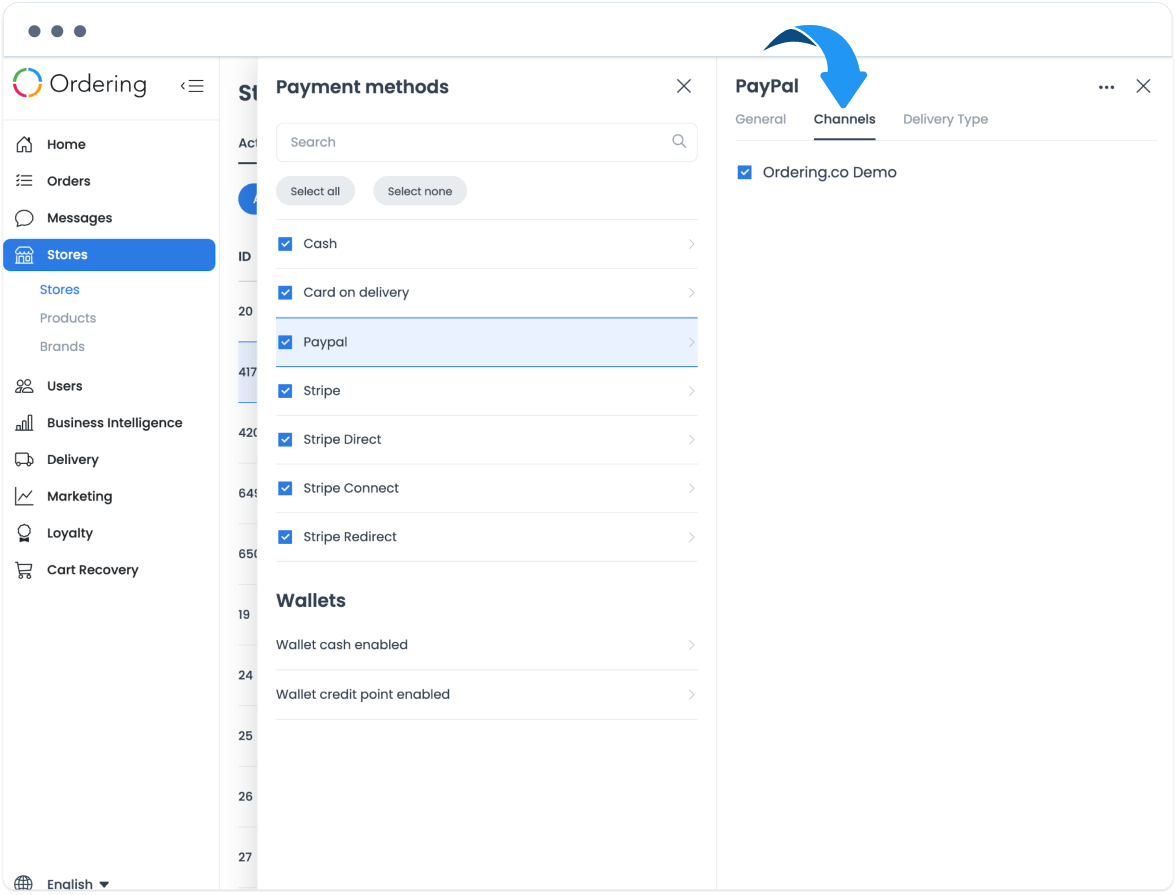 And finally, we have the option of "Delivery type" here; you can select the types of delivery that will have the opportunity to pay with Paypal. You can activate and deactivate the type of delivery you need.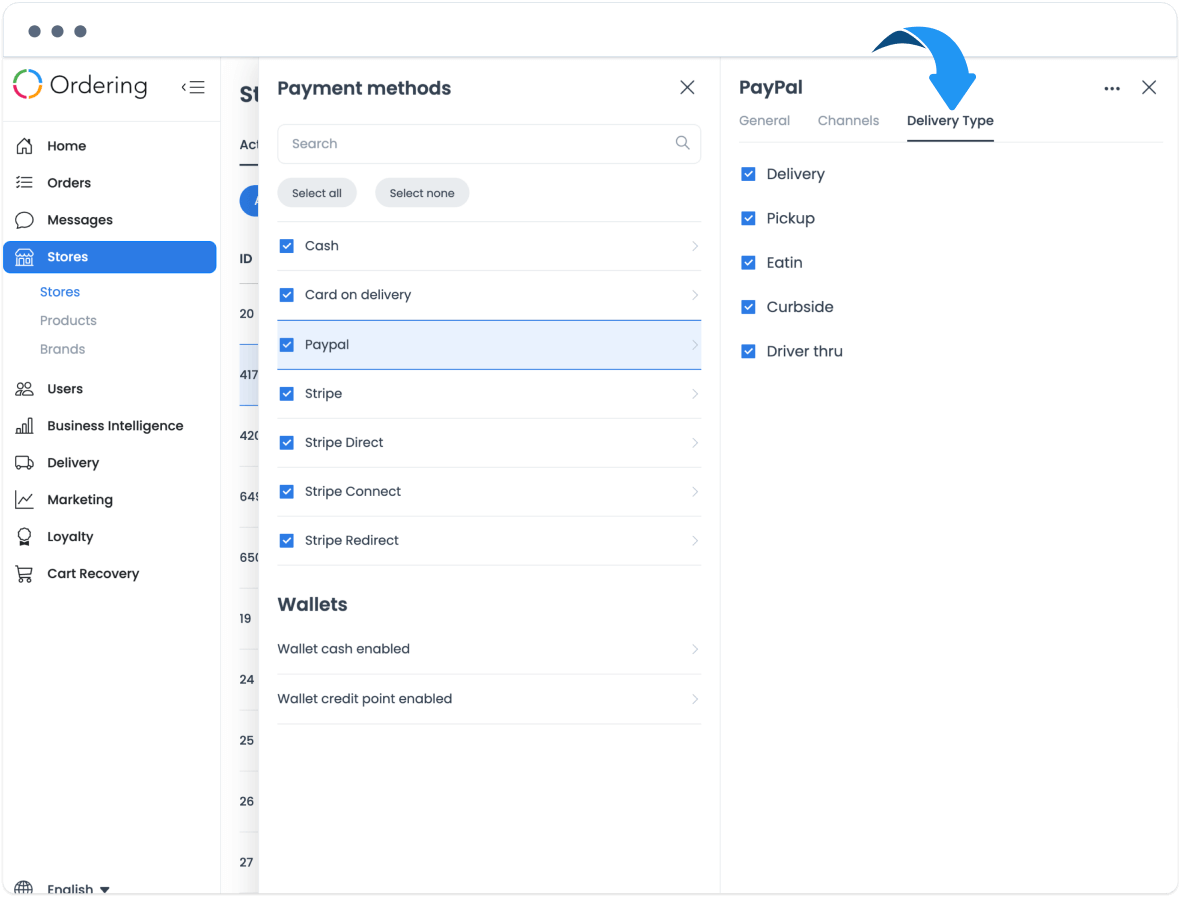 And that's it! Every time your clients place an order, they can select PayPal as a payment option.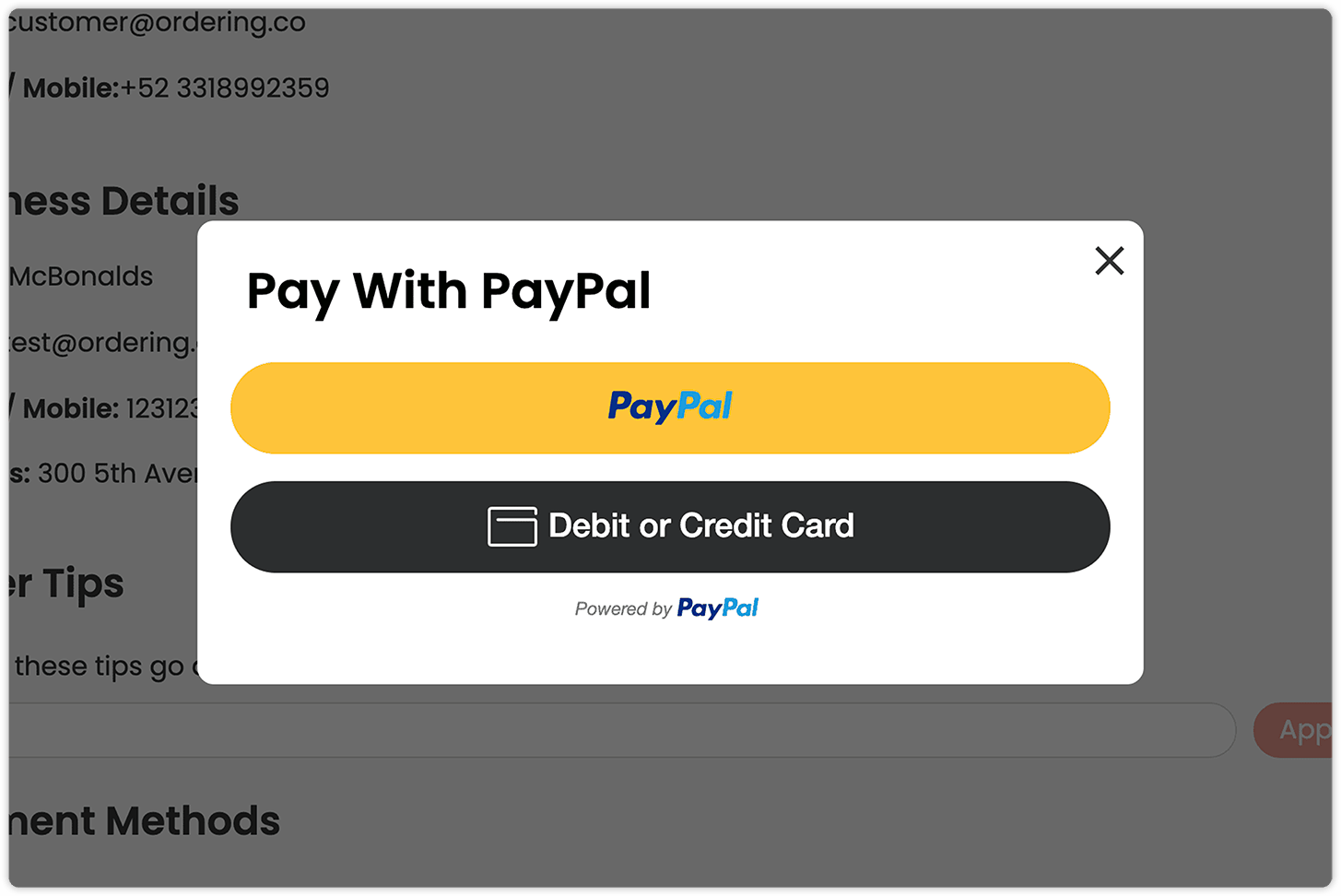 Please let us know if you need anything else from your Ordering Team.


As Always, Happy Ordering.
www.ordering.co