Your platform already detects when a customer is far from their chosen delivery address.
It will help you a lot to avoid problems in the logistics of your deliveries.
When your client enters the address on your platform, the system will detect that it is somewhere else, and an alert will appear below the address, like the following photo.
It does not need configuration; the system already has the automatic.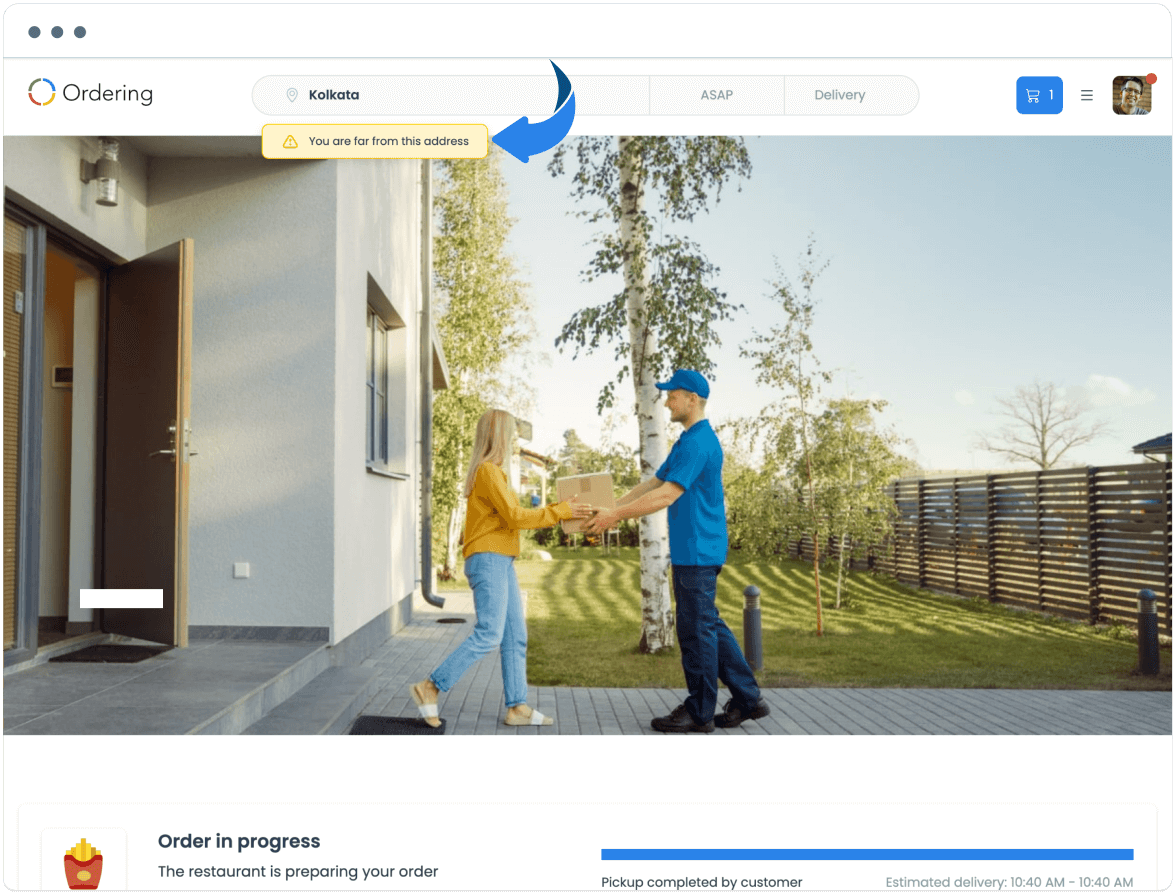 We want the best for you and your clients, thus taking your business to the top.
As Always, Happy Ordering.
www.ordering.co