Add everything you need to your products and implement new ways for your customers to try your products.
Select store > your business

A new window will be displayed, and you will select the option products & categories.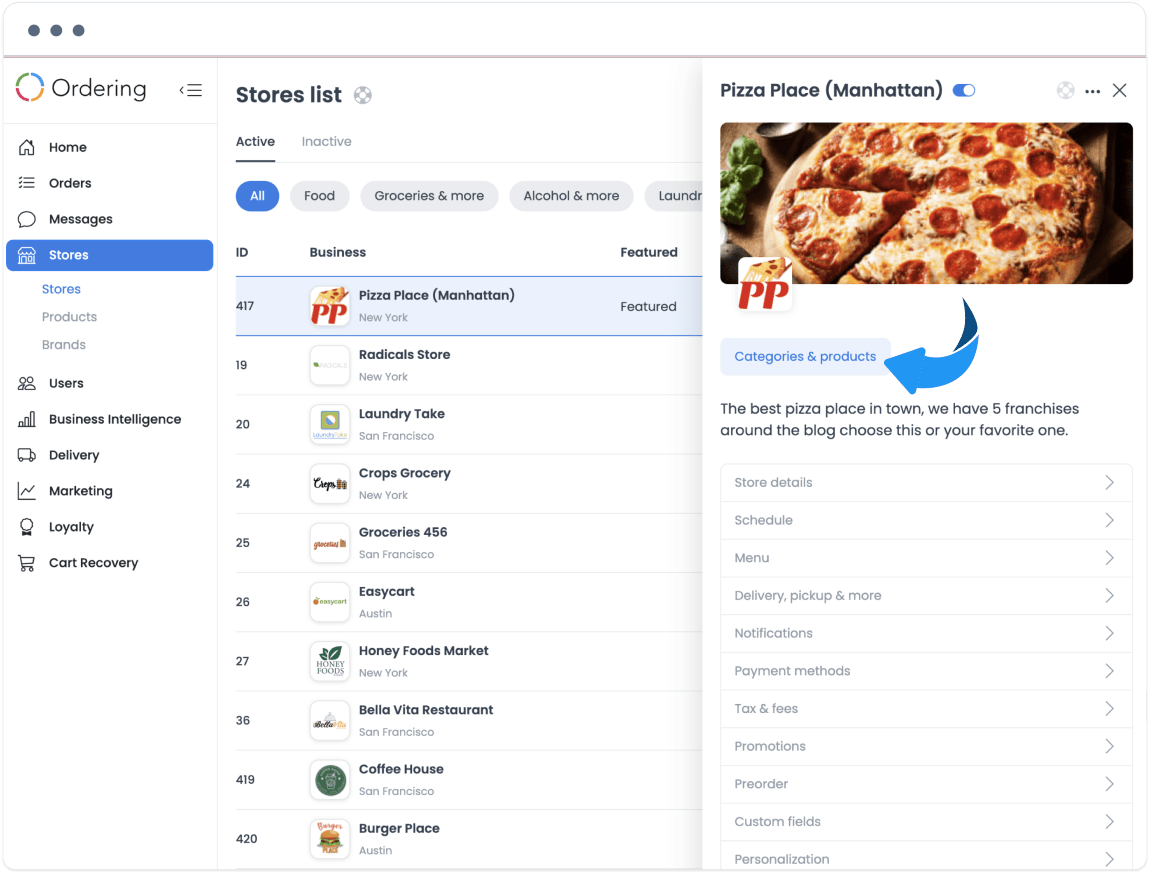 Select the product you want to make changes > select advanced options
- Here, you can change the different options from
the price, you can add the percentages for that delivery or consumption in the business.
-An estimate of people who can purchase the same product.
-Also that customers can pay for the calories they consume and not for the quantity

-Leaving a minimum and a maximum purchase per product.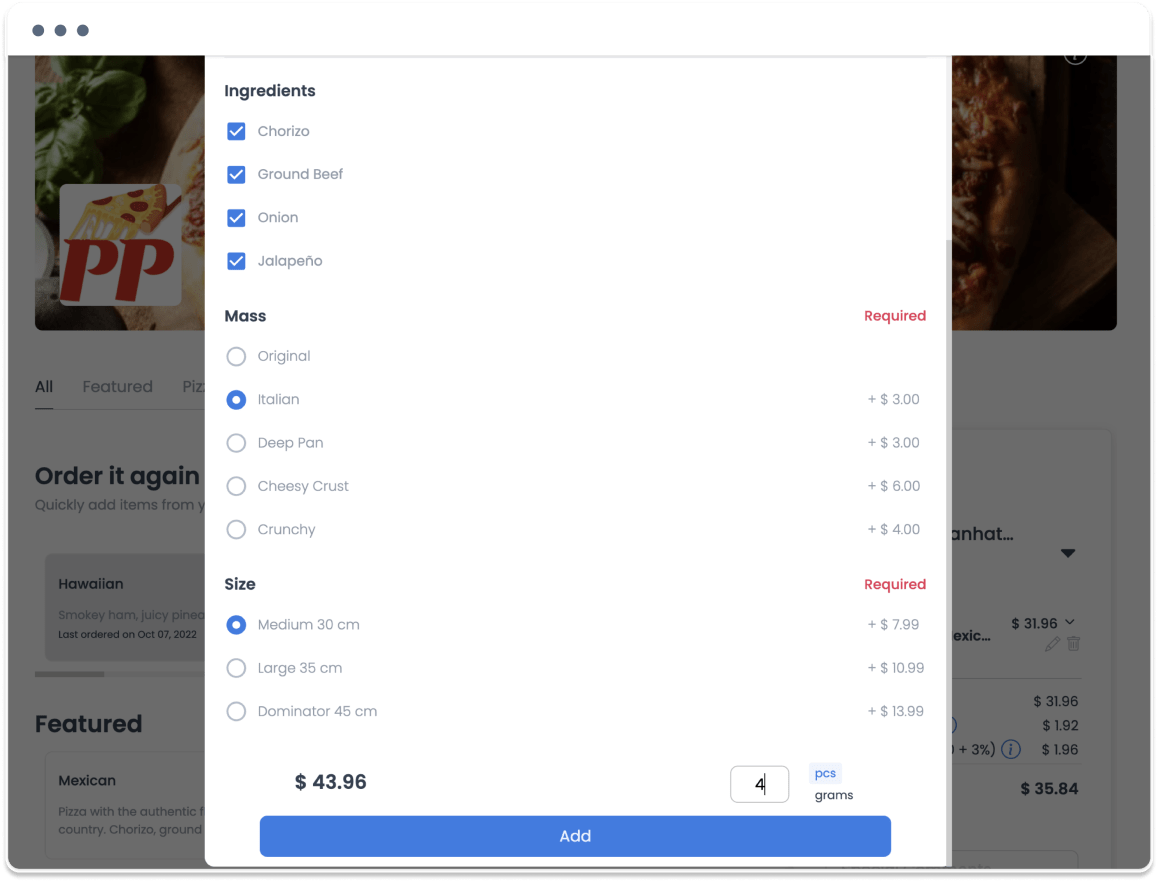 As Always, Happy Ordering.
www.ordering.co