Surely, your customers will love this feature we have for your business. It's called Orders Grouping, it will help your customers to make different orders, and you can see them all in your cart; it will give them the option of being able to pay them all together or one by one.
That's how it works.
Make different orders; In the image, we place an order for pizza and see how it is shown in our cart.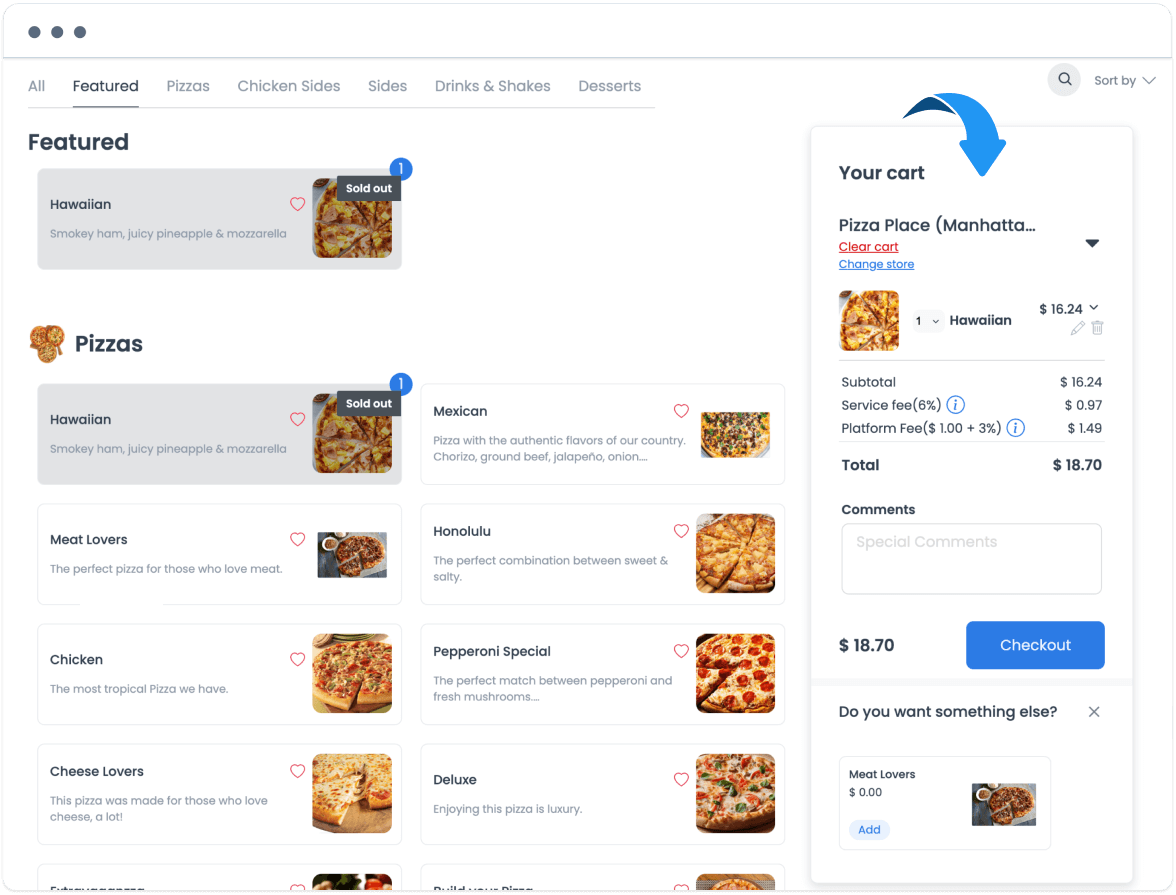 Now place another order at a different store.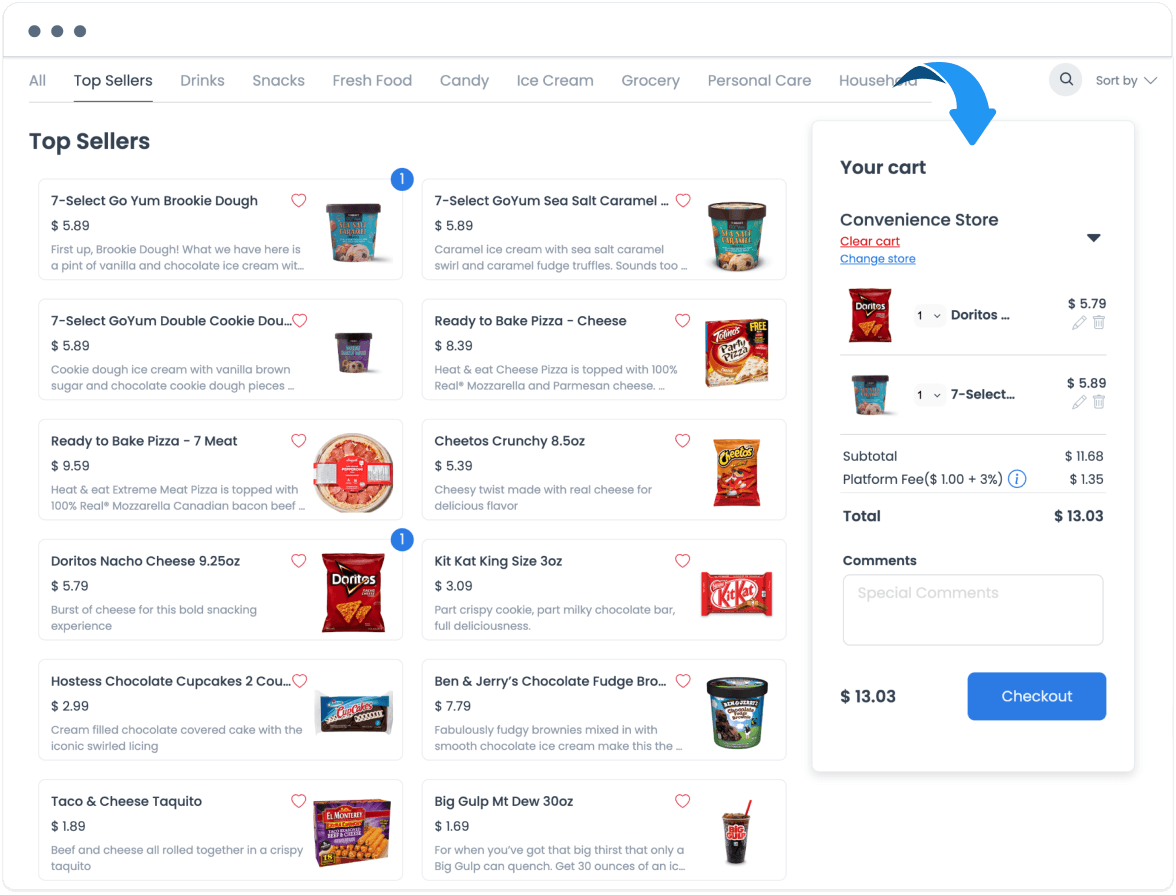 You will see that the number 2 appears in your cart (since we have made two orders).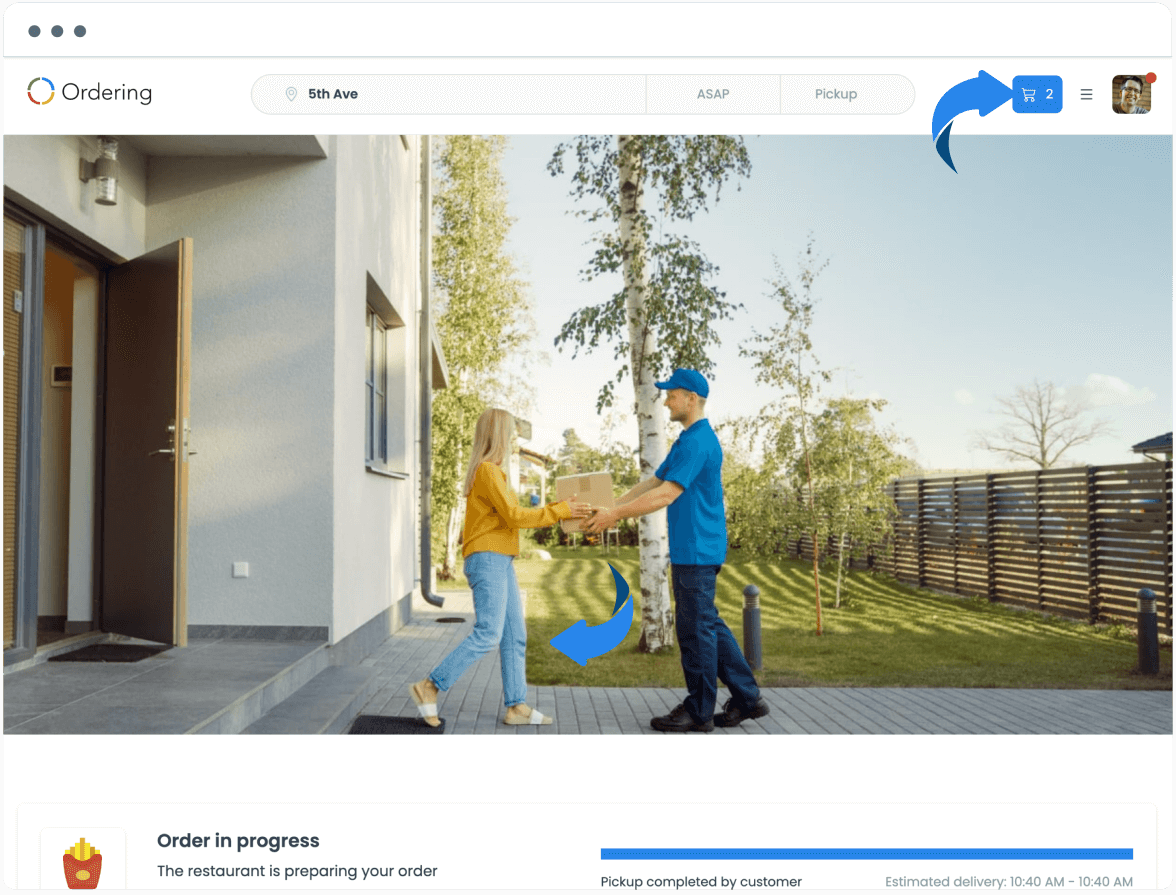 When you click on the cart button, the two orders placed will be displayed, each order with its Checkout button.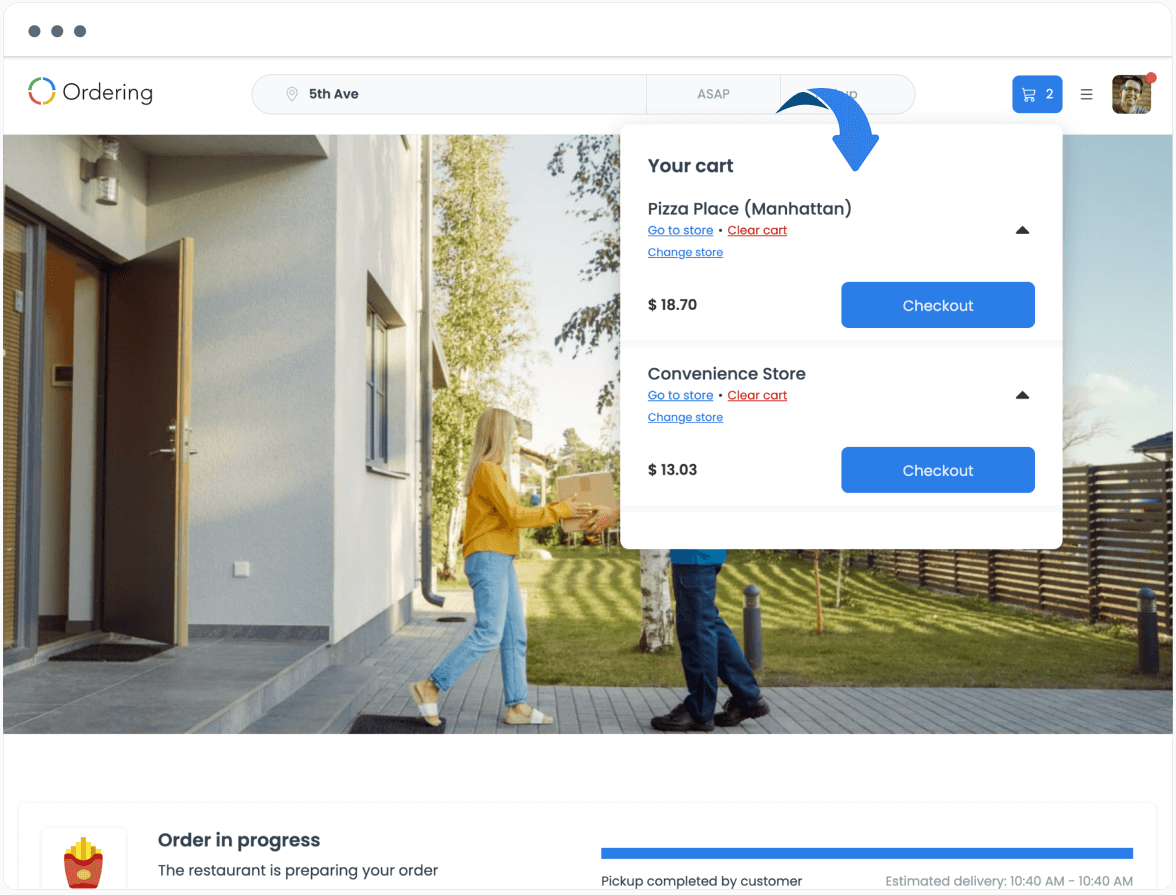 The complete order will be displayed if you click on the little arrow on the right side of the order.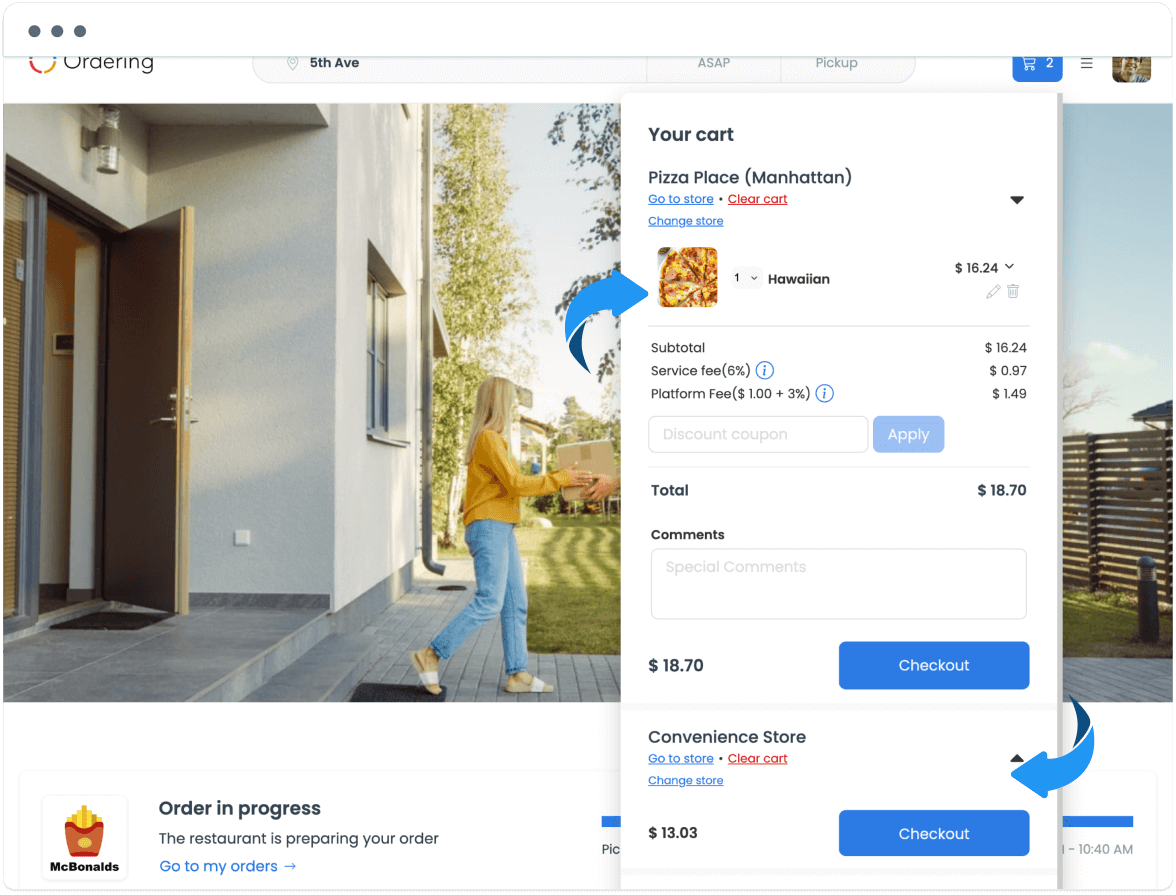 If you click on the checkout button of the two orders, it will send you to the Checkout page; just review your data, choose a payment method and click "Place Order."
This client has the "Multi-business checkout" activated on his dashboard, which is why the two orders you made are already showing up at your checkout, ready to pay.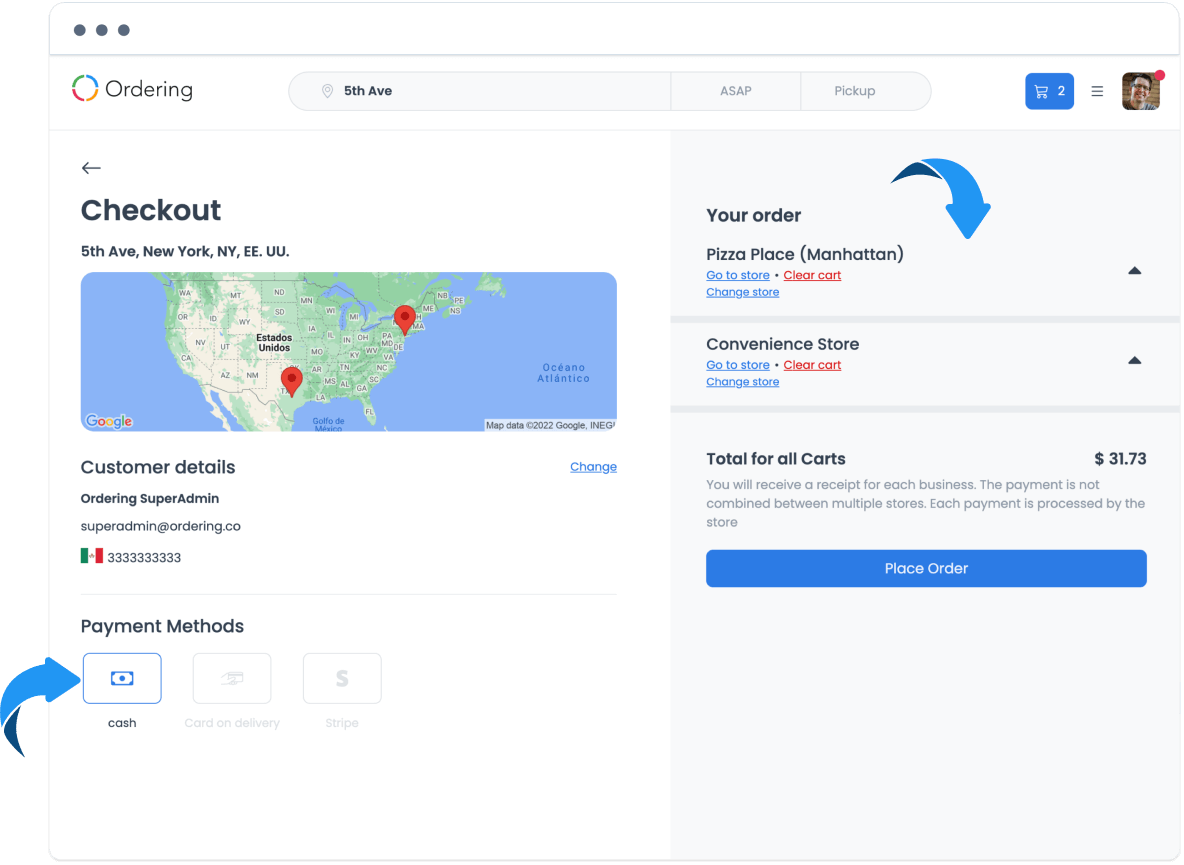 On your Confirmation Page, you will see an Order Summary, where you can see the total of the two orders you made.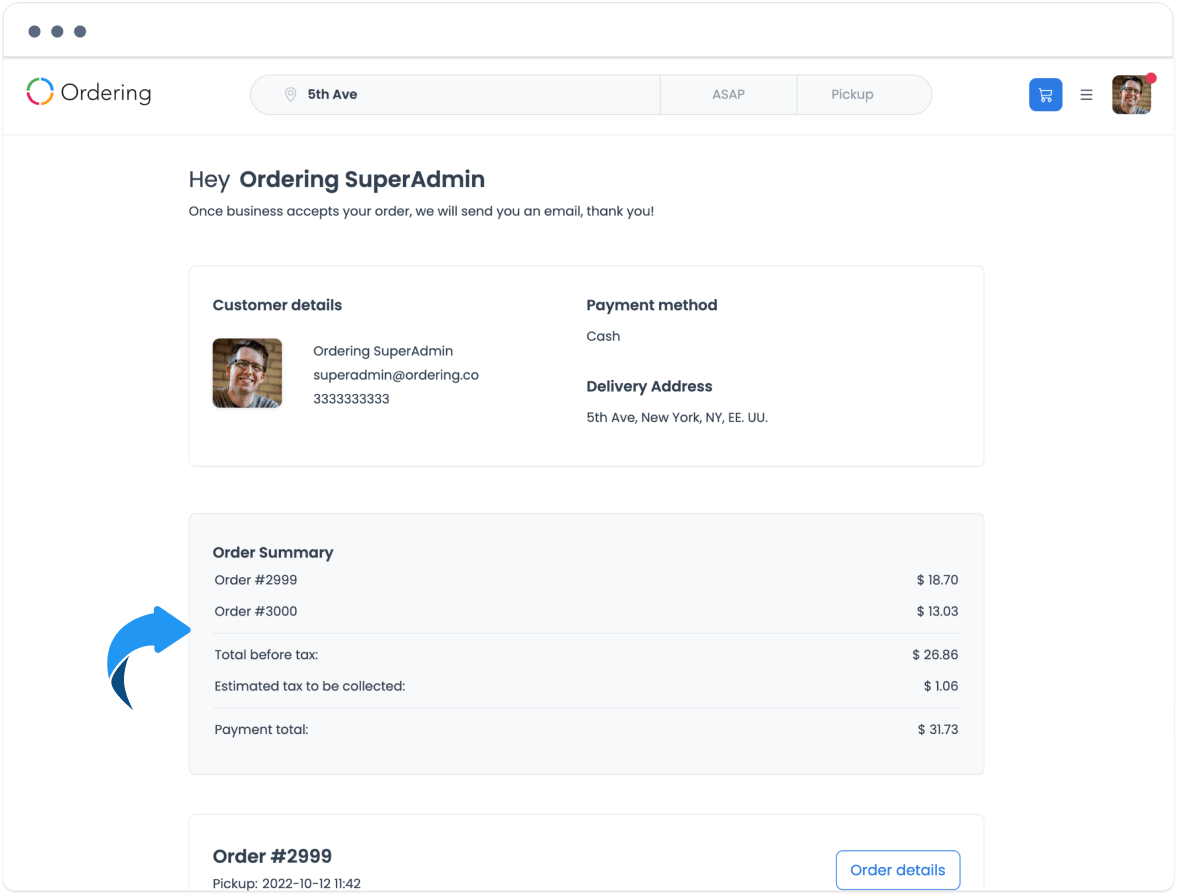 Do you remember that we talked about the "Multi-business checkout"?
I show you where to set it up, so you can choose if your customers want to checkout per order or checkout for all orders.
Go to your Dashboard> Settings> Operation Setting> Multi-business Checkout.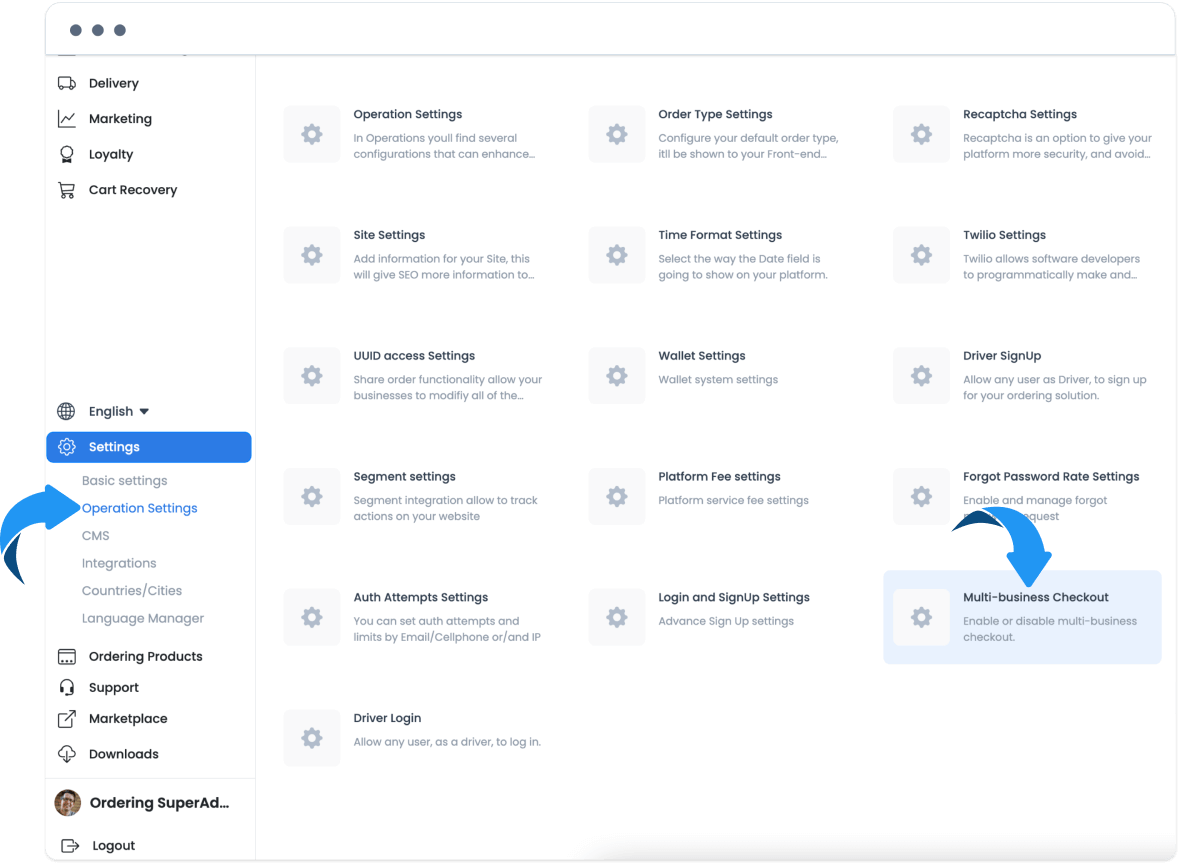 In this slide, you will only choose YES to enable Multi-business Checkout and NO to disable it.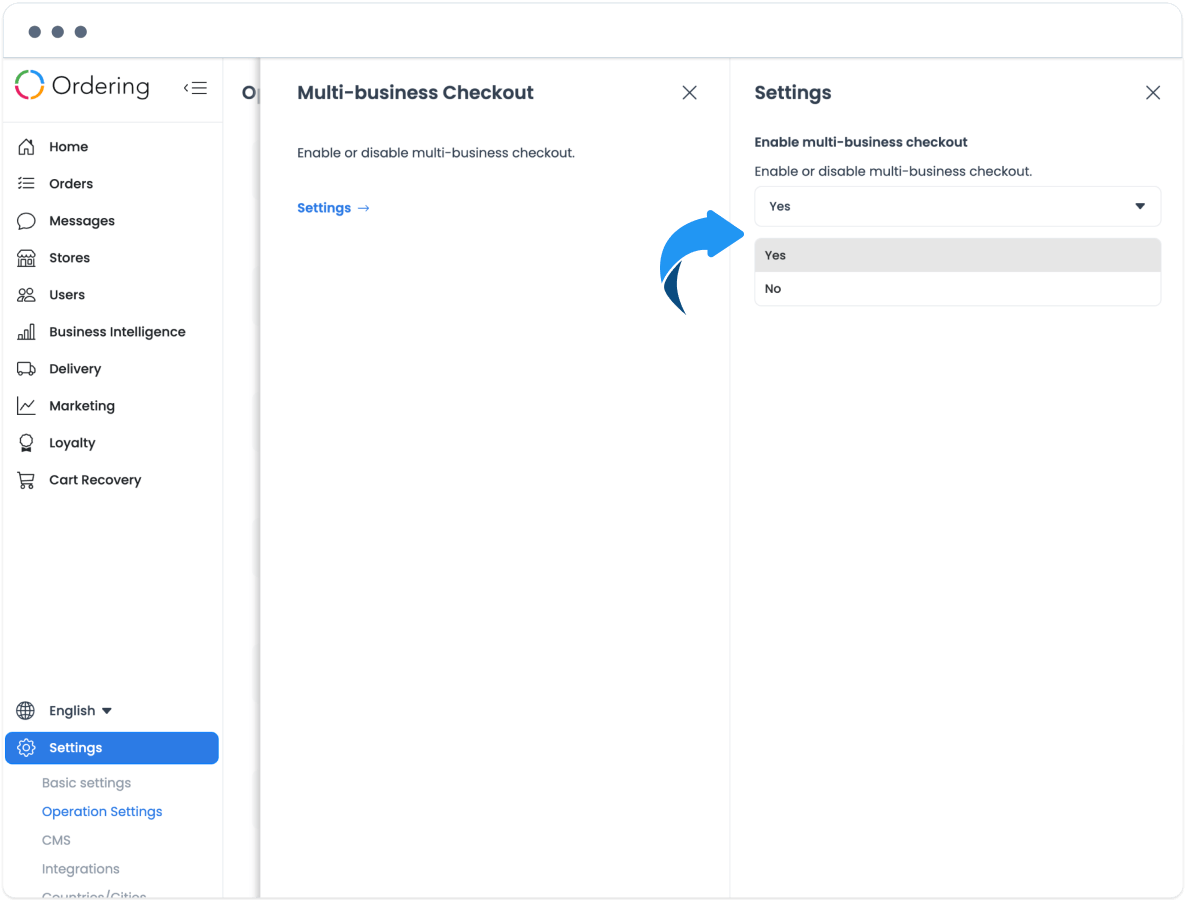 This is how your customer's checkout will appear when Multi-business checkout is NOT enabled.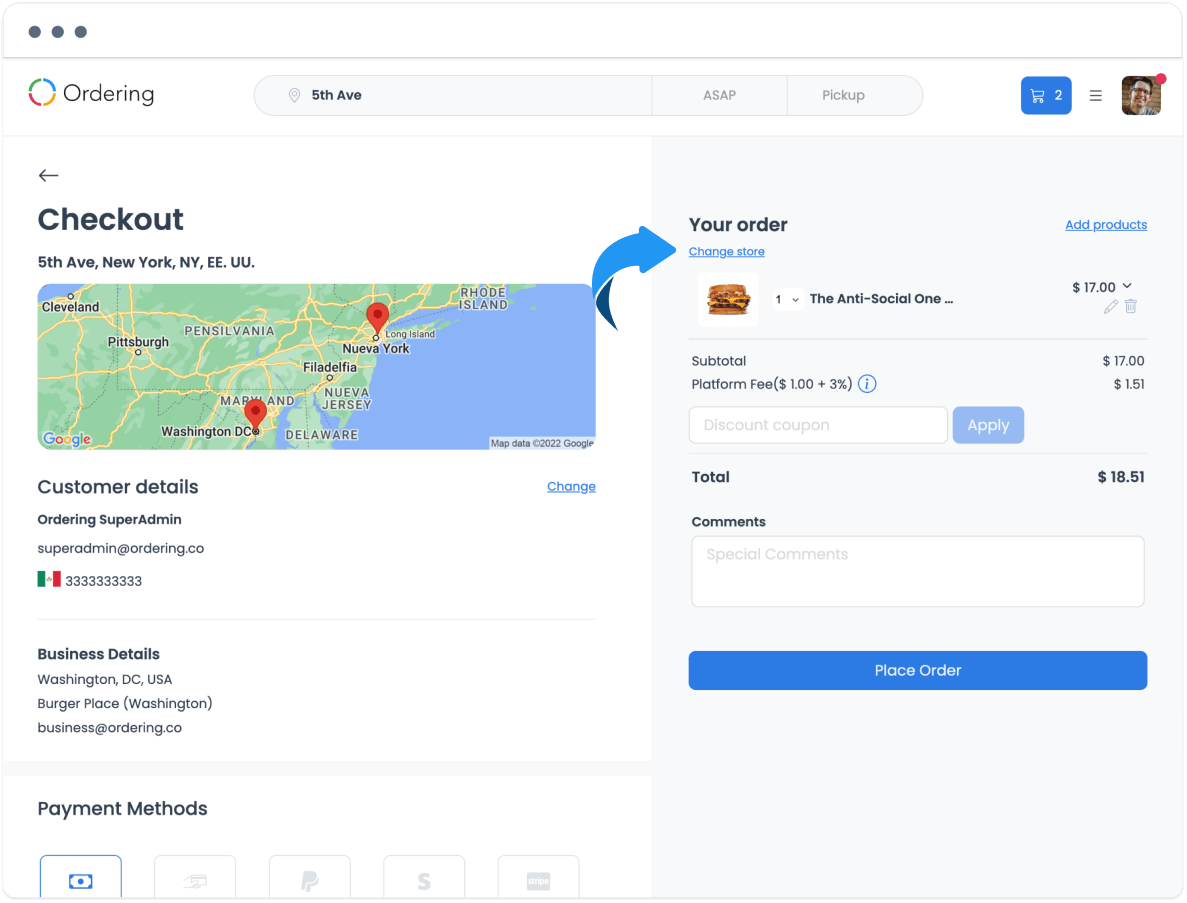 On the Confirmation page, you will see that you will need to pay for the other order in your cart.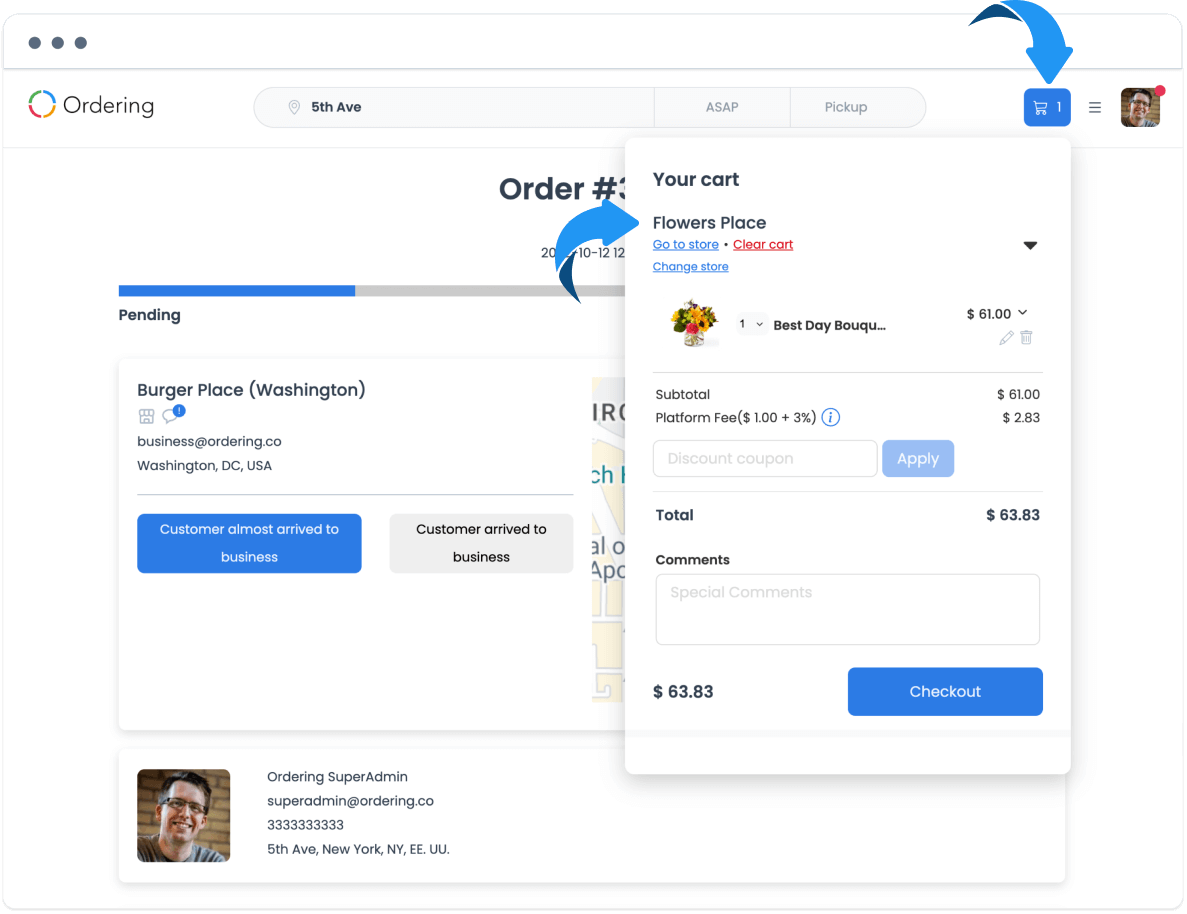 Remember that with our platform, you and your clients will be the happiest with each of our configurations.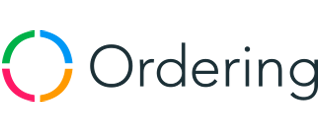 As Always, Happy Ordering.
www.ordering.co