The objective of this guide is to explain in a simple way how to configure Stripe for the Ordering platform.

1. Go to Dashboard > select the stores > Payment methods > Select Stripe Redirect

2. Paste the keys of the Stripe Account; if you want to test, then put the sandbox keys.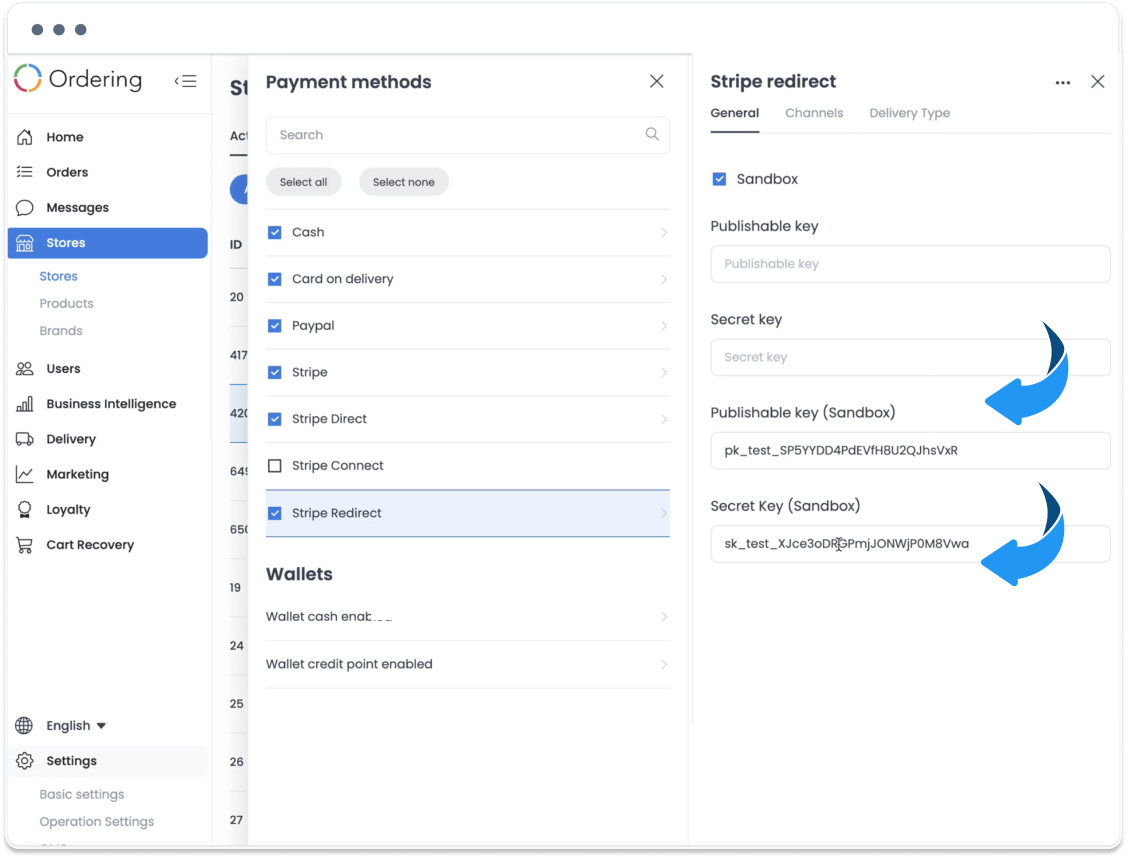 3. Go to the store and place your order normally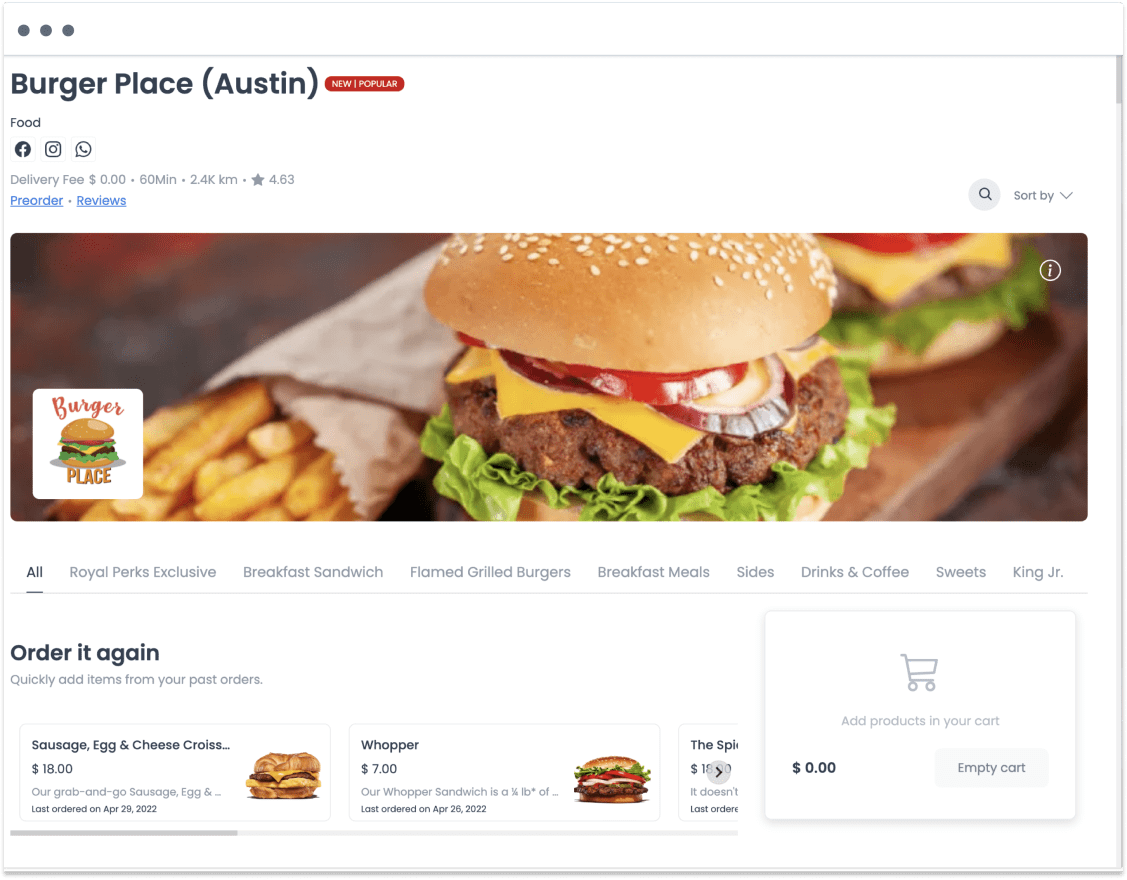 And that's all, now you can accept credit cards on your Website/App.

Checkout and select payment method stripe redirect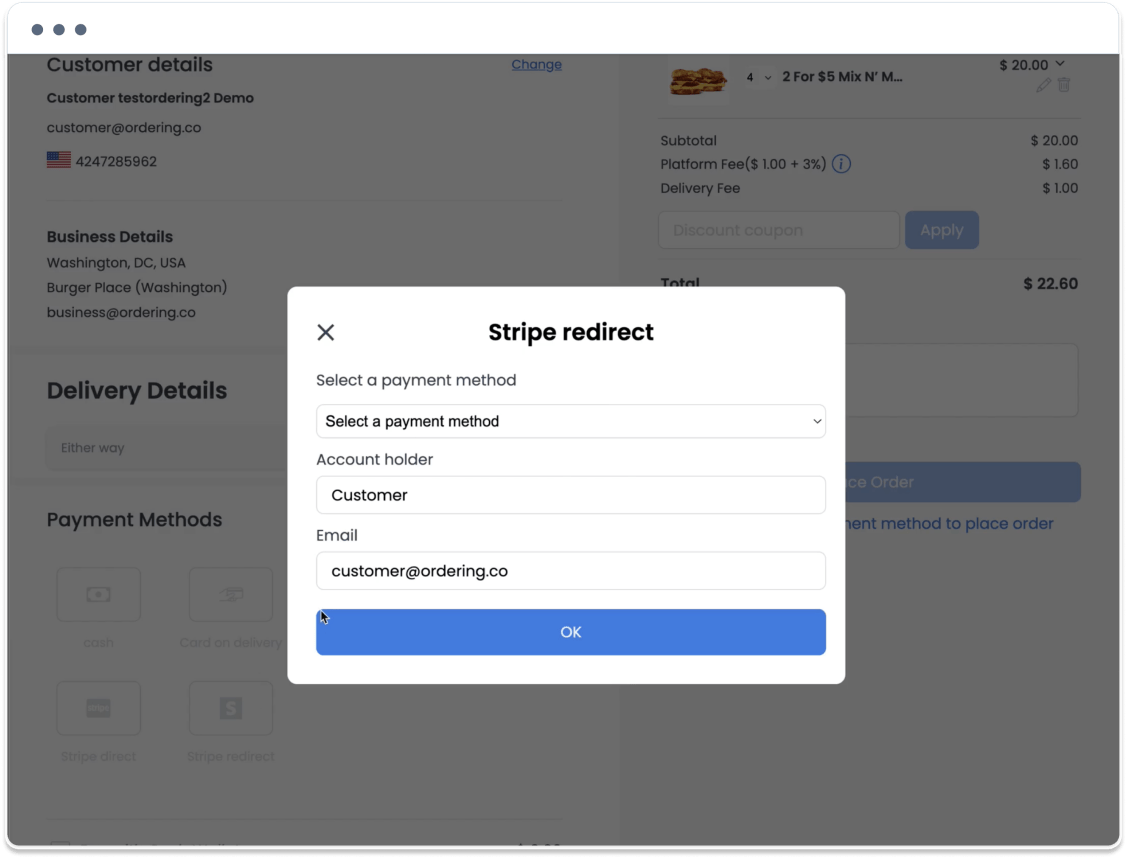 Select the payment method and fill in the requested information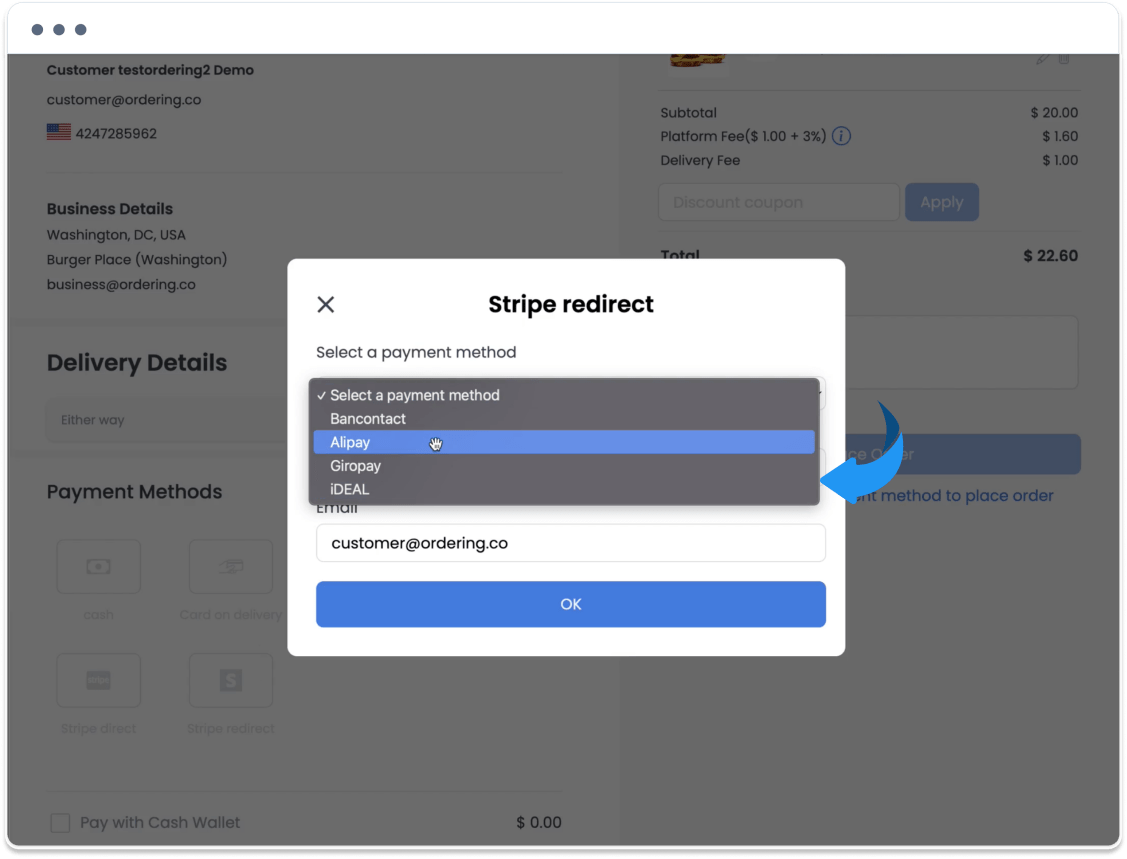 If you need anything else from your Ordering Team, just let us know

As Always, Happy Ordering.
www.ordering.co