If you want to customize your website further, our platform helps you change the color of the text you wish your website to have.
With a few simple steps, you can configure it.
The first thing you should do is go to your Builder; there, you choose the project to which you want to make the color change; then, in the menu on your left-hand, you will find an option called "Colors" click.

The screen will look like this:
1· Indicates the hexadecimal (color) assigned to your project.
2· Is the color palette where you can choose the color you want to put on the text of your web page. The hexadecimal will change when you select the new color (number 1).
3· Click on the "Update" button to reflect the change you made in your project.

In the end, don't forget to rebuild to see the changes.
How to Build? Click Here and Learn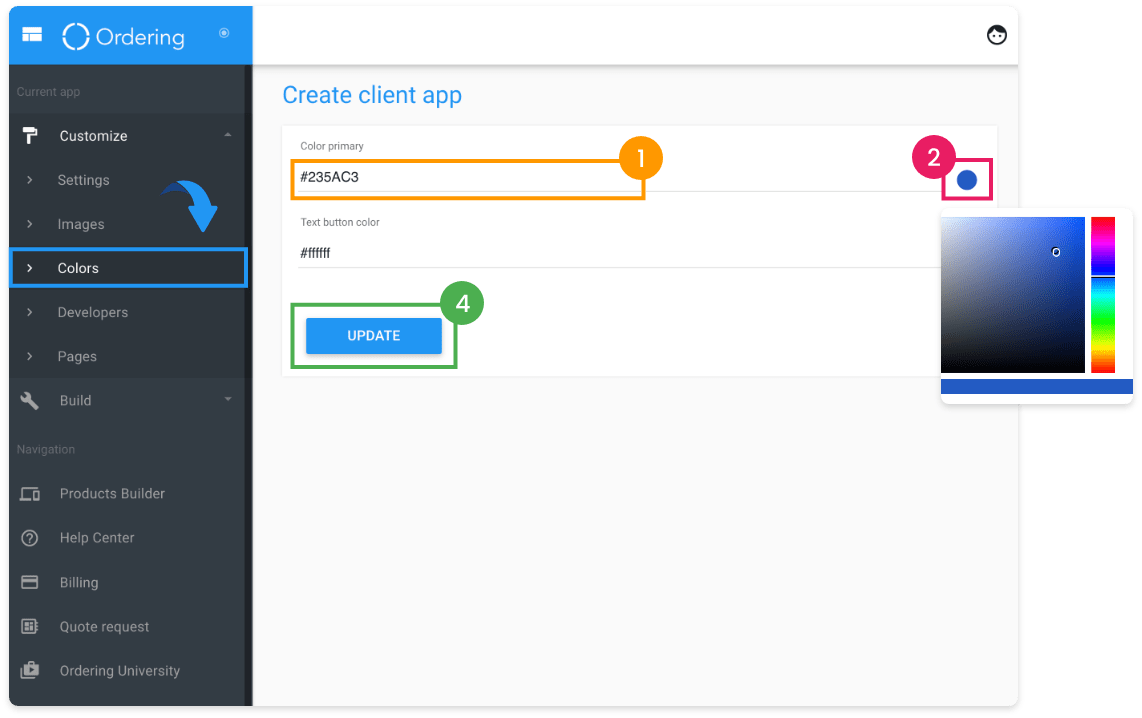 And that's it; this video - tutorial will help you better understand this topic.
Remember that our platform has everything you need to keep your business growing.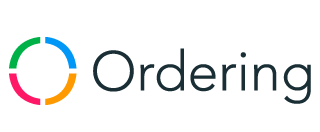 As Always, Happy Ordering
www.ordering.co