With Ordering, you can upload your most popular videos, so your customers can watch them anytime.
I'll help you set it up.
In your Dashboard, we choose the Store option> we select our store > Store details.

We look for the Videos option, copy the link of the video, and give it to add or if we want to change the link, we select delete.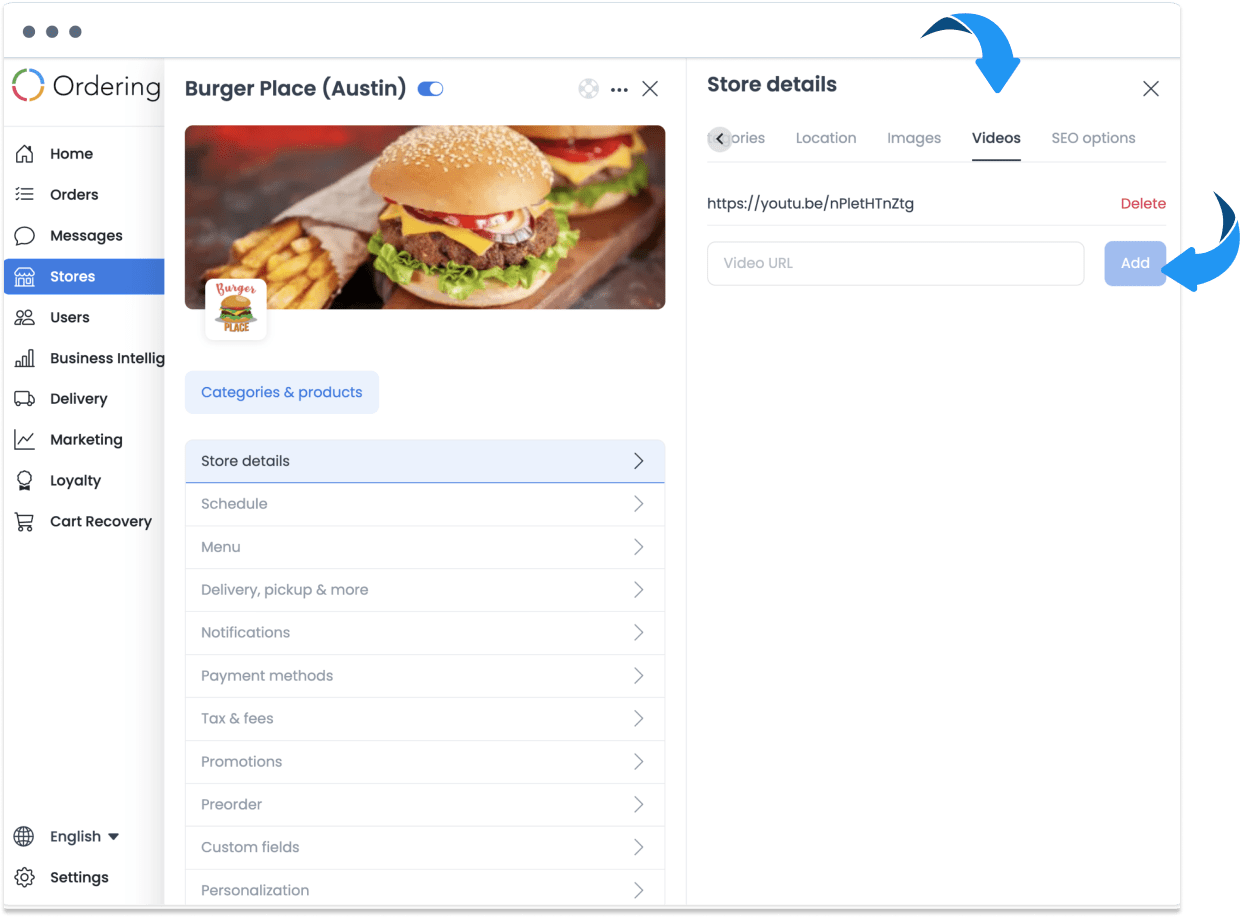 Enter your store and select the incognito icon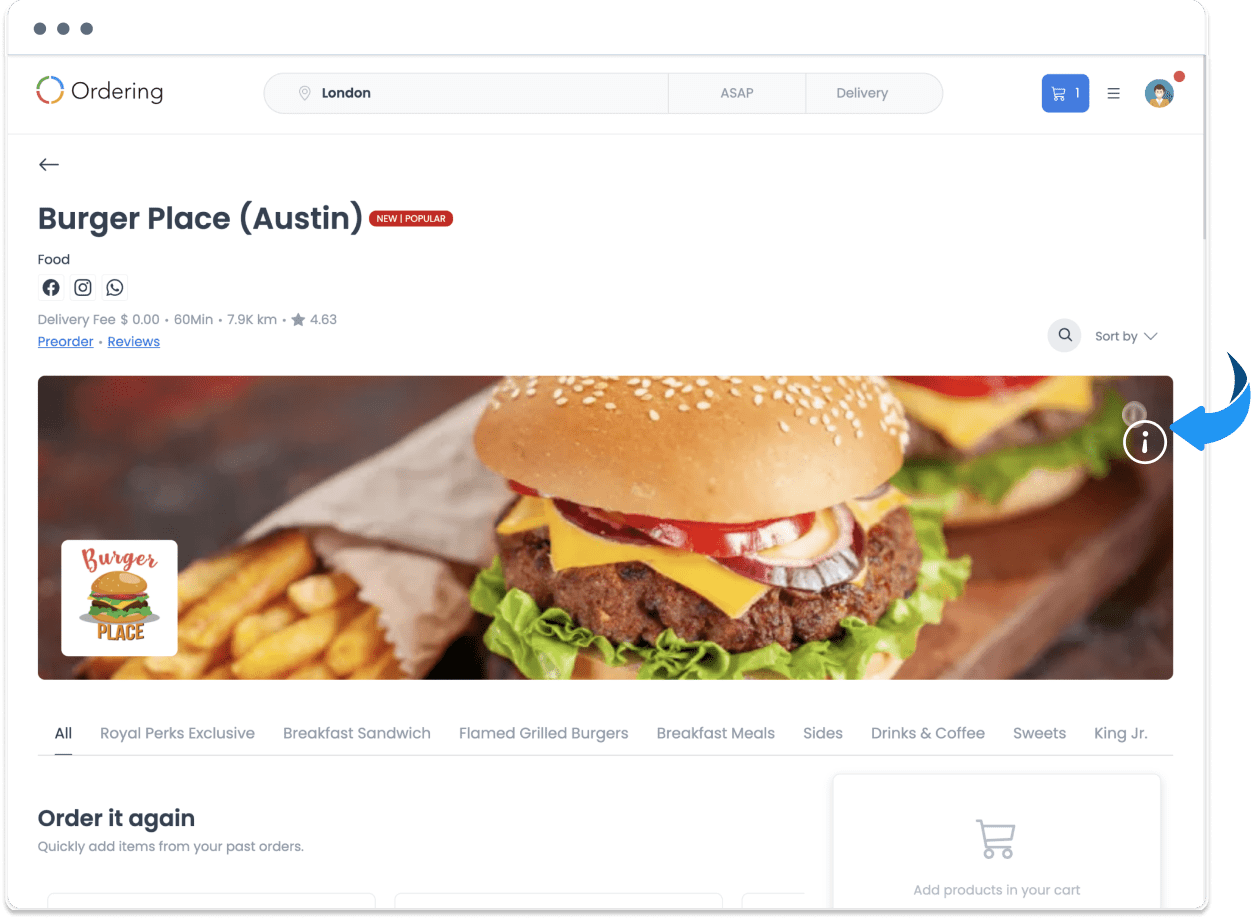 A new window will open with information about the store, location, hours, delivery time, and our videos.
Promote your business in one place. Remember that with Ordering, you have everything.

As Always, Happy Ordering.
www.ordering.co