This is specifically for your Dashboard.
This kind of notification only sounds briefly and then stops; it shows in the top-right corner of your Orders Dashboard.


This kind of notification will cover all your Orders Manager screen and will sound until you stop it by clicking on "X."

According to your selection in the section More, inside your Ordering Dashboard, this is how they will show.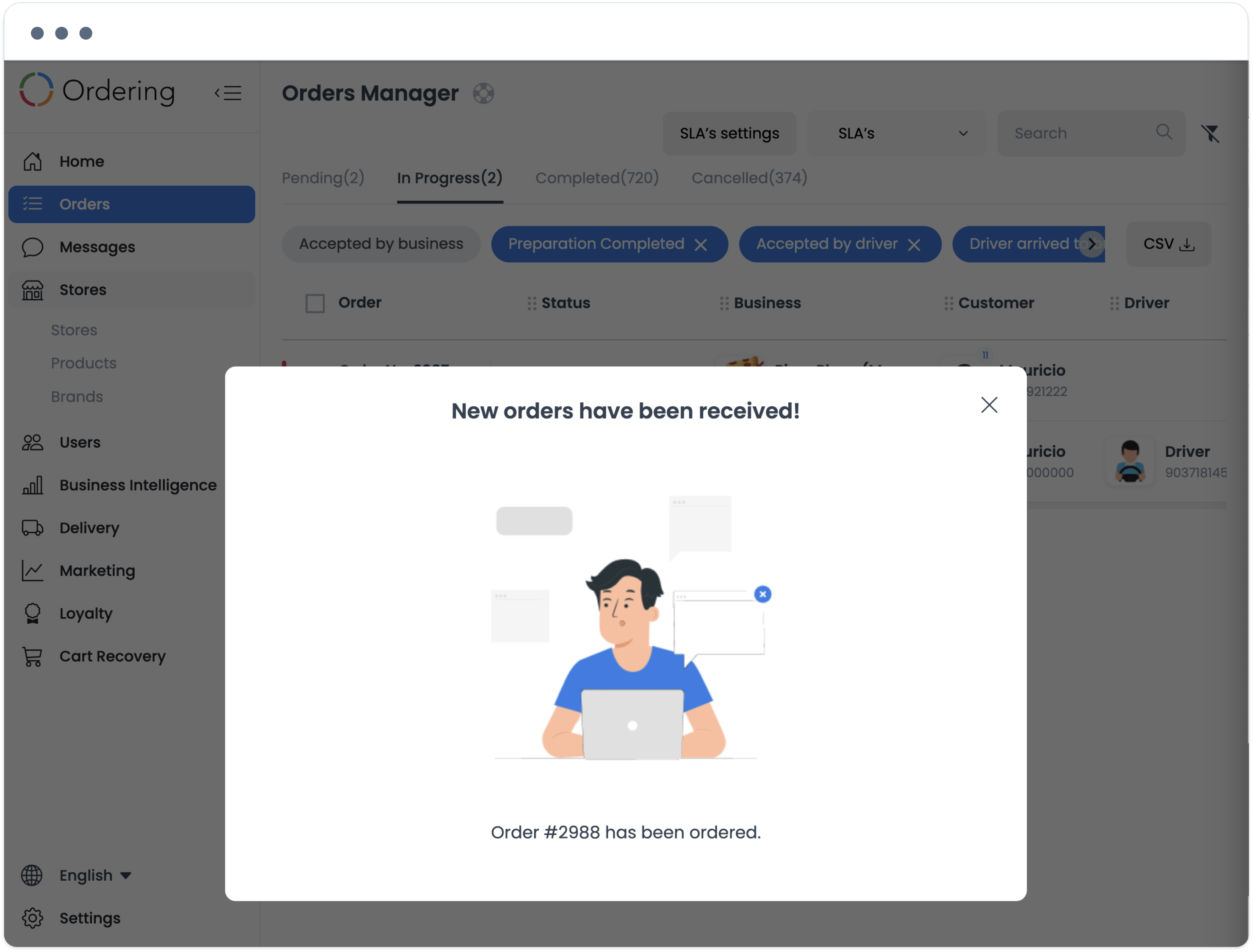 Receive notification from each client, so you can control your orders.

As Always, Happy Ordering.
www.ordering.co