With this configuration, your business and your products can quickly get more chances to appear on google searches and enhance your SEO
.
You have to configure it correctly and let the platform do everything else.
We will help you set it up.
Go to the Dashboard, click on Ordering products>Product.
Where the Code arrow is shown, we will add the App ID found in the Builder.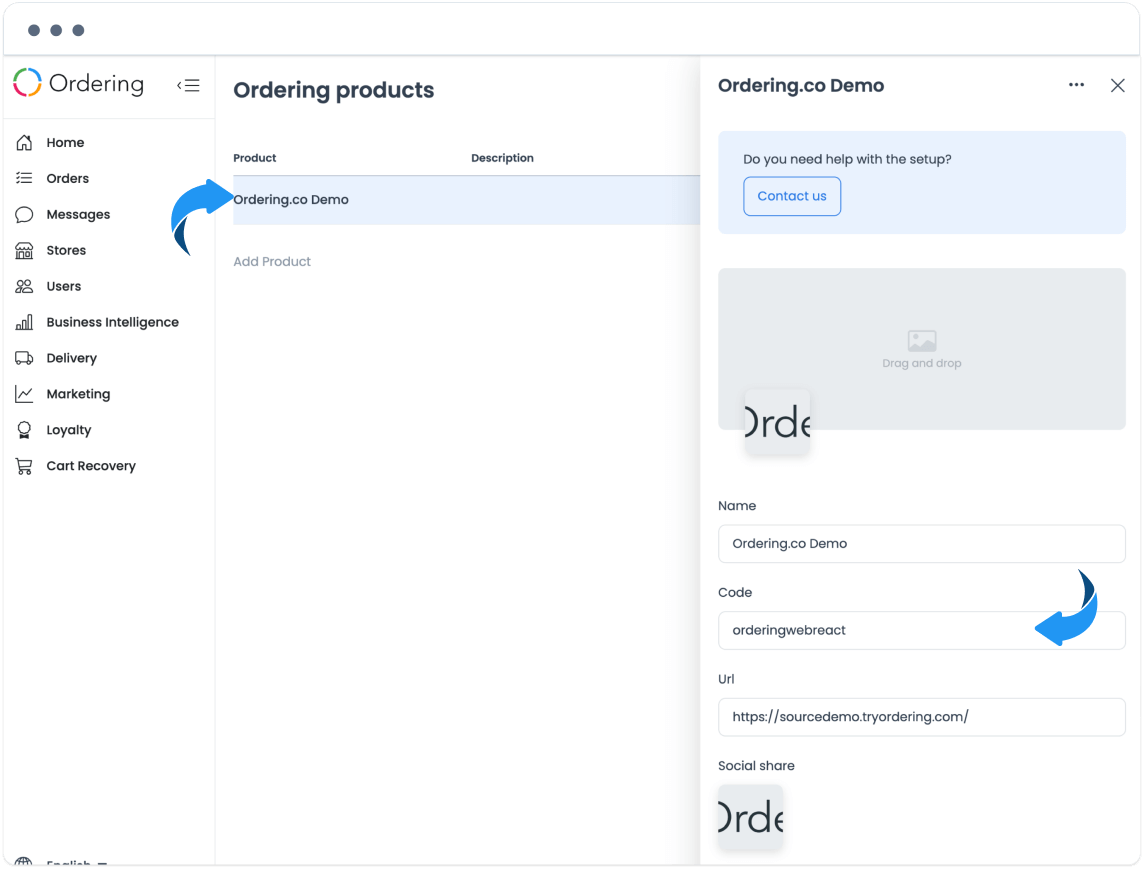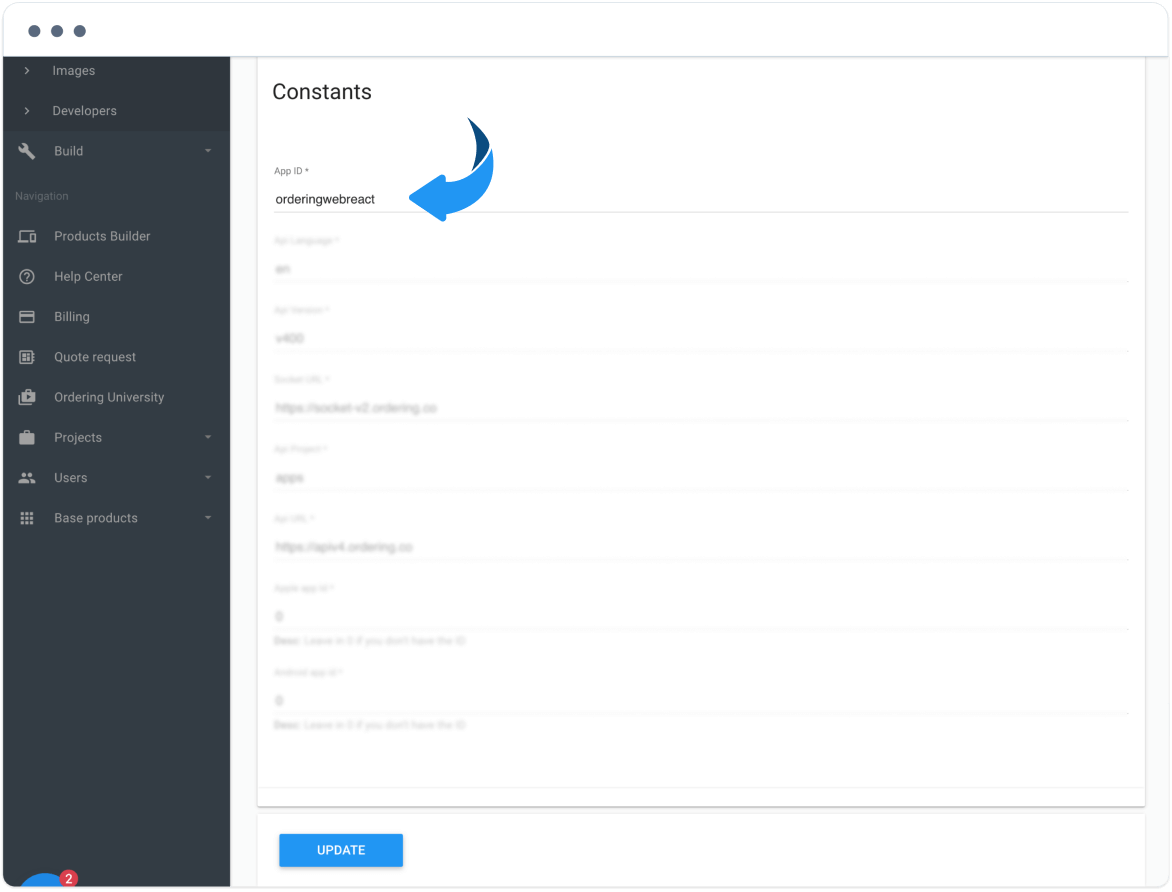 The following image will show the order in which the slugs we will add will appear.
First, you must put the link of your business in the corresponding field; the other variables you can copy as shown.
We go to Store> Store that we need> Store Details> SEO Options.
Here, we only add the fields that mention us: SEO Title and SEO Descriptions.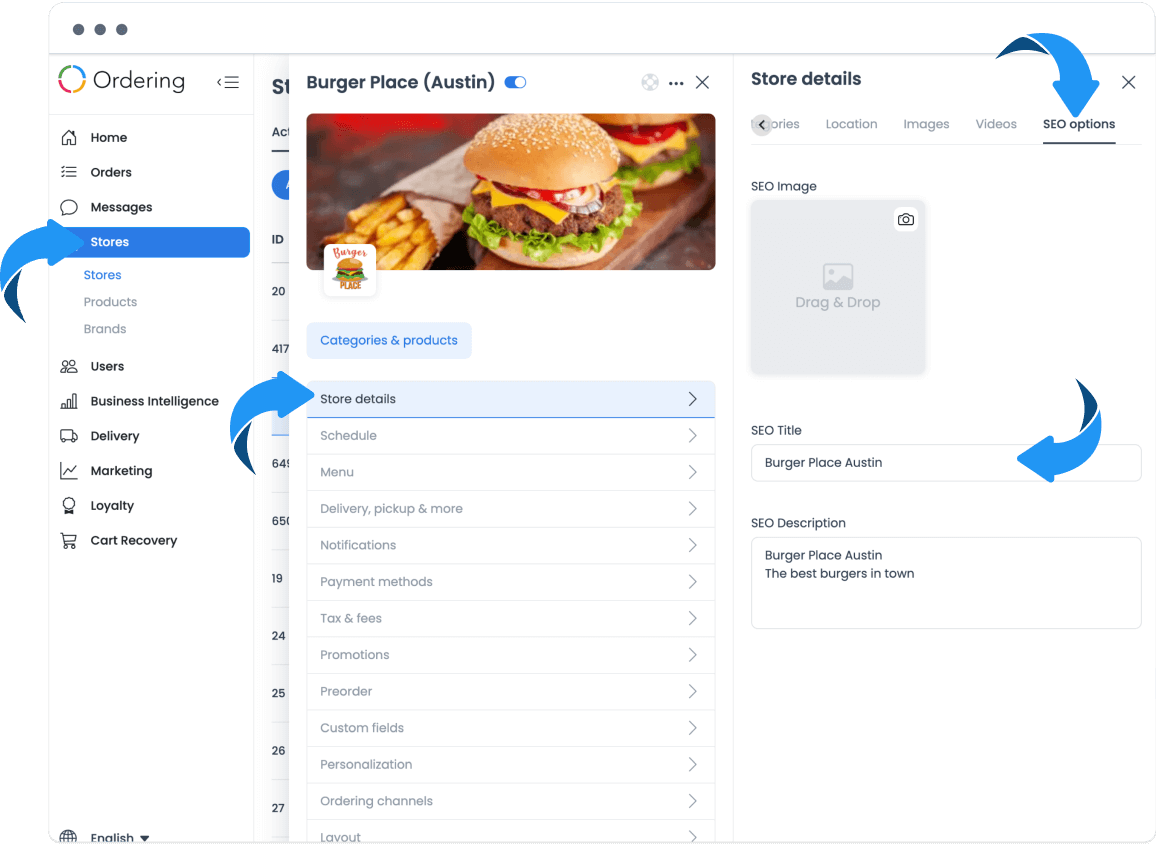 Then we will click Ordering Channels to be able to add a Slug.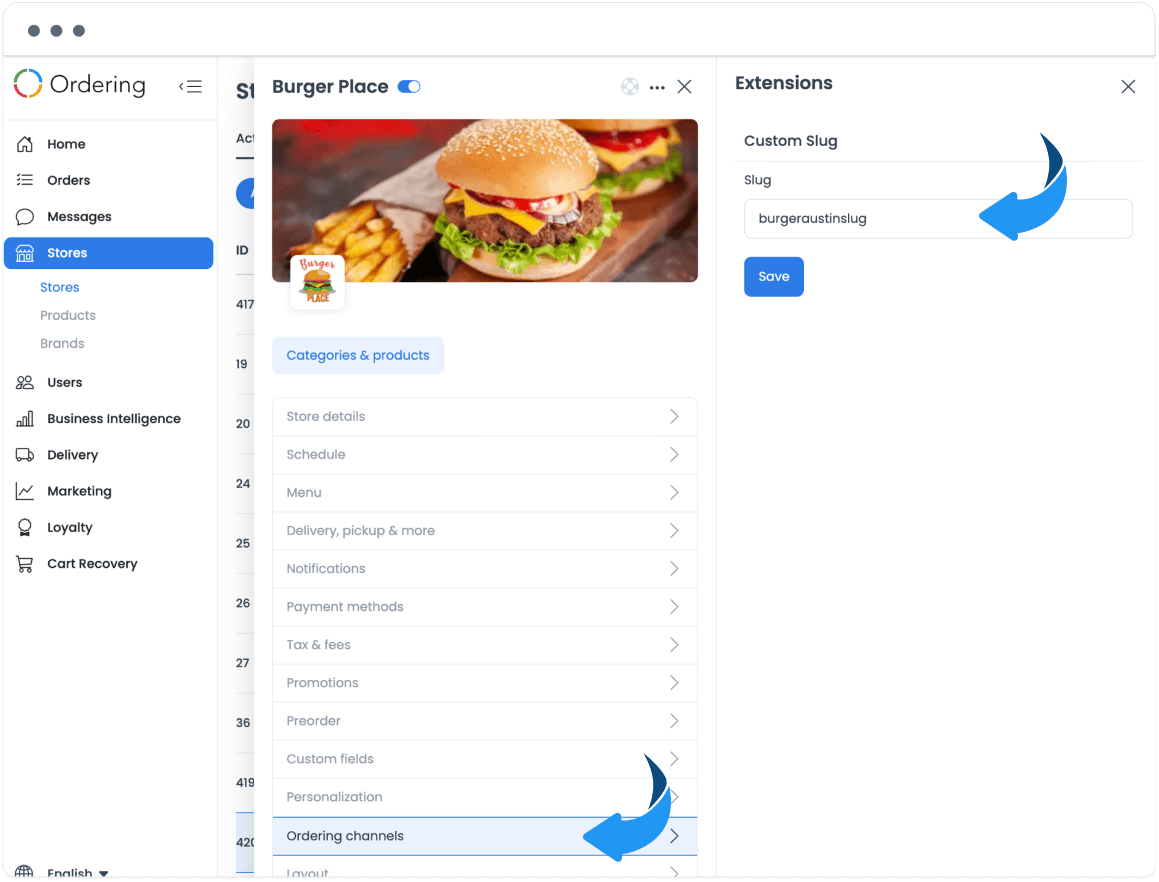 We can see that the platform link already appears in the slug we just added.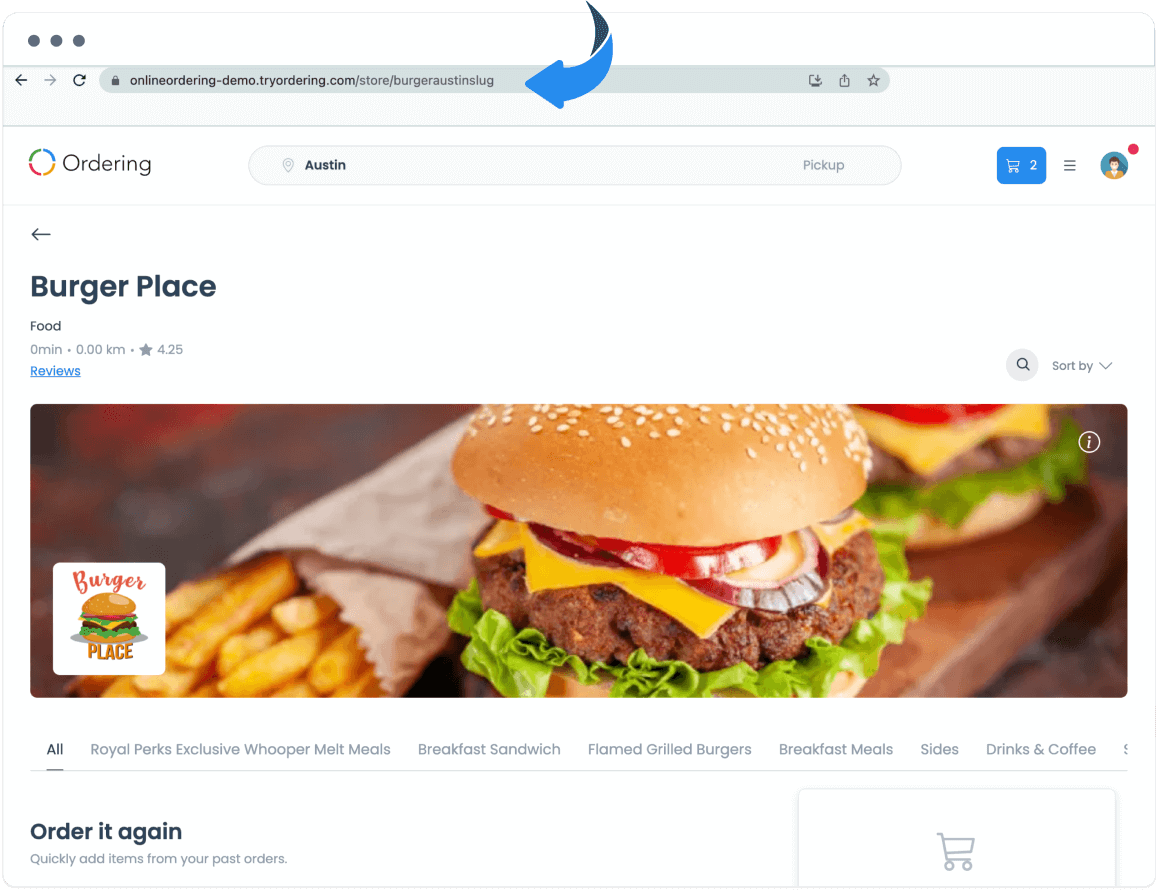 Let's add the slug to the category. We click on Categories & Products, choose the class to which we will put it, and click on the pencil to edit.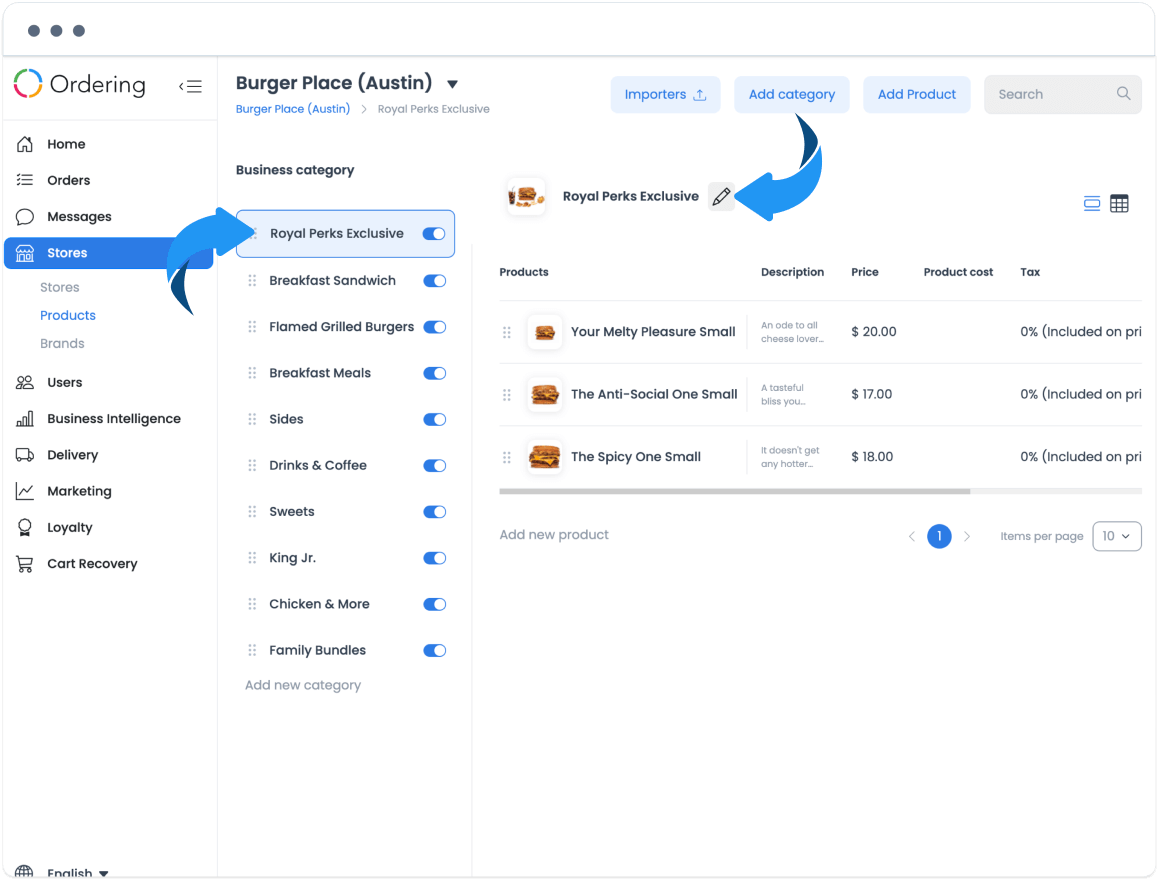 We go to the field where it says Slug and add it as in the example.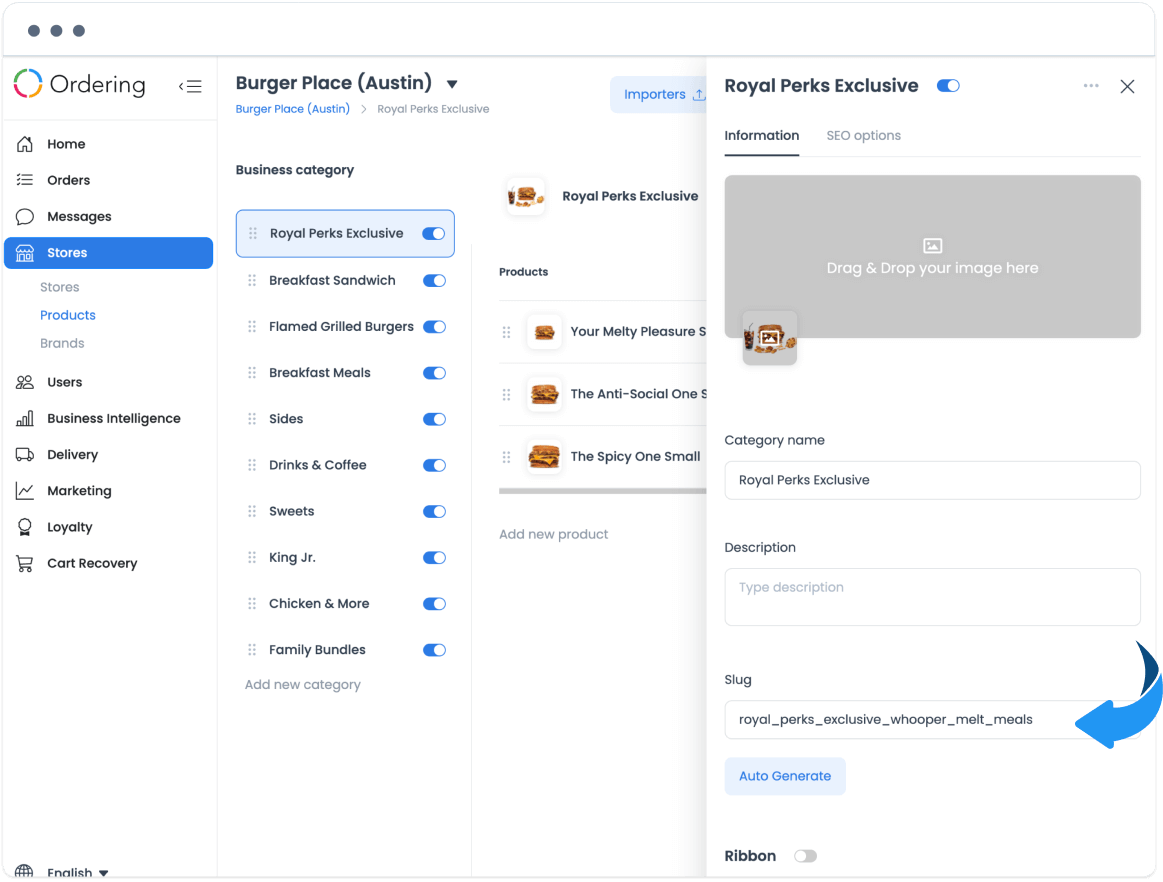 Then, to the SEO Options option, fill in the fields it asks for.
This option will help us when customers search for a word or something similar to what you put in these fields in google, be the first option that appears.
We are going to do the same for the products. We click on the product to which we want to add the slug, fill in that field, and then save.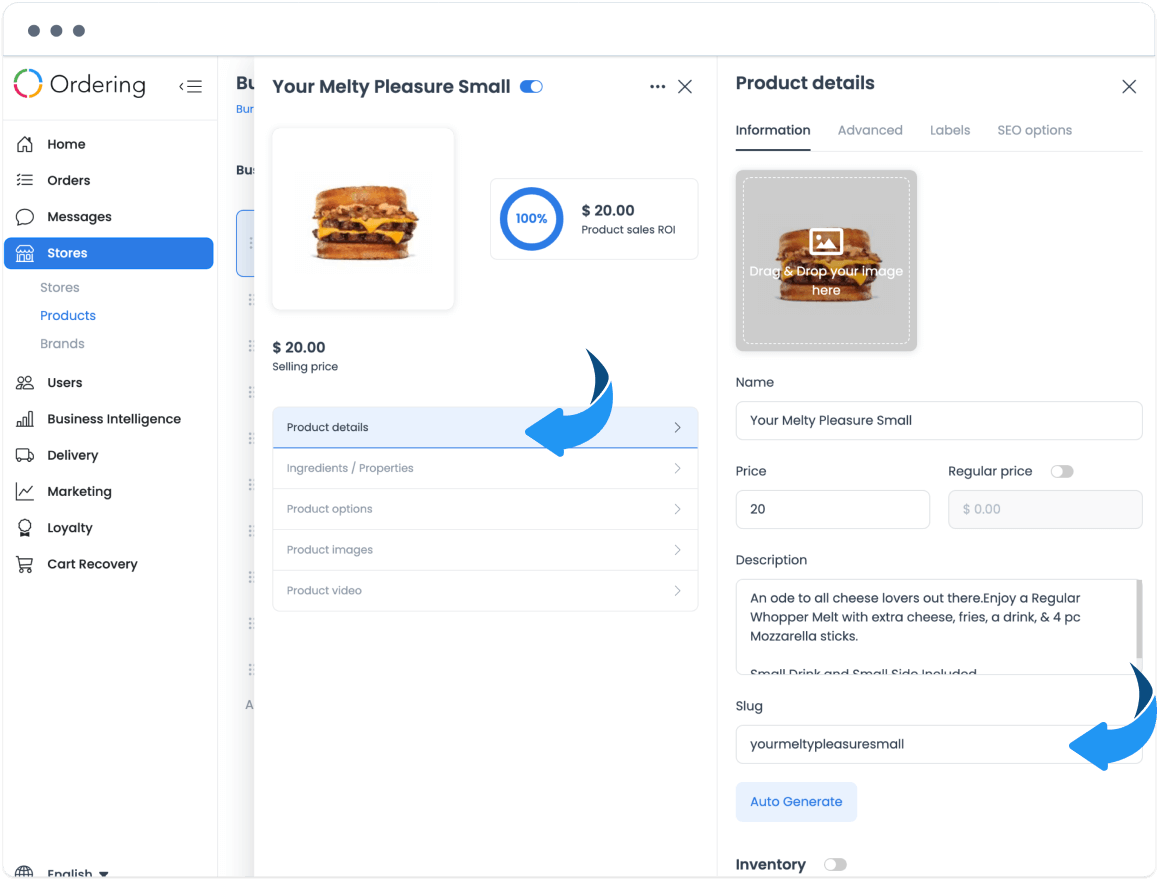 In the SEO options part, we fill in the requested fields; after filling in the SEO description, a new area will appear called SEO Keywords; they are words that will help your customers find your products more efficiently.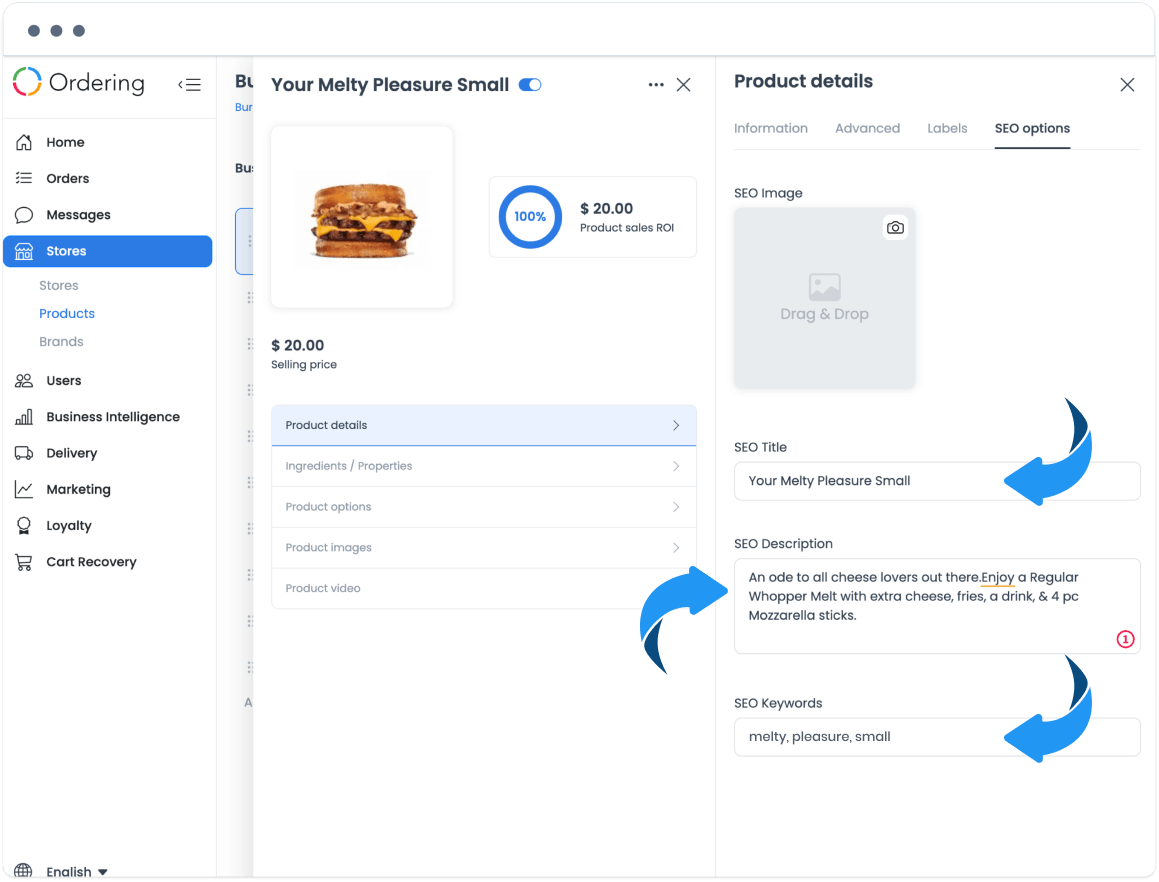 We already have our store, categories, and products with slug and SEO options ready for our customers to find them faster, and our links are named as they should.
Be number one with our ordering platform.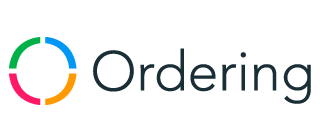 As Always, Happy Ordering.
www.ordering.co