What is this? · How does it work?
With this feature, you can assign a few business owners to the stores you have available; for example, if you want a few people to manage one store, this is the perfect feature for it because each of them will get notified about every incoming order, if one is busy, the second manager can take place and complete the order.
Another good example is if one of them goes on vacation or is unavailable now, you can use this feature. Clever right?
Give it a try; here is a quick guide on how it works.
Notifications
Each business owner will get a push notification on their business app, and a mailing and in-app Ordering Dashboard pops up on the Orders manager if they are logged in.
Make sure to create Business Owners
The most important thing after having a store is to have a business owner to be assigned to this store.
To create a business owner, you must go to your Dashboard> Users>Managers>Add User.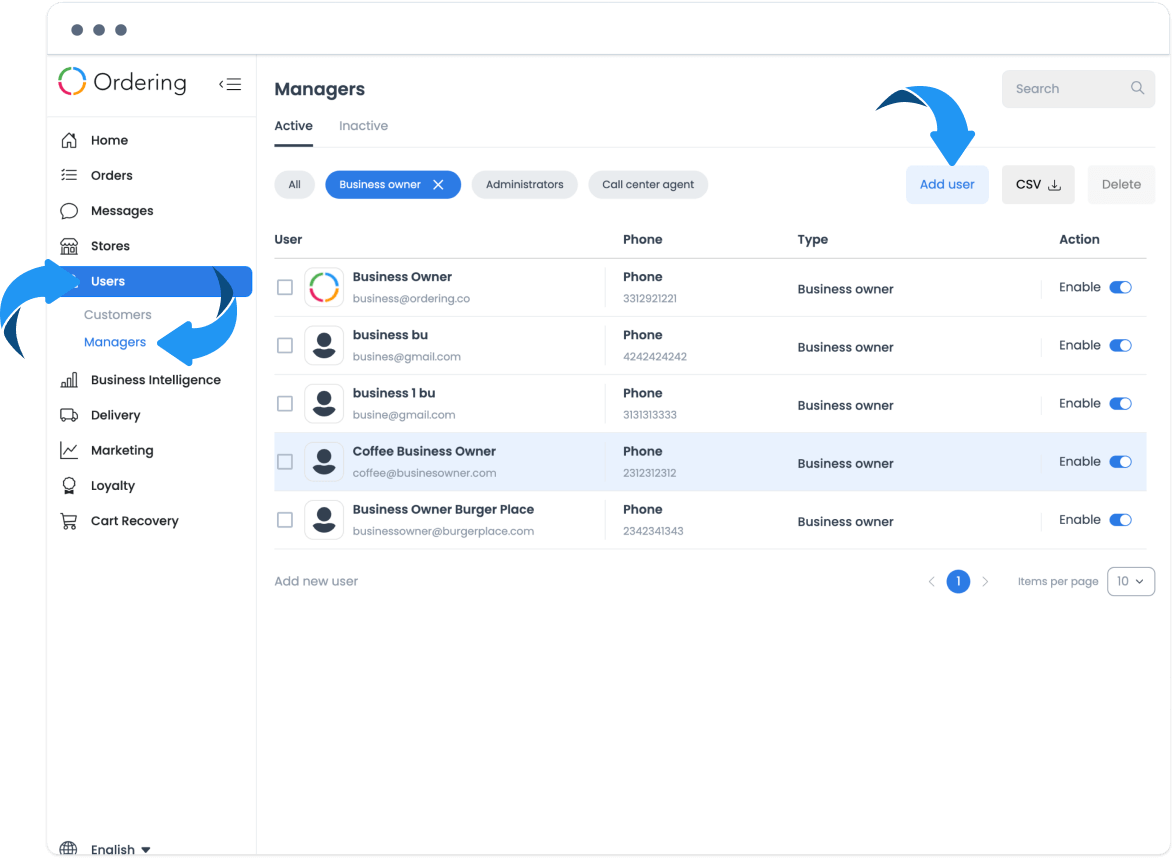 Add Business Owner
We are going to fill in all the fields that are requested to be able to register the new Business Owner; when we finish, we click on "Add."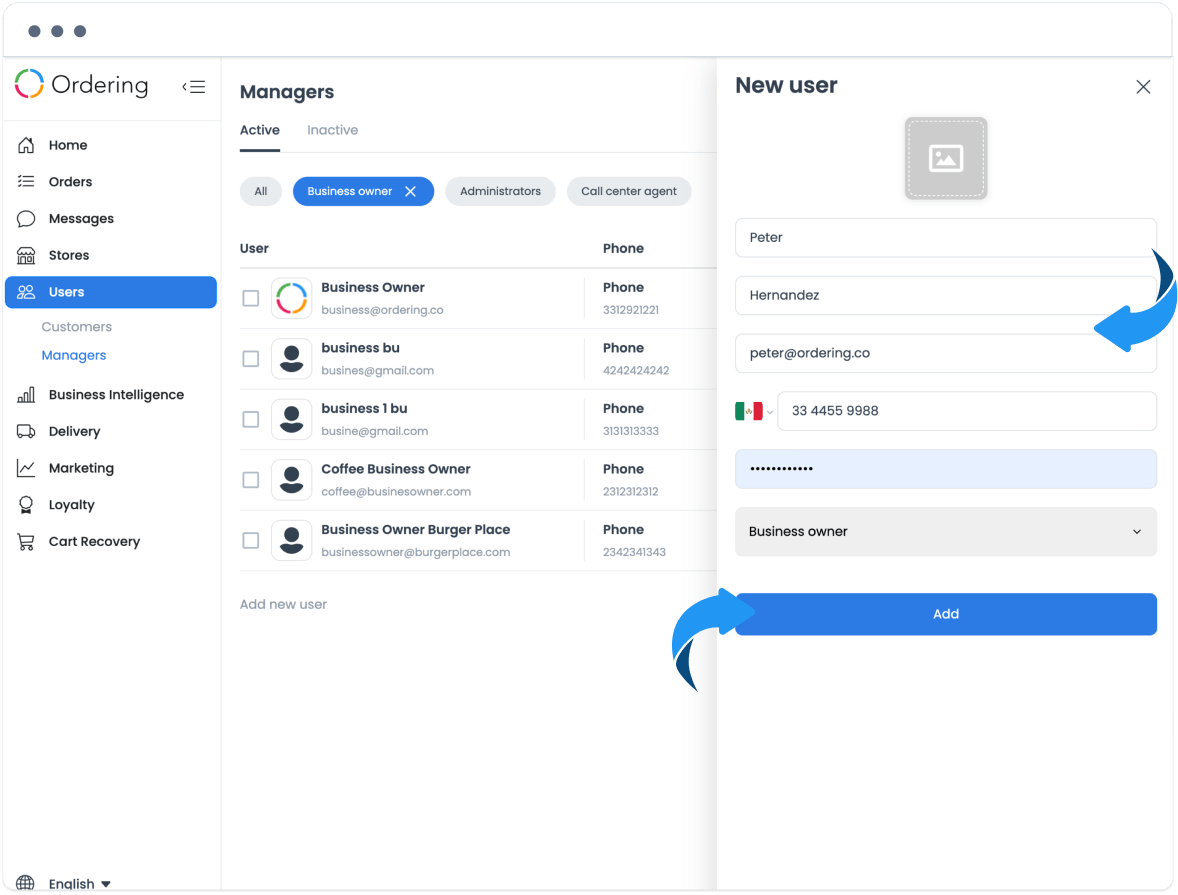 We can see that the Business Owner we just added is already on our user's list. We click to be able to fill in other fields that we need, among them, the businesses that will be awarded.
To add it to the businesses, we click on the tab in the "Business" part; The list of all the companies we have will appear, and all we have to do is select the ones that will be assigned to the new Business Owner and click "save".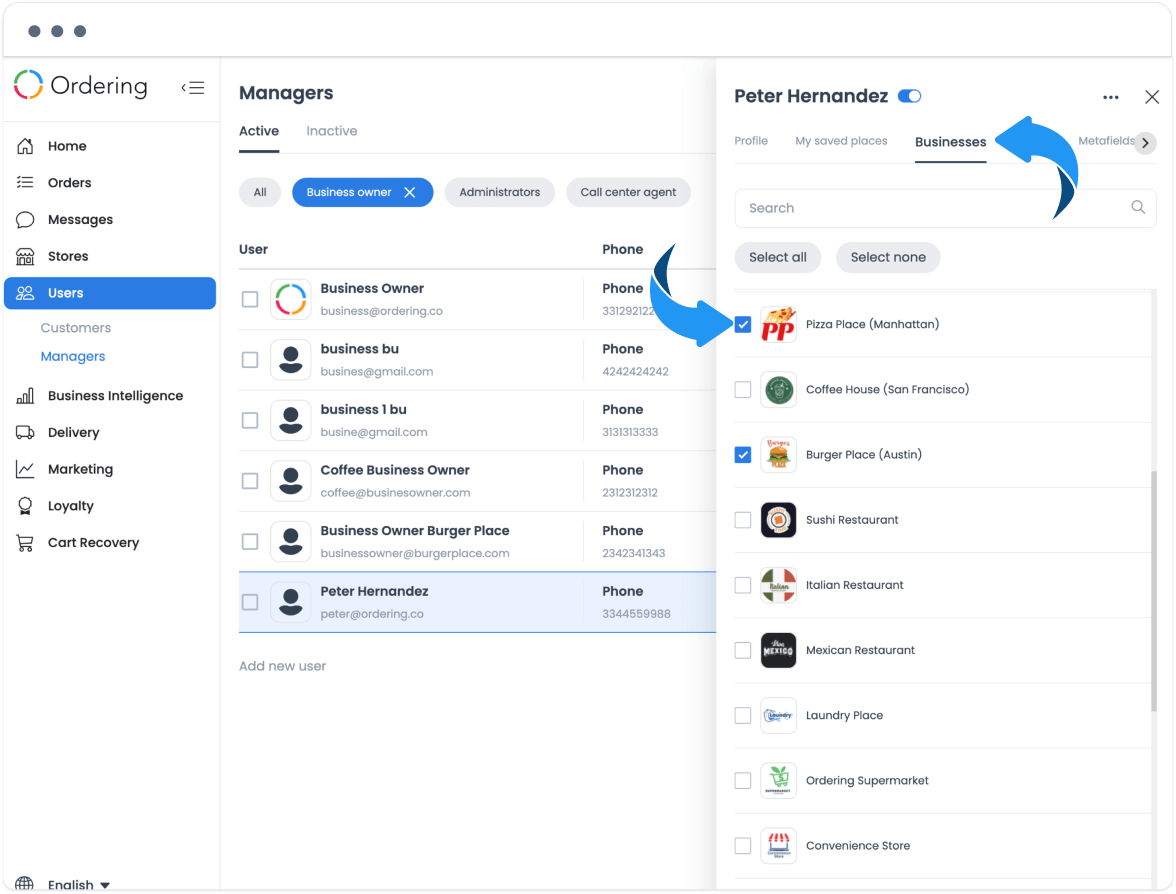 To corroborate it, we click on Stores (in the menu) we select the store where we add the Business owner> Store details>Owner.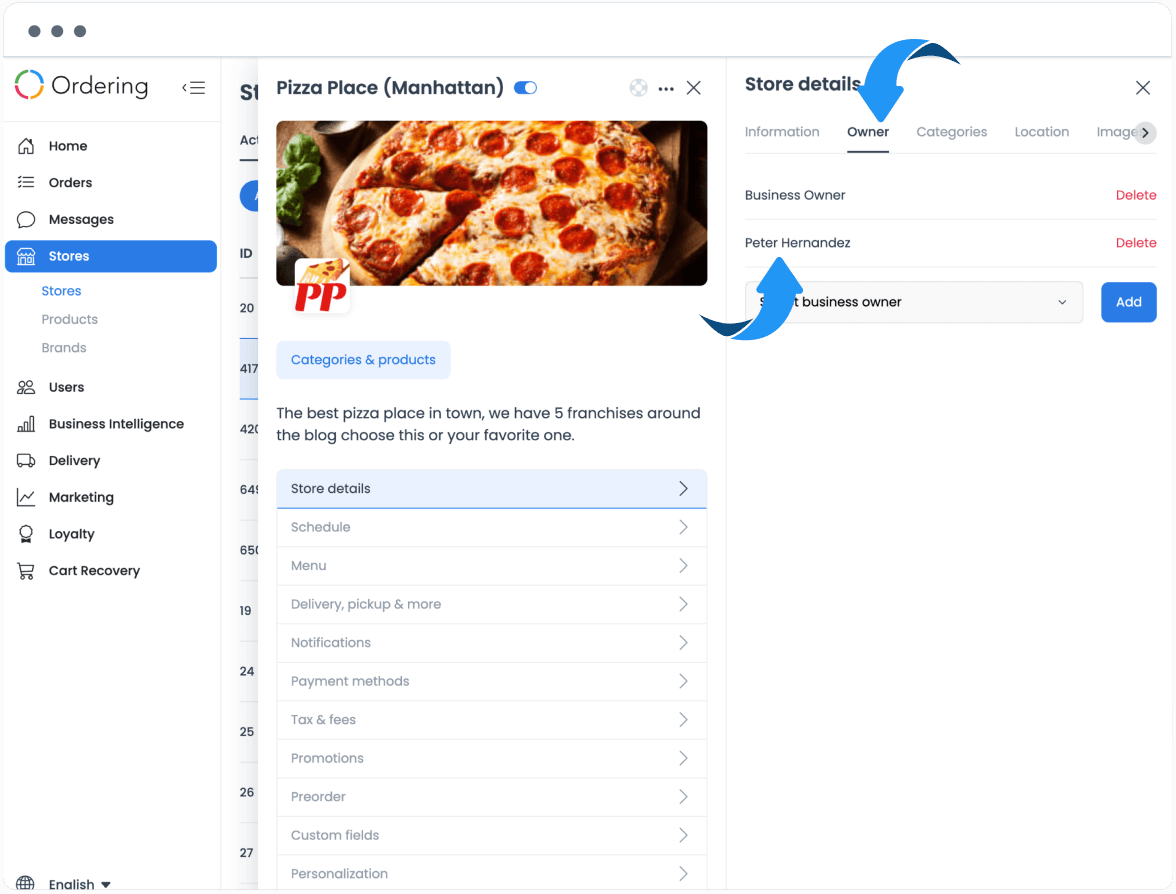 And ready! You can add the Business Owners you need; it's that easy.
Remember that you will always have the tool you need to grow your business with Ordering.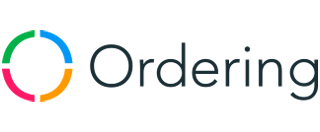 As Always, Happy Ordering
www.ordering.co