With this tool, you can add new pages to your Ordering Web and add the link to the footer. This is the easiest way to create a static page.
Let's think that we want to add an About us page if your page is "https://orderingweb.ordering.co/".

We go to our Dashboard>Settings>CMS and click on ADD PAGE.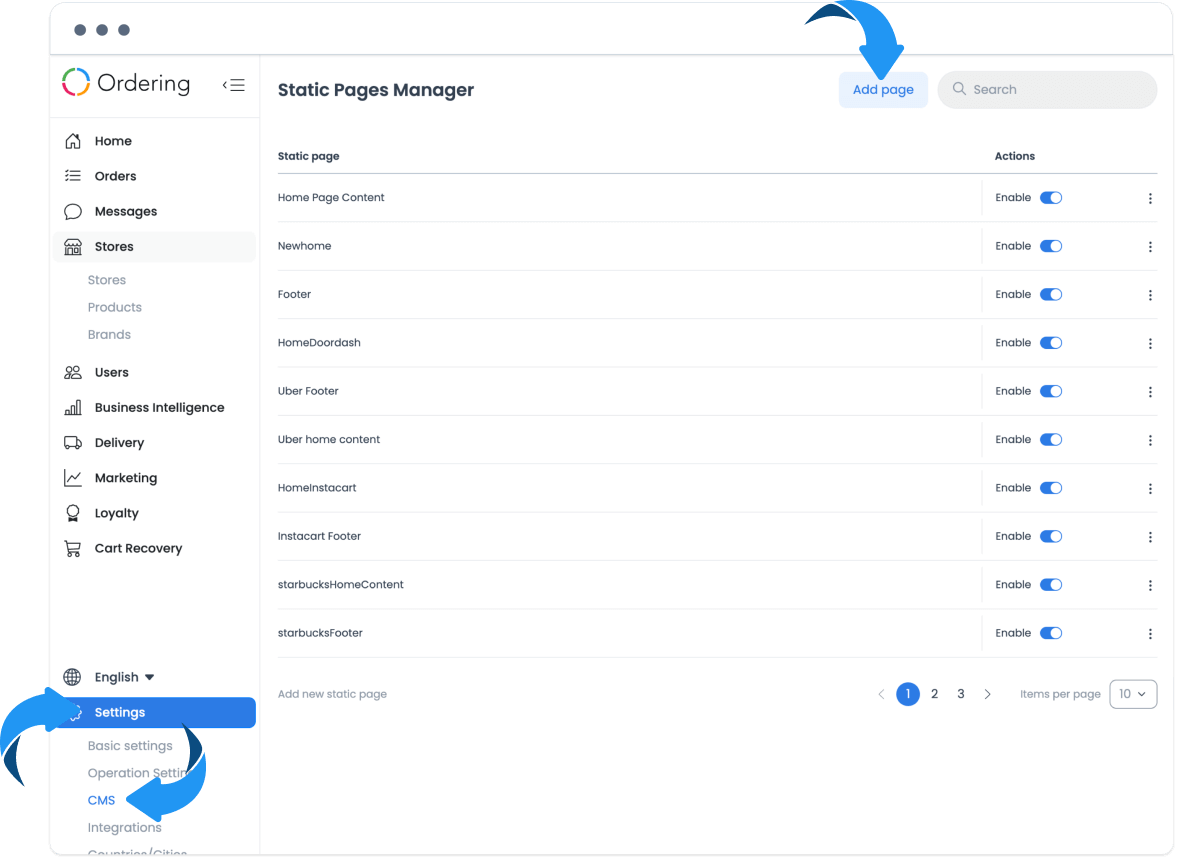 Fill the form with the following information:
Name:
The name of your page, this name is not related to the link; it is just how it is going to appear in your Static Pages Manager.
Slug:
This is the name of the link address; I will add this slug to access this static page.
Editor:
Here, you can add the content of your page.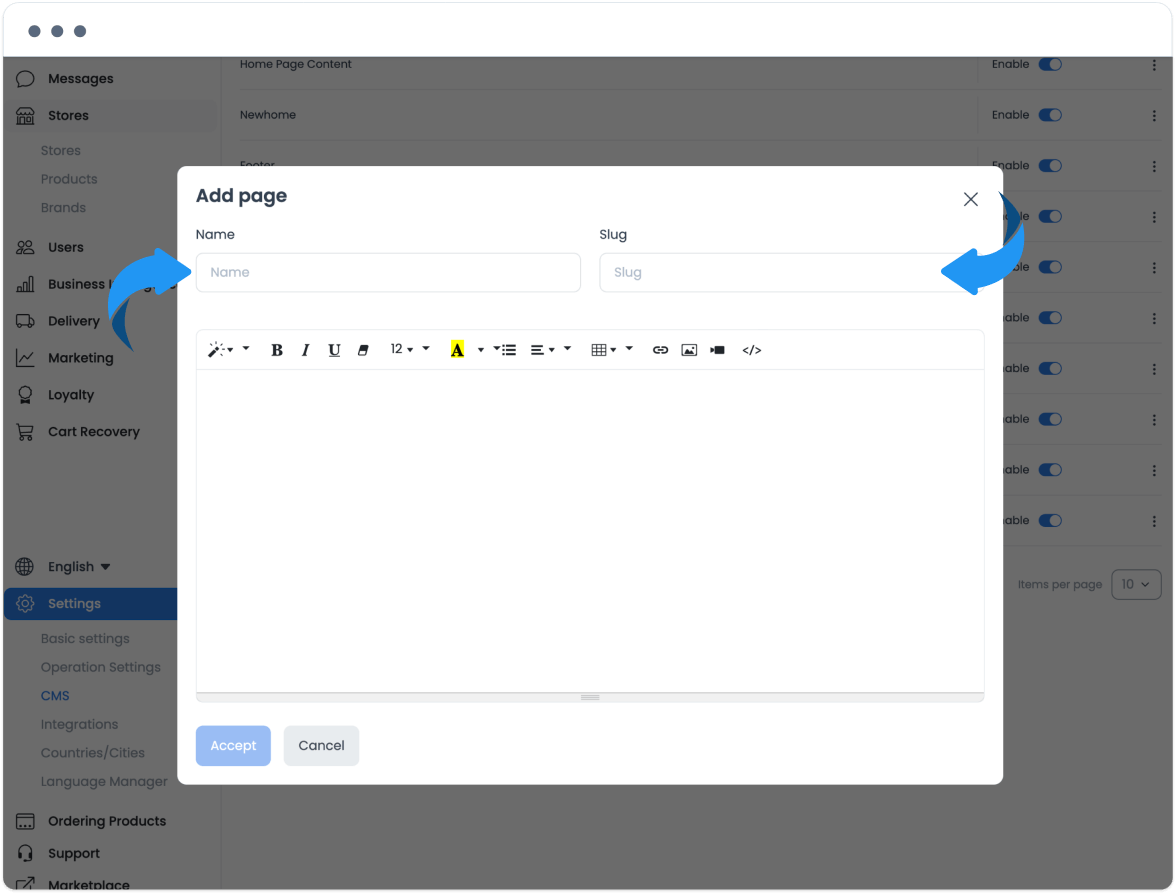 You can use the tools to give the style you want to your page...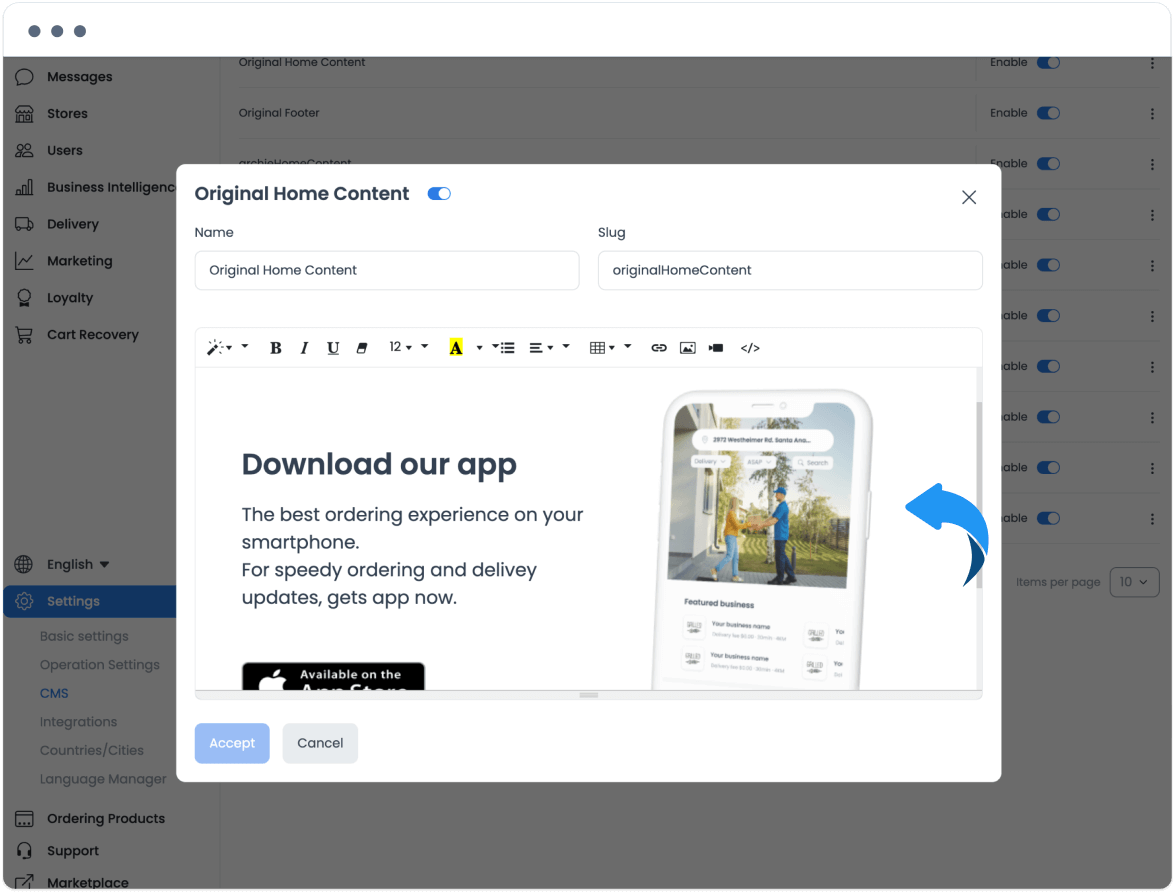 Or, if you have HTML knowledge, you can edit as code by clicking on the code editor button.
Once you finish creating your static page, just click on Save.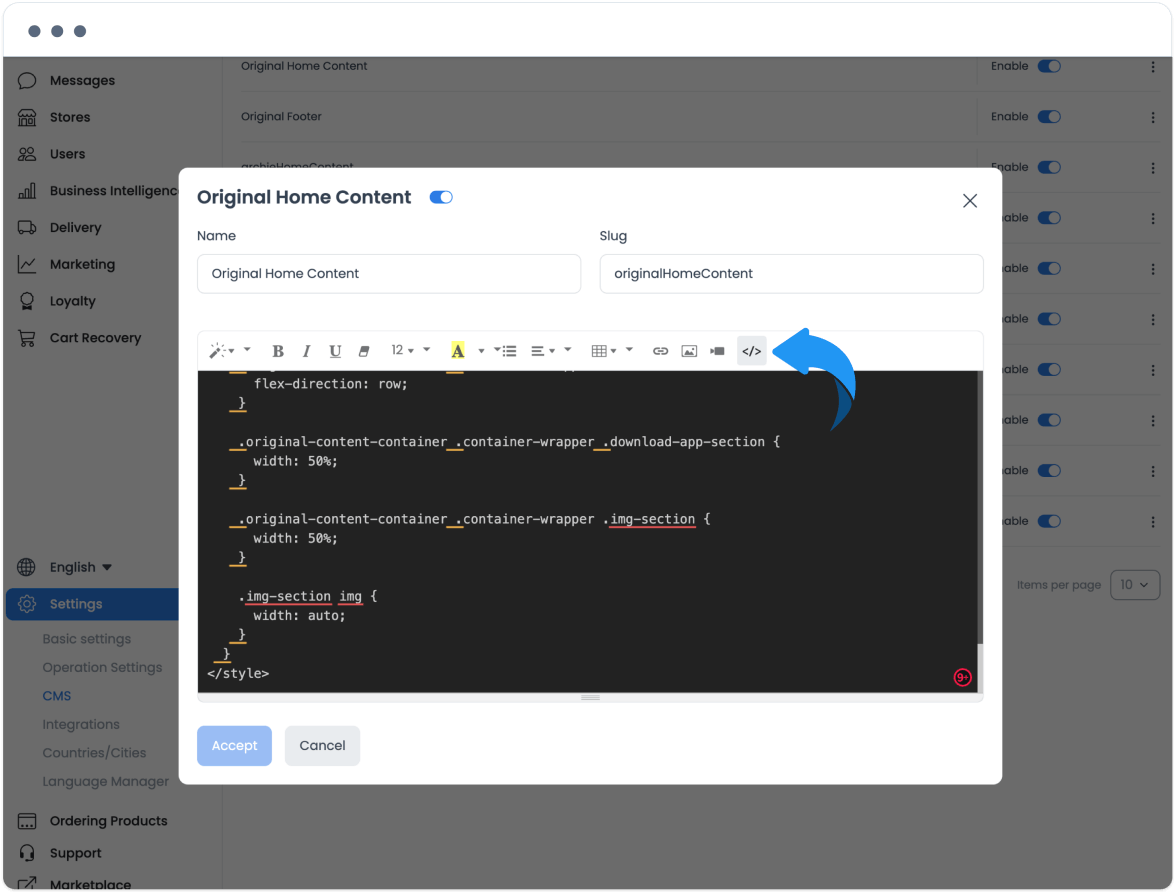 If your page is enabled, you can see it on your website.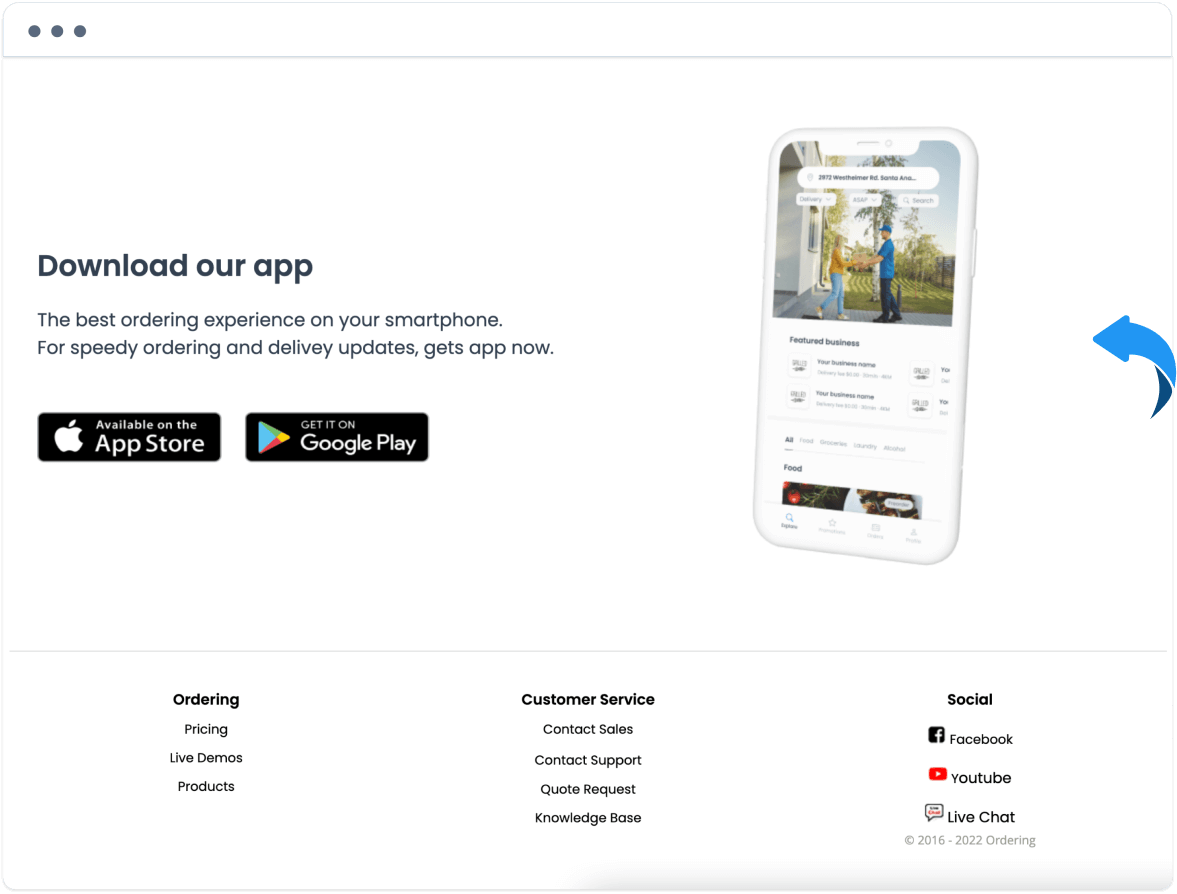 Following these instructions, you can add new static pages that are more accessible than ever on your website. Remember that you need to delete your cache or open a new incognito window if you cannot see the changes.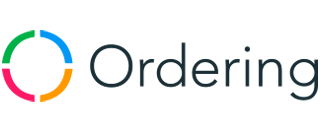 As Always, Happy Ordering.
www.ordering.co