With this extension, you can inform a driver that there is a pending order ready for delivery.
Activate this from Orders Managers or ask us about it.
Once active, update and rebuild the store you want to display this new feature on.

The option to select the driver will be displayed within each delivery order, all you have to do is tap, assign the driver you need to assign this specific order, and that's it; the driver will receive a push notification showing you that there is an Order to be delivered in your application.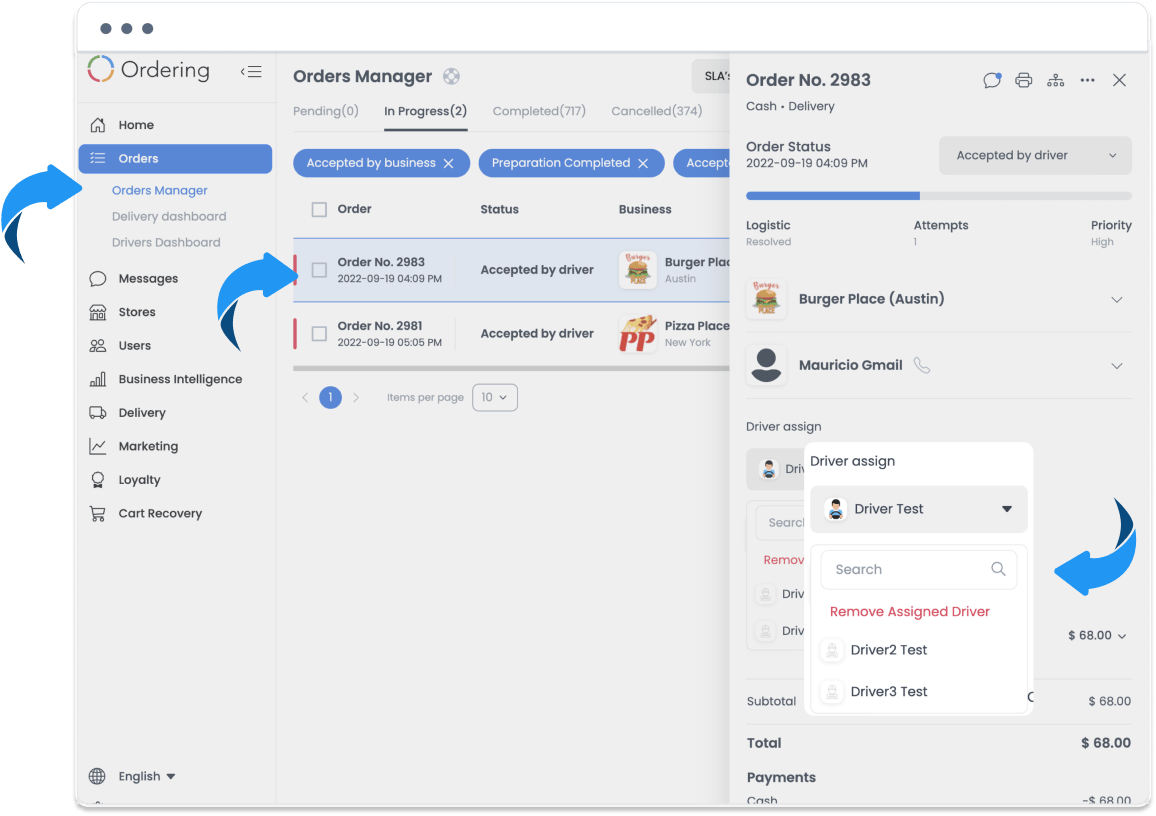 As Always, Happy Ordering.
www.ordering.co