Here's the core of your menu; here, you'll add all the products of your stores, create the categories inside your stores, and add as many as you'd like.

Products
If you'd like to do a special edition on one product, all you have to do is get inside the category that the product is in and click on the product to start editing.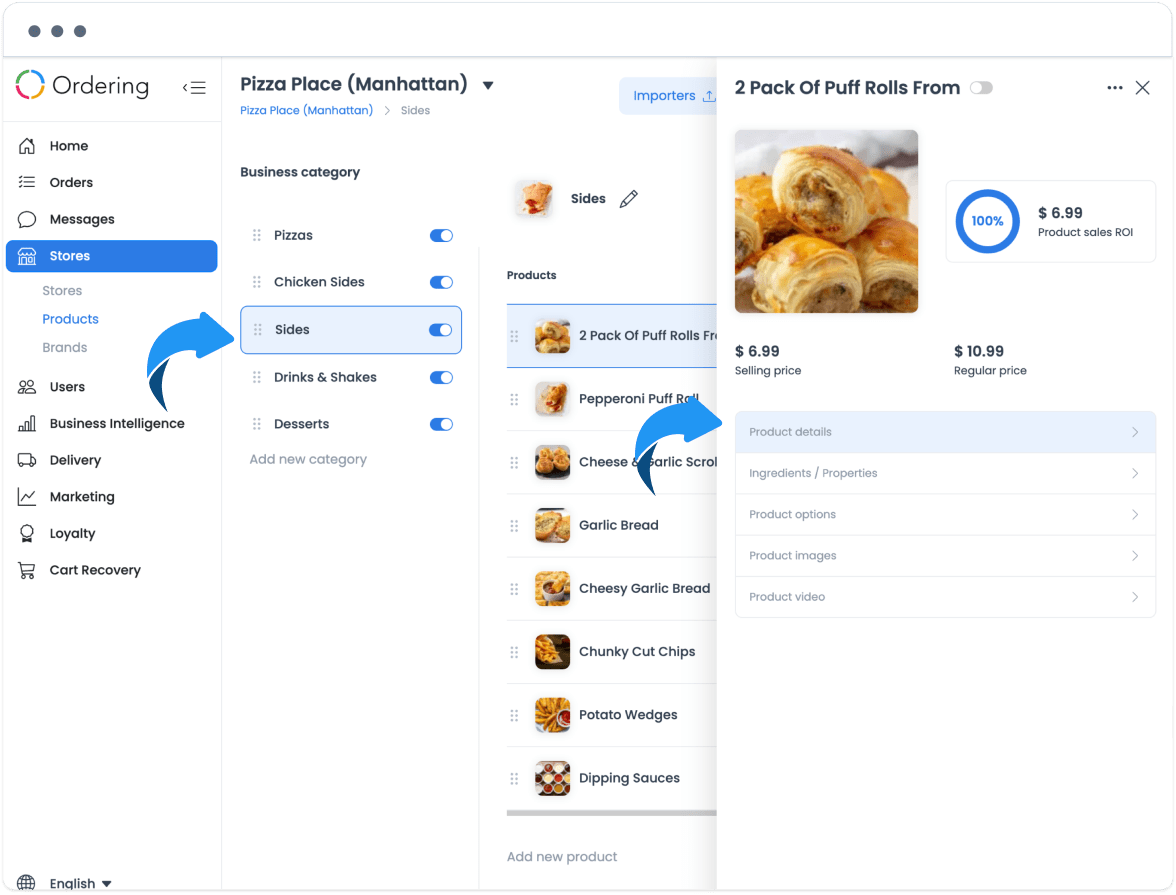 Product Details
Once inside your product, you'll see all the product configurations.

Such as;
- Name
- Price
- Regular price
- Set a higher price that will be crossed on your front end.
- Slug for product
- Add Inventory
- Set a quantity of this product. If this goes to zero, it'll show sold out on the front end.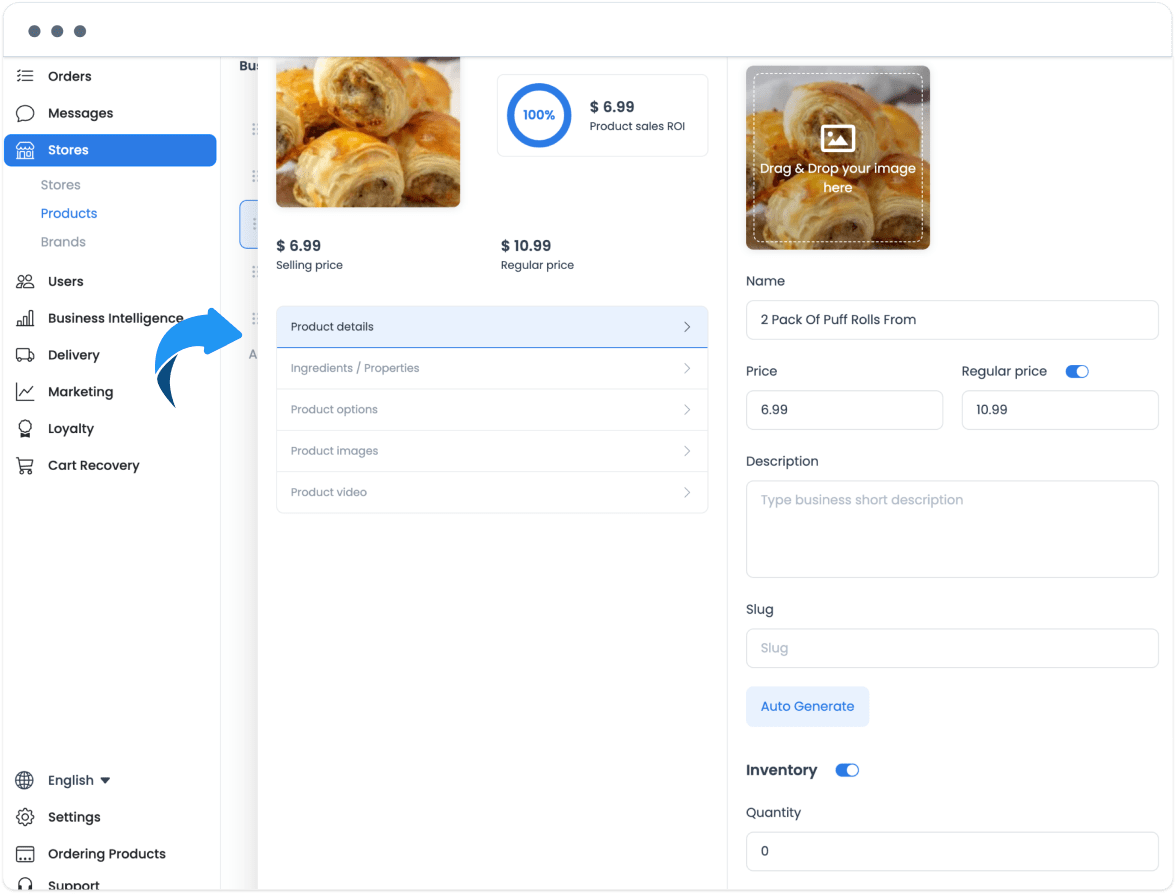 Product Details: Advanced
Once inside your product, you'll see all the product configurations.

Such as;
-Estimated Person
- Tax
- Fees
- Product cost
- Product cost-regular price
- Minimum quantity to order
- Maximum quantity to order
- Calories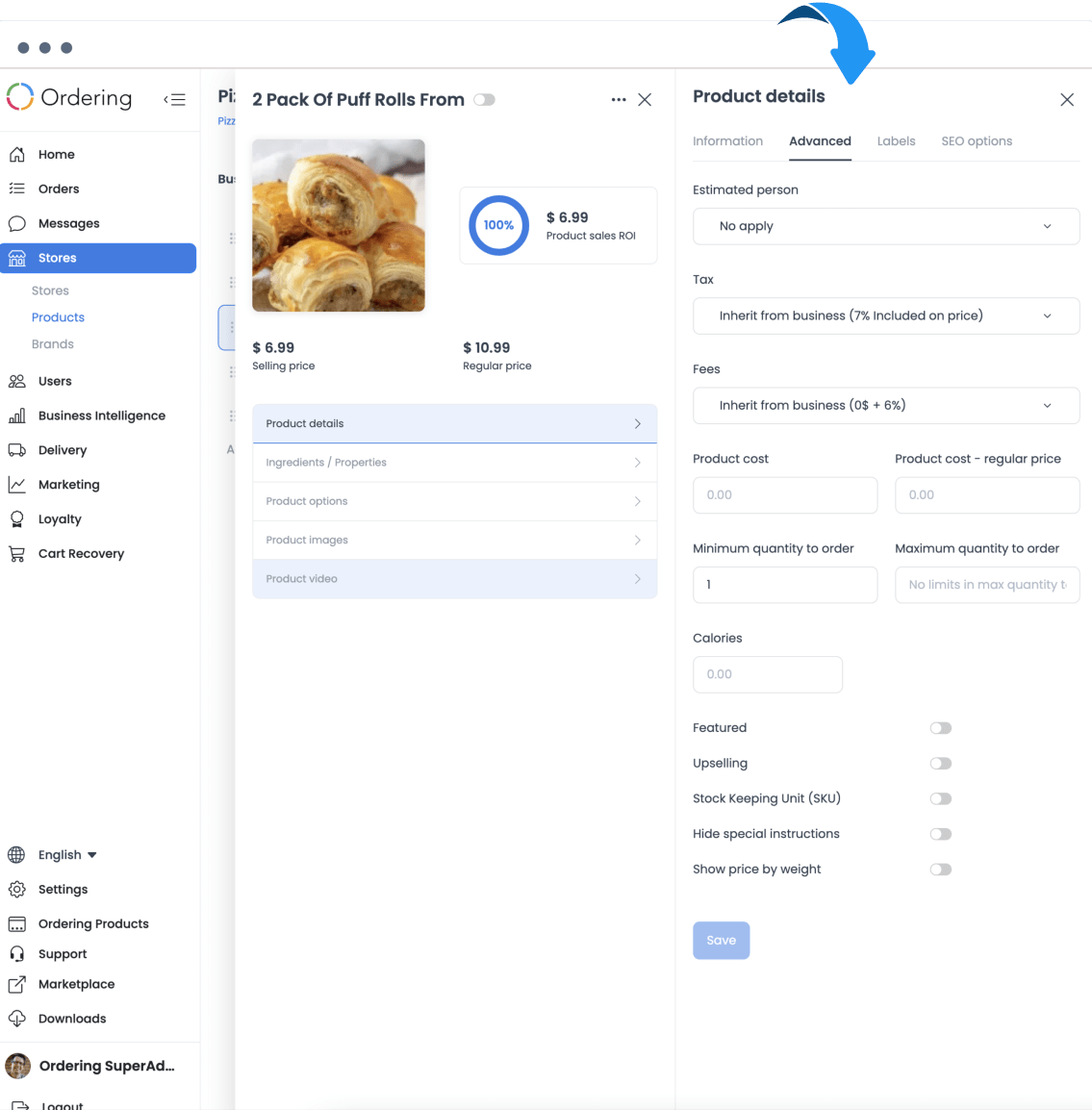 Product Details: Labels
In this option, you can categorize the product as
-Healthy choice
-Imported Product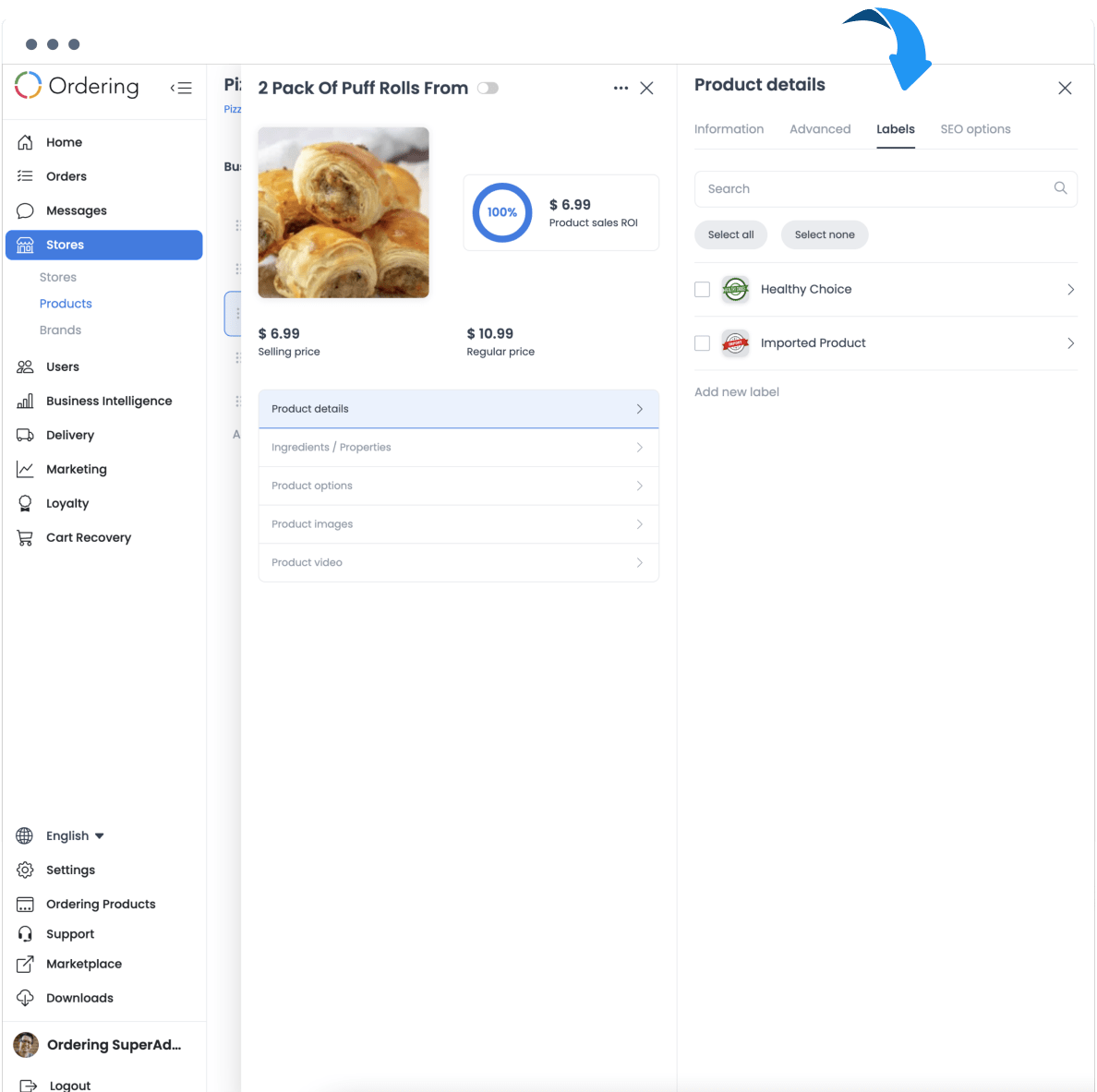 Product Details: SEO options
Add more information for people to find your product on google search.

Add an SEO image, SEO title, and SEO Descriptions.

All this content will help the product get more traffic.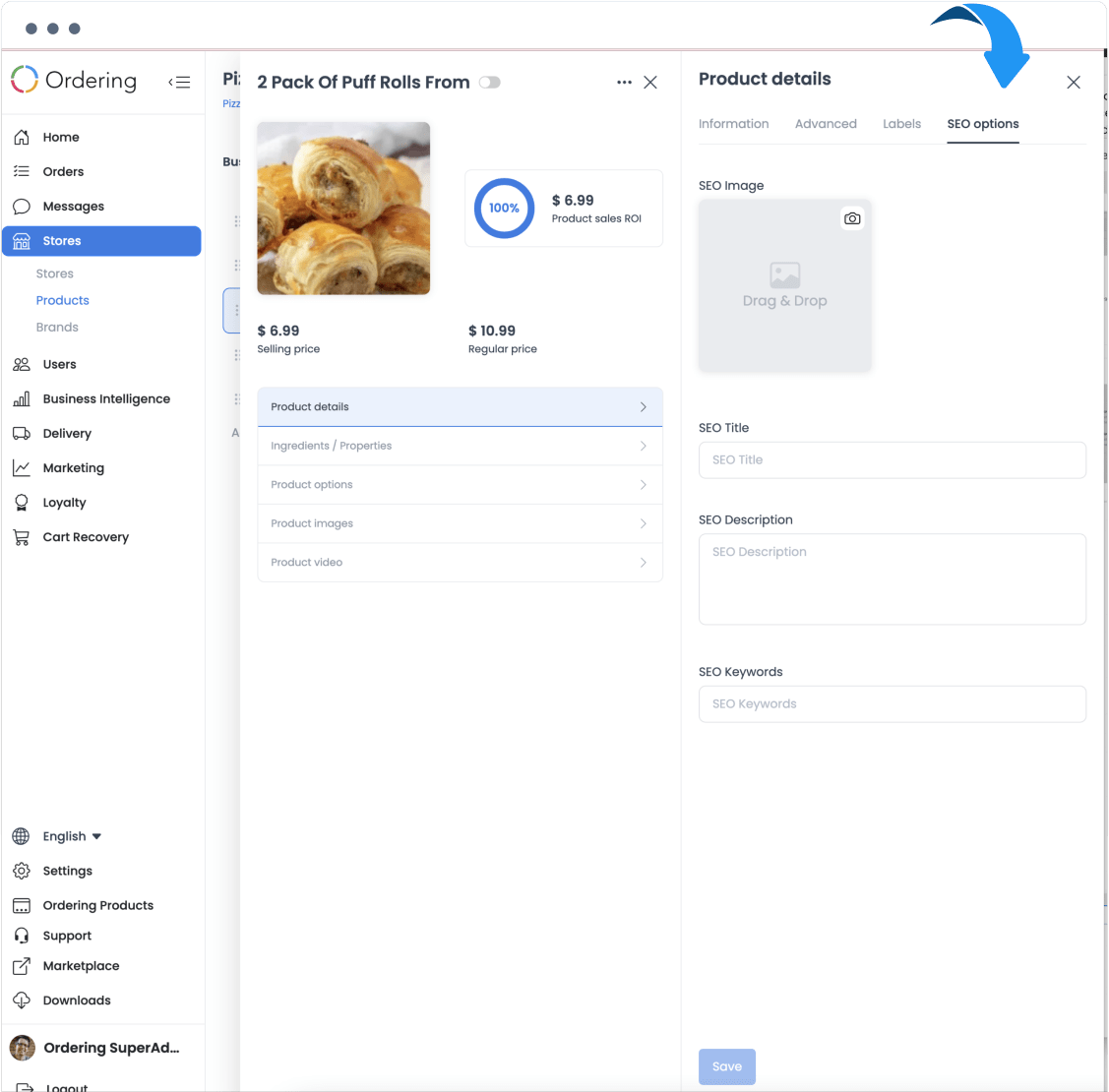 Product Details: Ingredients & Properties
If your product has ingredients, make sure to add them right here.

For example, a pizza, where you add:
- Pepperoni.
- Mushrooms.
- Extra Cheese.
- Crusty Border.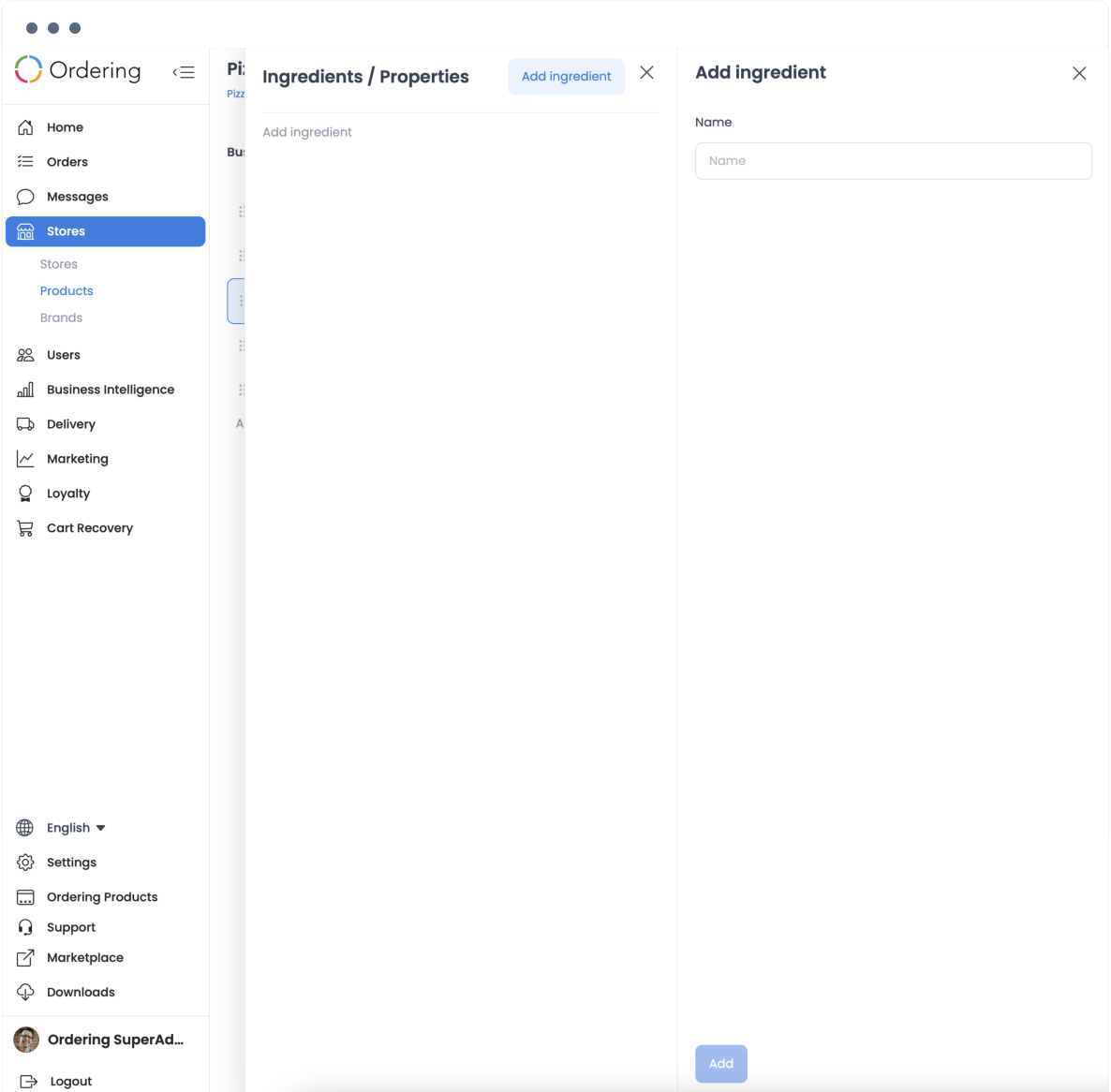 Product Options
Product options are a perfect way to increase your sales and give your customers more options to order each product.
For example: if you want to add a combo option to this product, this is where you make this available.




Product Image
Add as many product images for your products to show what's intended right there; when you add more than 1 image, your customers will see a gallery on your website and apps.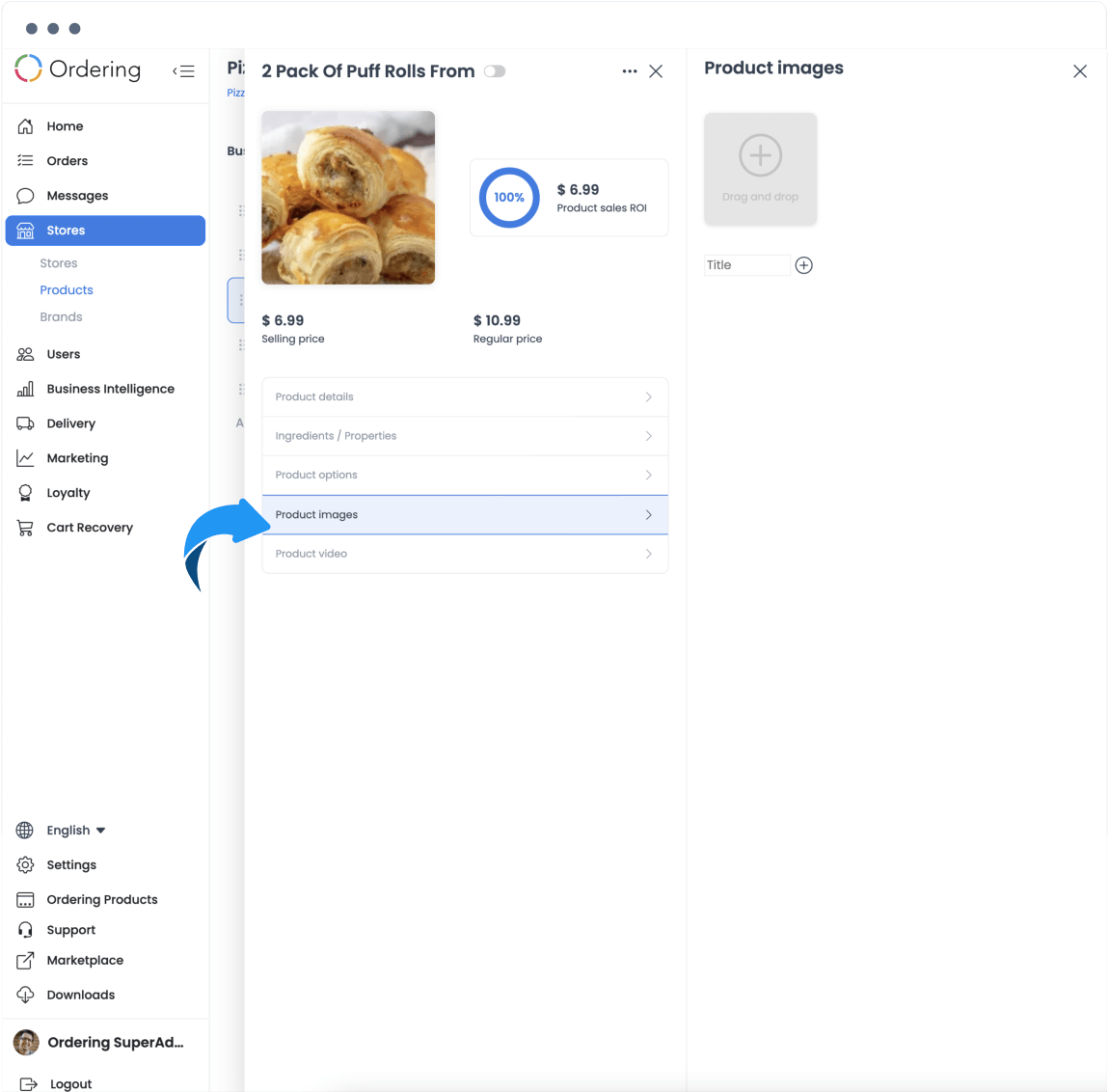 Product Video
Here you can insert the link of the YouTube video of your product.

As Always, Happy Ordering.
www.ordering.co