A Basic feature for those who want to show the best stores they have in the business listing; with a few clicks on your Dashboard, the stores will show FEATURED on the front.
I will help you set it up.
In your Dashboard, we choose the option of Stores> Stores; we choose the store to which we want to put the label and click on Store details.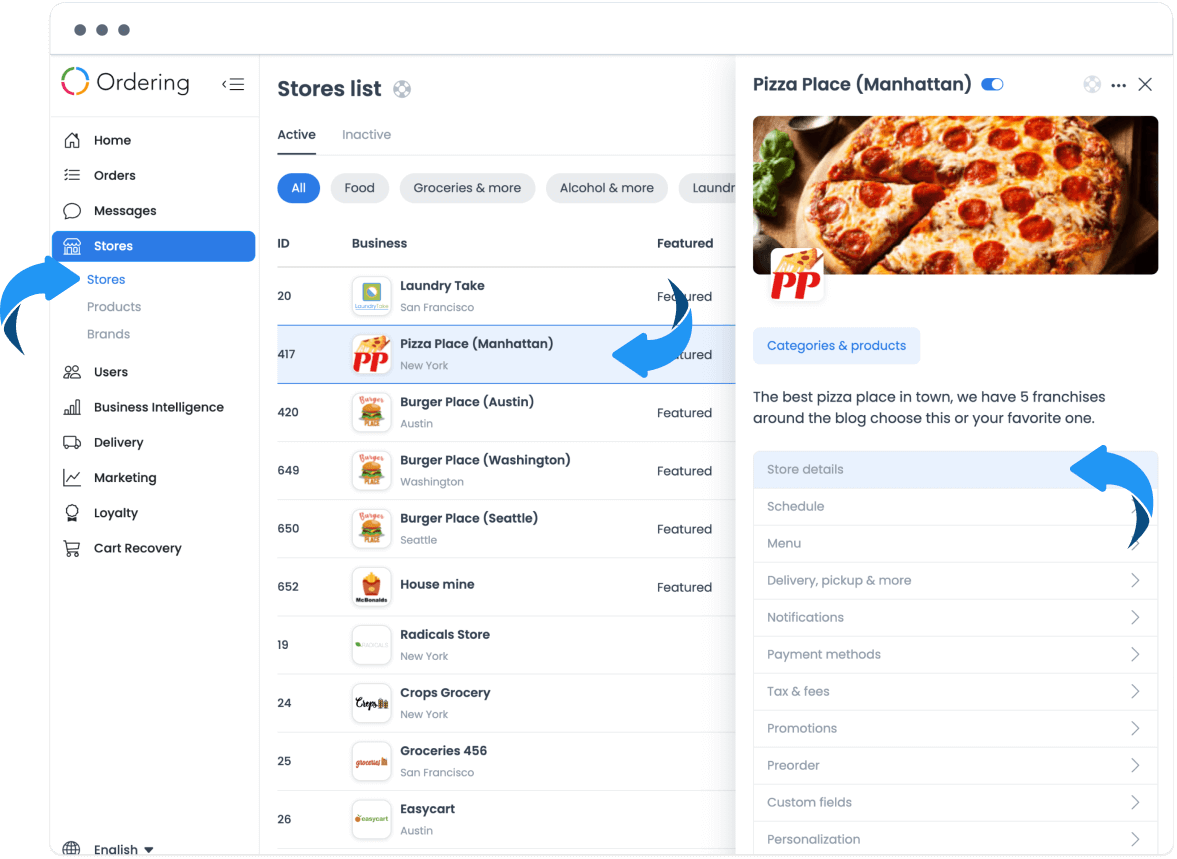 Within Store details, we will find the Featured switch; we will enable it.


We will also enable the Ribbon switch; here, we are going to put the text that we want to be displayed on the label; in this case, we are going to put FEATURED; we have the option to choose the color that we wish to and even the shape that we want it to have, we save the information, and that's it.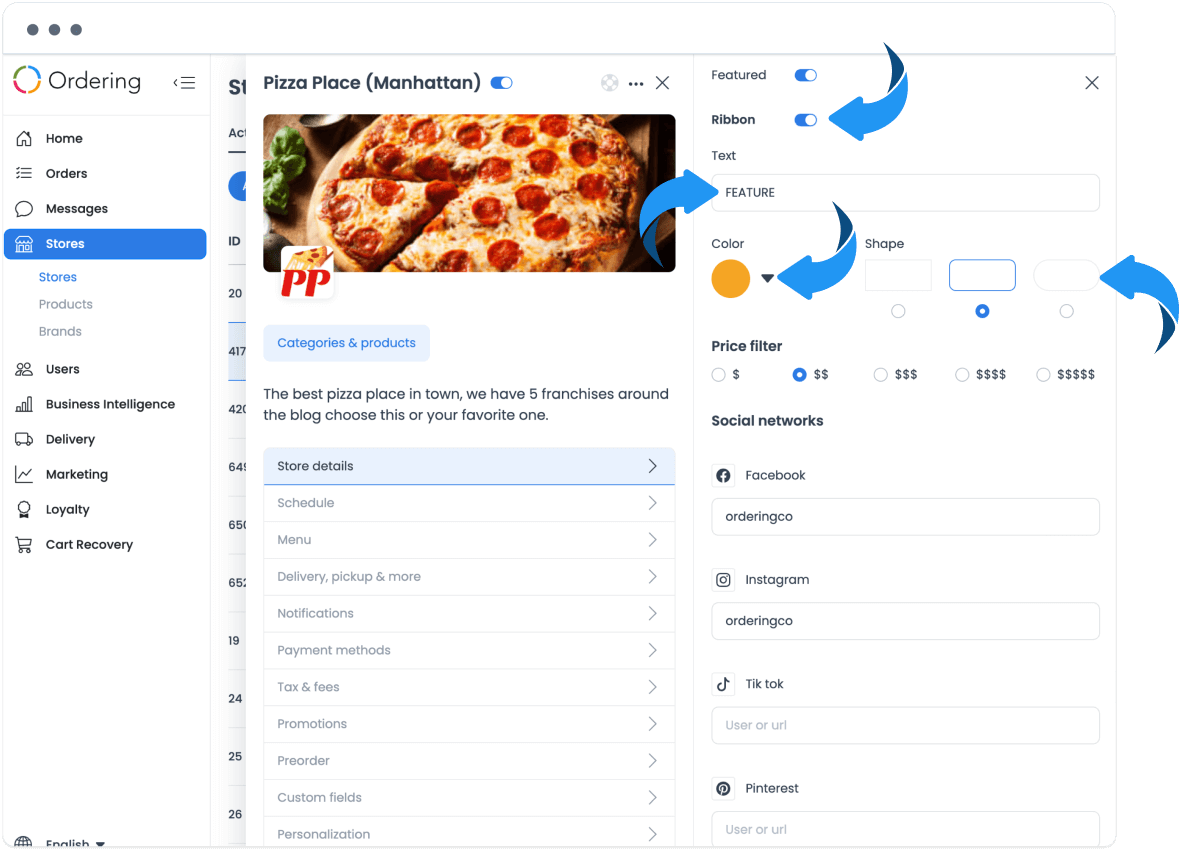 This way, your customers can see the tag we just added to that business.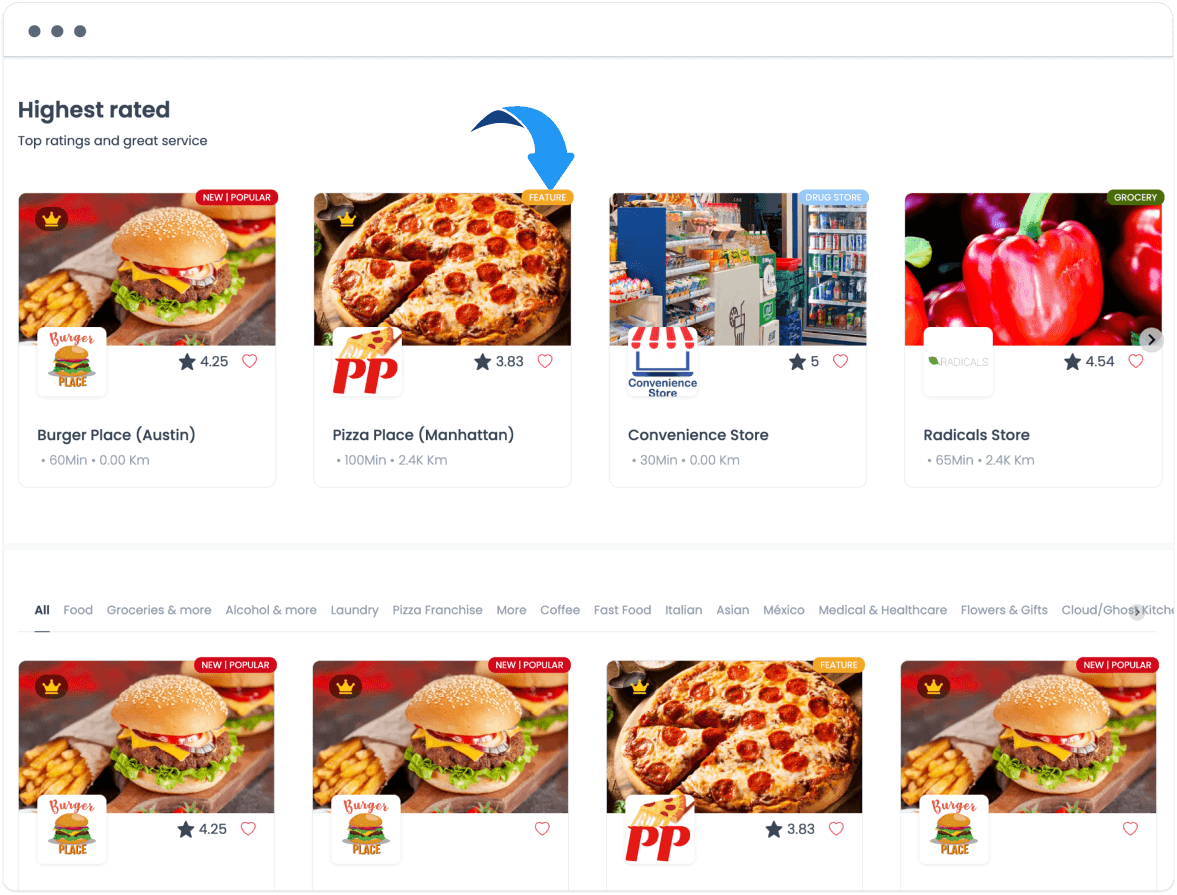 Help your customers know which businesses are the most in-demand and highest-rated with this simple feature.
Remember that we have everything you need at Ordering to grow your business.

As Always, Happy Ordering.
www.ordering.co