This feature allows your business to show in the first spots of your ordering website, allowing them to show rank higher in the platform you are running.
The better the rating, the better position.


This is handled automatically based on the reviews of each store, the stores are reviewed on every order created, and these reviews, of course, are made by the customers.

Check your business reviews in your Ordering Dashboard.
To get inside the reviews, open your Ordering Dashboard, then Business Intelligence and Reviews Manager; here, you will see the business reviews, and also, you'll see the drivers and customer's reviews.



Listen to what your customers say; it's very important for business success.
This is an Ordering Dashboard View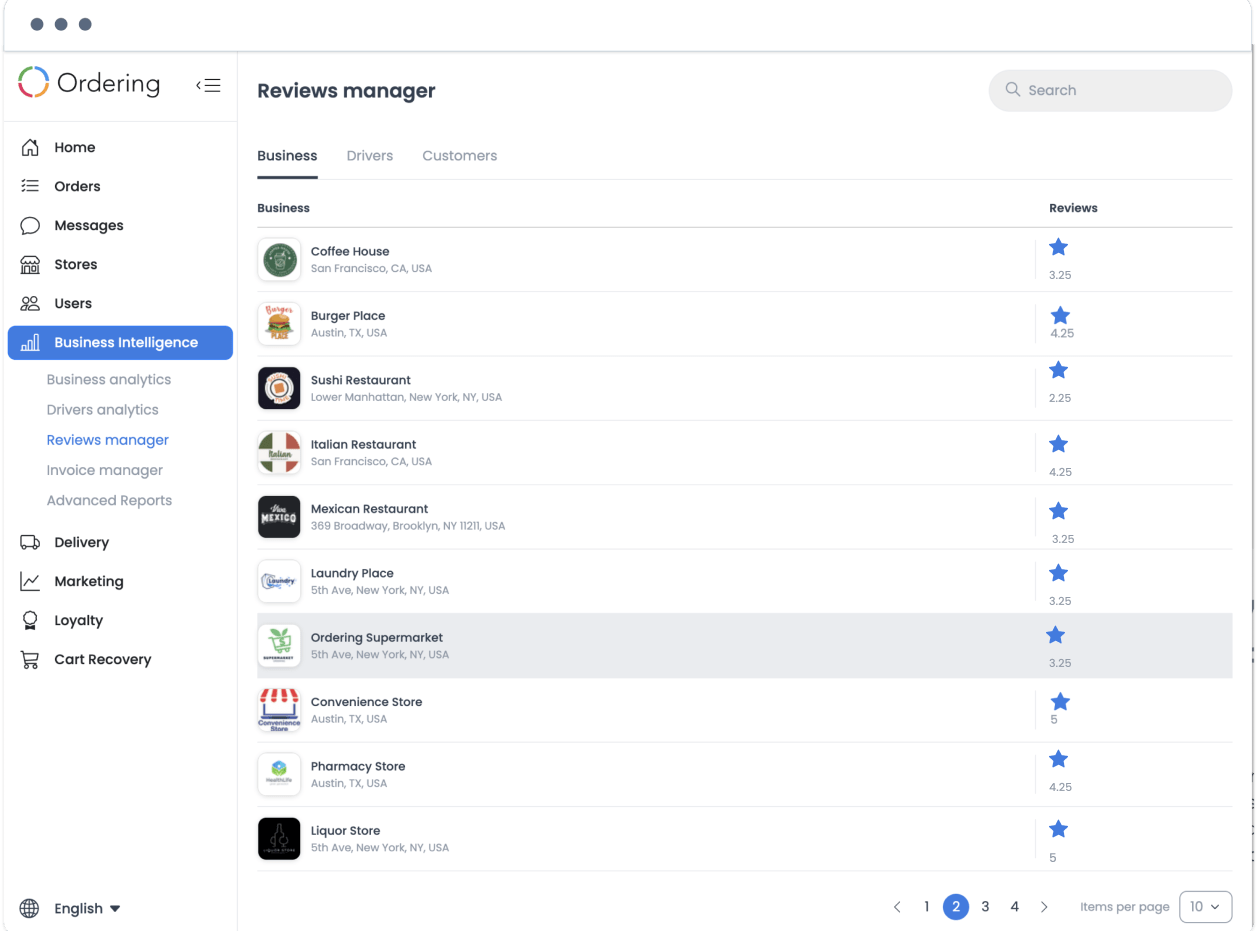 This Is how it looks on mobile devices.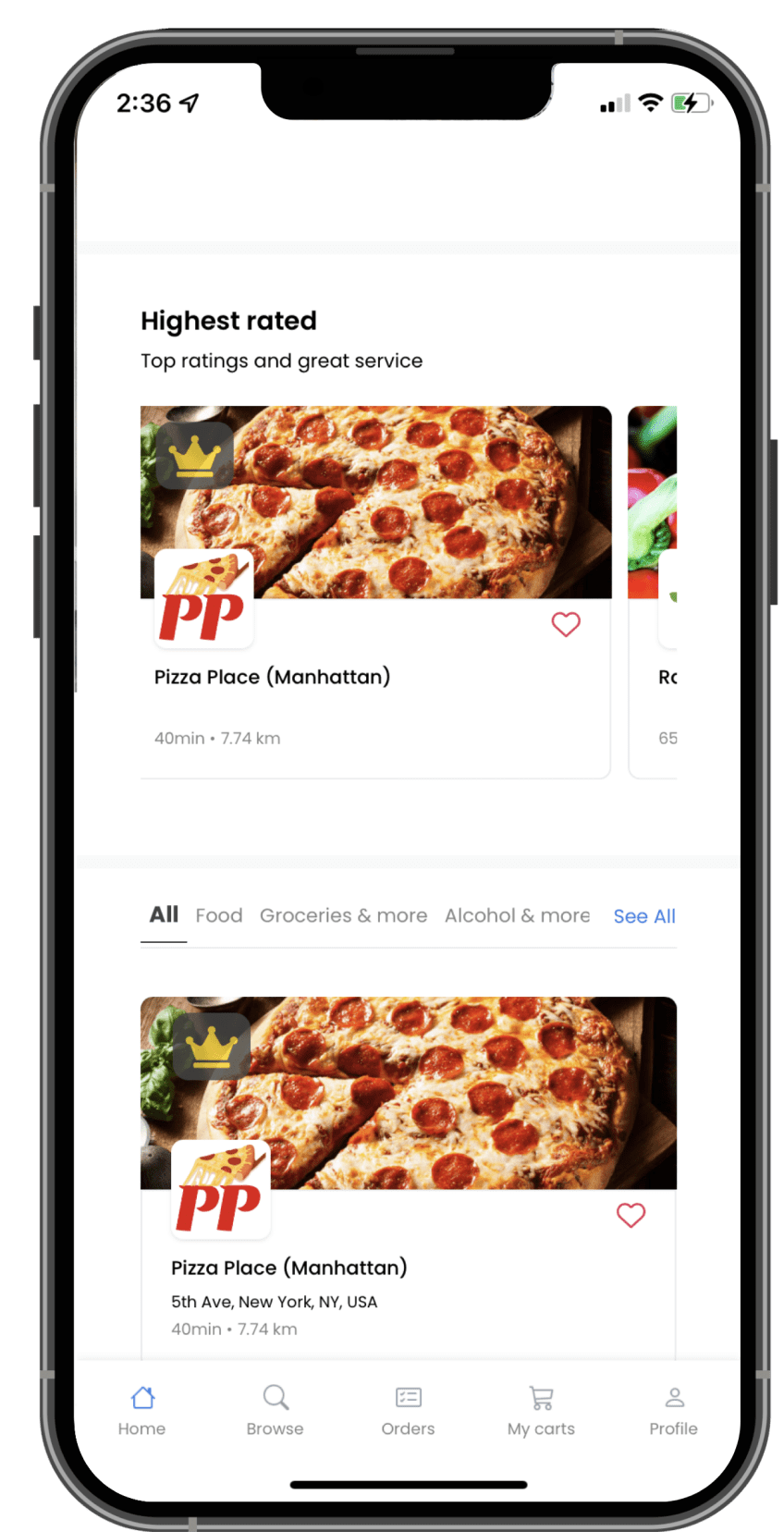 This is how your customers will see the highest-rated businesses inside your platform.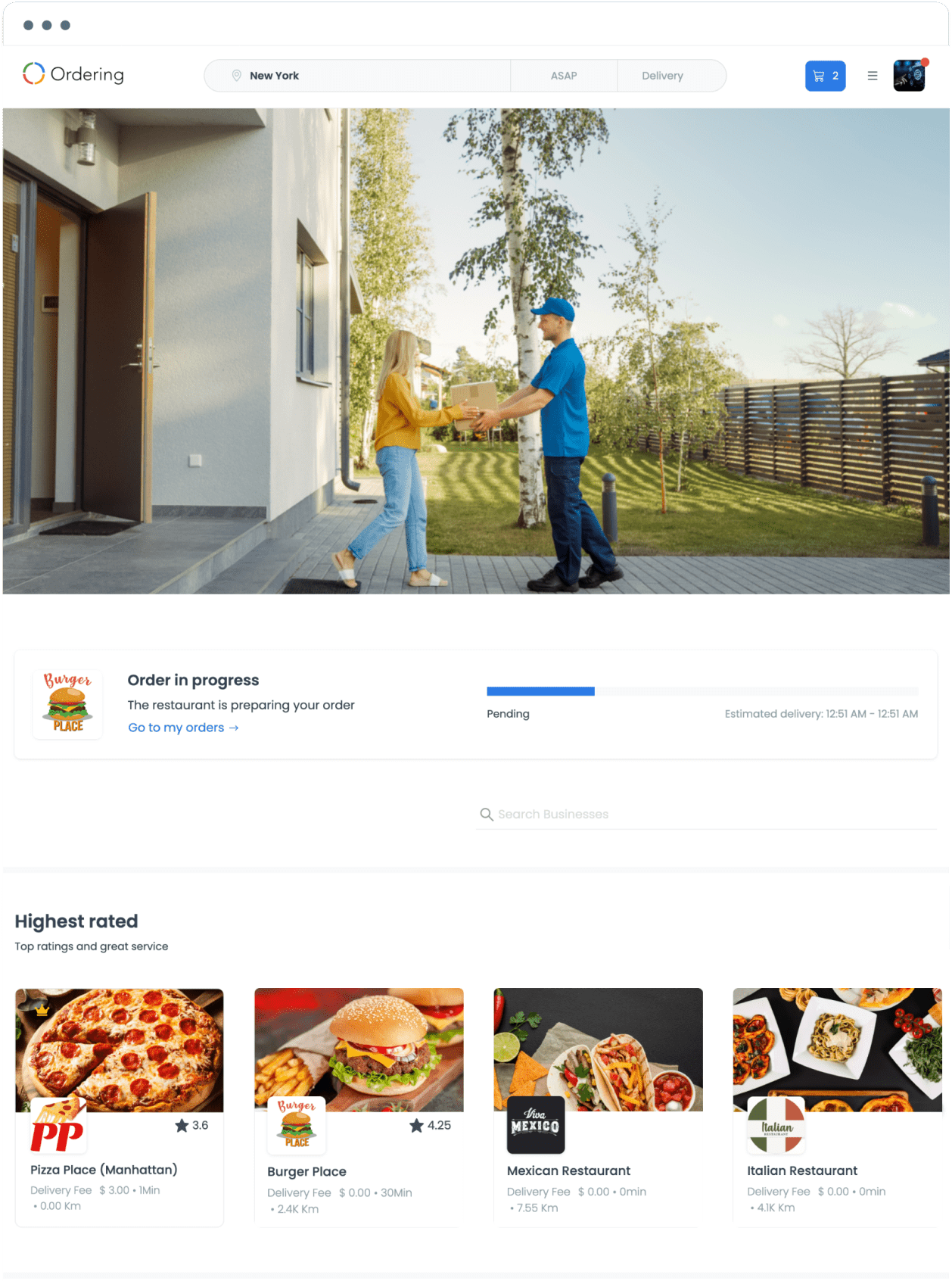 This feature applies to template #5, make sure to ask for it from your account manager if you are looking to use this feature in your Ordering Website or Apps.

As Always, Happy Ordering.
www.ordering.co