This new configuration will help you grow your business worldwide.

Configure it the following way.


In your Dashboard, click on Settings> Basic Settings> Multi-country settings.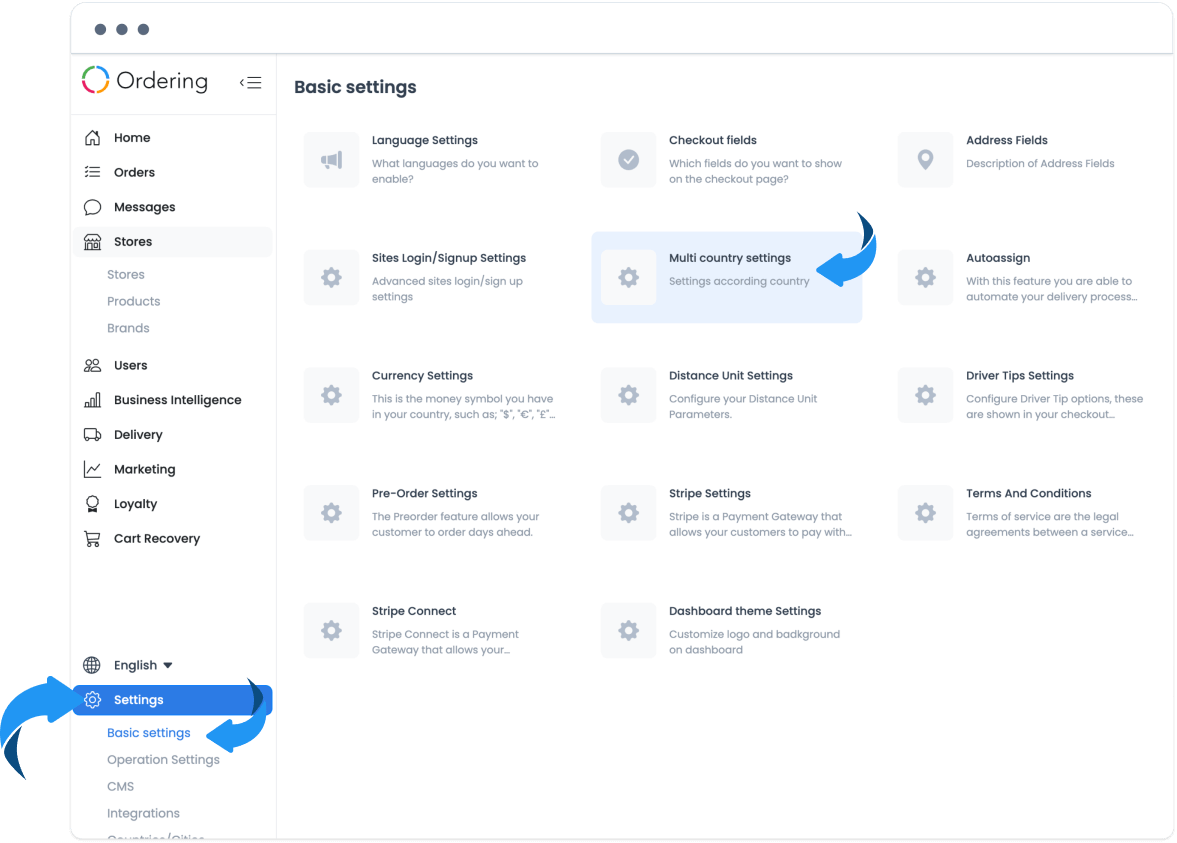 After clicking, a slide will appear with the information about that configuration.
In this case, our Dashboard has the USA as the default country.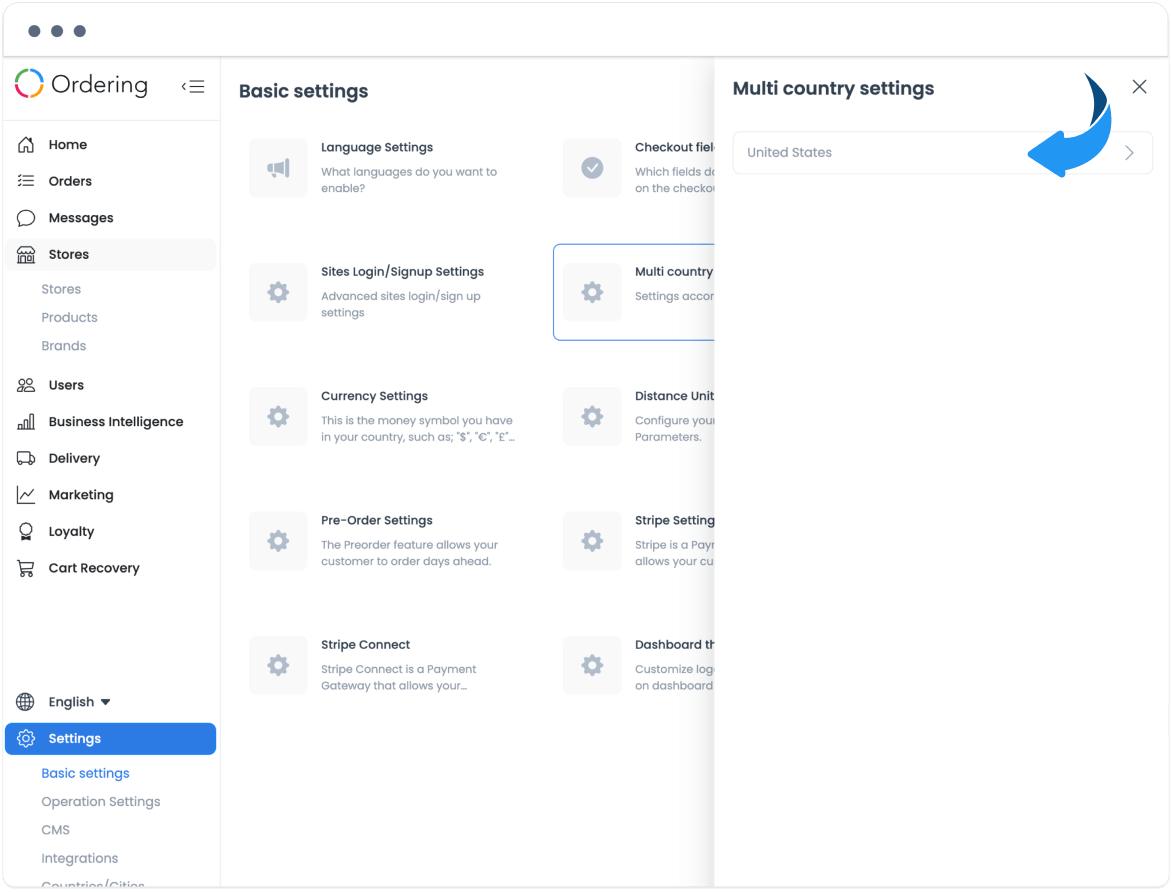 Click where it says the United States, and you will get all the information you can configure for this country, such as; Format Number Decimal Length, Format Number Decimal Separator, Format number Thousand Separator, Distance Unit, Format Number Currency, Currency Position, and Stripe Currency.

Each of the countries that you have registered will have its configuration.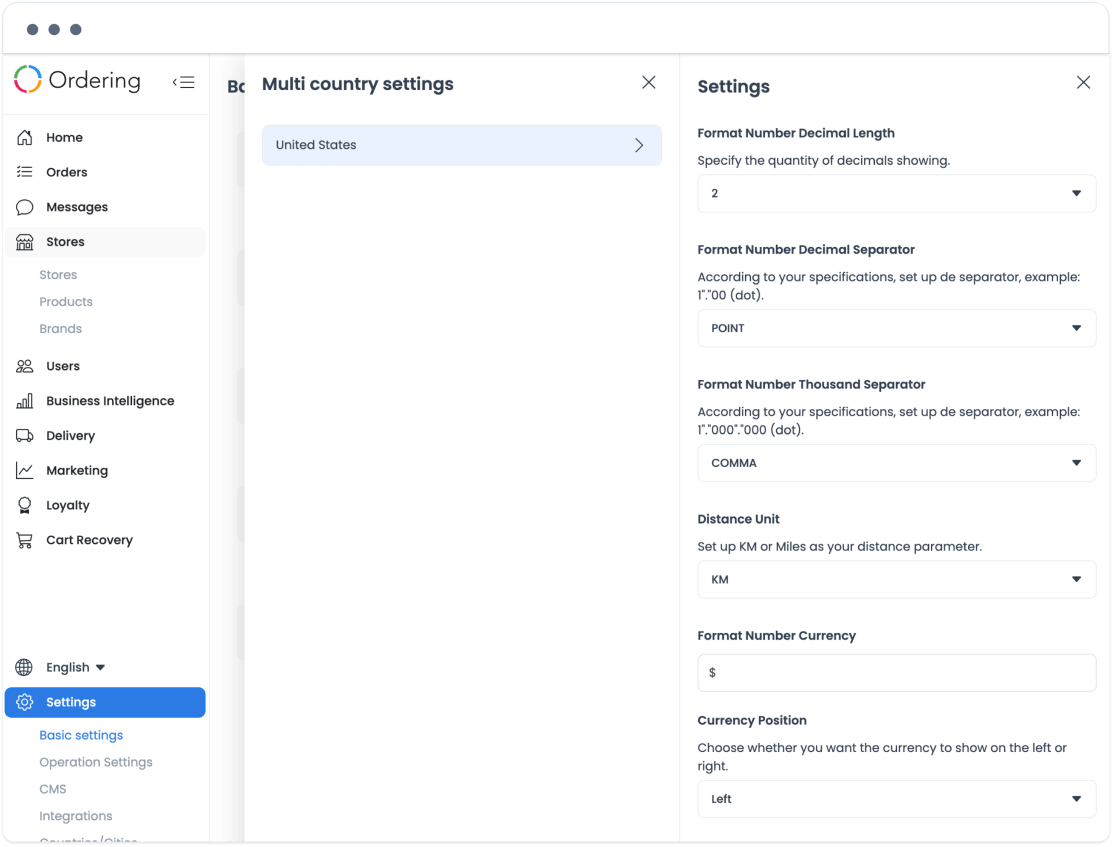 If you want to add a new country, go to the Countries/Cities option and click on Add new Country.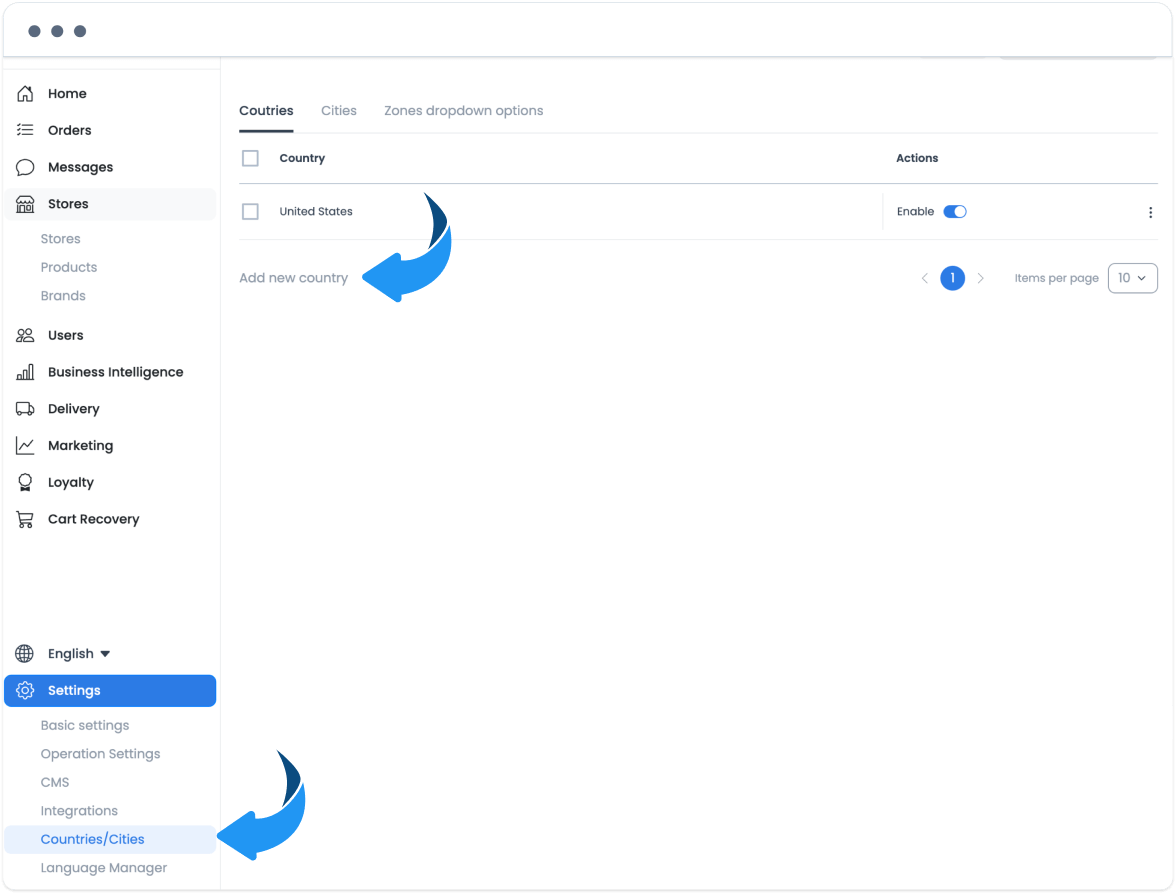 Put the name of the country you want to add and the country code.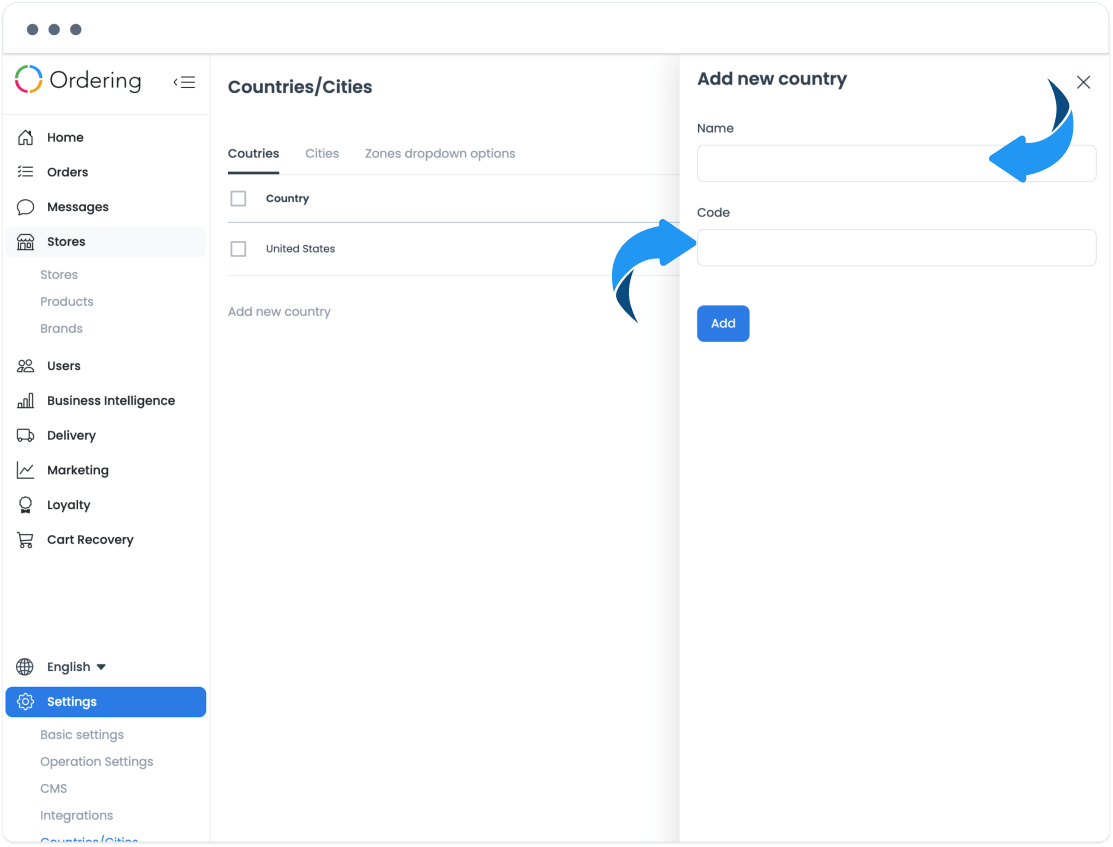 To know the 2-letter country code, check this link https://www.iban.com/country-codes.
Look for the country and check what code it is, and we put that in the field that says: Code.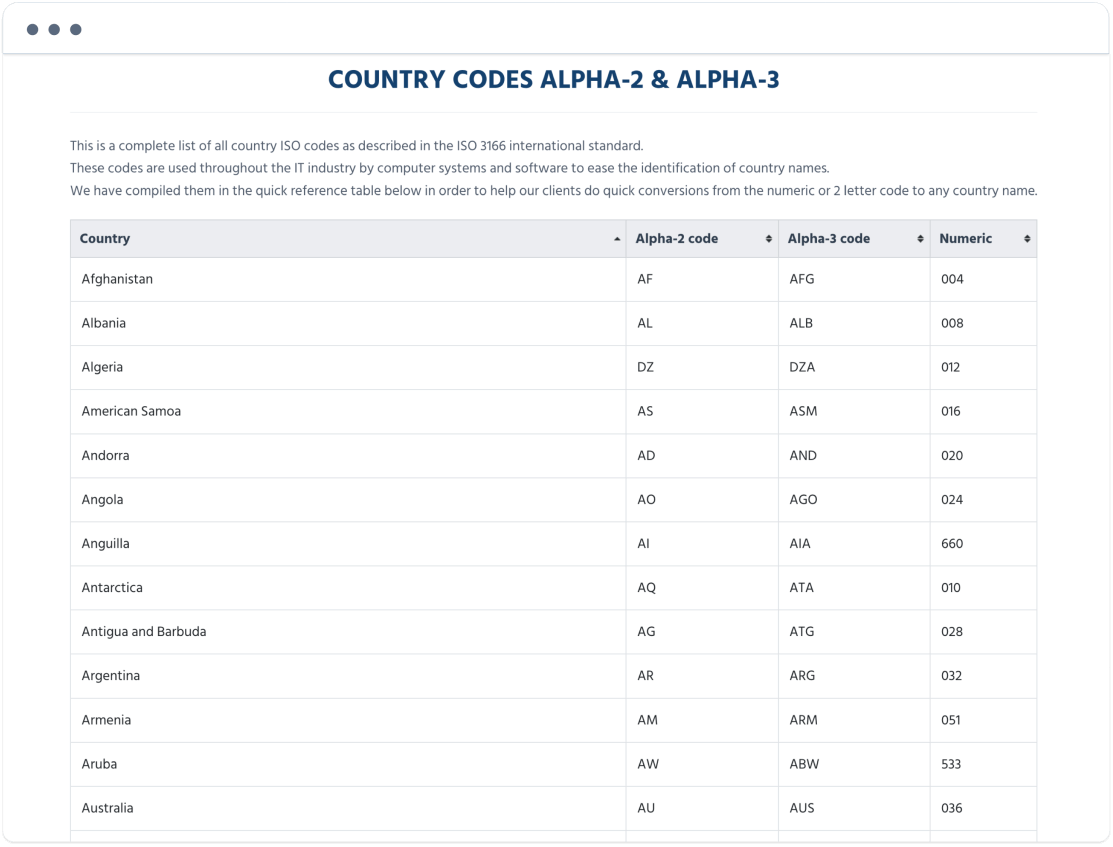 In this case, we'll add the United Kingdom; look for it in the list, and the first row is the code we need to register this new country on the platform.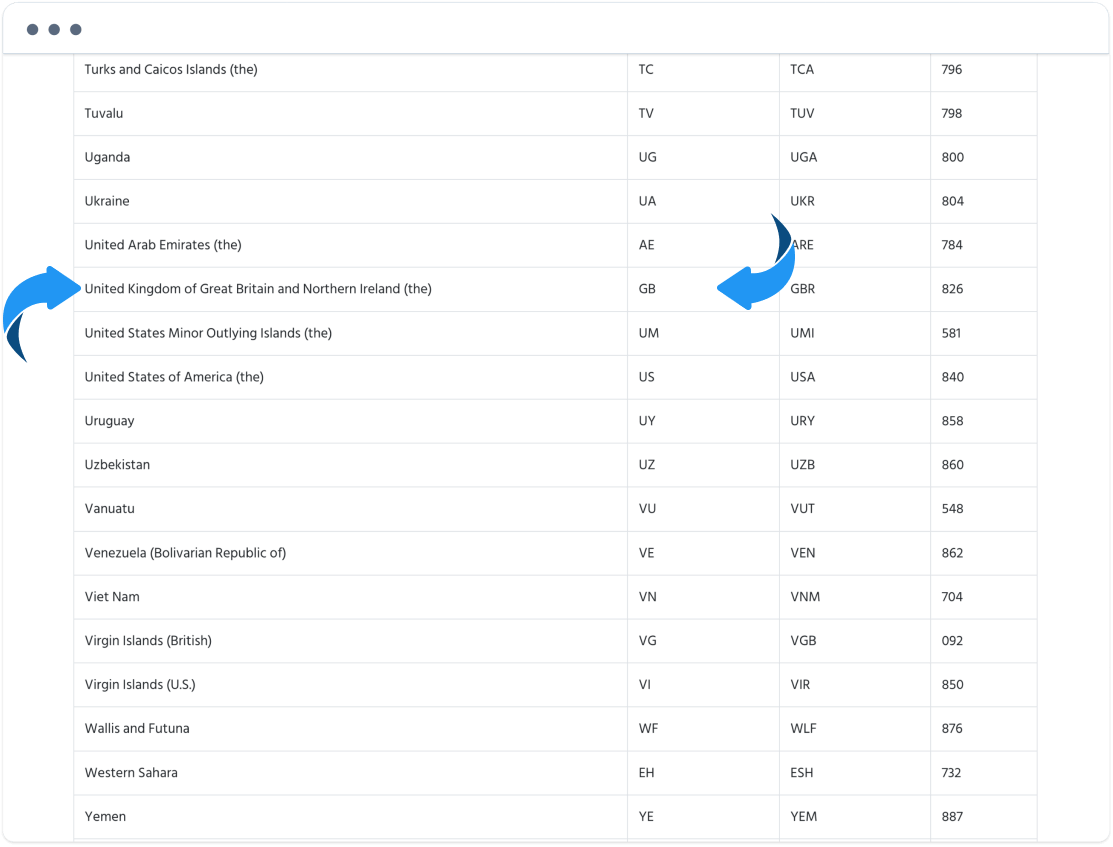 Here we have an example.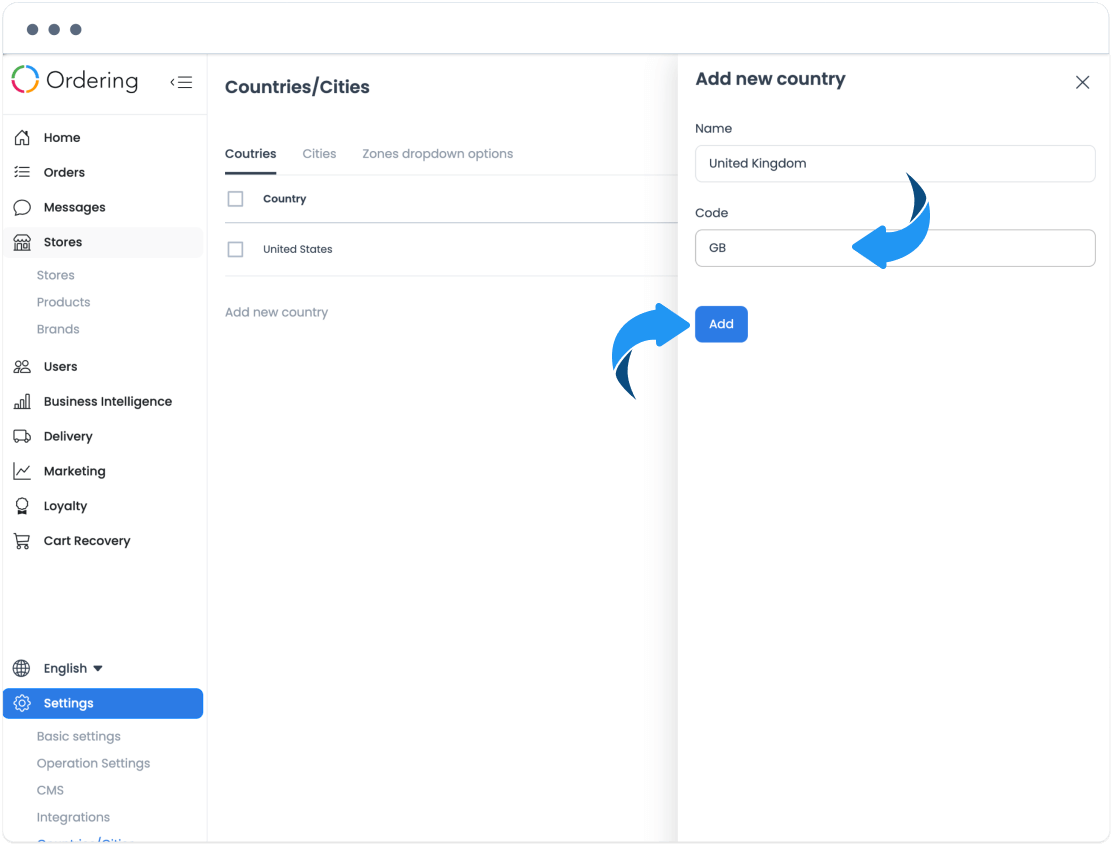 We go back to the Multi-country option, and we can see that the new country we just added is already registered.
You can now configure it as you need it most.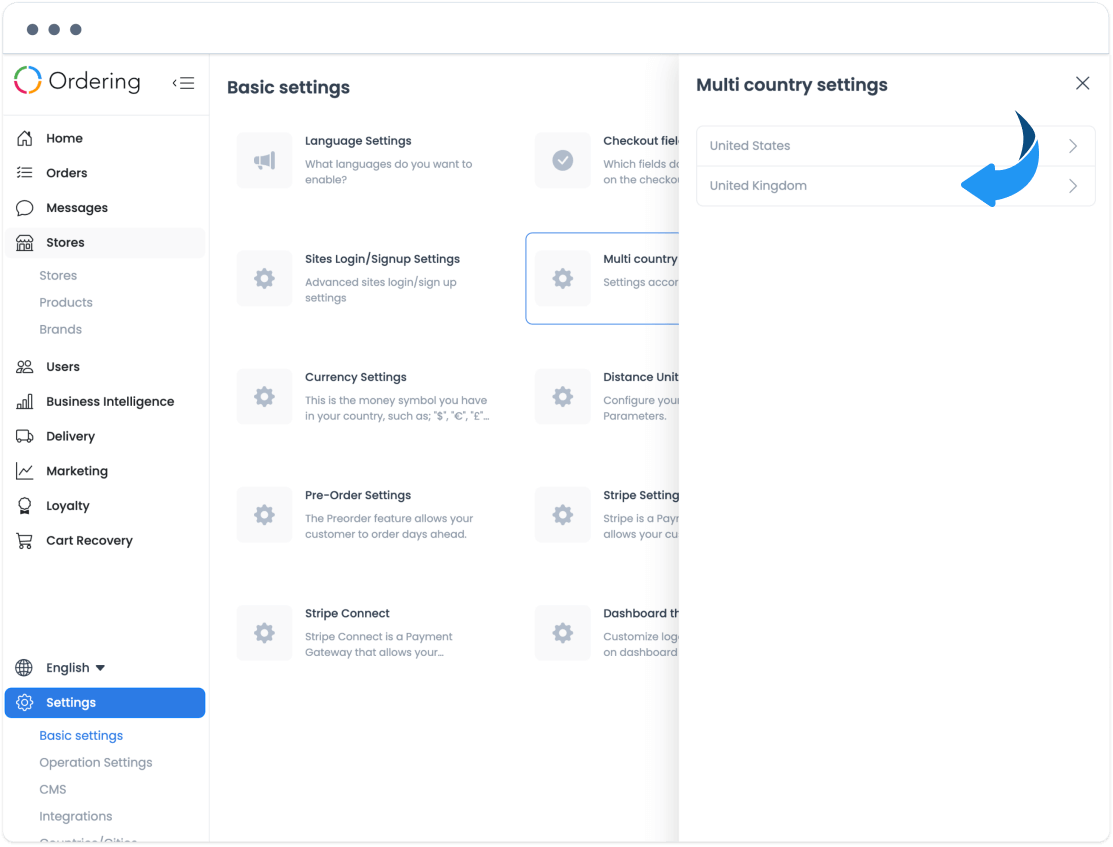 Now, each business you add will automatically show the settings according to their delivery zones and locations; the platform will grab this information and send the customers exactly what they are supposed to see.
At Ordering, we want you to grow as much as you always dreamed of,
and with us, it is possible!

As Always, Happy Ordering.
www.ordering.co