Arrange the product options as you like
Logistics is essential to your online business, and our order platform will help you have the best organization for your products.

You'll find this feature on your Dashboard; Click on stores > select your store.

A new window will open; click on Categories & Products.

A new window will open, where you can see all the categories of your business and the products, select product options, and create new ones.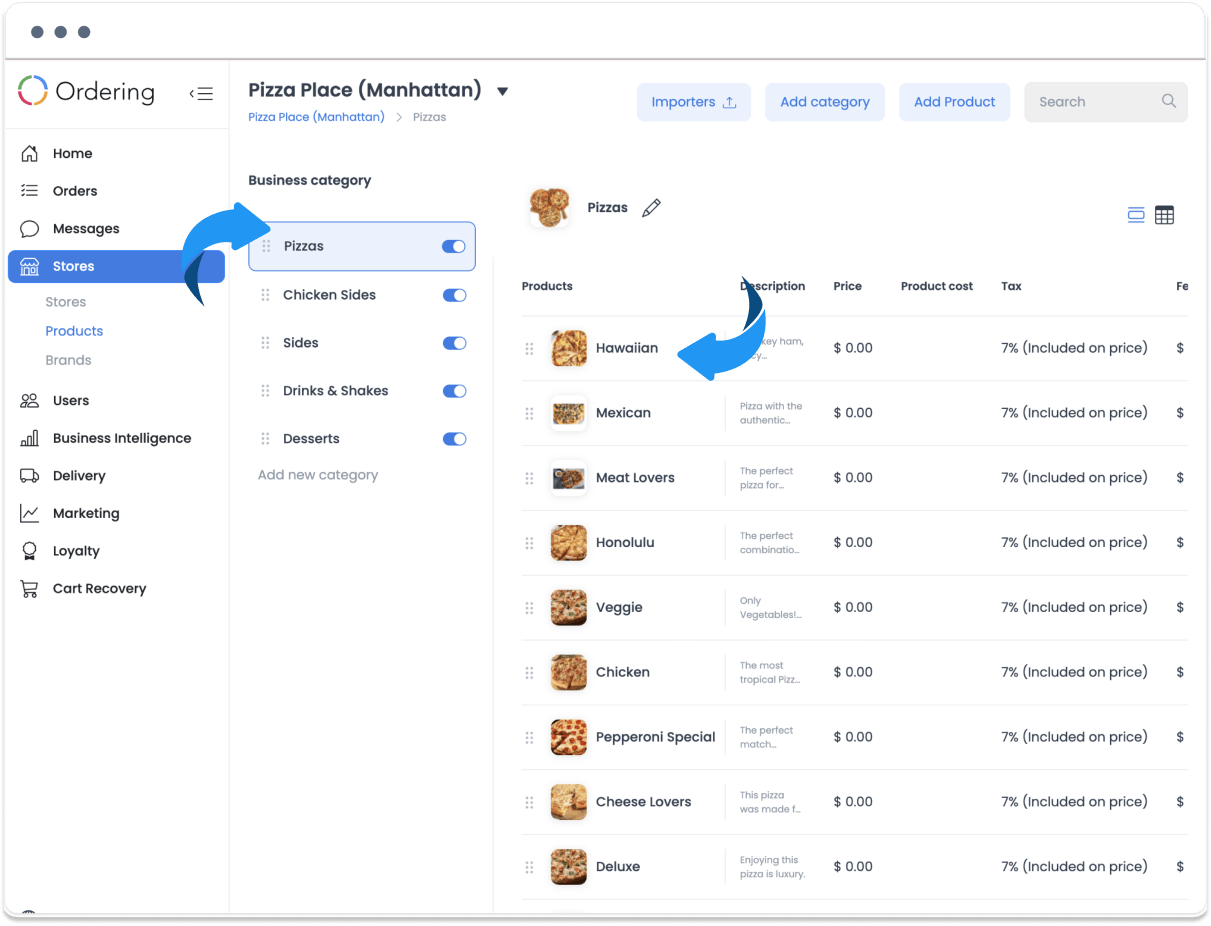 Select product option drag, how you want your customers to choose their ingredients, and refresh the page.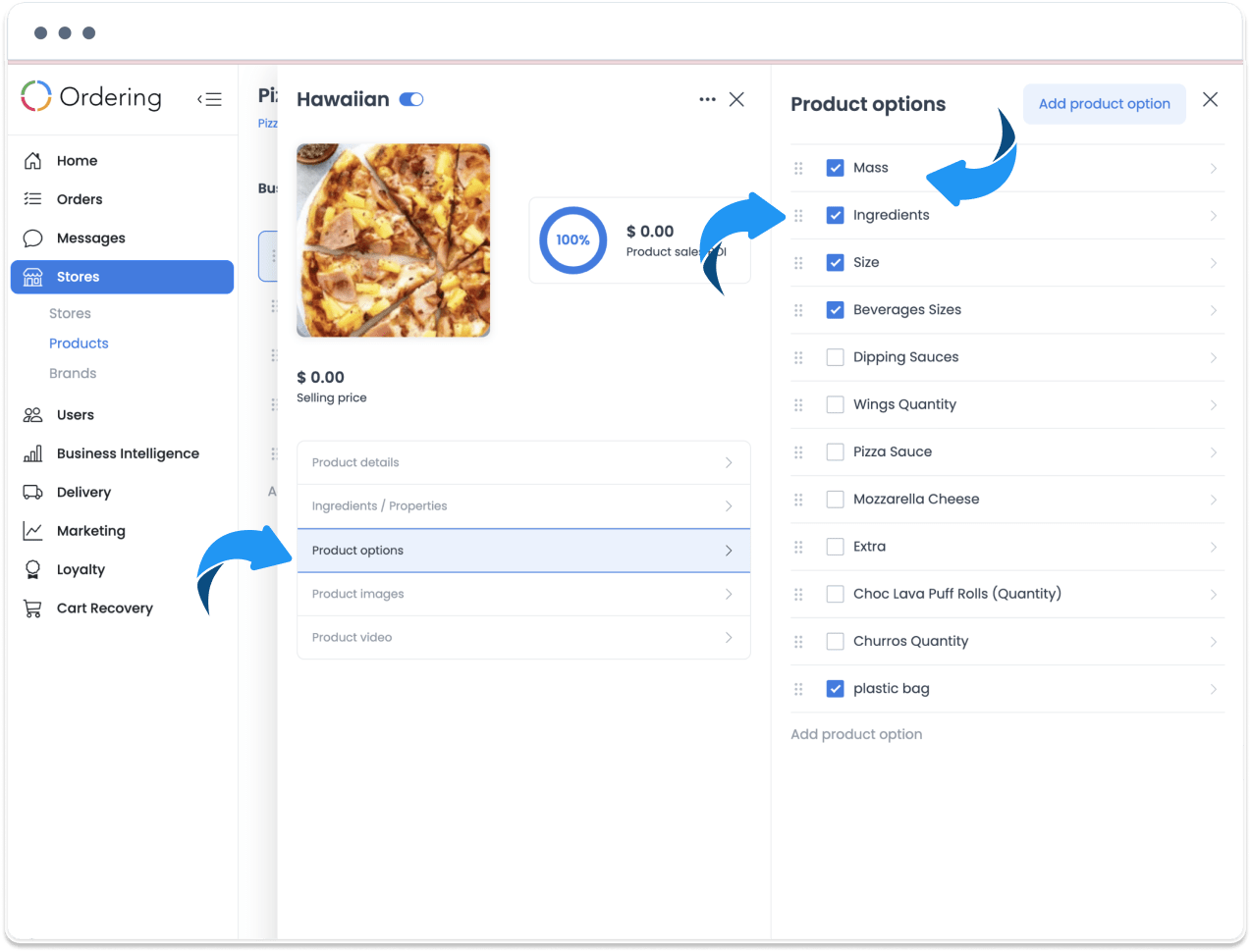 And on the website, you can see the changes made in your product options.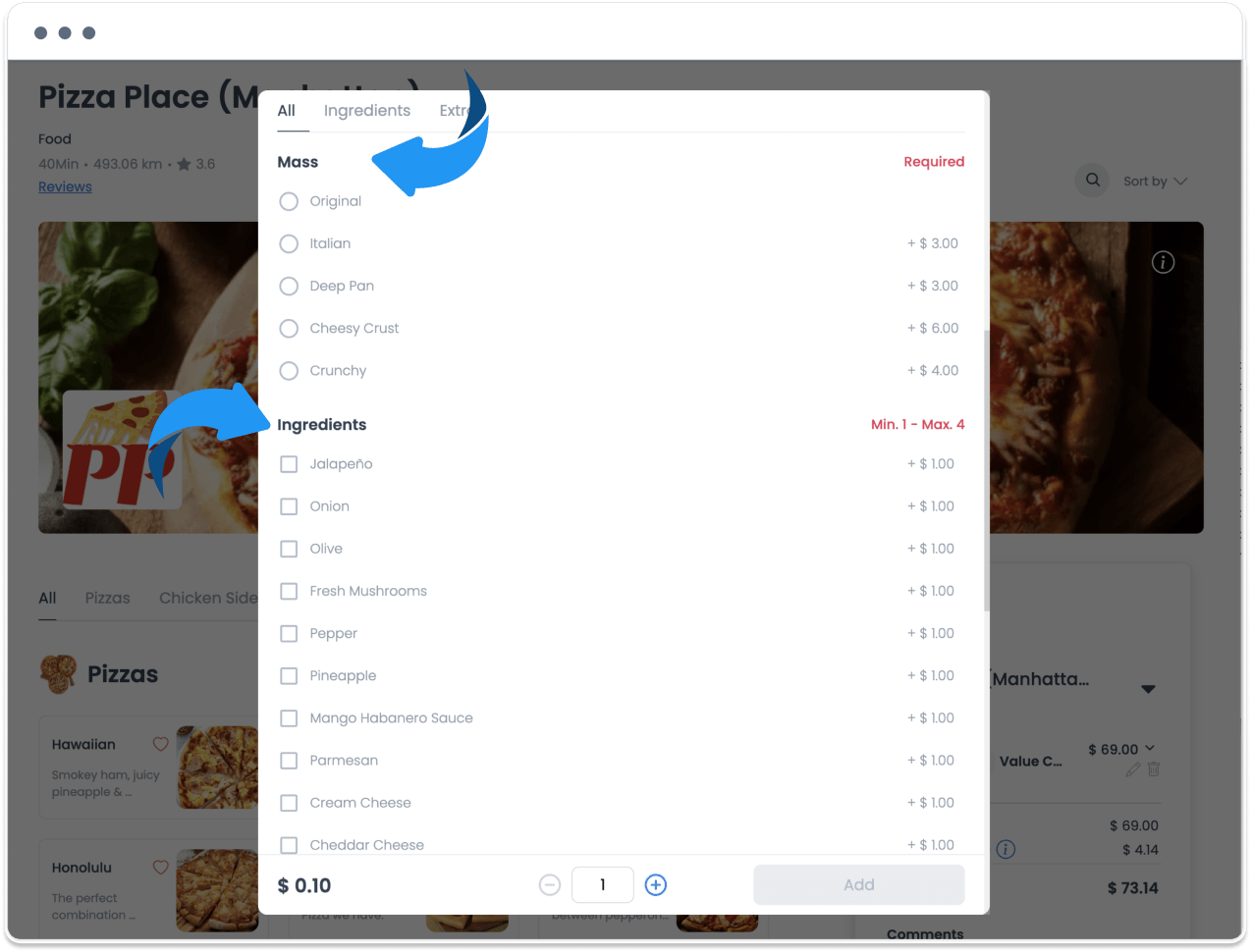 As Always, Happy Ordering.
www.ordering.co