Give your customers an easier way to purchase from your available promotions.
Showing customers something they did not even want is an essential part of your online business, and our order platform will help you achieve that final milestone to grow your business.

You'll find this feature on your Dashboard; Click on stores > select your store > promotions.

Select add a new promotion.

A new window will open, and you must fill in all the requested information about the promotion you want to give your customers.

Then, the following screen will appear, where the business must fill in the different fields that are requested.
After configured, you can see all your promotions in the Marketing > Promotions Enterprise (if you have this enabled in your package).

Now let's see how it'll look for the customers.

When your clients enter their accounts, they will receive a notification; they must go to their user > promotions.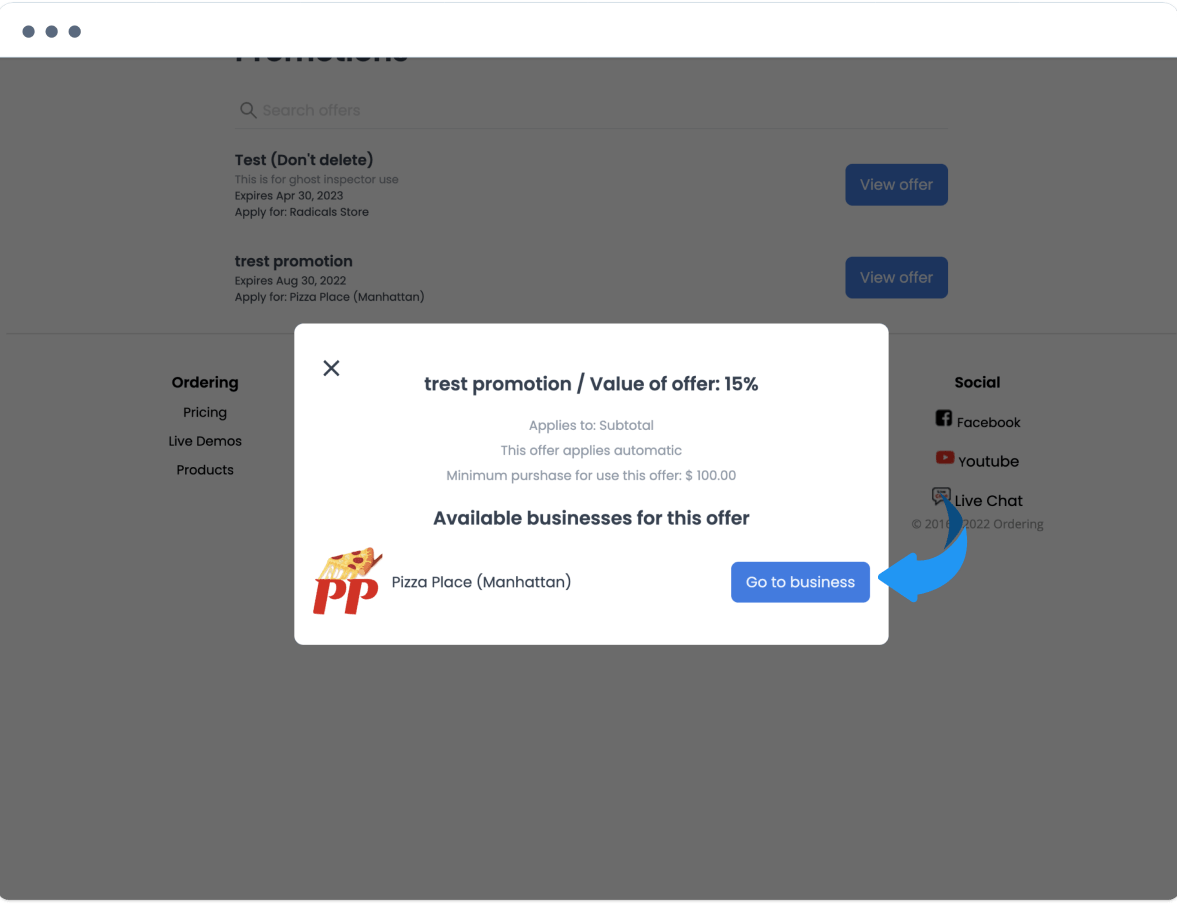 A window will open where you can see all the stores that have launched promotions; click on a store, and a pop-up will open with the promotion information.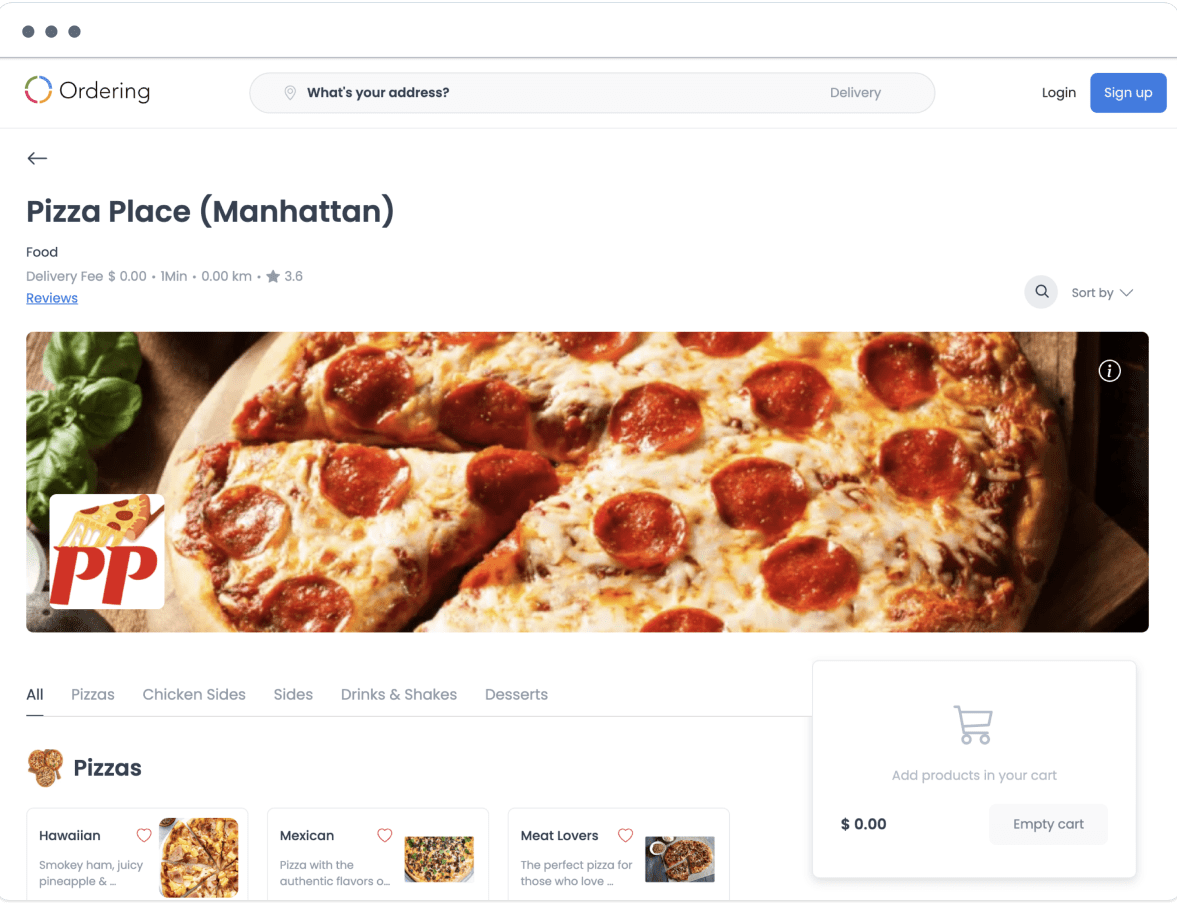 Select go to business,

and the store will open, so you can place your order with the characteristics of the promotion.
If the discount is a coupon, add it in the coupon field at checkout, and finish the order.
Or if it is an automatic discount, it'll be applied automatically.
Keep informing your users about the latest promotions.

As Always, Happy Ordering.
www.ordering.co