Do you want to work for a platform like Uber Eats, Rappi?
With the Driver app, it's possible!
With a few simple steps, you'll help your company find the person who will enable local businesses to grow together.
I'll show you how to set it up.
In your dashboard, you will go to the Settings section and then Trade Settings; will look for the "Driver SingUp"

Here you will get a slide with some questions; you must select the answer you want in the Dropdown.

First, you must put YES, enabling the option on your platform.
With the second question, we have two options:

*When the business registers, wait for an email giving them access after manually enabling it in your dashboard.

*Or the other; that at the time of registering, the system accesses so that your delivery request is accepted.
If the option you chose were the first, this would be the flow that will appear to the business that wants to register.

First, you must click on Sign up and then on the button "Sign up for driver."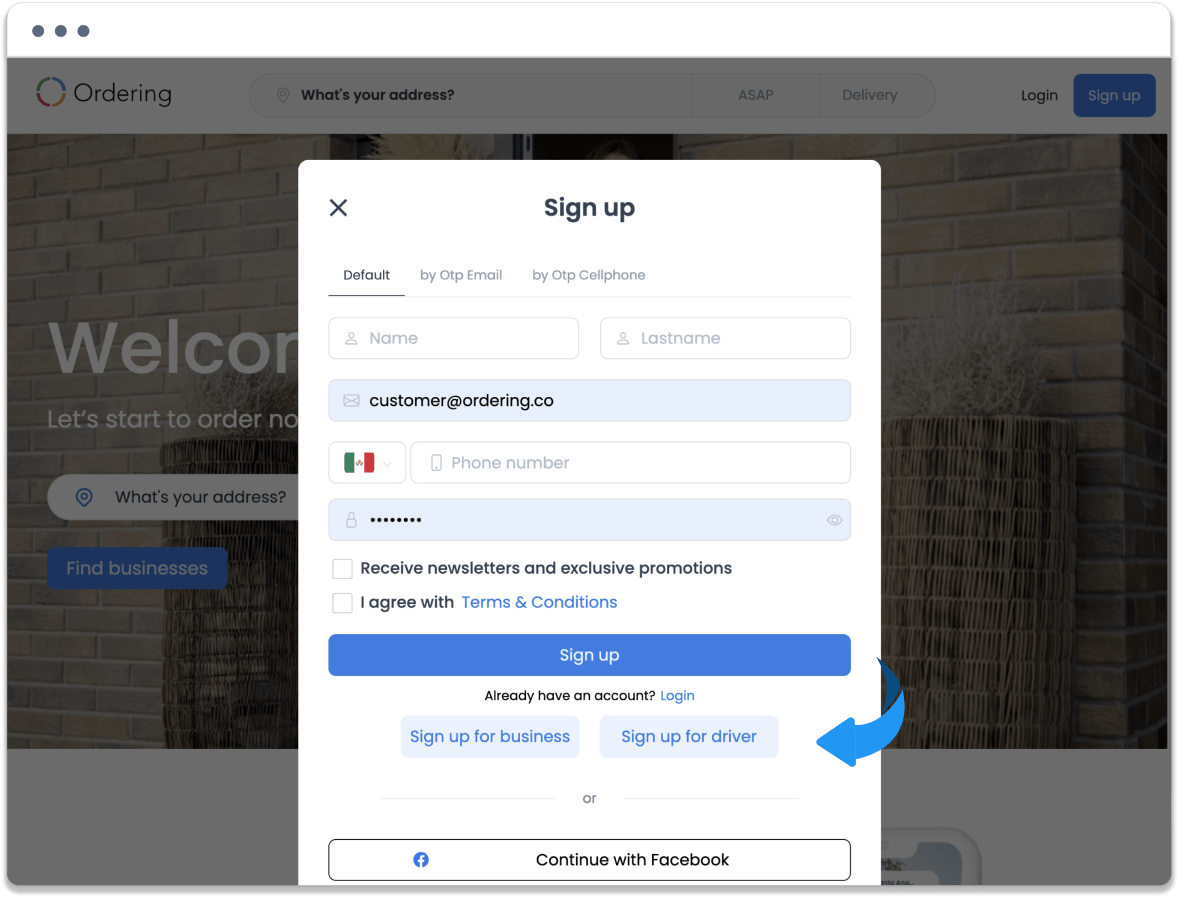 Then, the following screen will appear, where the driver must fill in the different fields that are requested.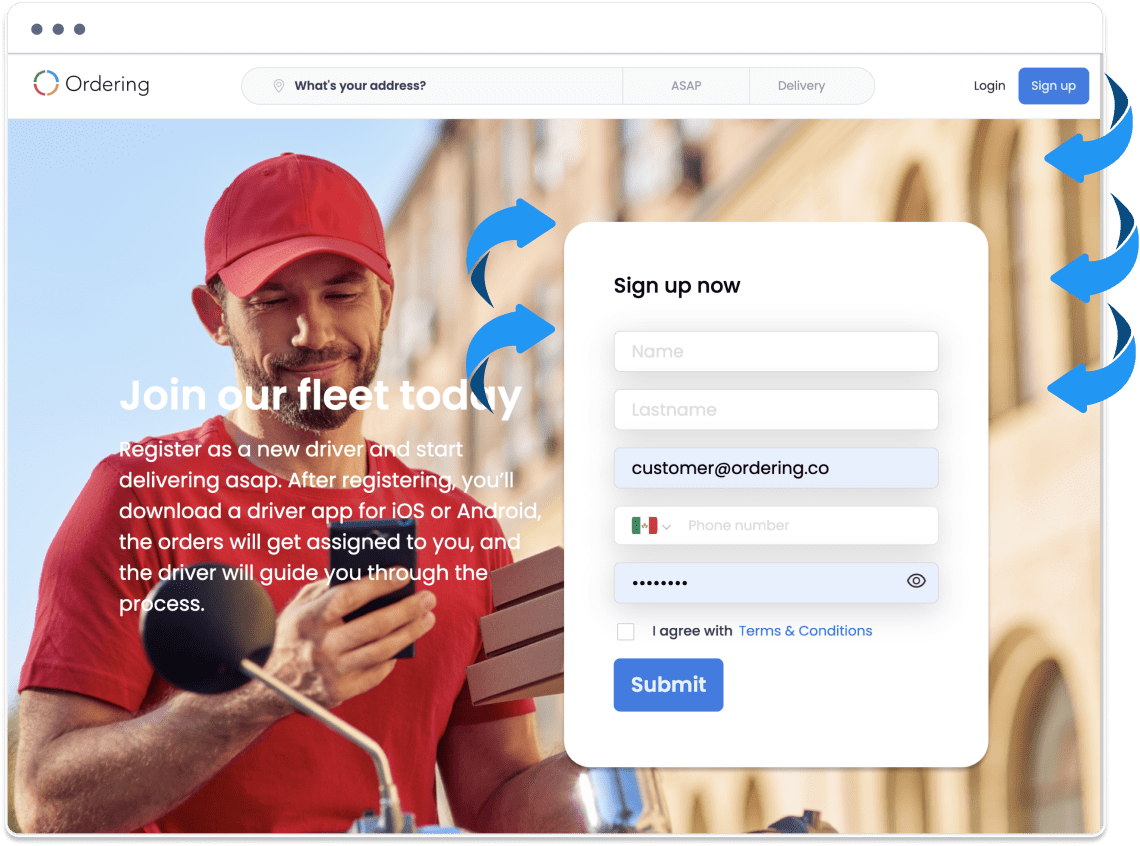 When you click on Submit, a popup will appear with the legend: We will contact you as soon as possible.
The business must wait for the email that will arrive when the Super Admin enables the company from his driver app.

Business owners will notify them via email, SMS or call to let them know that they did enter the fleet.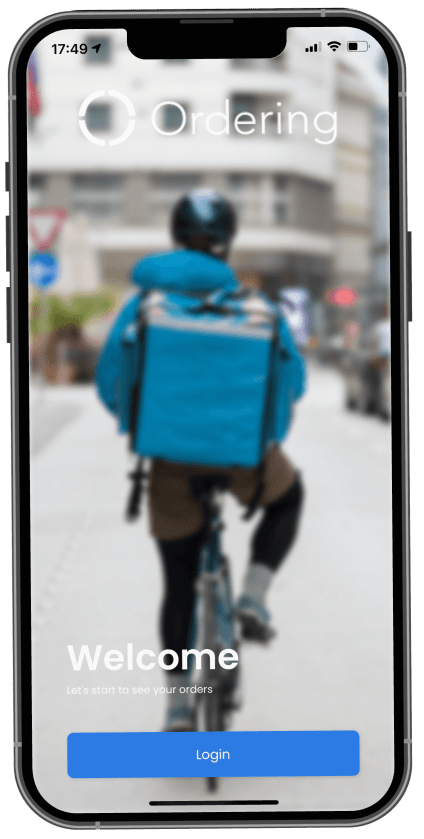 As Always, Happy Ordering.
www.ordering.co