Give your customers an easier way to place their orders at different stores without the need to place thousands of orders.
Video Tutorial
Full Guide
Learn how it works and how to configure it.
This mainly works on the backend; you have to configure it in your Order Board, and it is to help your customers who can place different orders in various businesses.

It's easier than you think, and your customers will be the happiest with this new feature.
All you have to do is open Settings > Operation Settings > Multi-business Checkout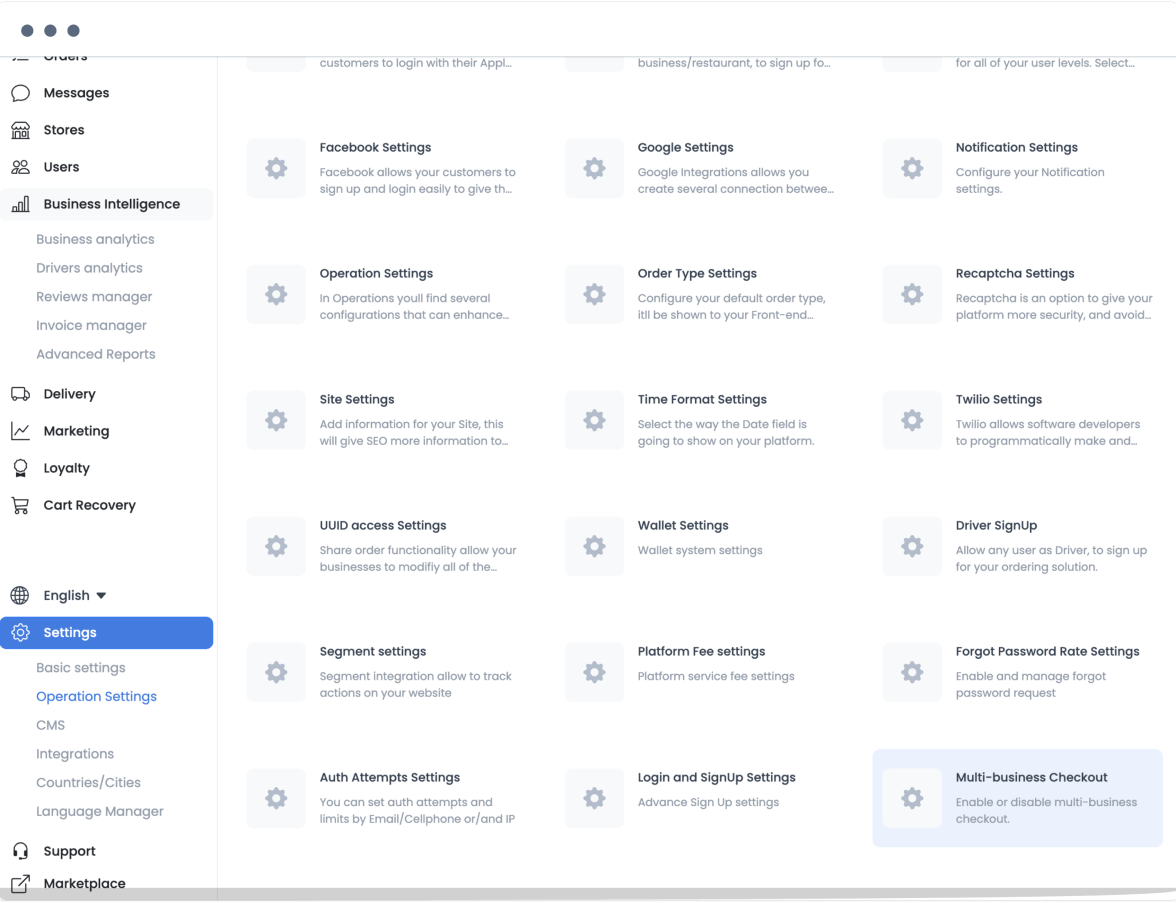 Once you open them, you will see the settings.

Here you must click on Settings to bring up the slide with the information we need to enable this new feature.

You only have to click on the dropdown that is shown and put the YES option.

And save the settings you chose.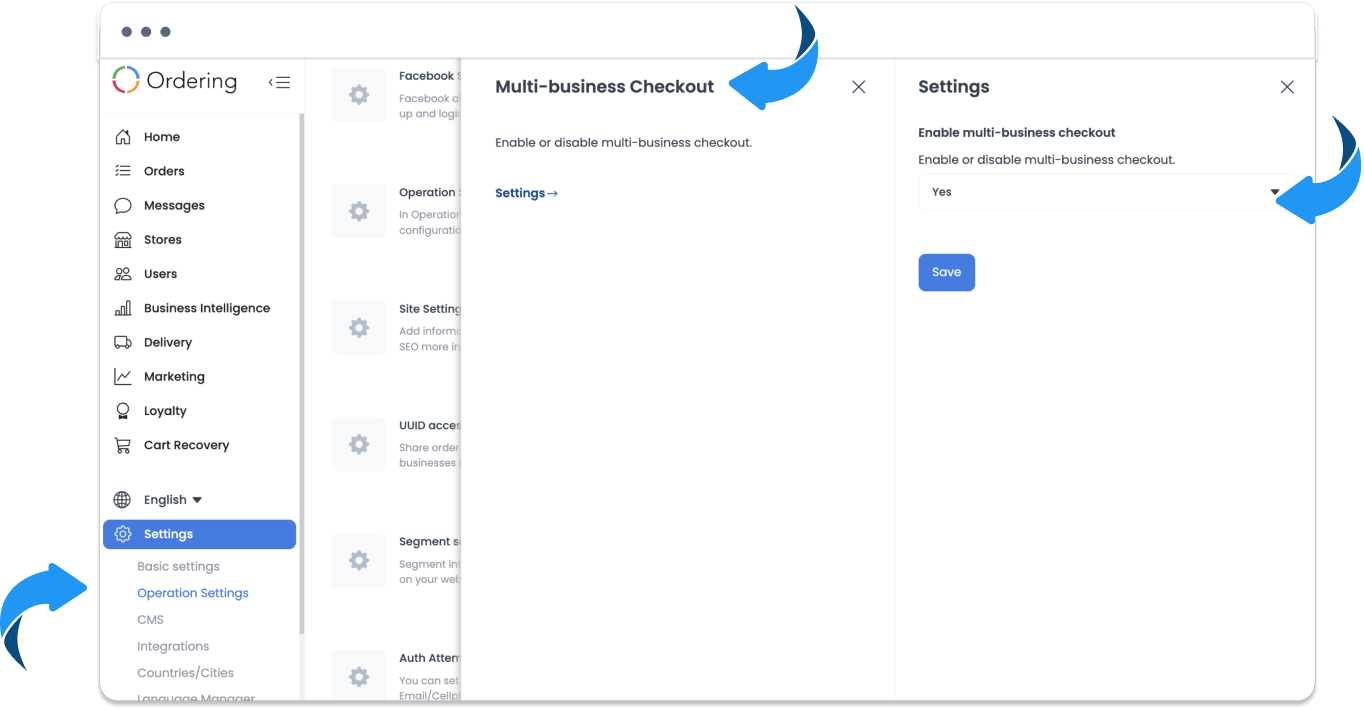 It will show up like this on your interface.

On the Checkout screen you can see the Orders you made for the different businesses; Each order will have an arrow that you can click to see the details of each one of them.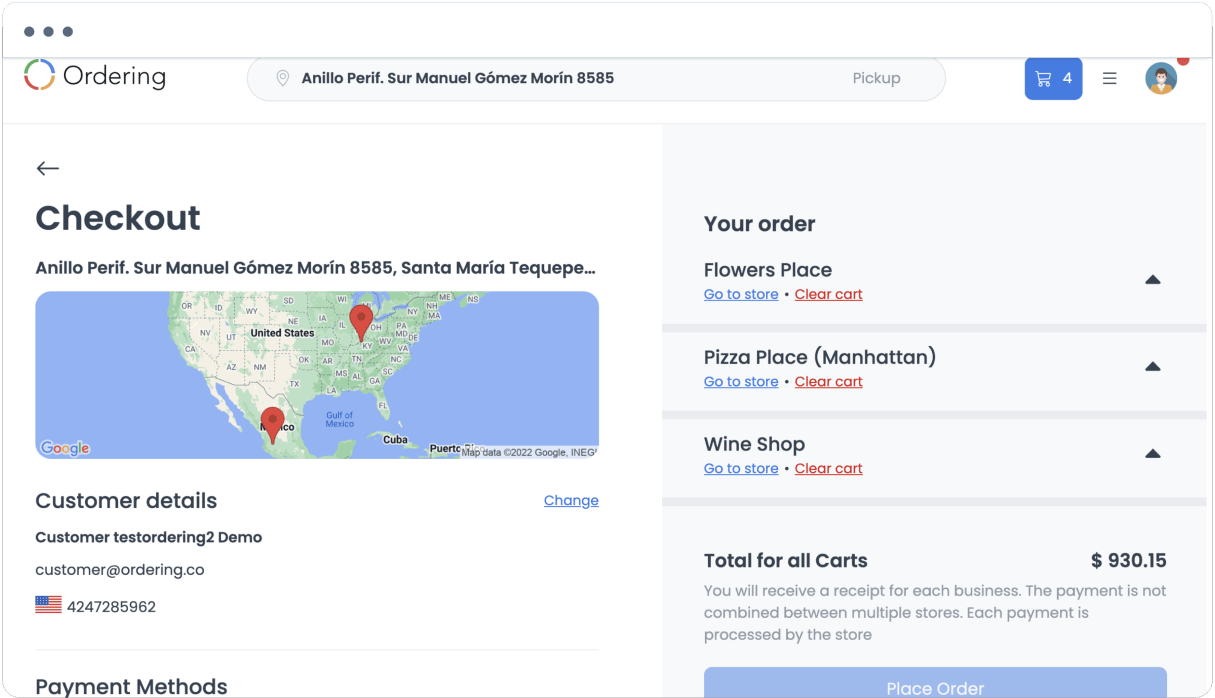 On the Confirmation page, your customers will see their orders like this.

At the top all your data, next the total you must pay for all orders, plus taxes, etc.

And finally you can see each of the orders separately, so you can see how they are updated.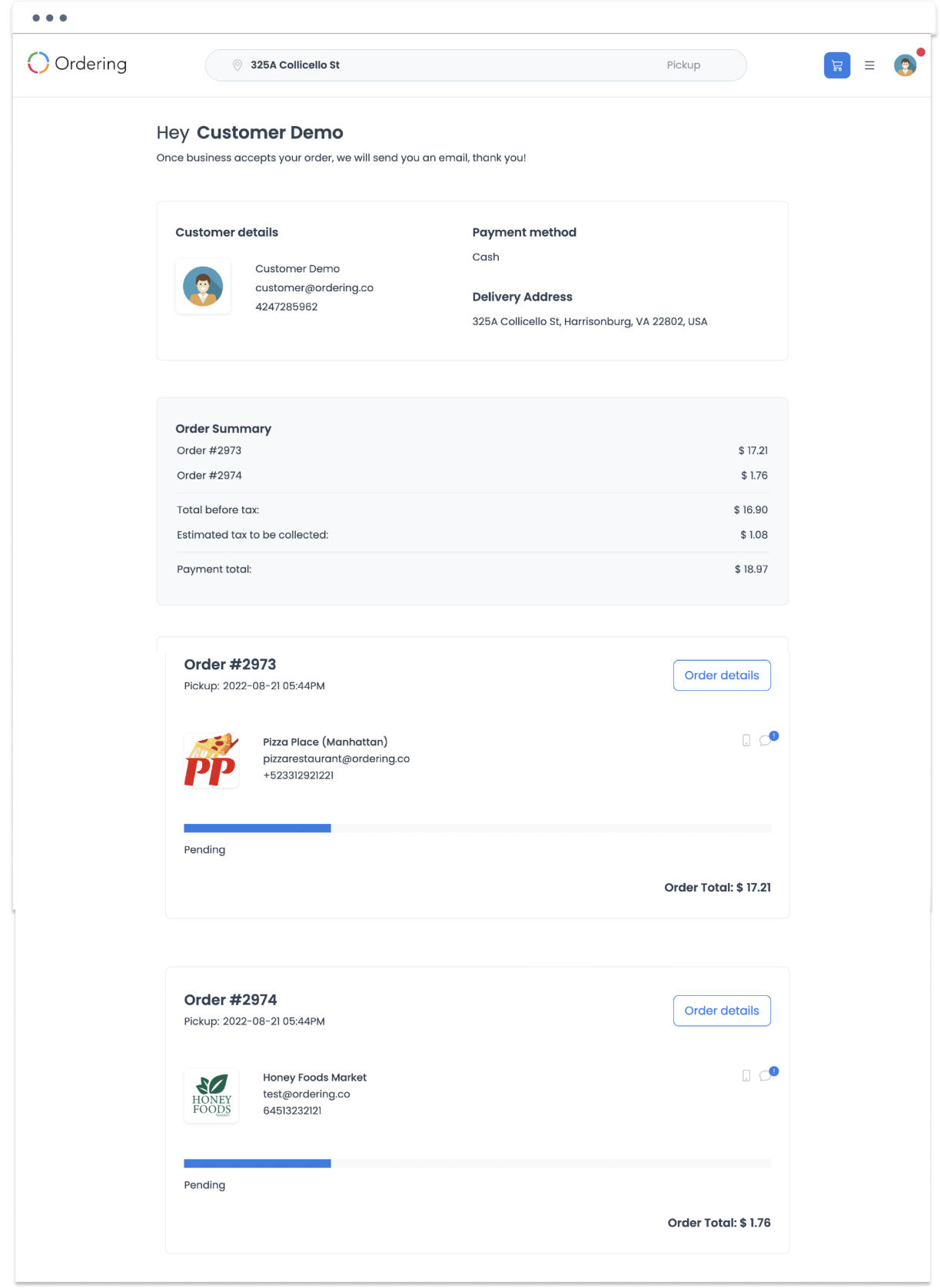 And in your orders Manager, it will be exactly the same, since that order made by
multi-checkout, you will be able to see it separately (as if the client had made the orders, one by one).
It is important to clarify that this function is not compatible with the following options:
*Payments with Wallet
*You can only make a maximum of 5 carts.
*You will not have the driver tip option available.
*Only cash payments, card on delivery and stripe

And finally, if multi checkout is activated, even if you only have one cart, you will still use the multi checkout conditions.
Do not miss this great opportunity to catch all those users that leave your business without really find what they were looking for.

As Always, Happy Ordering.
www.ordering.co