Give your business even more branding by adding your logos and background into the login window of your dashboard.
Learn how it works and how to configure it.
First, you'll have to get the designs done because your business has to have your branding everywhere.
All you have to do is open Settings > Dashboard Theme Settings.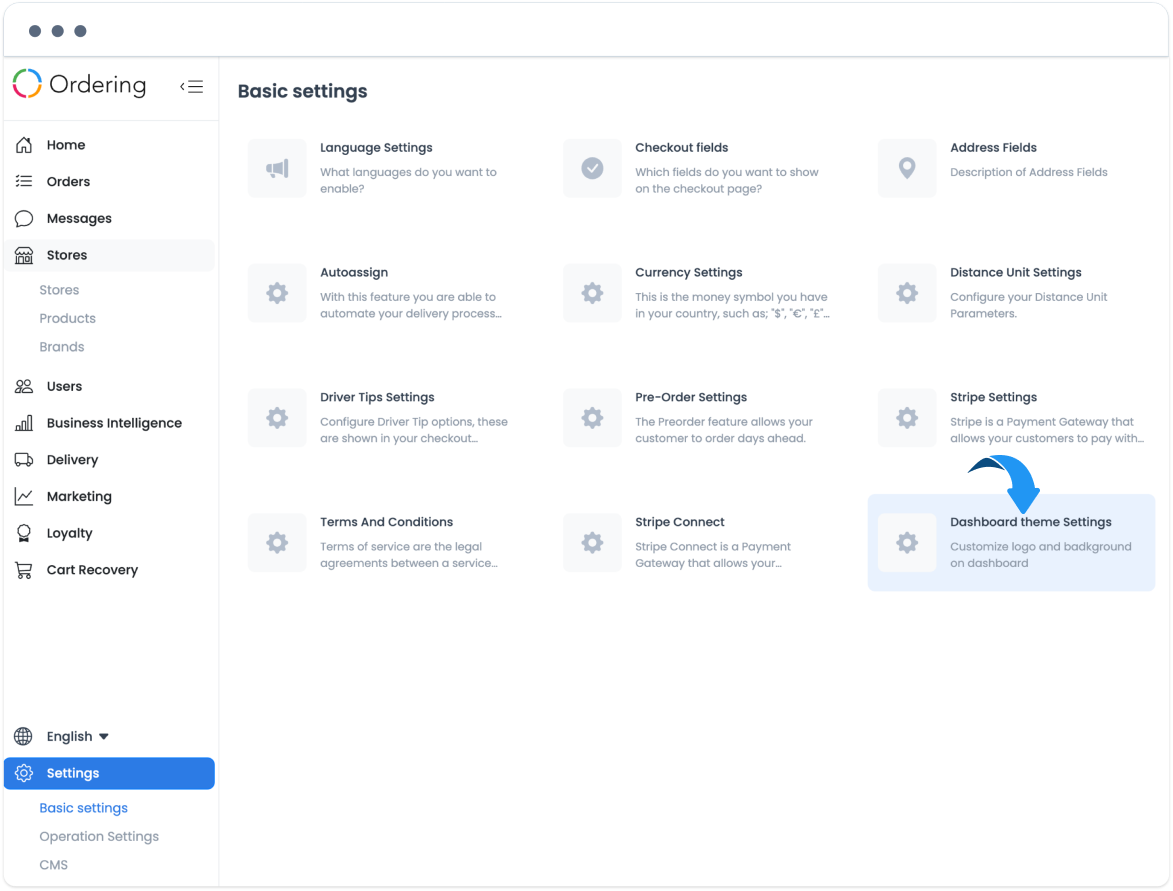 Here you will add the logo and background of your dashboard, drag and drop it, or click here and select the one in your folders.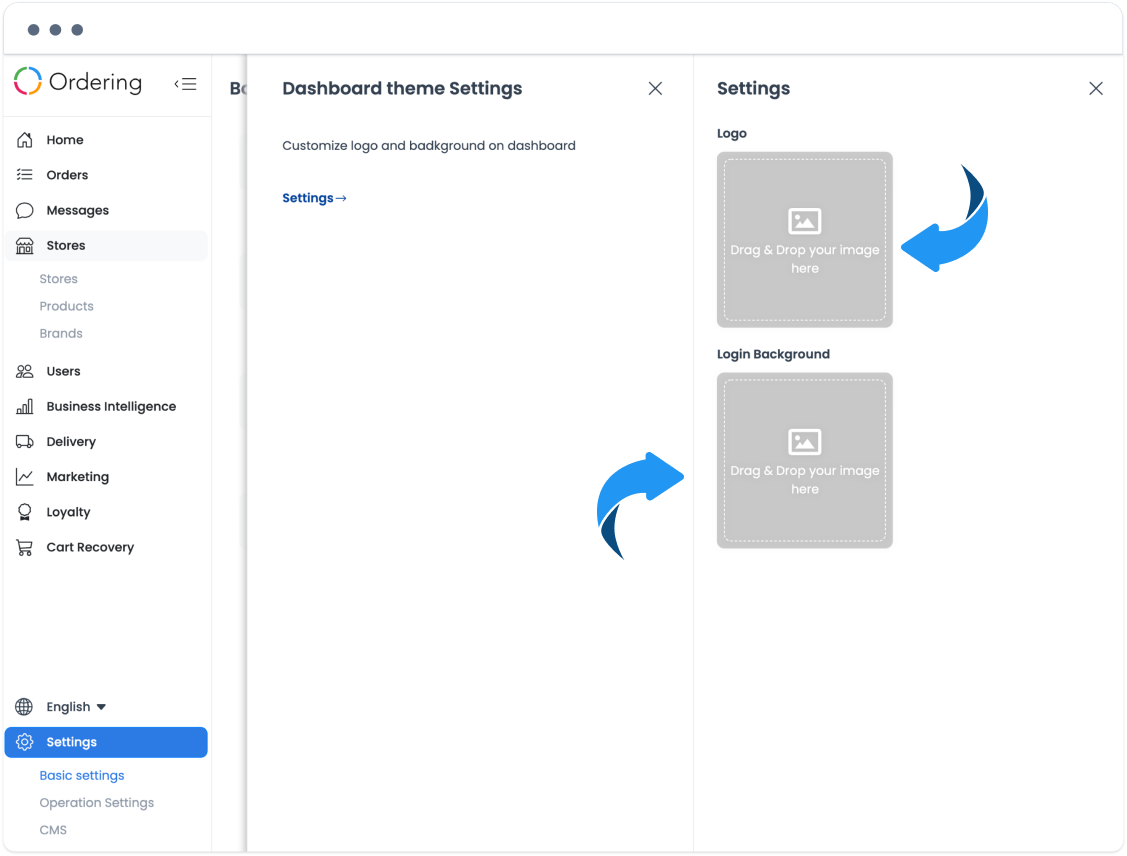 The dashboard will grab the logo and background once you write your project.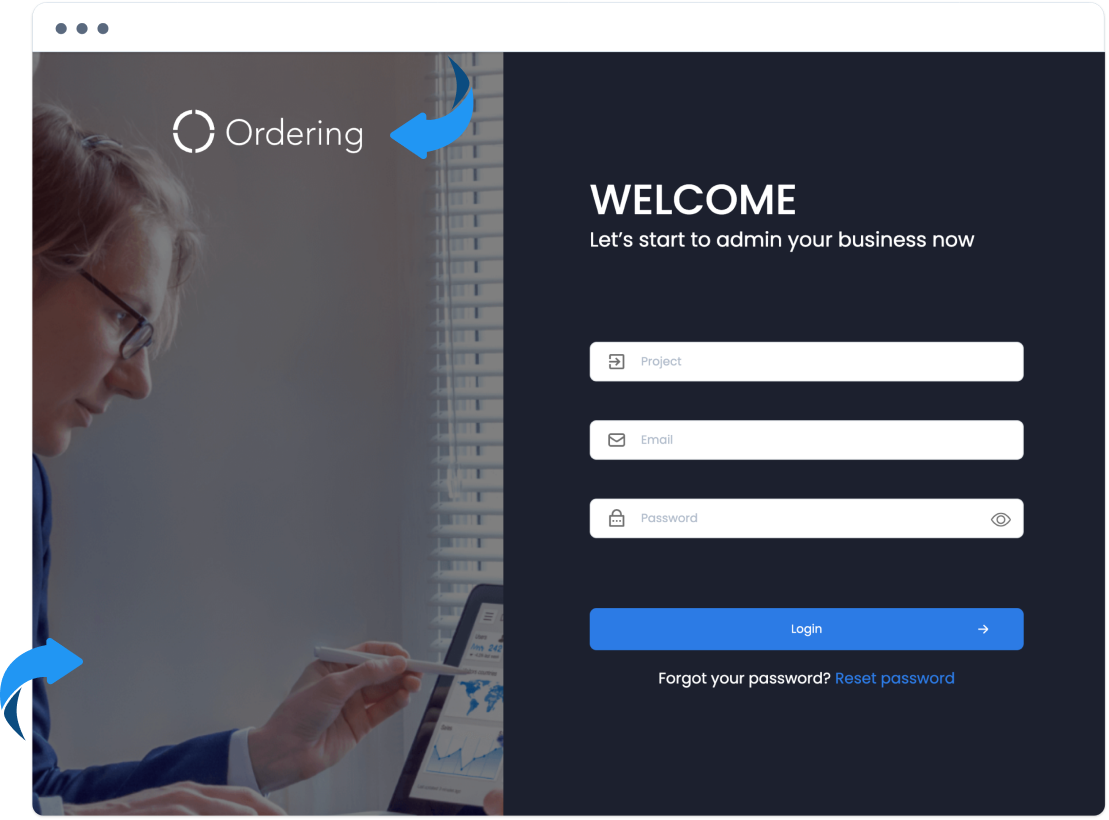 Give more brand awareness to your business.

As Always, Happy Ordering.
www.ordering.co