Give your customers more ways to know more about their stores by adding social networks to each store.
Learn how it works and how to configure it.
This is configured by store individually; you can repeat links; that's ok if you have a franchise; we recommend you to do that.
First, you have to go inside one Store > Store Details; at the bottom, you'll see the "Social Networks."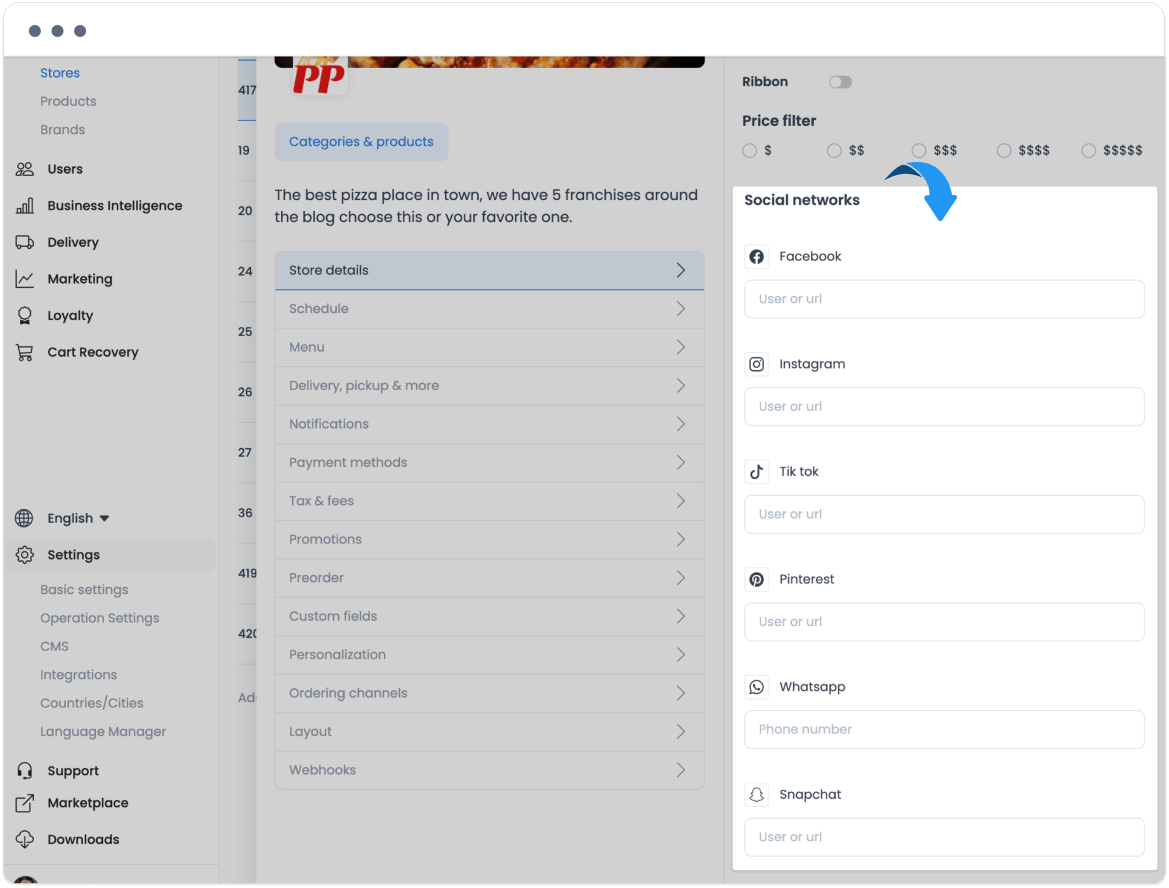 Add the URL of your social networks for example, here, we added "Facebook," and "WhatsApp" Whatsapp will open a chat, and Facebook will redirect to your website.

If there's nothing added, the social network icon will not show.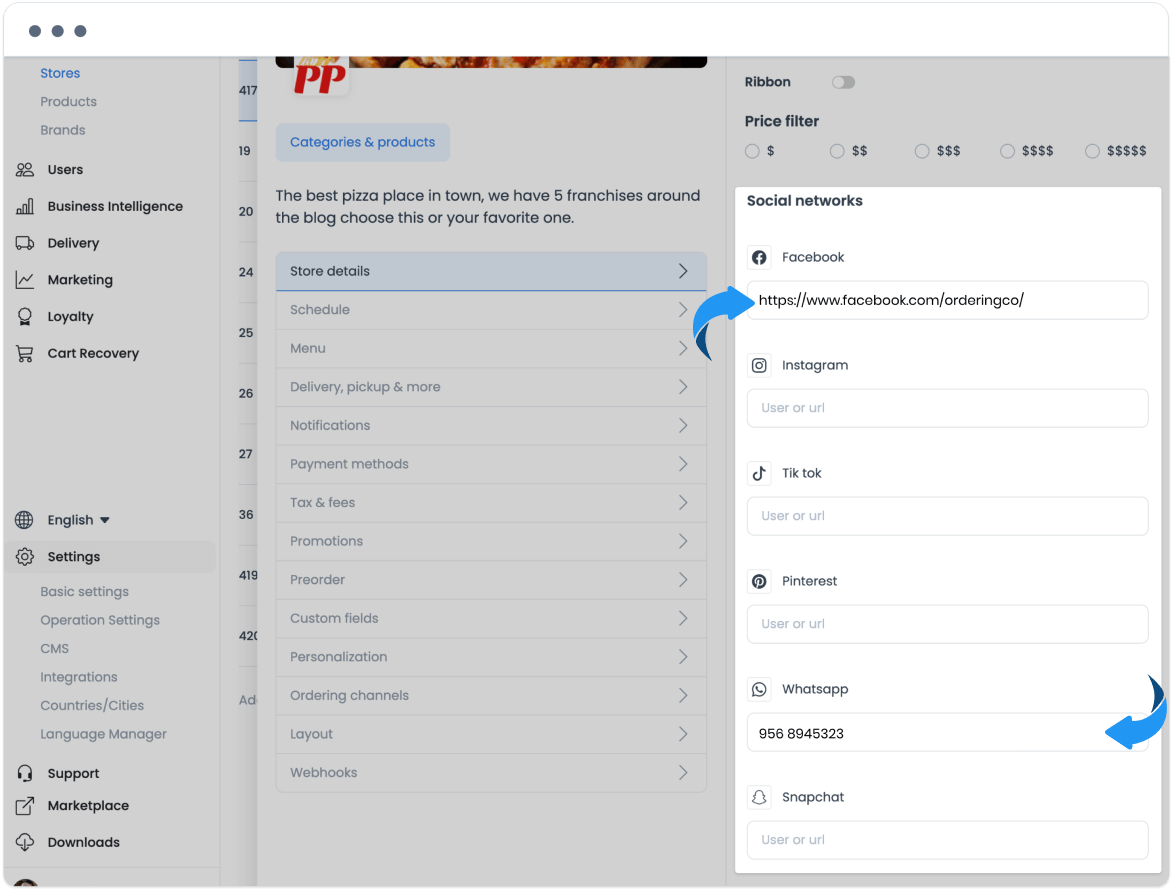 It'll show like this in your front, and it's clickable.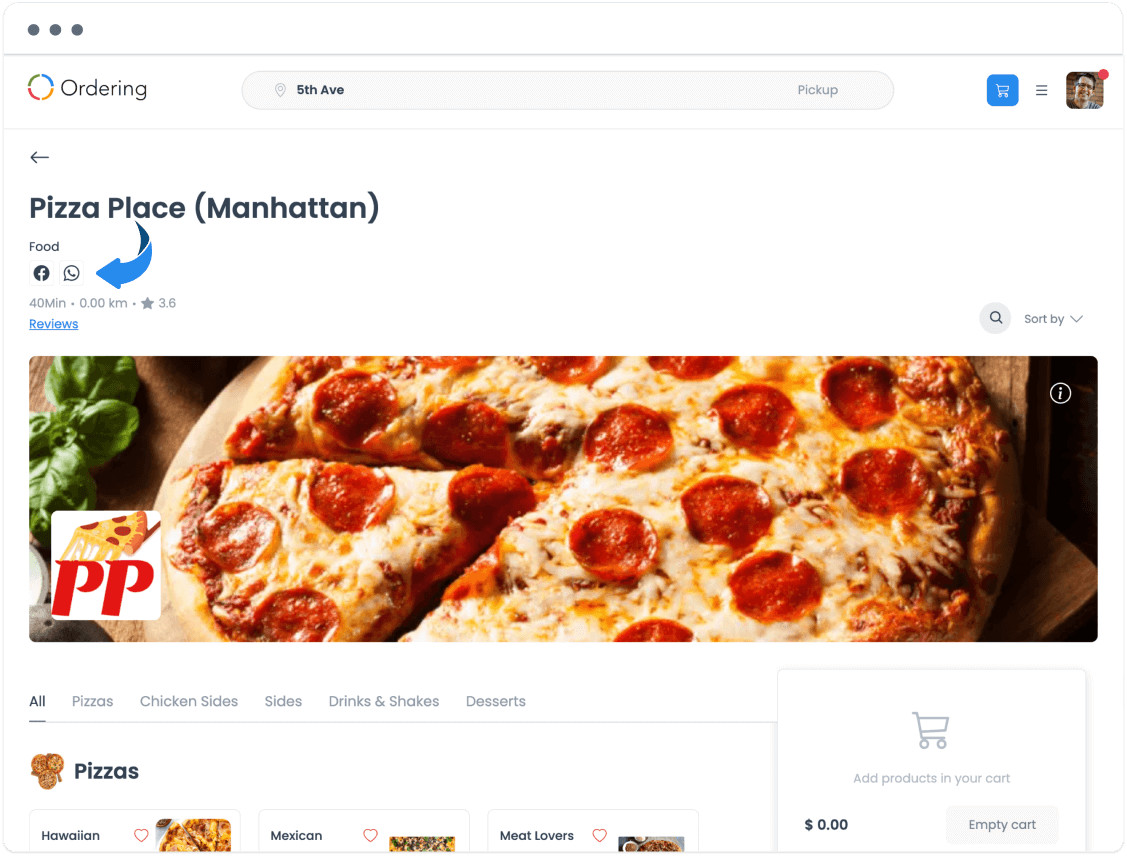 Do not miss this great opportunity to keep customers engaged with your social networks.

As Always, Happy Ordering.
www.ordering.co