This feature helps your customers come back and finish the orders; we believe that sometimes tastes can be reminded to leads and customers.
Learn how it works and how to configure it.
1st you have to get this activated; if you don't have it activated yet, just ask your sales account manager, and get this added to your business.
2nd Go in your dashboard; in your dashboard, you'll find the Cart Recovery menu in the sidebar; this feature is divided into two modules.
Open Carts - In this module, you'll see all the open carts at the moment; an open cart means that a user has selected at least one product in their cart and has not finished the order.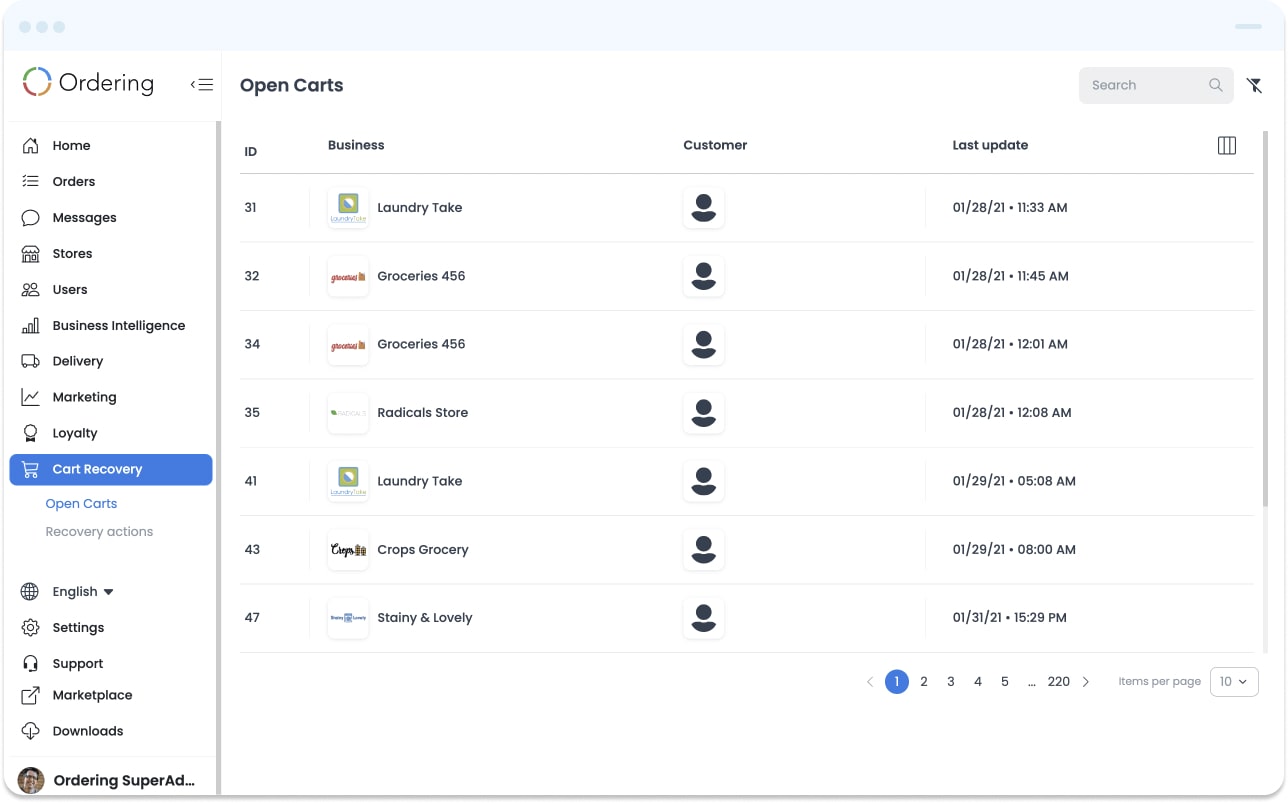 Recovery actions - Here is where you configure how you will notify customers they've left a cart behind, and you want to remind them and hopefully finish their order.
Once clicked, you'll see all the recovery actions already set; in this quick view, you can disable or enable them, and if you click on any of those, you can edit.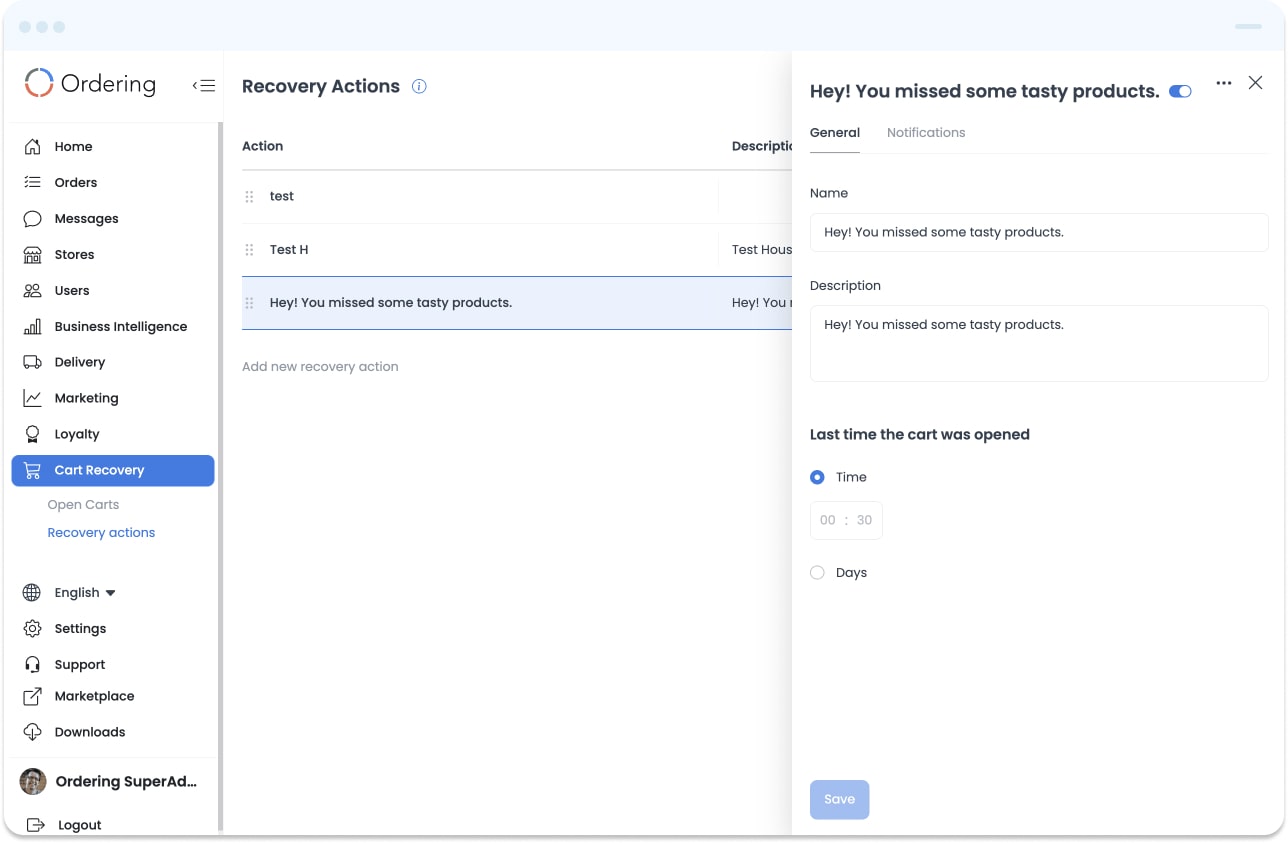 In the General settings, you'll name this recovery action, add a description, and set a time, for when this gets triggered for example; Time = 01:00, which means that the push notification will get triggered after one minute after at least one product was added to the cart by a user.
It works the same if you select days time-wise.
Now Notifications.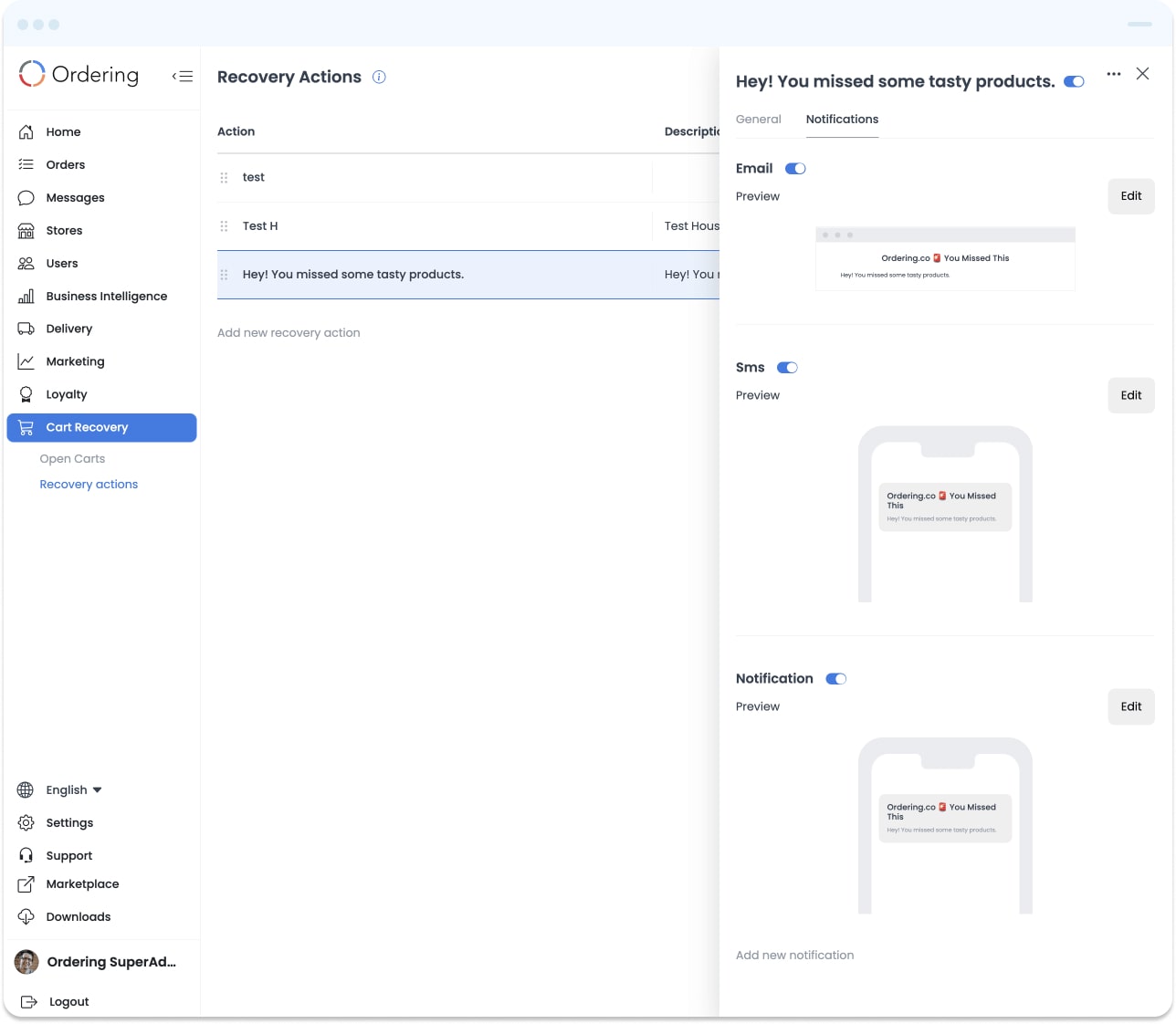 Here is where you'll set how the recovery notifications look; all you have to do is enable and create the notifications, these must be very simple yet informative and captivating texts for the user to return and finish the order.
To create a new cart recovery action, just click on "Add recovery action"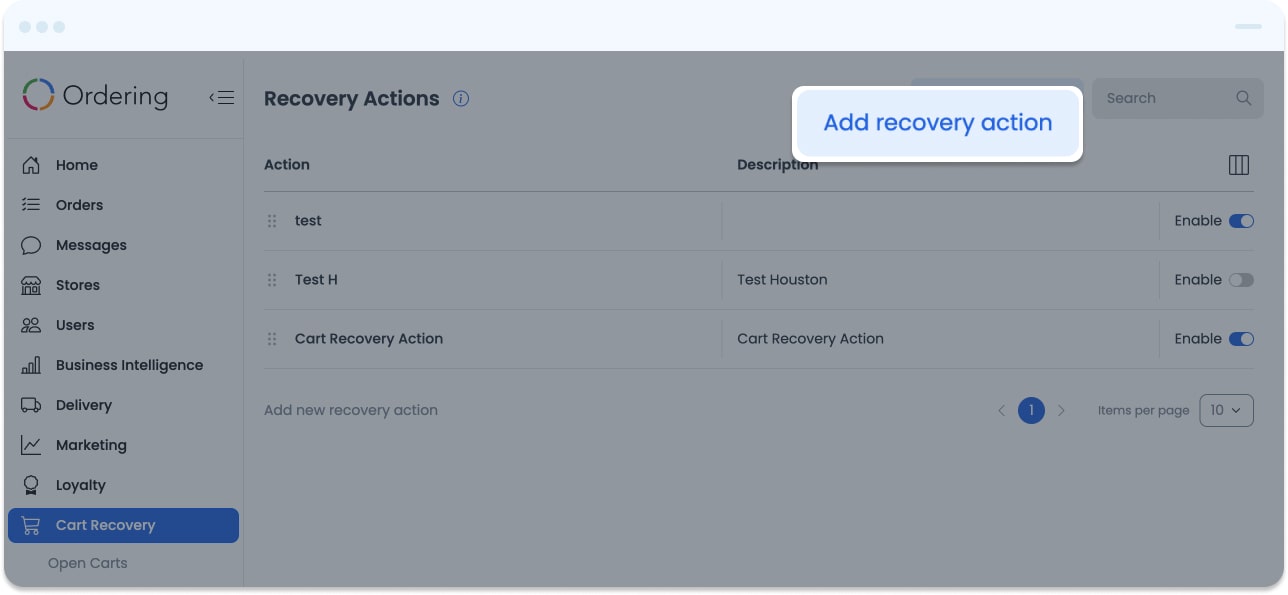 Then Add the notification you want to send, add:
- Title
- Message
- Channel: You can configure SMS, Email & Push Notifications.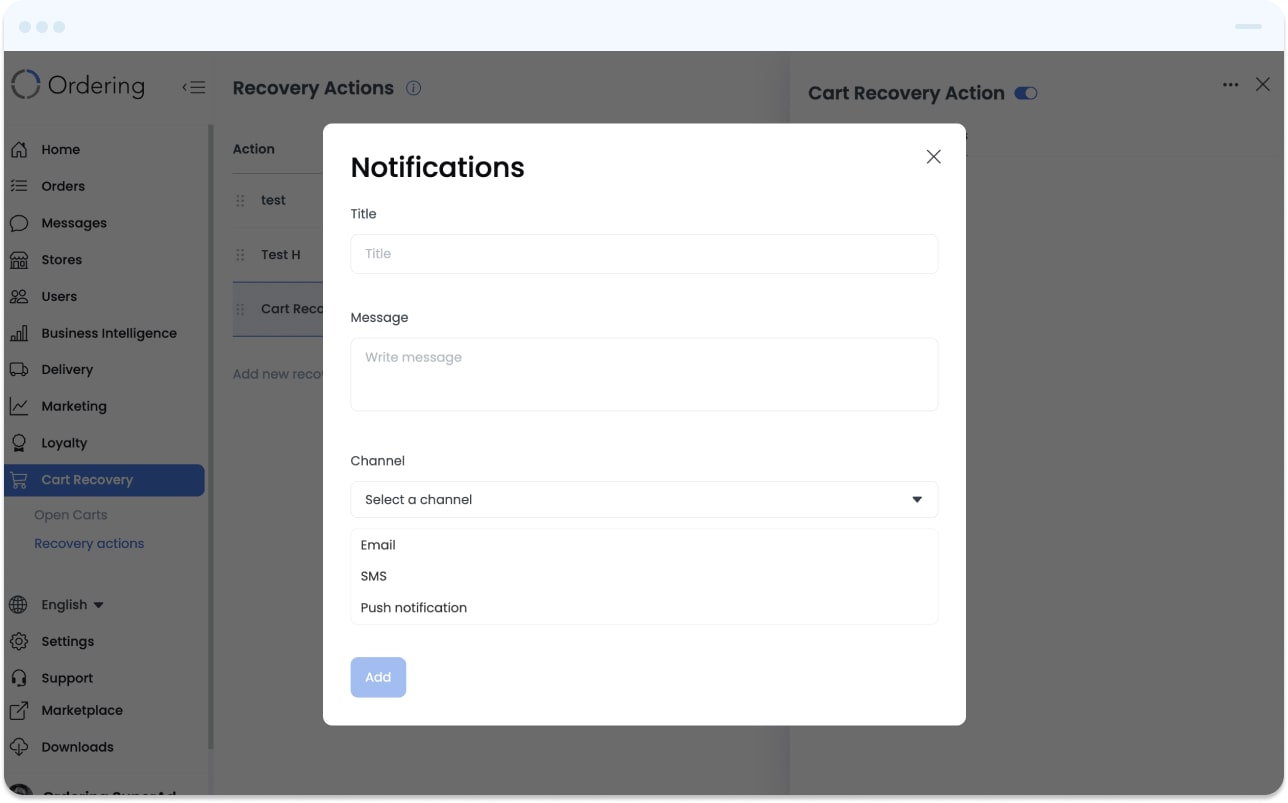 Remember, for these settings to work, you'd already have configured your Twilio, Email & One Signal settings; you can find these in Settings > Operation Settings; these are named Email, Notification, and Twilio Settings; if you don't know how do not hesitate to contact your support or account agent.
Once the customer clicks the push notification, email, or SMS, they'll get redirected to their app or website to continue the order left behind.
Like this: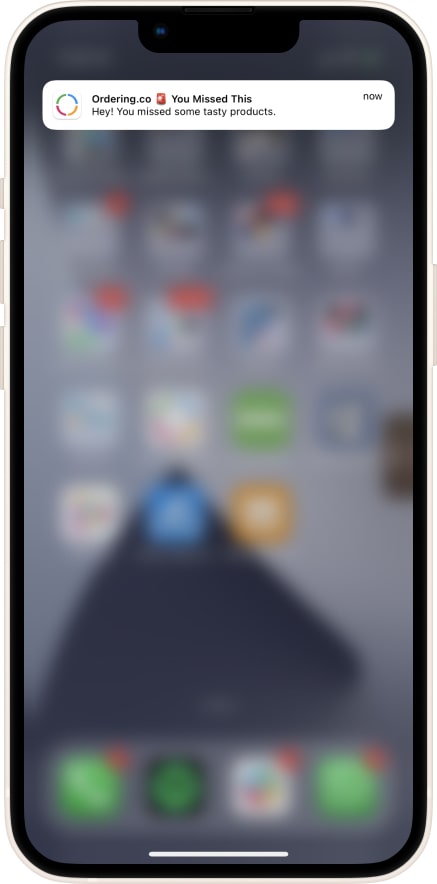 Do not miss this great opportunity to catch all those users that leave your business without ordering; talk with your account agent to get this activated.


As Always, Happy Ordering.
www.ordering.co