Add labels and give your customers an easier way to identify exactly what they are trying to buy, they'll value that a lot.
This is how it looks on your front end.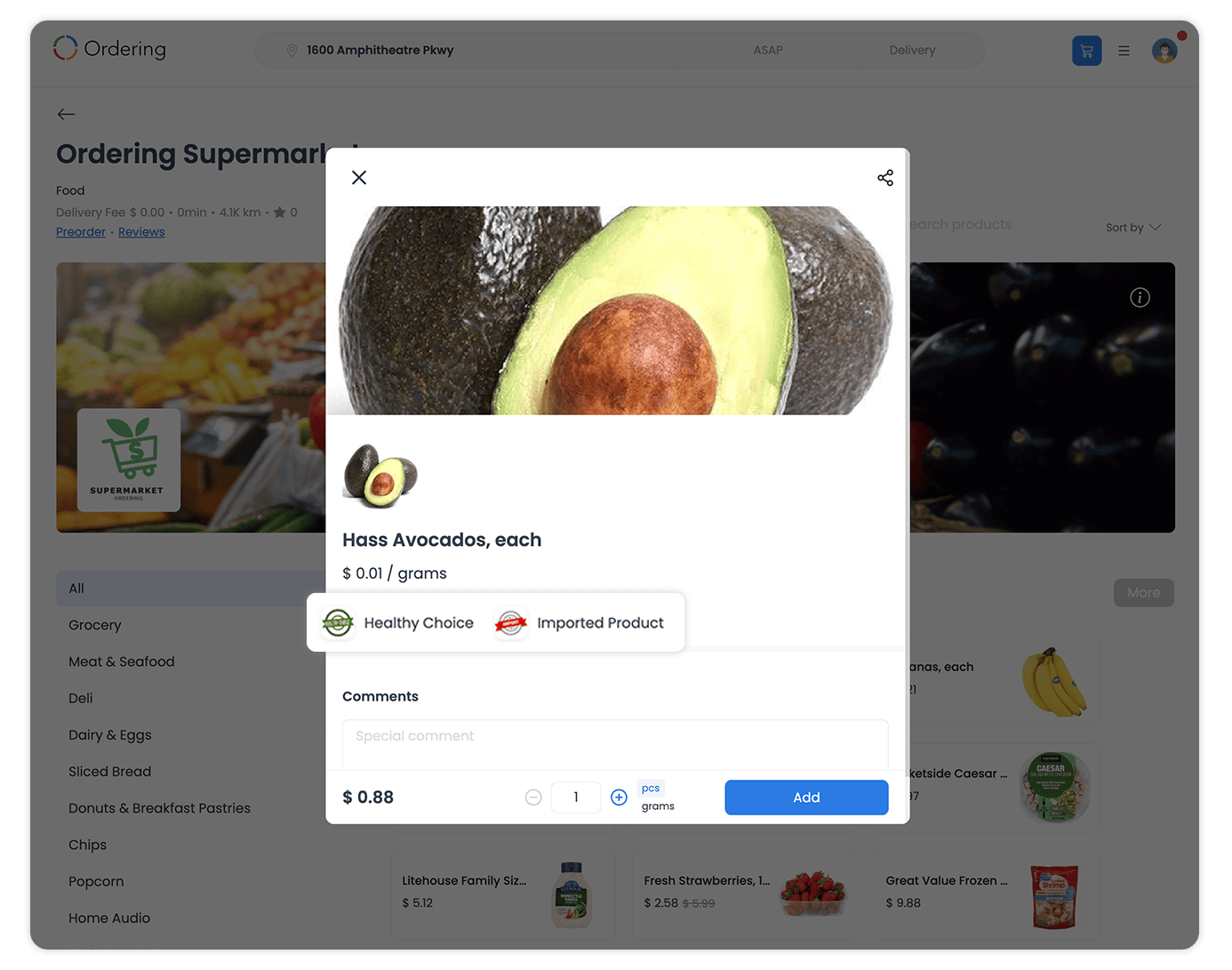 And this is how you'll set it up.
First, you'll have to get inside your Ordering Dashboard, inside a product, and add a label.
Click "Labels", then "Add new label", and put your label image and name, once these are added, you'll be able to go to another product and just activate it.

All the labels added are listed for all of your products.
Just activate them and your customers will see them on your front-end apps.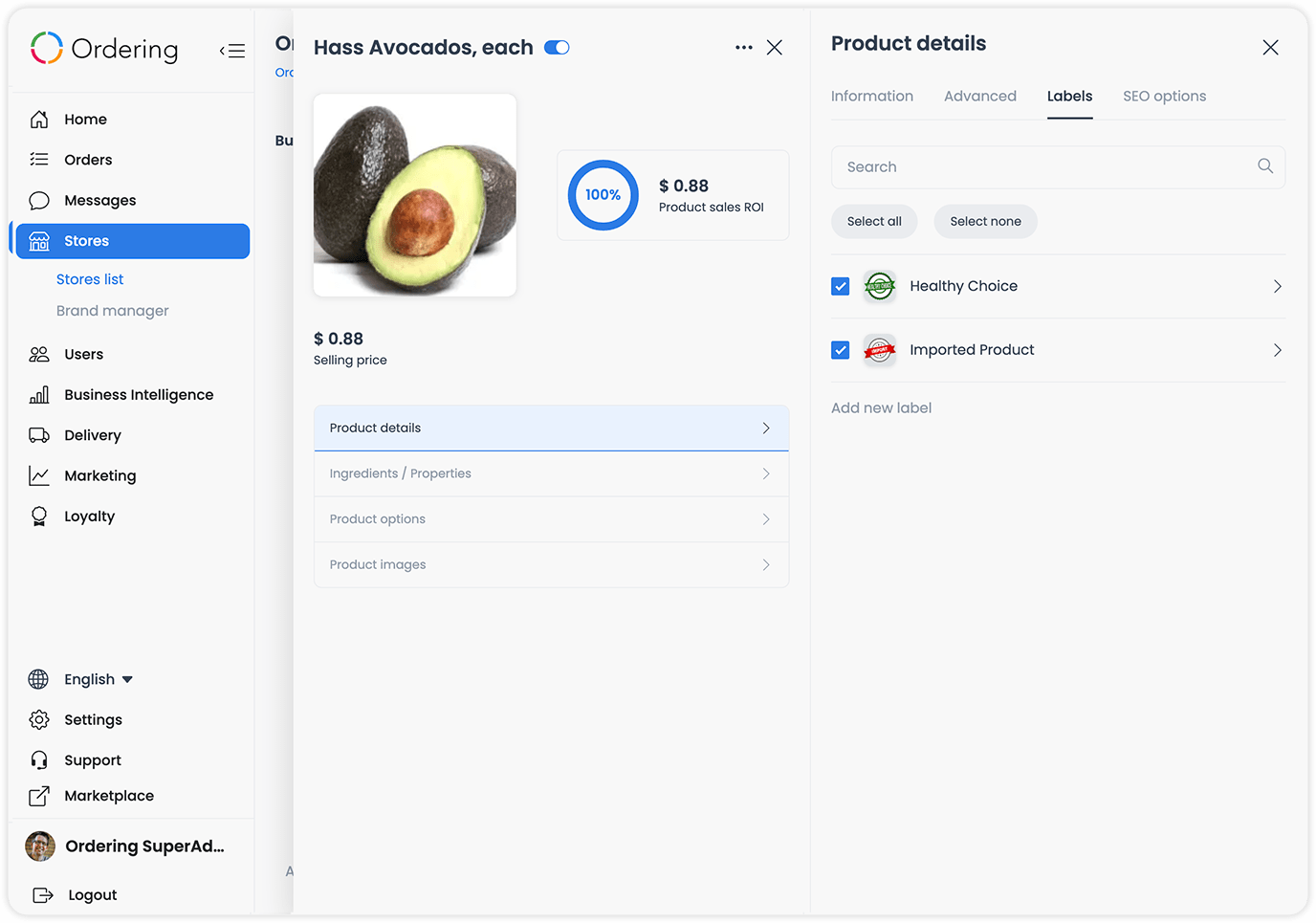 As Always, Happy Ordering.
www.ordering.co