This feature is perfect for groceries
What's this?
With this feature, you'll allow your customers to purchase your products by weight measures, such as pounds, ounces, kilograms, and grams, and compared them to the price of the products.
For example, 1 bag of bananas is 400 grams, if they select 1200 grams, on the price it'll show 3 pcs = 3 bags.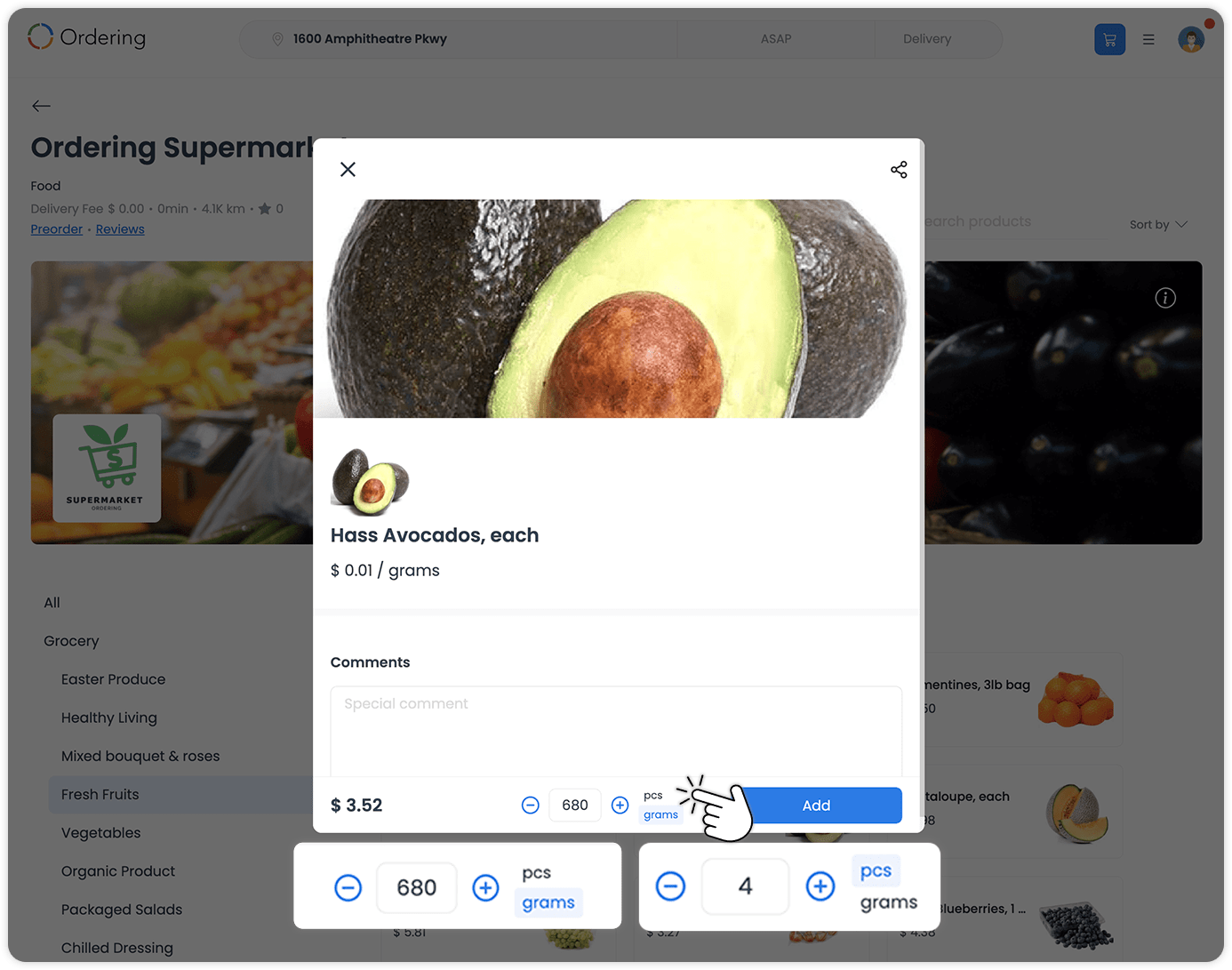 How to set this up
For this, you'll have to go inside your Ordering Dashboard, and inside the product, click Advanced, enable the "Show price by weight" and a Product weight field where you'll be able to write the weight, and the measurement.
Set it up and save it, that's it.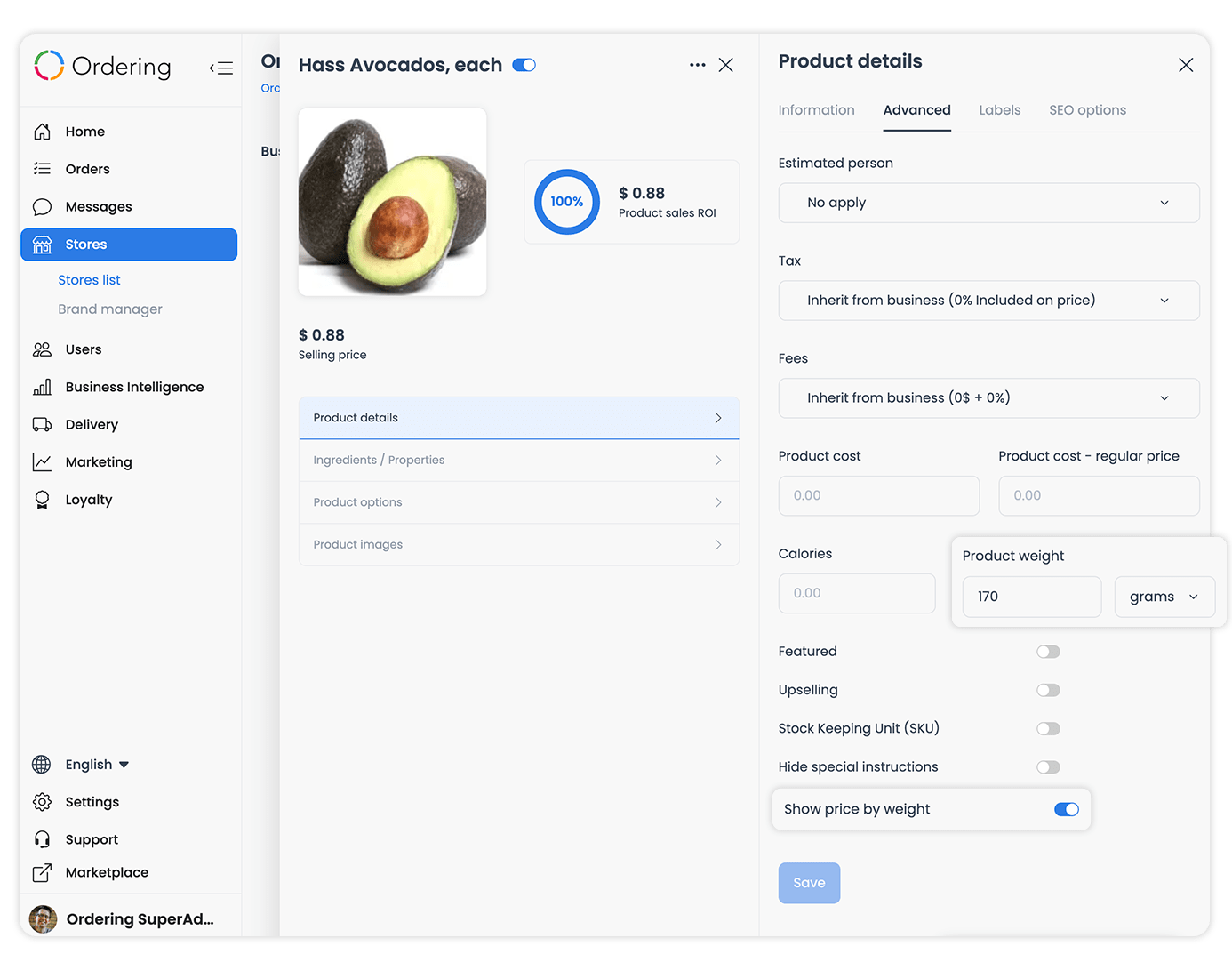 As Always, Happy Ordering.
www.ordering.co