Apple rejected your application because it is not public?

In some countries Apple rejects apps because they are not public, like the driver or business app.

Apple could send you a message like this:



Don't worry if they reject your app, in this guide we will show you how to share your app internally in your company.


Enroll in Apple Business Manager


You must enroll your account in Apple Business Manager:
https://business.apple.com/#enrollment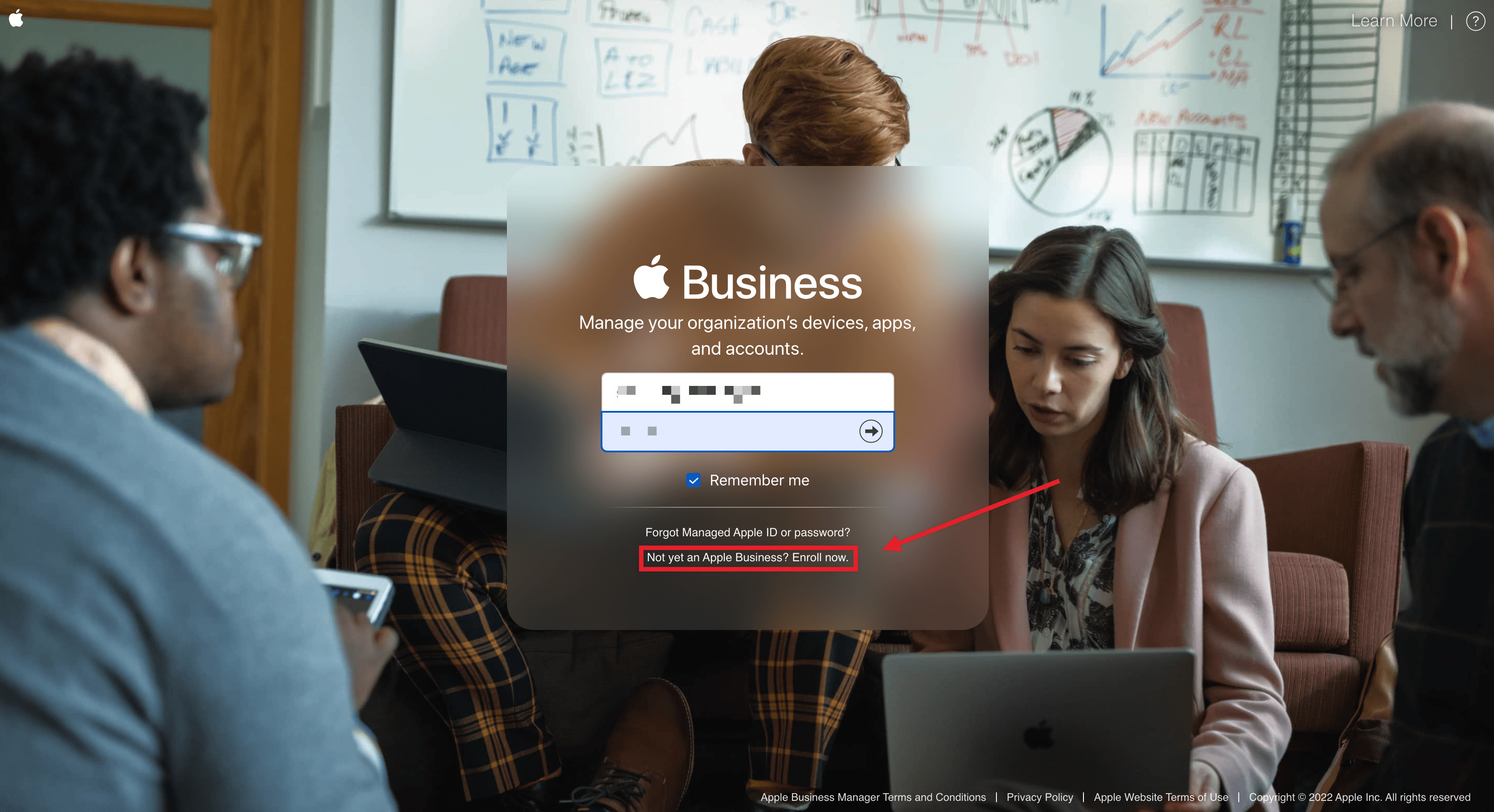 You must fill in the data of your company, if you have any doubts here is the Guides and Apple Support Link if you have any question:


https://support.apple.com/guide/apple-business-manager/enroll-in-apple-business-manager-apd402206497/web
When they accept your Company ✅

Login here:
https://business.apple.com/
Identify your Company name and Organization ID.

You should copy that information from here: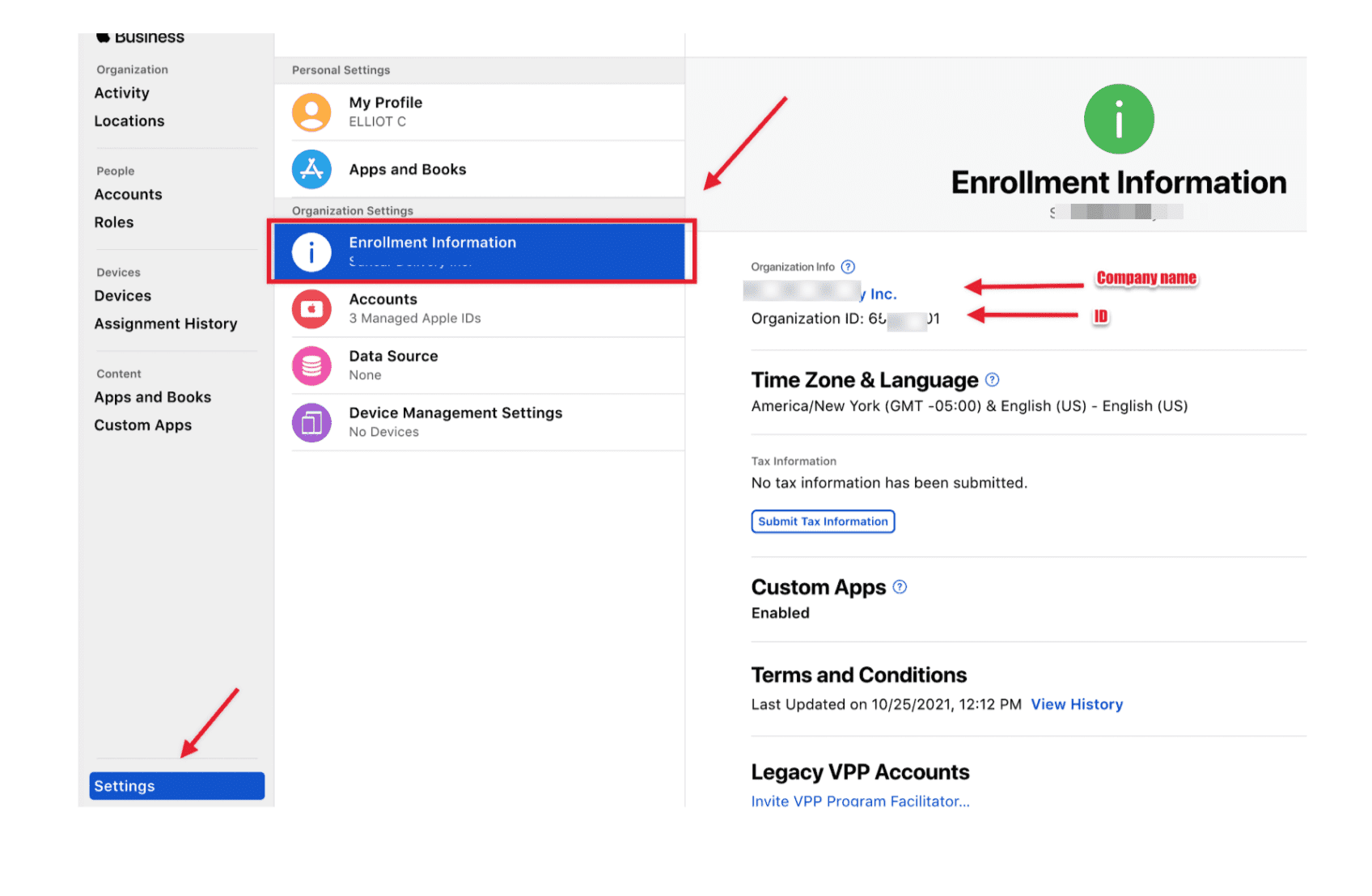 How to configure an app into Apple Business Manager.
Go to the App Store connect: https://appstoreconnect.apple.com/login
Select the app that your want to share with your users click on Privacy and Availability, configure the app as Private, paste the Company name and the Organization ID.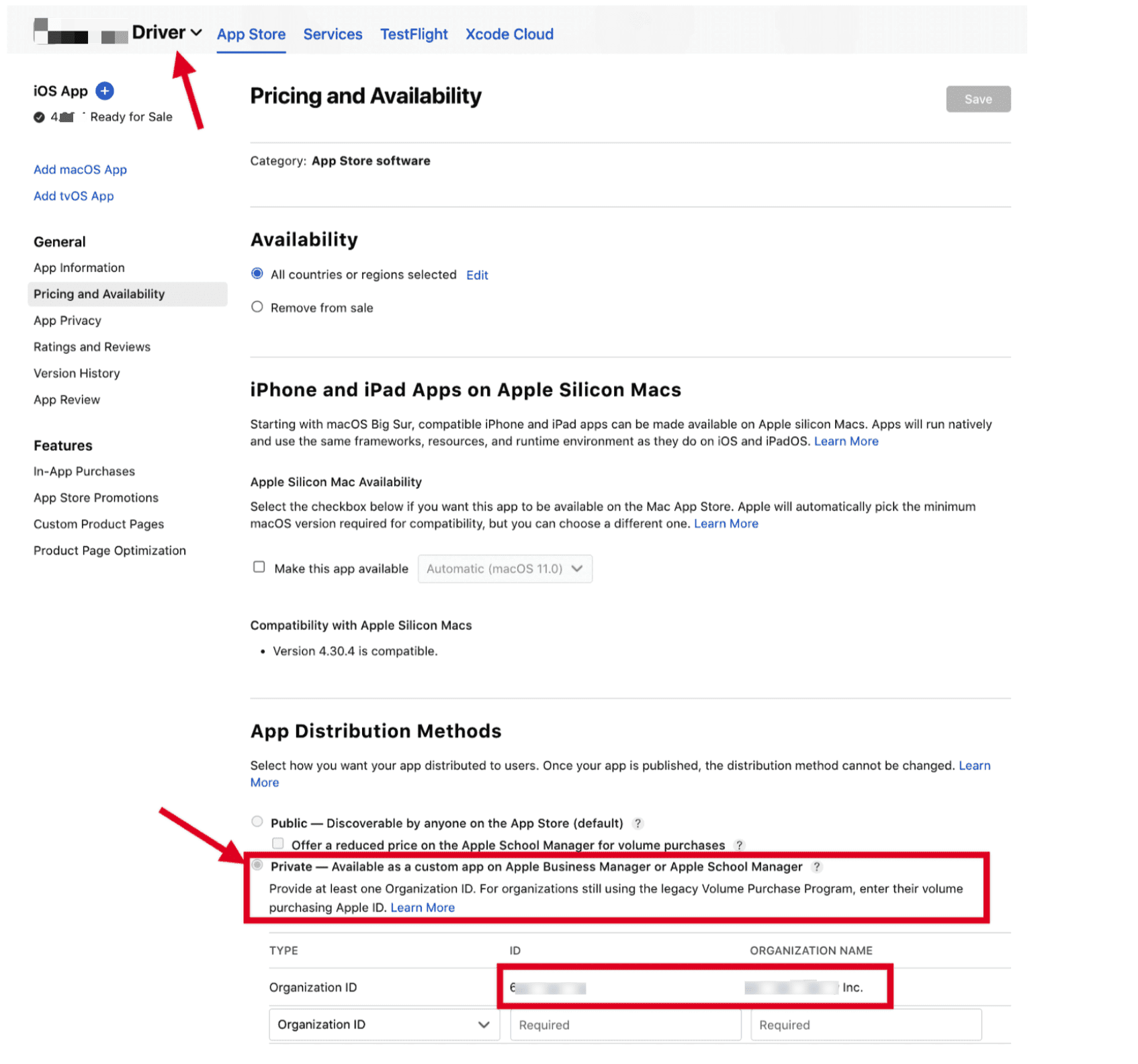 Now the app should be able in your Custom App inside the Apple Business Manager:


How to share the app to your users.
Click on the New Custom App, you must create Redemption Codes to share it for your users.

For example, if you have 2 drivers and you want to give them access to your app, you must enter the required number of drivers.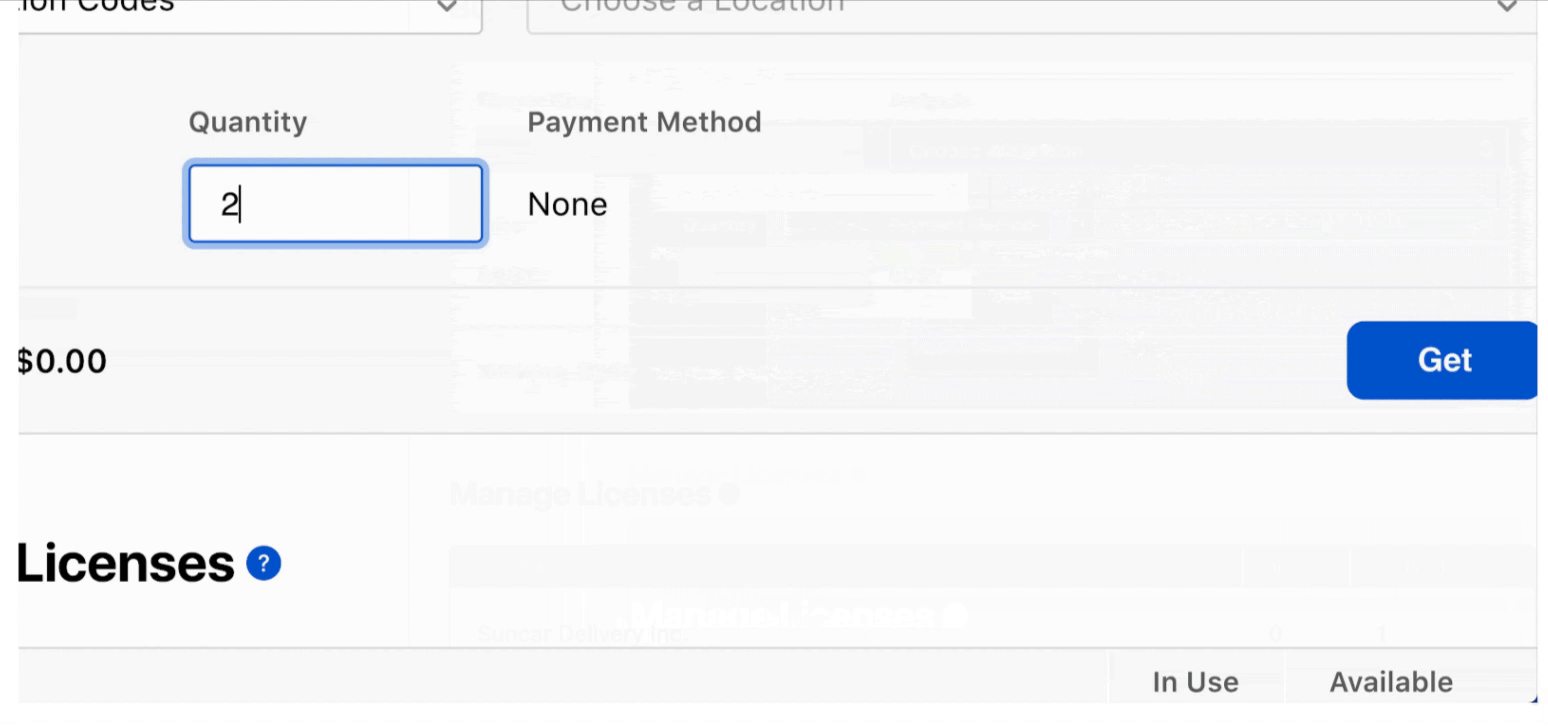 Licenses created:
Click on Download and open the XLS file in Excel of Sheets from Google: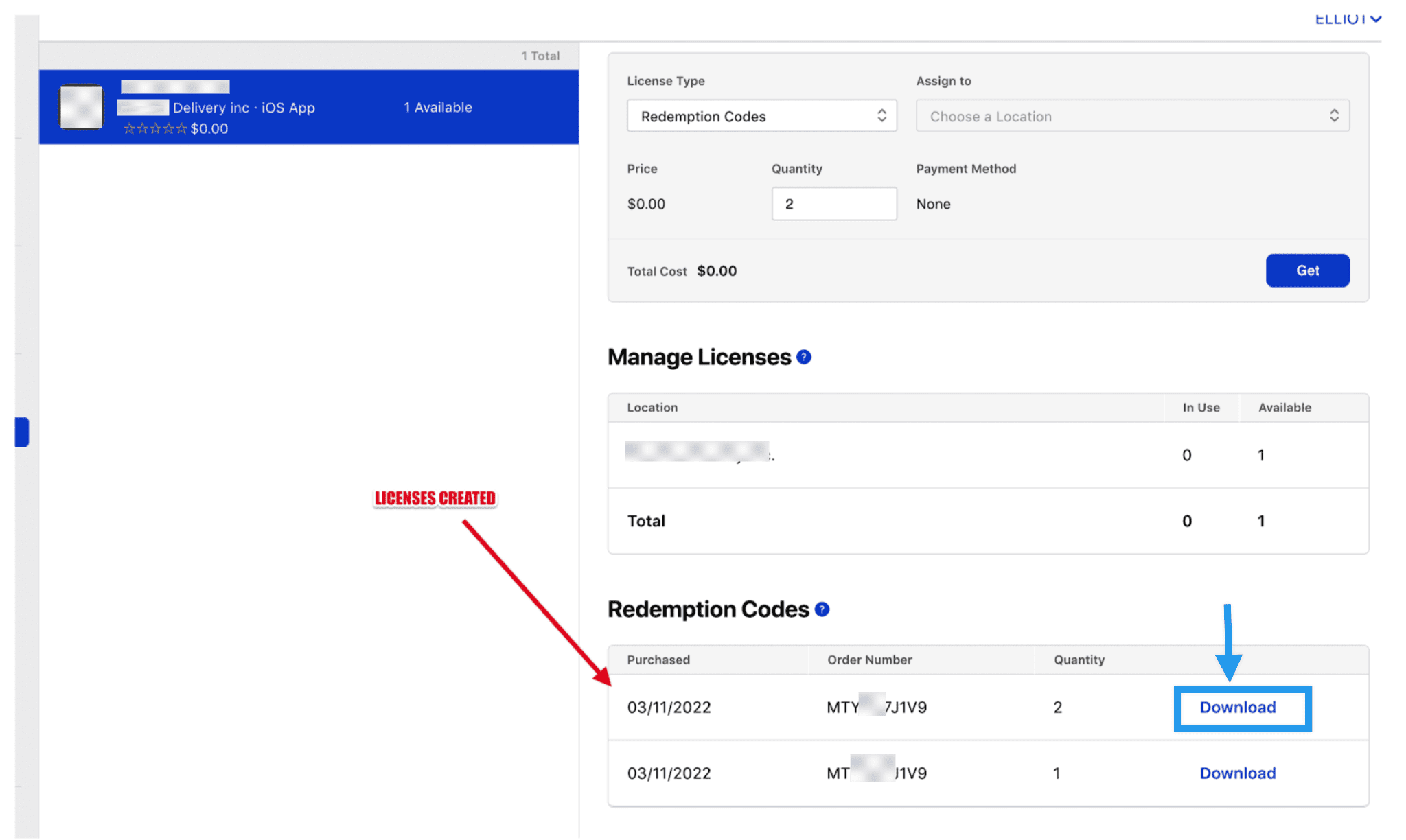 Inside this file you will find the links to share,
This can only be used once per user


How to install the App.
You should share the Codes Redemption Links to your users (This can only be used once per user)

In this video we show you how to install the app on your iPhone, iPad, once you share the URL you must open your browser, paste the url and accept the download.
Notes:
If your company is based in the USA, so your drivers should have their Account in their iPhones in the USA.



If you need anything else from your Ordering Team, just let us know
Have a Happy Ordering