Operation Settings: Order Type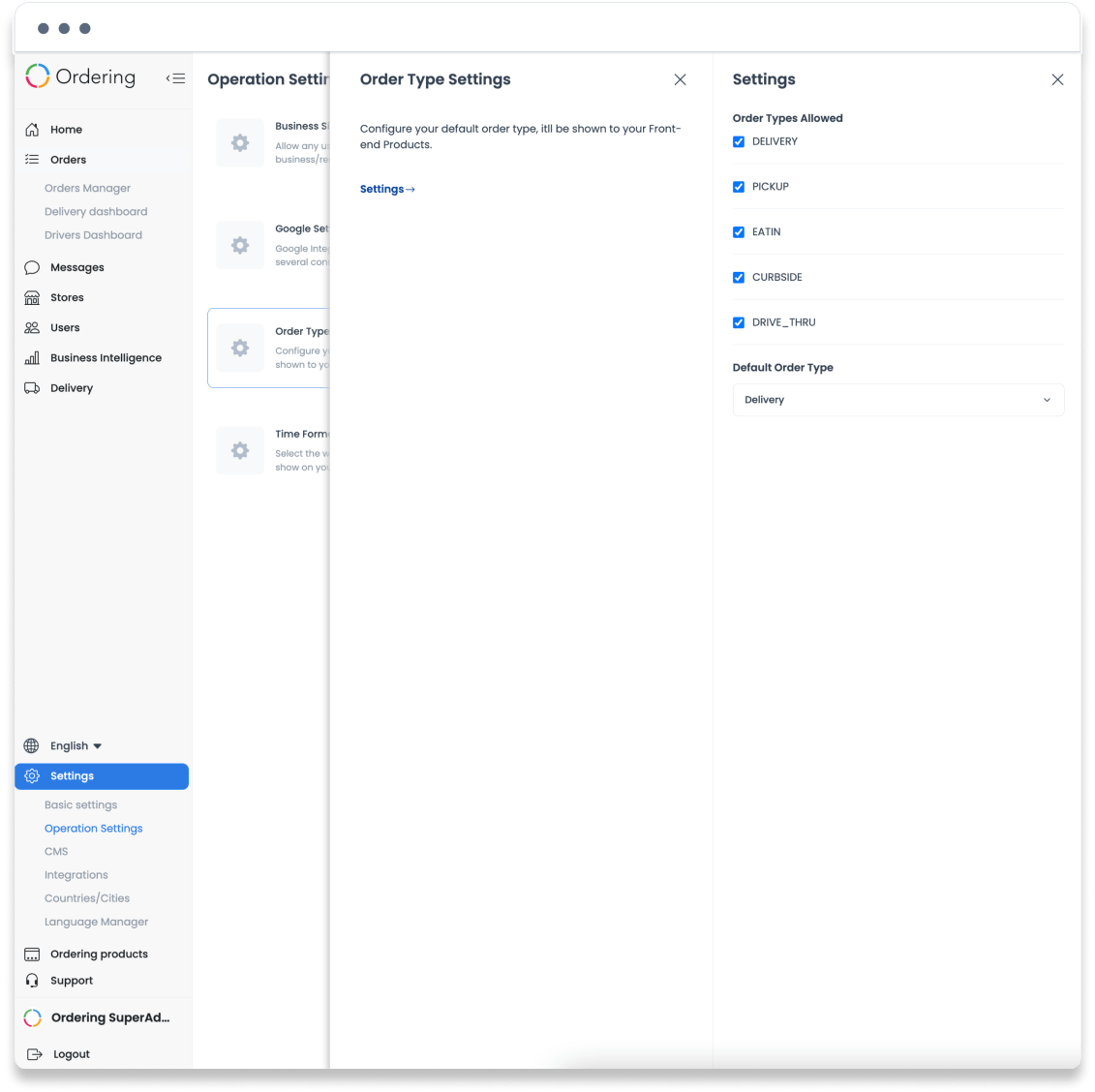 These are the services you offer on your marketplace:

These are:
- Delivery.
- Pickup.
- Eat-in.
- Curbside.
- Drive-thru.

These are the order types you currently have in your platform, and of course, set a default order type for your customers to order easily.

As Always, Happy Ordering.
www.ordering.co