Greater security for your platform.
In the Ordering platform, we have the reCAPTCHA configuration; reCAPTCHA is a system designed to differentiate between humans and computers, used so that bots cannot maliciously fill out forms on behalf of a human.
To configure it, you must go to your Dashboard>Operation Settings> reCAPTCHA Settings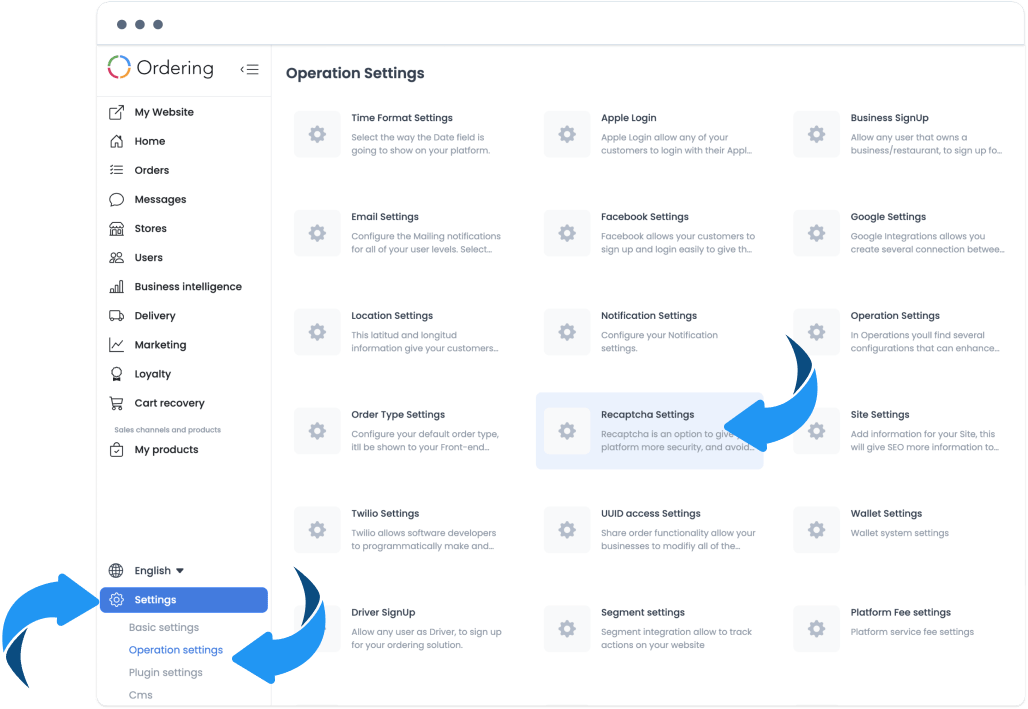 In this slide, several options will appear where you can add the reCAPTCHA configuration on your platform; in this case, we will look for where it says "reCAPTCHA Sign up," and we will only choose the "YES" option and save the changes.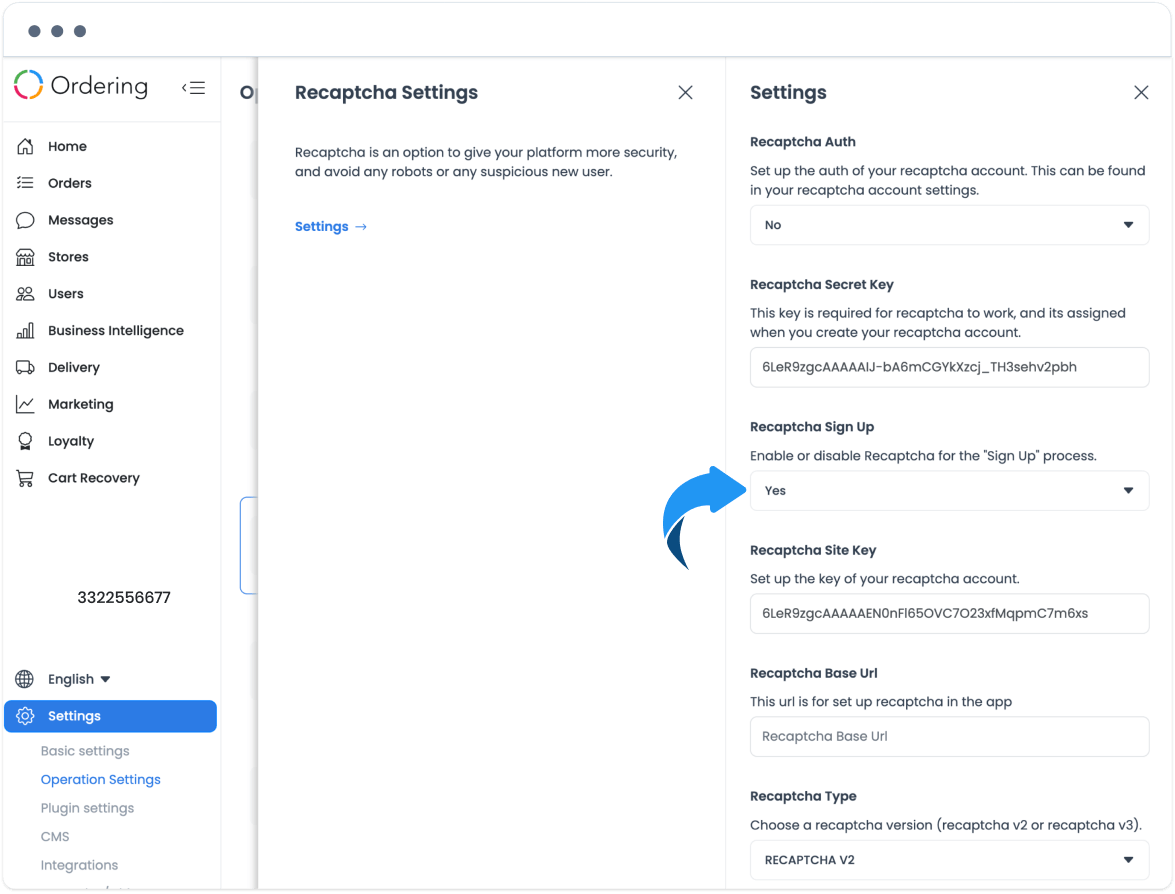 Now we go to your platform, and you are going to click on "Sign up" (upper part of the right side of your screen), fill in the information requested, and when you click on the "Signup" button, it will appear in the reCAPTCHA box, click on the box that says "I'm not a robot."
After clicking on "I'm not a robot," another memory will appear with some indications, follow them, and that's it.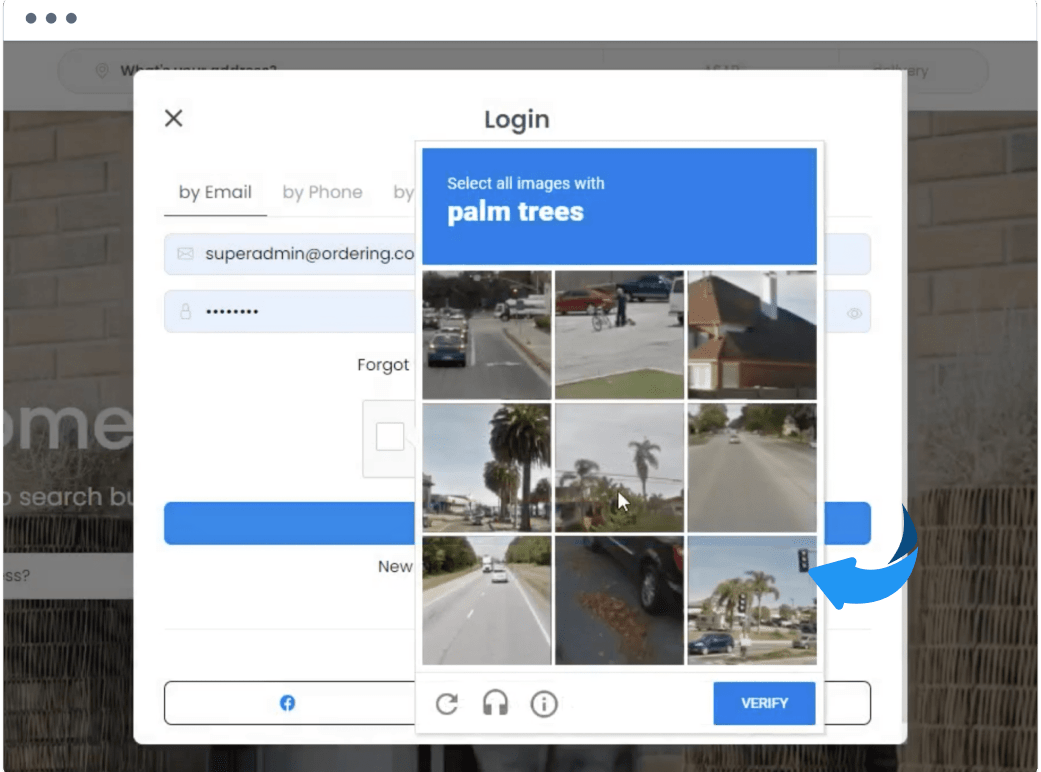 It's that simple, and you can have more security on your platform to avoid fake users.

As Always, Happy Ordering.
www.ordering.co