Basic Settings:
 Checkout Fields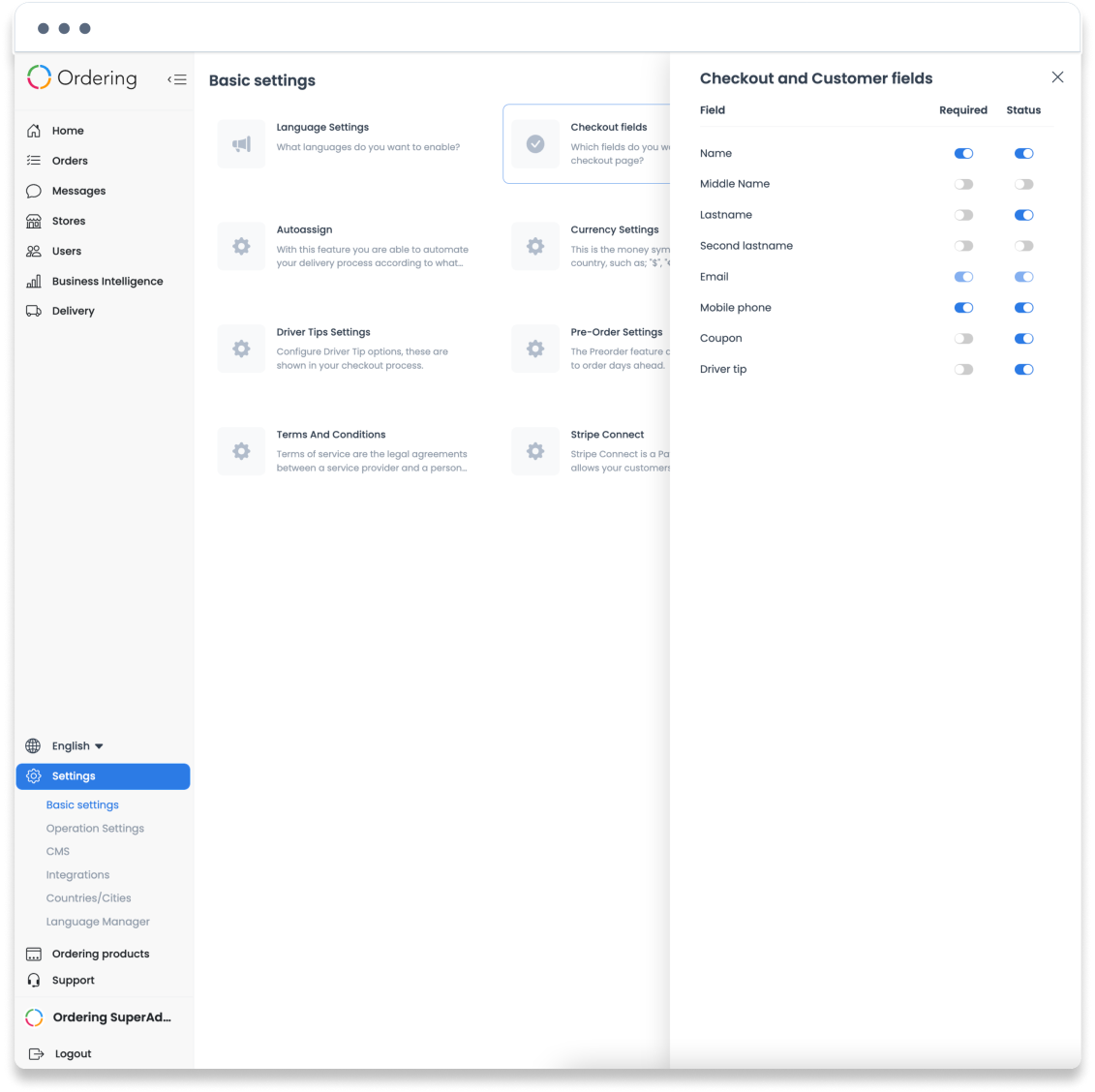 These fields will show at checkout for your customers.

If you turn on the required, it'll show on checkout and be filled to complete the order.

If the status is on, it will show on checkout; it'll be optional to be filled.

These are the checkout fields:
- Name.
- Middle Name.
- Last Name.
- Second Last Name.
- Email.
- Mobile Phone.
- Coupon Driver Tip.

As Always, Happy Ordering.
www.ordering.co