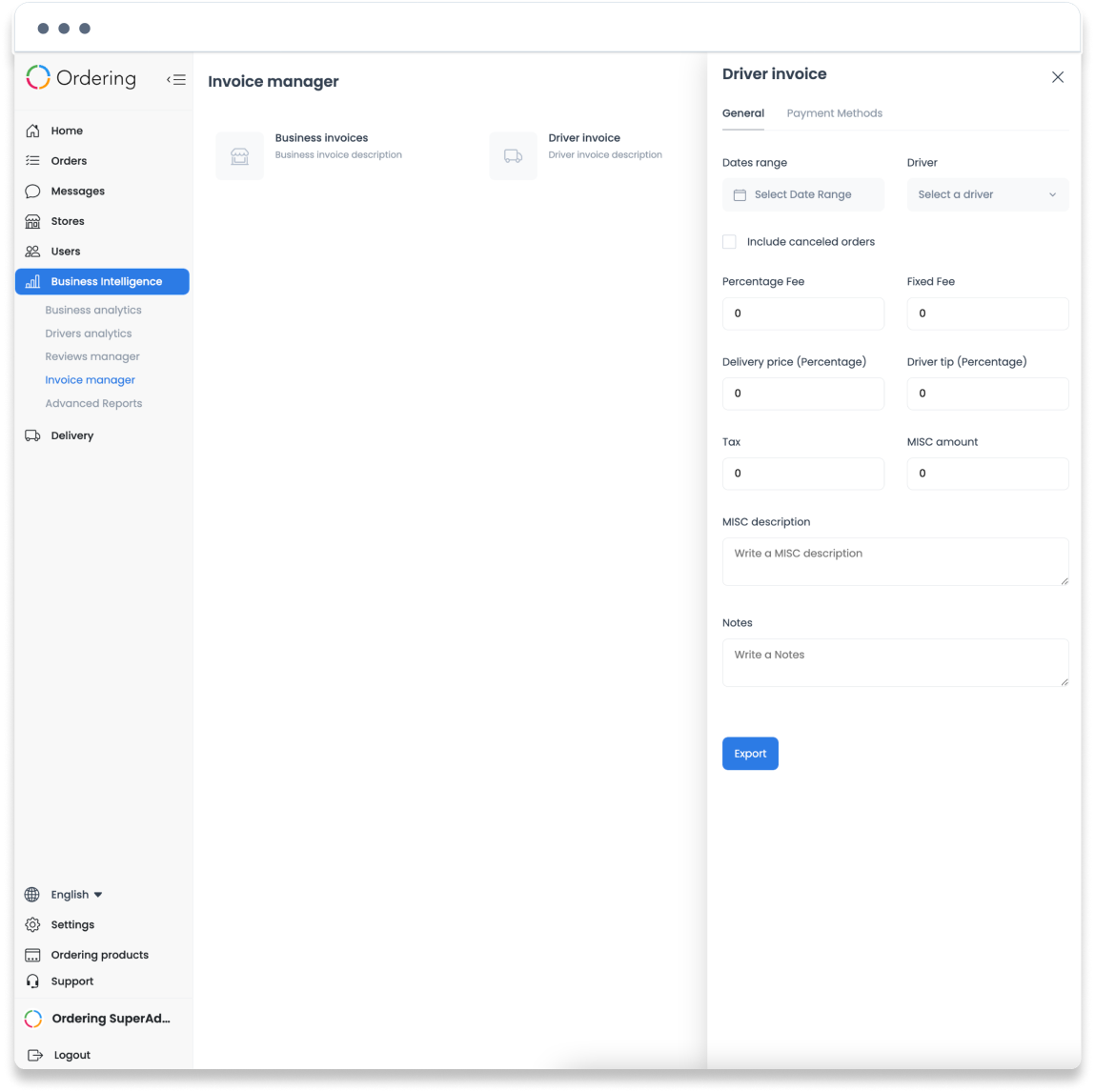 To create invoices, all you have to do is fill the fields of the invoice, and once you are ready click export.

The fields are:
Select type invoice:
- Charge the business a commission and fees.
- Payout the business.
Select Date Range.
Business Name.
Percentage fee.
Fixed Fee.
Tax.
MISC Amount.
MISC Description.
Notes.
Driver: Payment Methods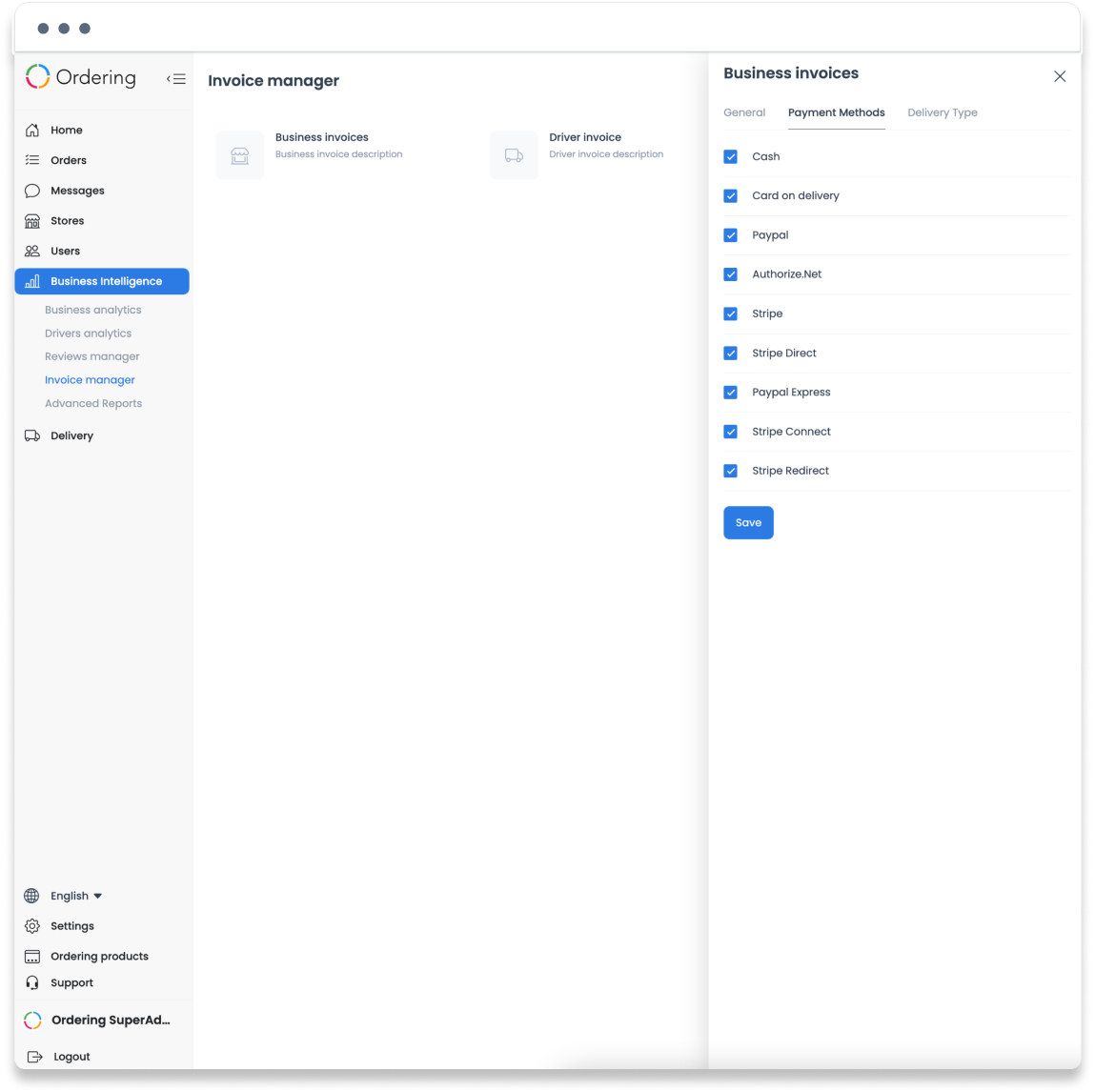 Also, if you'd like to create different invoices according to how the order was placed, check the ones you want to check out, and save them.

As Always, Happy Ordering.
www.ordering.co