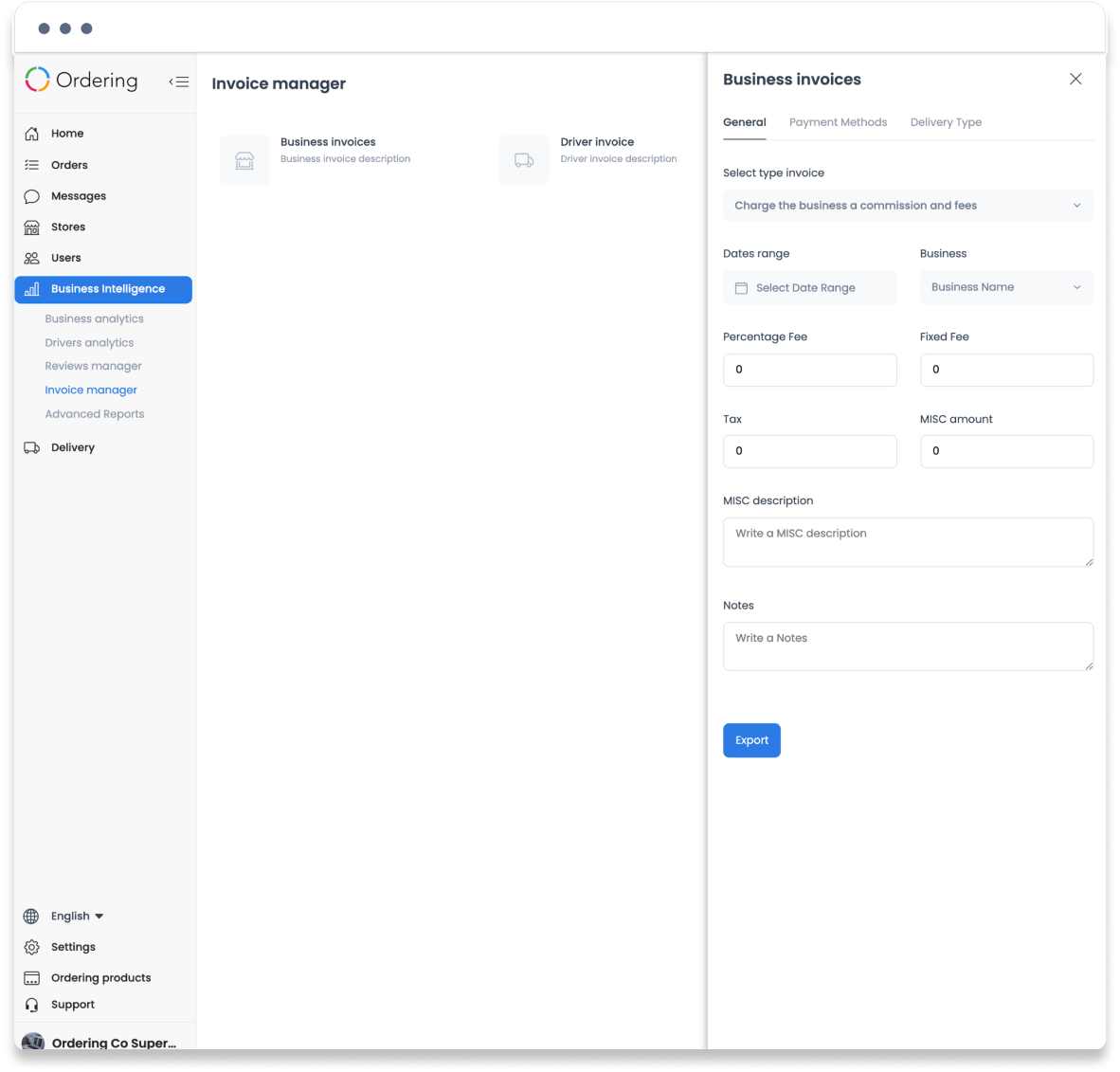 To create invoices, all you have to do is fill the fields of the invoice, and once you are ready click export.

The fields are:
Select type invoice:
- Charge the business a commission and fees.
- Payout the business.
Select Date Range.
Business Name.
Percentage fee.
Fixed Fee.
Tax.
MISC Amount.
MISC Description.
Notes.
Business: Payment Methods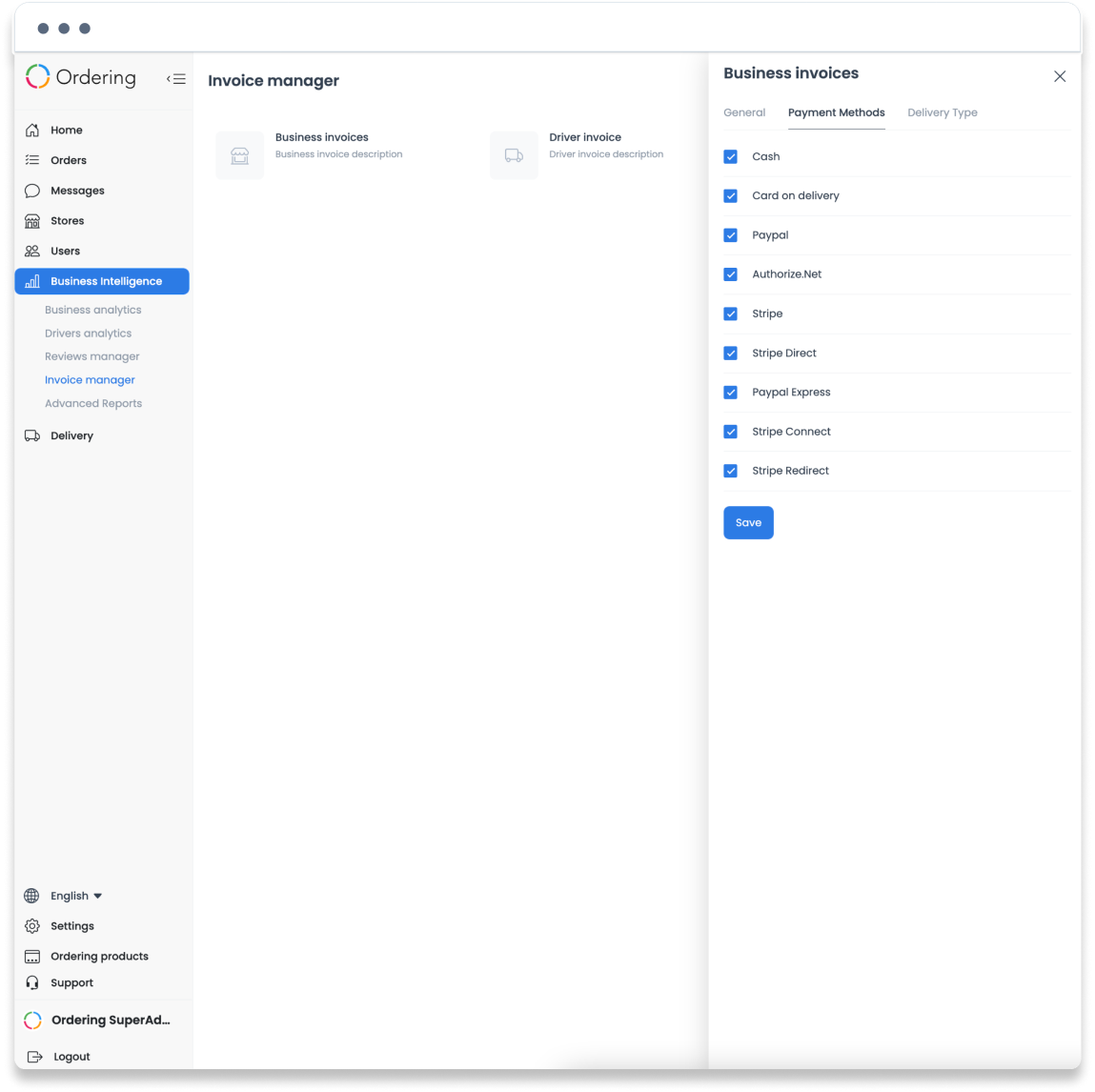 Also, if you'd like to create different invoices according to how the order was placed, check the ones you want to check out, and save them.
Business: Delivery Type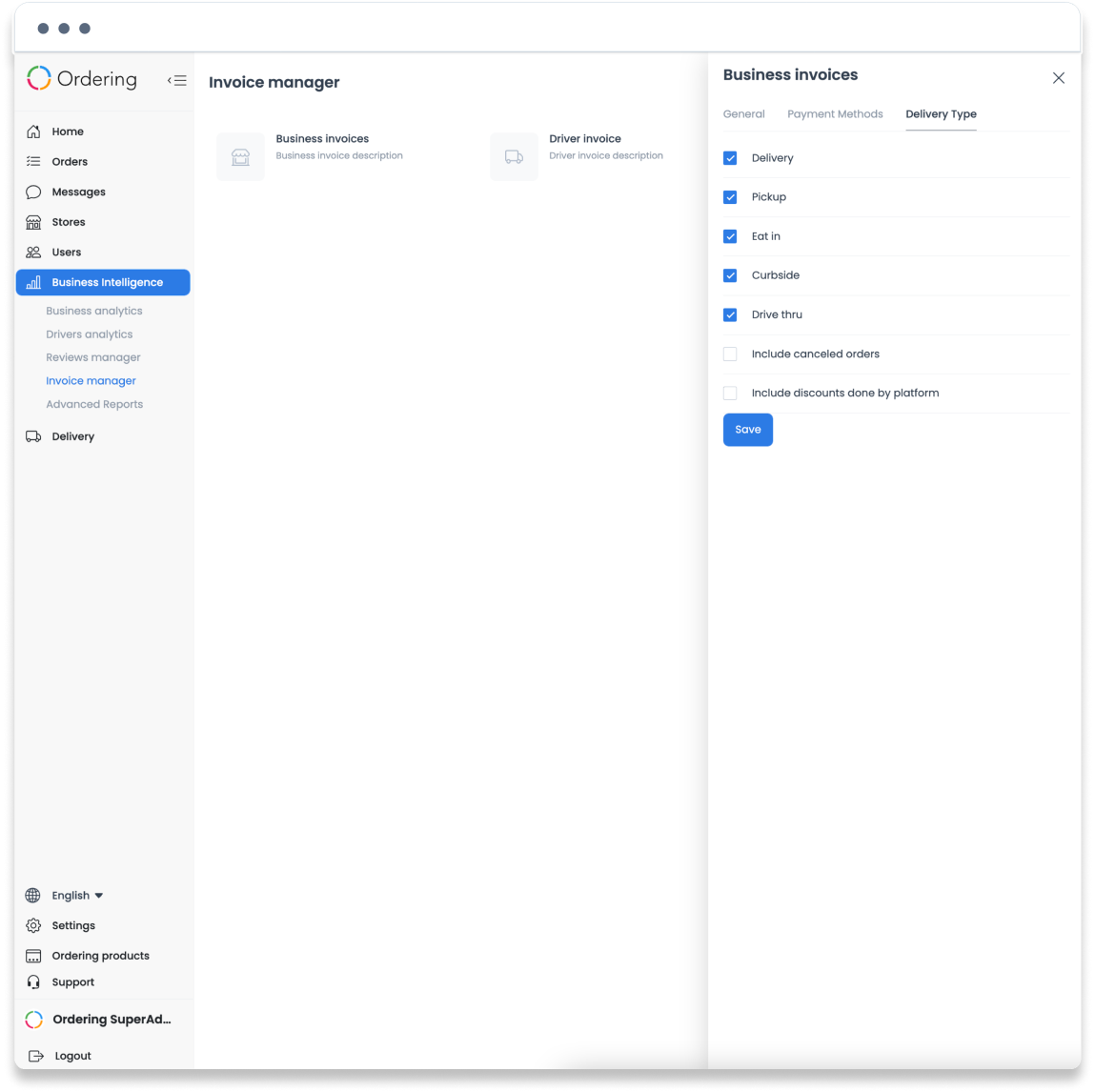 Also, get invoices according to delivery type

Delivery
Pick up
Eat-in
Curbside
Drive-Thru

And if you'd like to include the canceled orders and the orders with discounts, check the fields, and save.

As Always, Happy Ordering.
www.ordering.co