Here you can add coupons or automatic discounts for your stores; you'll have to add a name, date range, discount type, the offer's value, the minimum purchase for the offer to apply, and the times it can be used.

This is a great way to increase revenue!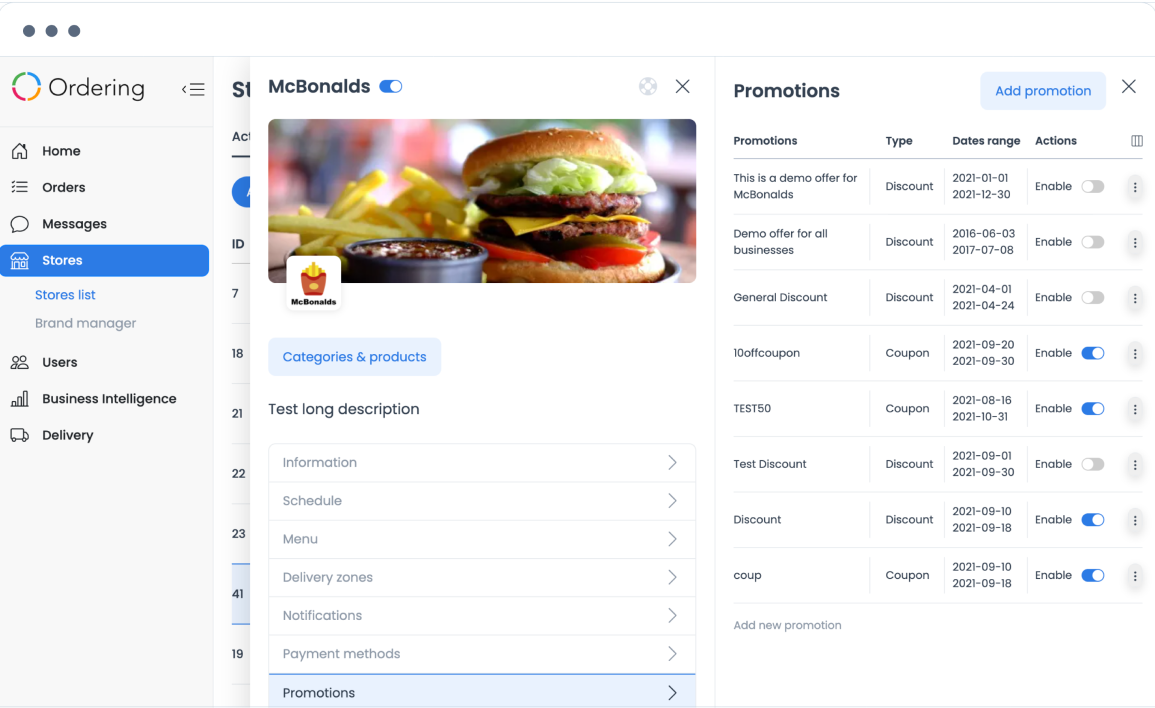 Adding Promotions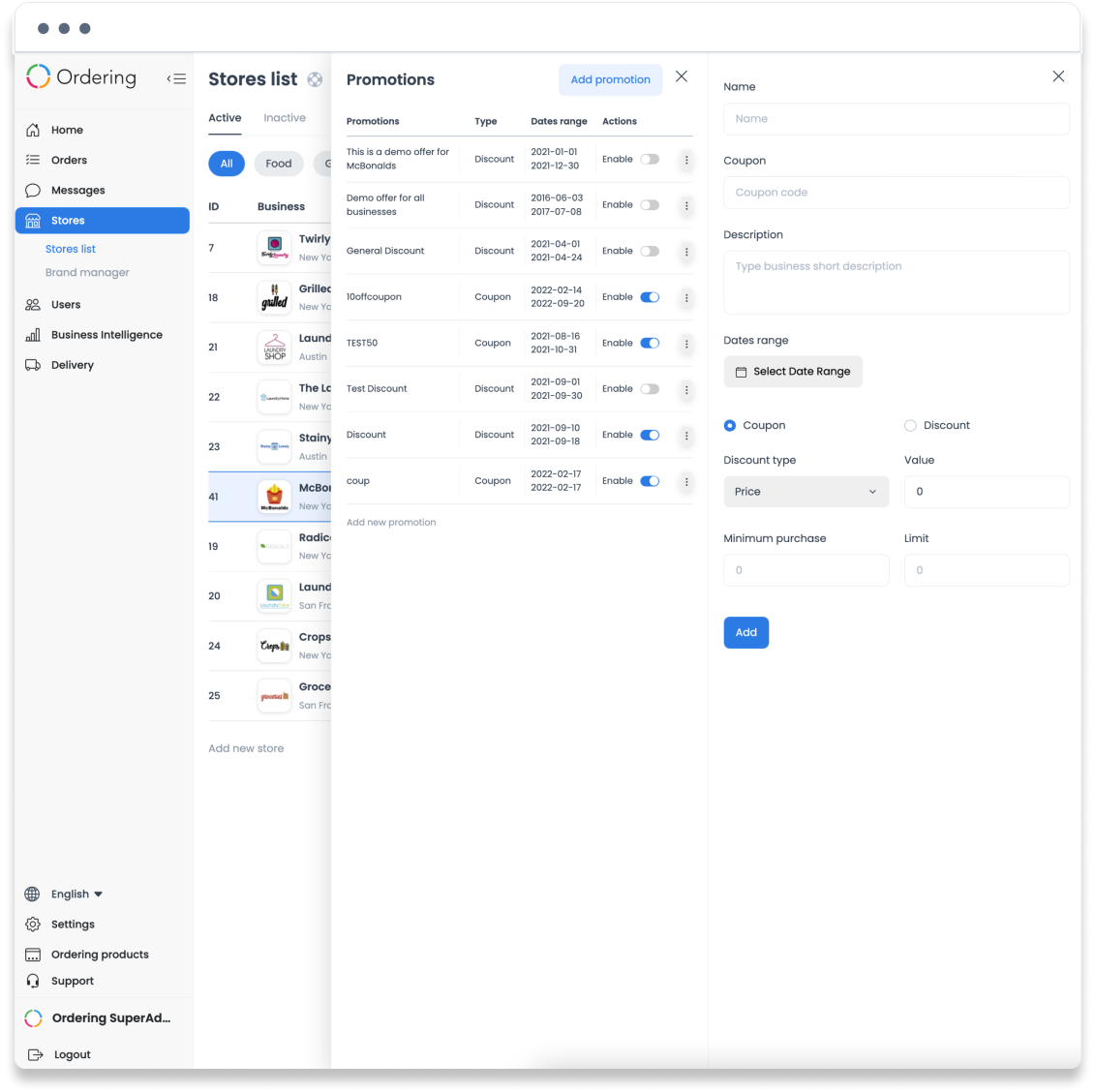 When adding a promotion, you can create discount coupons or automatic discounts; these promotions have a few specifics, which are:

Name.
Coupon code (it is a coupon).
Description.
Date Range.
Promotion Type.
- Coupon, which is the name of your voucher and is applied at checkout by your users.
- Discount, which is an automatic discount that applies on orders made by your customers, is the order applies on the configuration you've set; it 'l apply.
Value of the promotion.
The minimum purchase for this to apply.
And the limit for this discount to be used.
Promotions Custom Fields
These custom fields work the same as the ones you have inside your whole platform; these are to create plugins or advanced integrations for your daily operations in terms of promotions.

For example: To send a warning to you when an offer is used.
As Always, Happy Ordering.
www.ordering.co