Email Notifications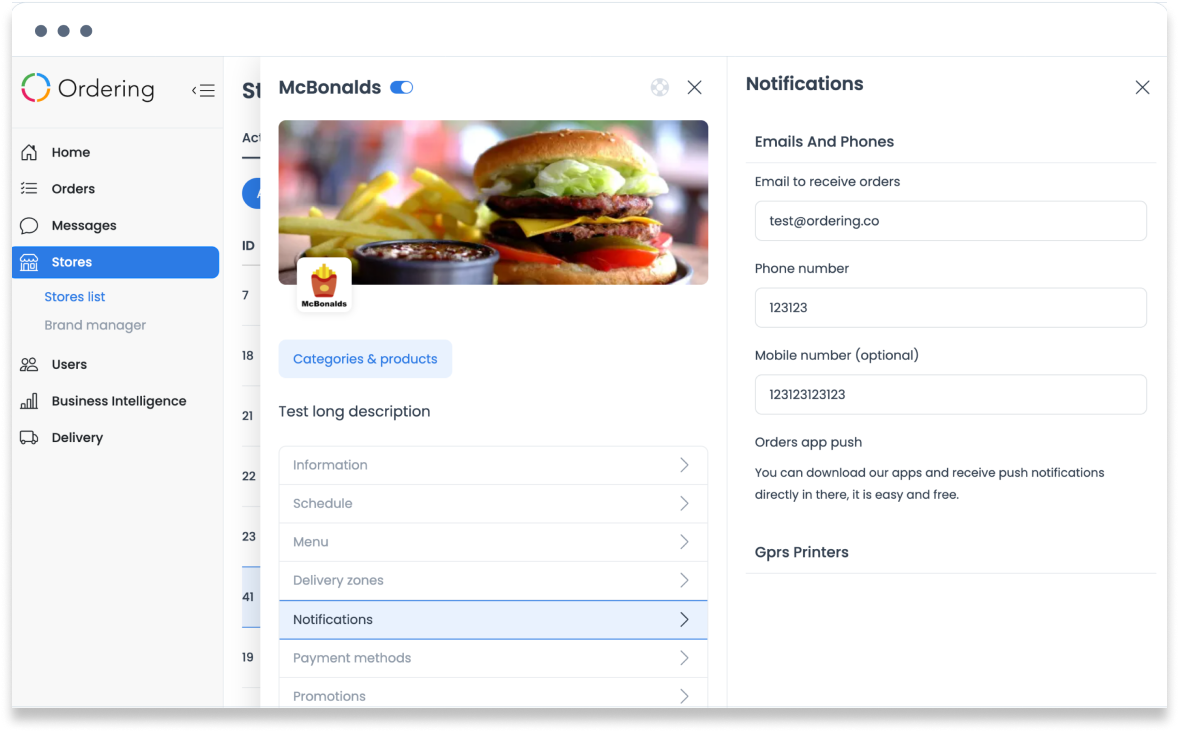 Handle how you will receive each order email, the phone number of the store, and integrate the GPRS printers you have inside your kitchen.

We have already pre-integrated push notifications and GPRS printers. Ask your Sales Account Manager for more information.
Notifications: GPRS Printers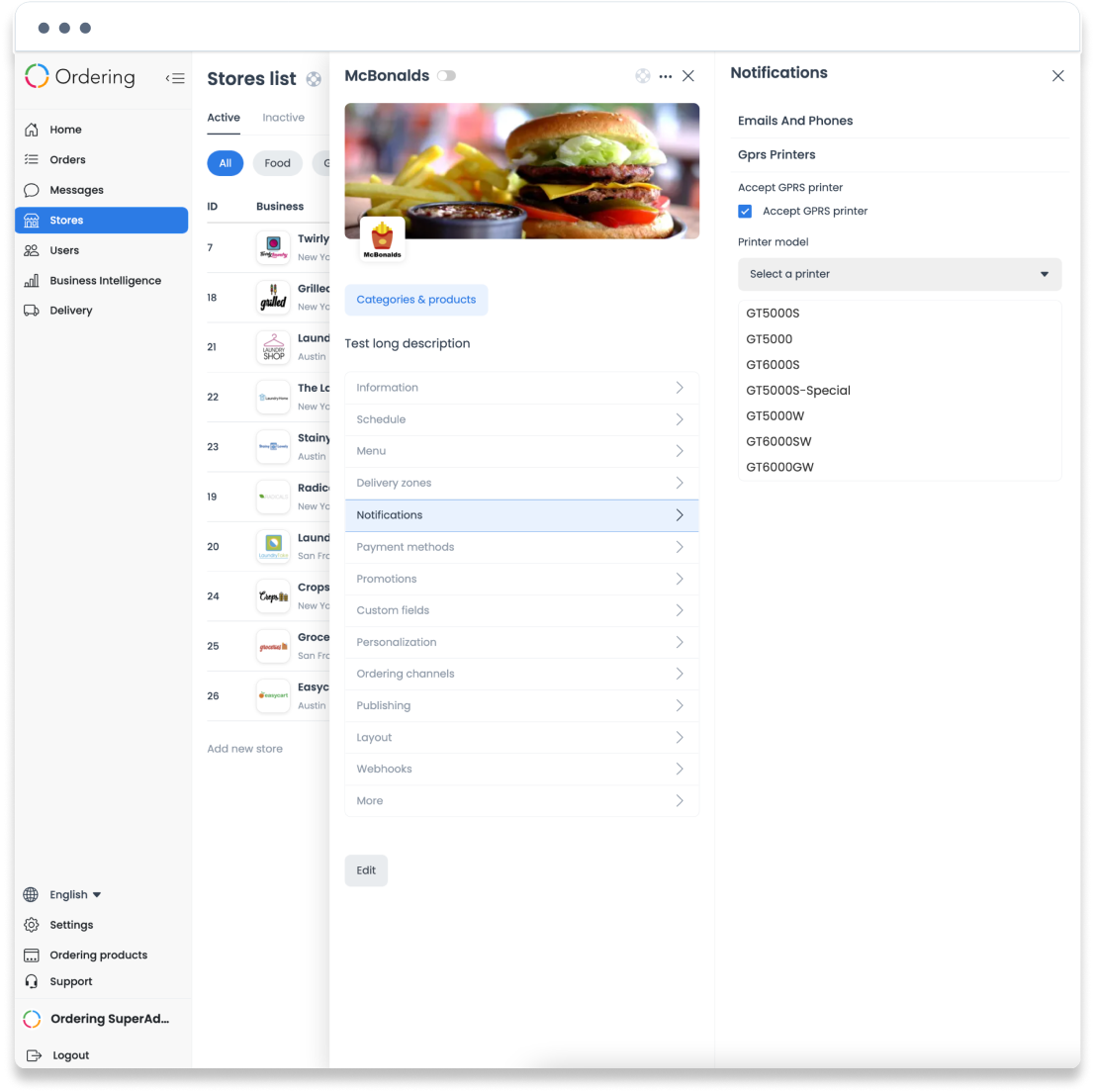 If you want to improve your kitchen's productivity, you can install a physical printer, and whenever your business accepts it, they'll get the receipt and start cooking.

As Always, Happy Ordering.
www.ordering.co