Create a range of coverage of your stores for delivery. If you have multiple delivery zones, the system will automatically charge the price of delivery you've set in this section and charge the customer the fee for delivery.

If the customer is outside the delivery zone, the business won't show.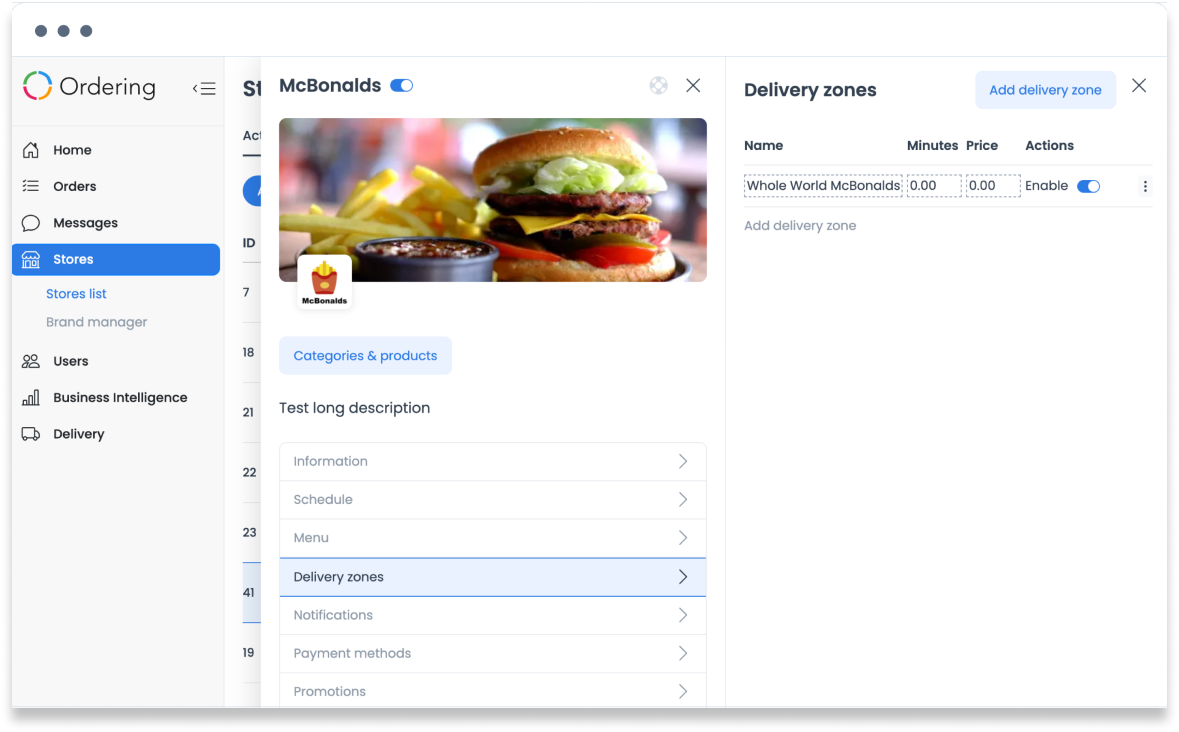 Delivery zones: Edit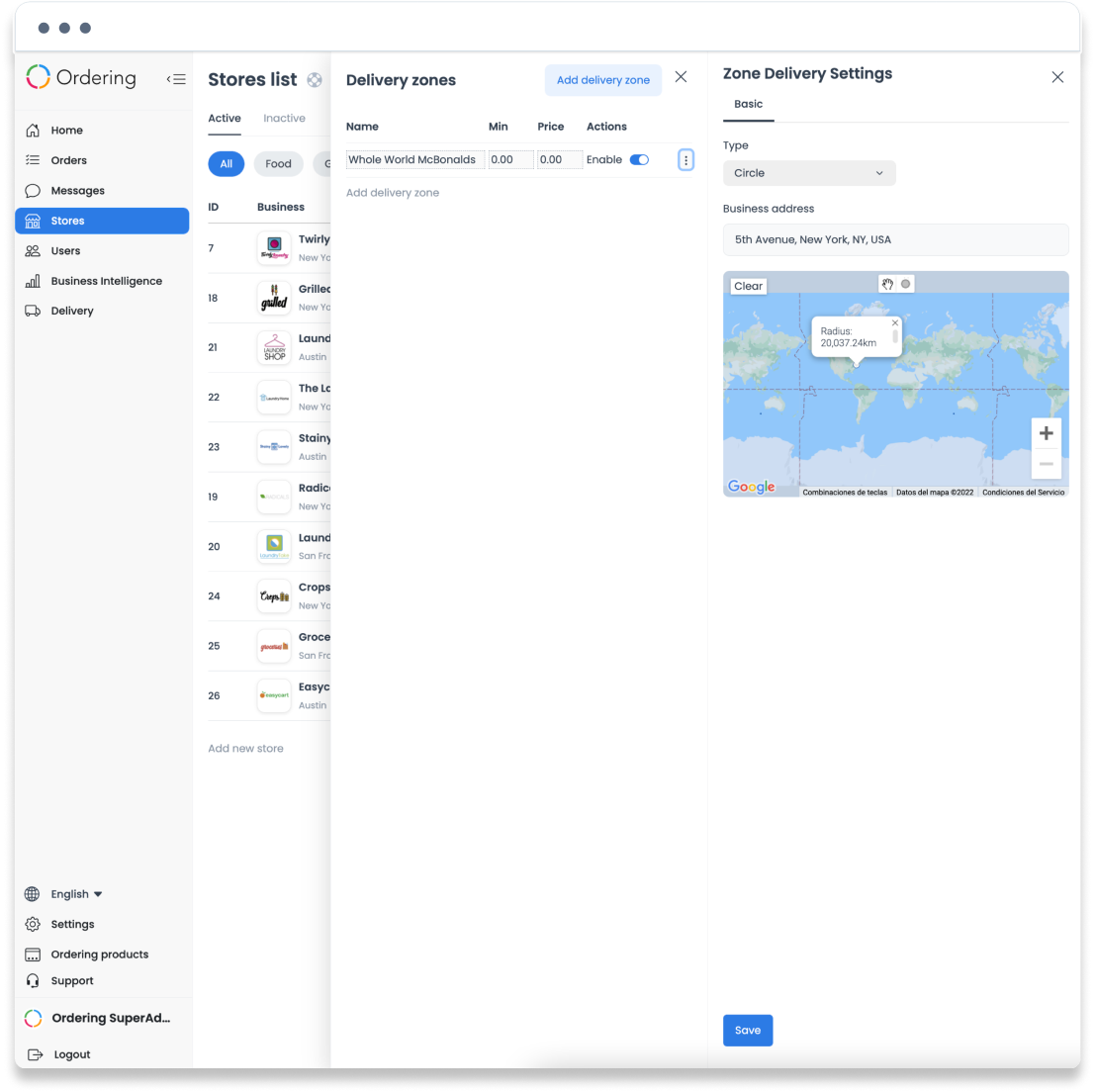 The way the delivery zones are created are by:
Circle.
- You have to click in one spot and drag it from a dot in the circumference of the circle.
Polygon.
- This is as easy as click by click, start drawing your business's delivery area.
Add Delivery Zones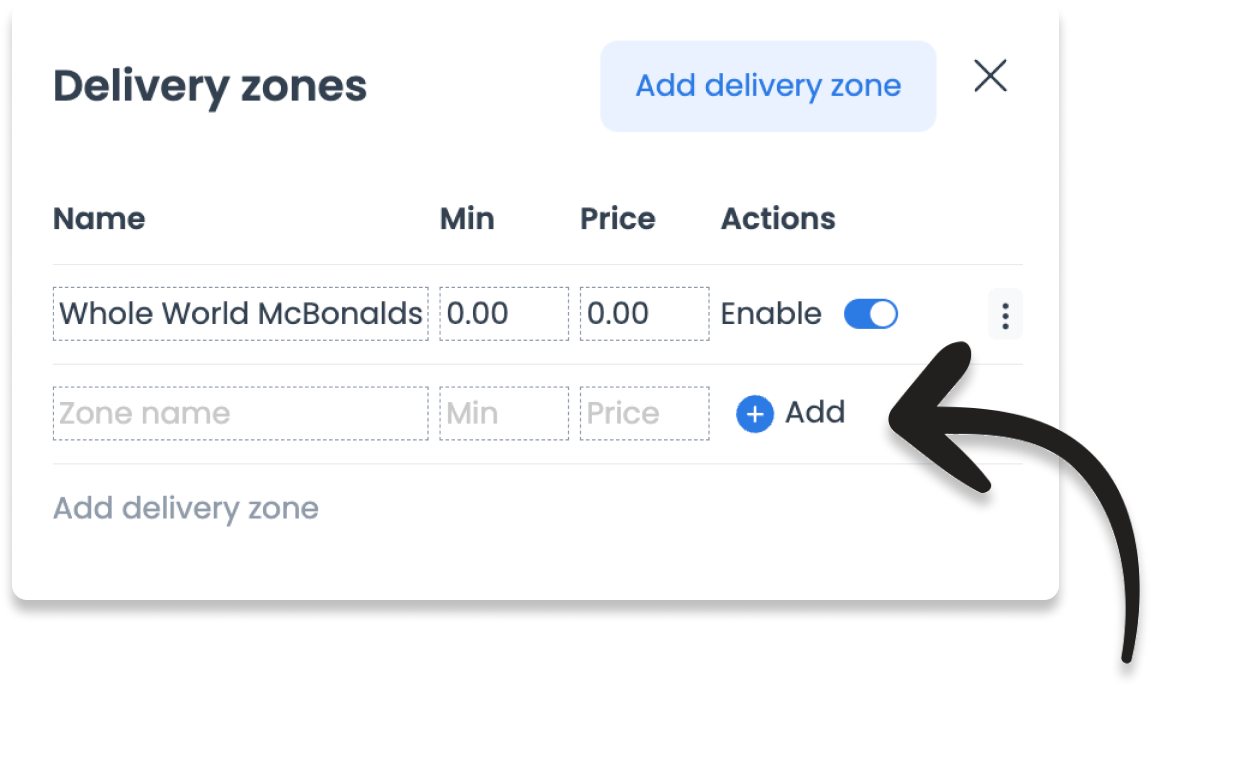 Add as many delivery zones as your store requires, and also do not forget to add the Minimum (min) which is the minimum amount that has to be purchased for delivery, and the Price of delivery.
Add Delivery Zones: Basic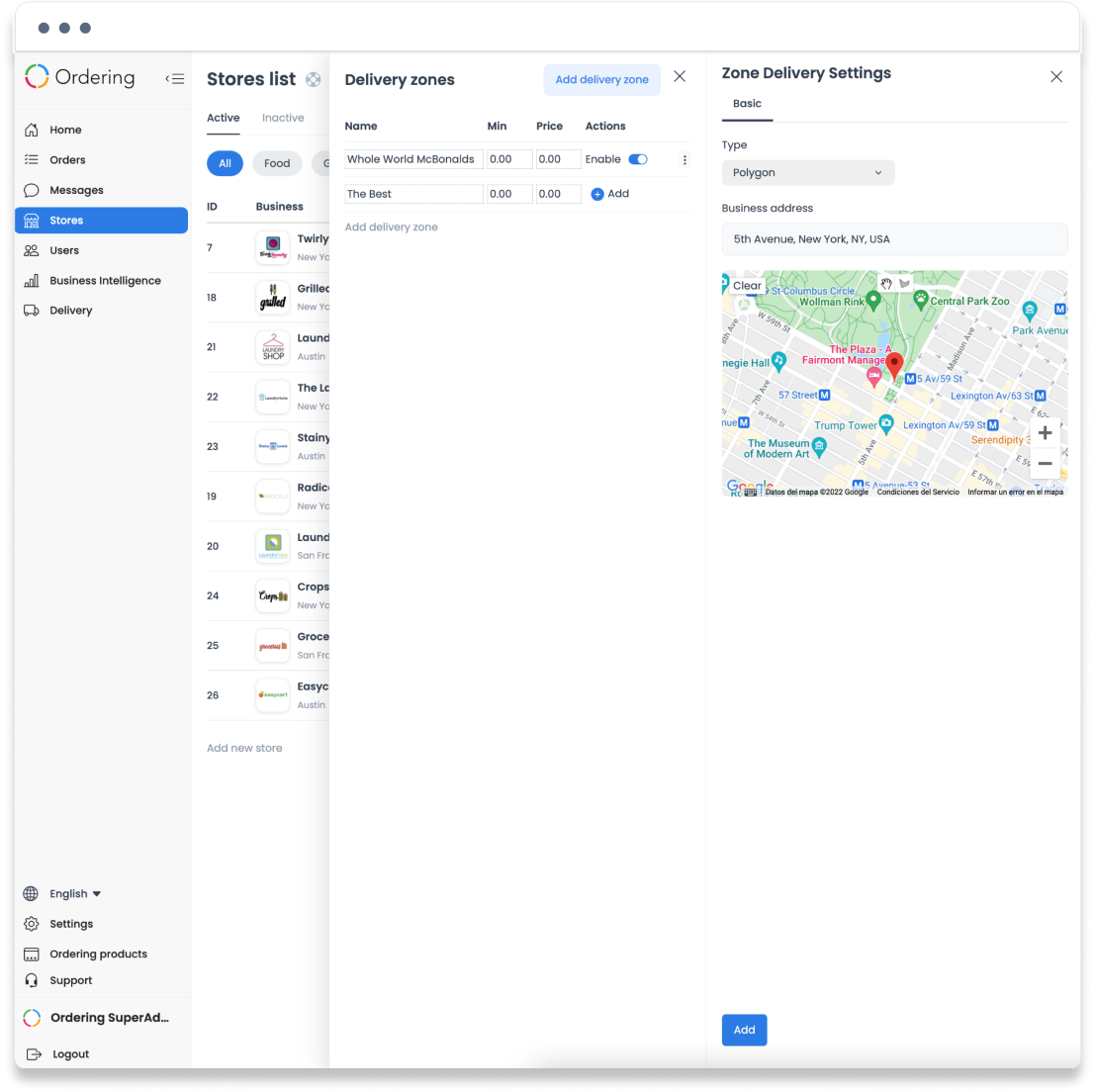 Once the zones are added, you'll see all of them listed in the Delivery zones, if you'd like to disable one of these, just click on "Enable or Disable".

As Always, Happy Ordering.
www.ordering.co