Menus

Your store's menu(s) is the catalog of products or services you offer to the market, you can create as many menus (catalogs) as you like, and each of these menus has its schedule and products.

All you have to do is select the products inside each menu.
Menu Settings: Basic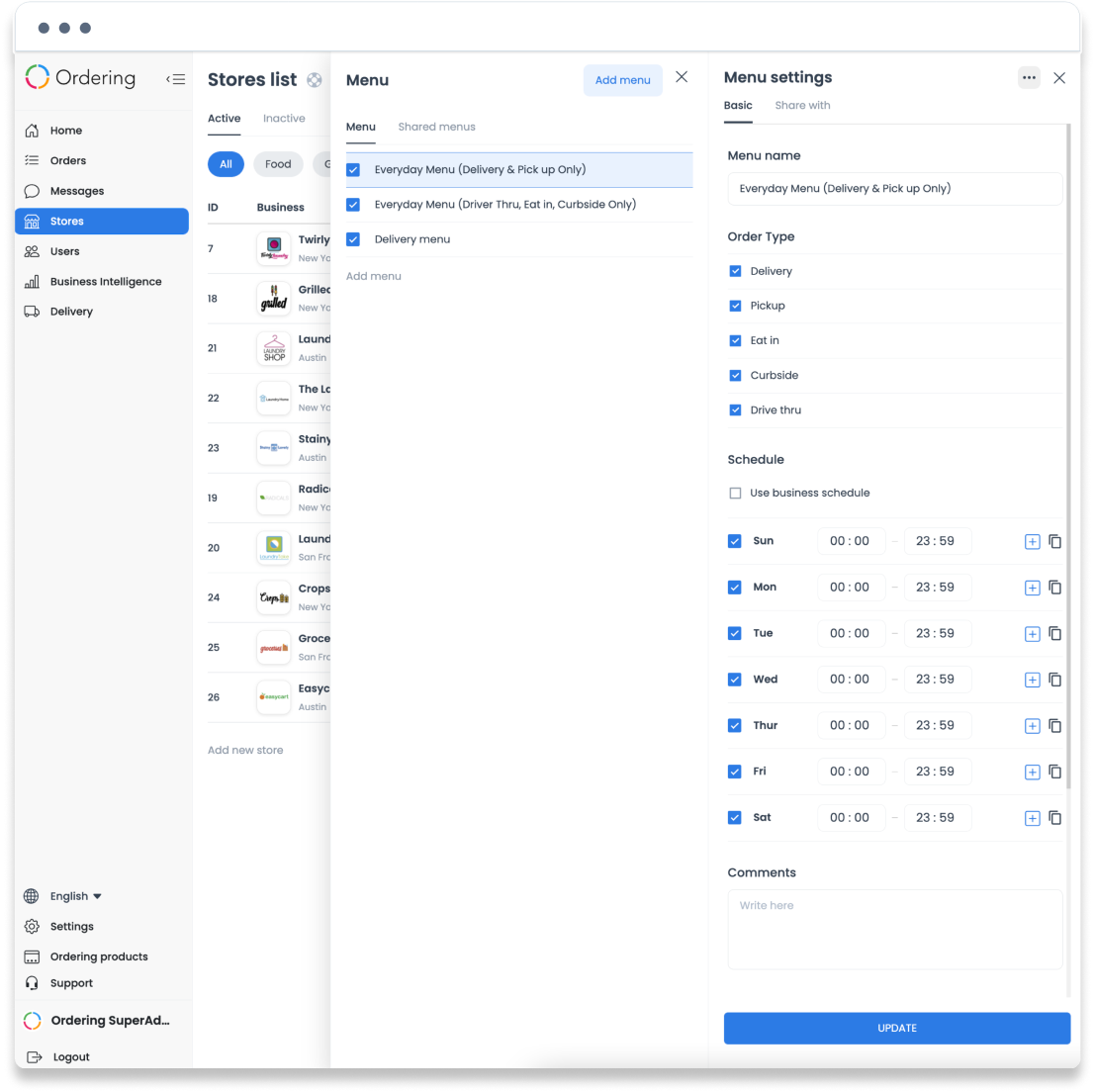 These menus are the ones that will tell if the products inside this special menu will show according to the order type and schedule.

For example, if you have a menu that must show during a specific time and day, this is where you set it up.
Add Menu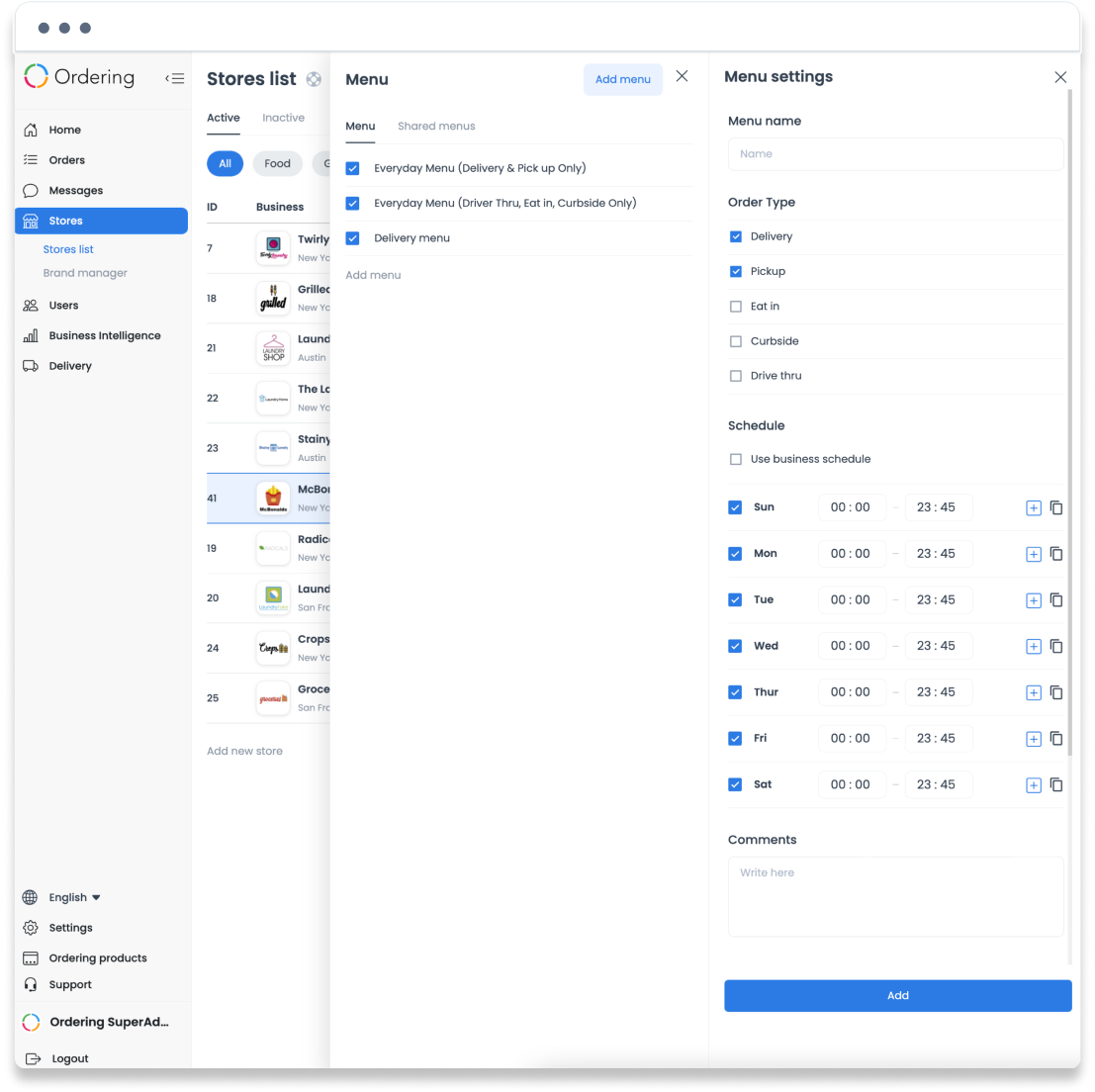 Create and assign as many menus as you require to show your customers the available products.
Menu Settings: Share with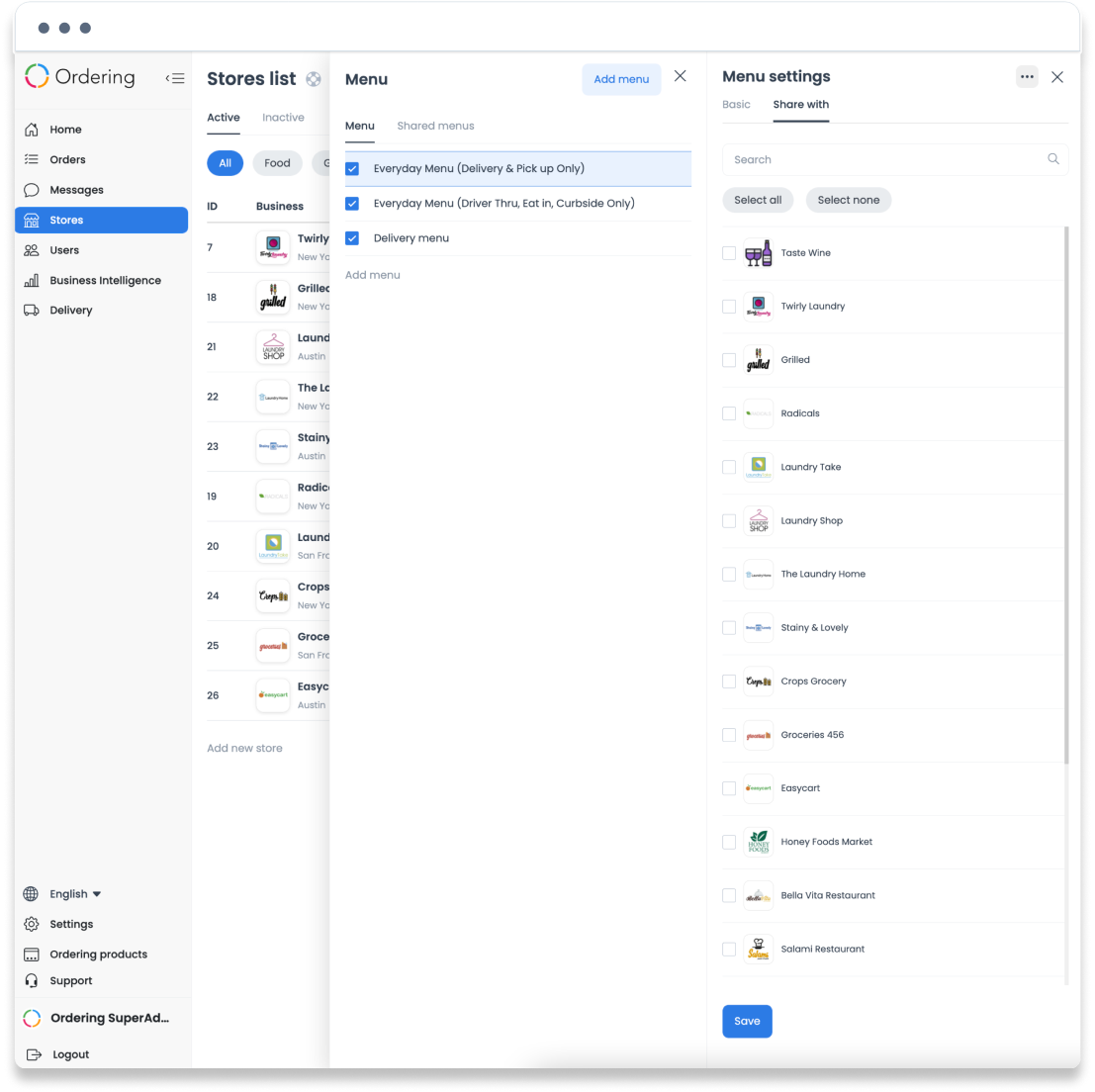 If you want to share and save a lot of time in menu creation, this is where you can share the menus previously created in this store and share them with any others.

This is a perfect feature for franchises.

As Always, Happy Ordering.
www.ordering.co