Do you need to handle more friendly language on your platform?
At the Ordering platform, we have the perfect configuration for you to do it.
All you have to do is enter Settings and then click on Language Manager.

You can change any word on your platform just by clicking on it, you write the new term, and the system automatically saves it.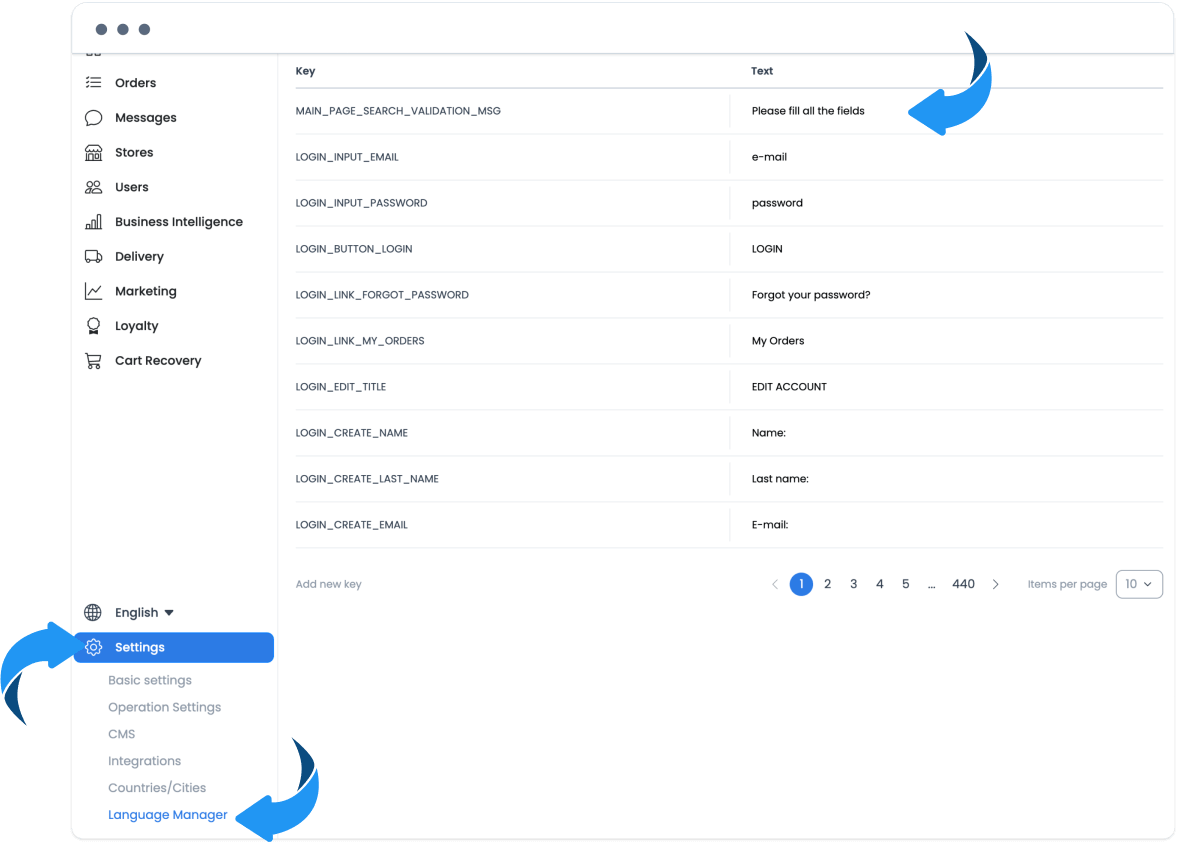 Help your customers to understand your platform better and thus acquire higher sales!