Surely, you need the best logistics process so that the deliveries of your online business never fail.
Logistics is an essential part of your online business, and our Ordering platform will help you have the best organization to track your orders.

Driver Managers is the name of the function that will make your business flow in the best way; with the following screens, I will help you to get to know it better.

You will find this function in your Dashboard; you will click on Delivery> Driver Managers.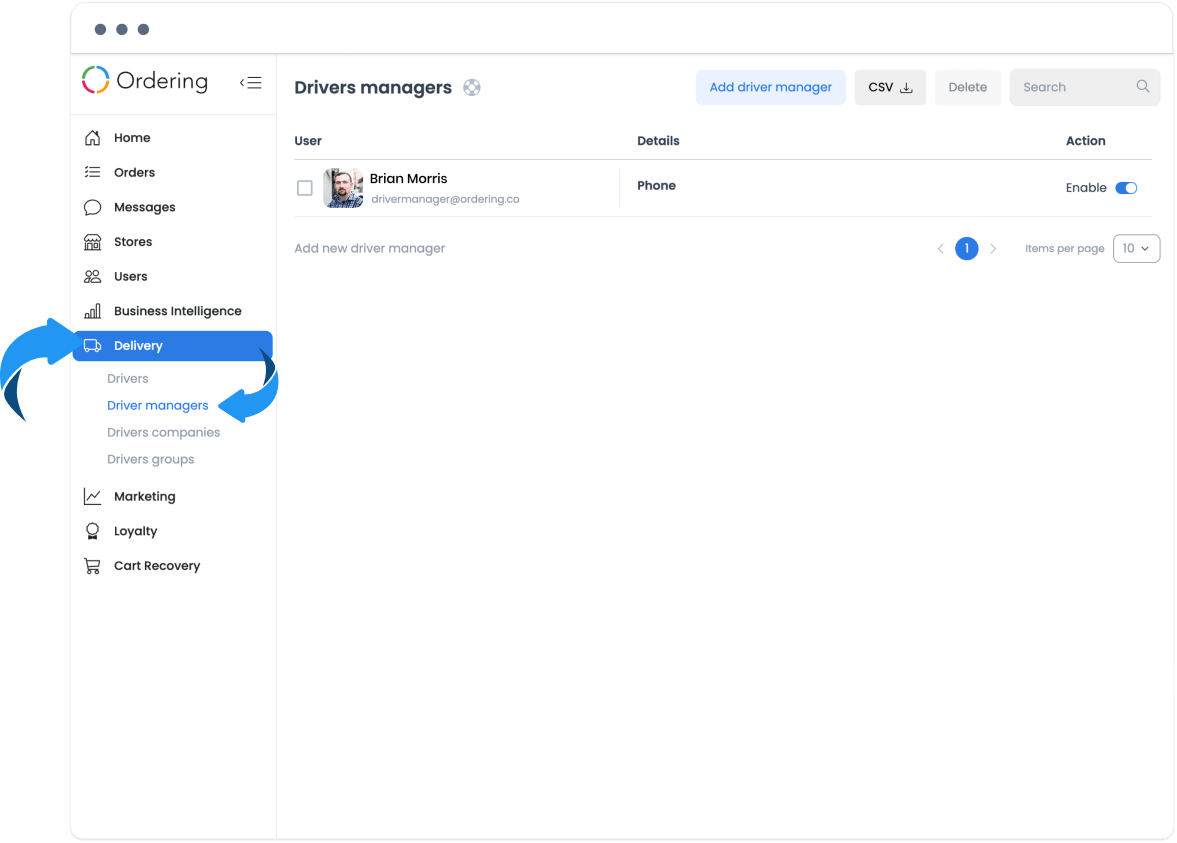 On this screen, you will find the Driver Managers that you have registered.

If you want to know the data or change any of its data, click on the driver, and a slide will open with all the information.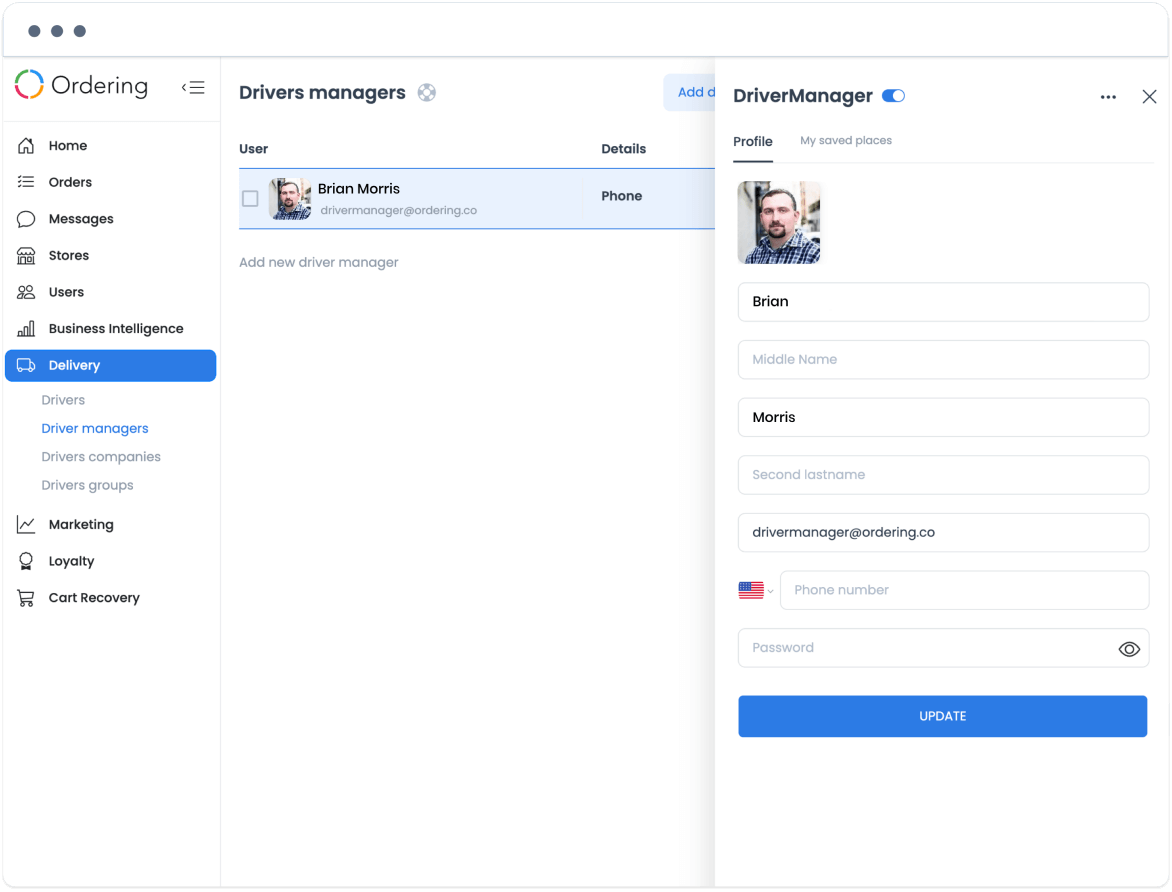 In this slide, apart from the general data that your Driver has, you also have the option of the Saved Places.
If you want to add a new address, click on the button that says ADD NEW ADDRESS.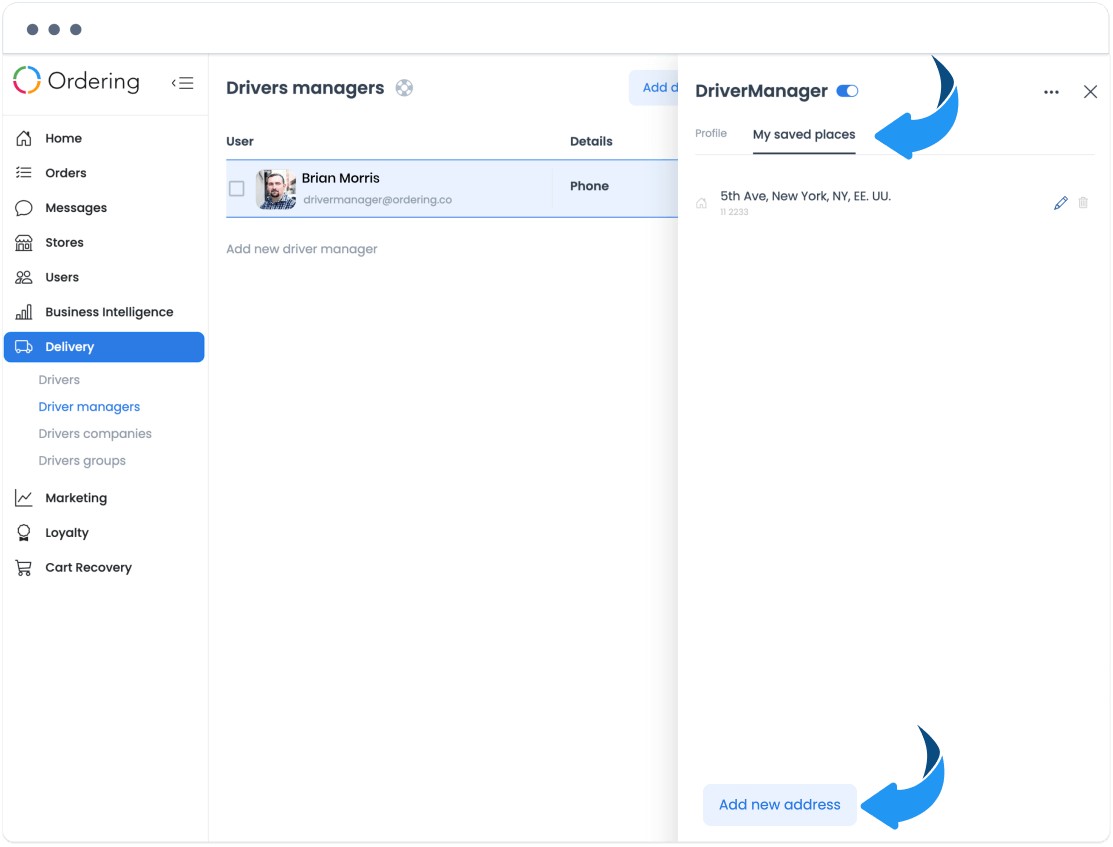 When you add a new address, a new slide will open where you can add further information.
It is effortless; you have to put the name of the place, and the system will automatically give you options; just choose, and a map will open, then add a number or postal code; you also have the opportunity to put some notes, decide if you want to be saved as Home, Office, Favorite or others and click Save.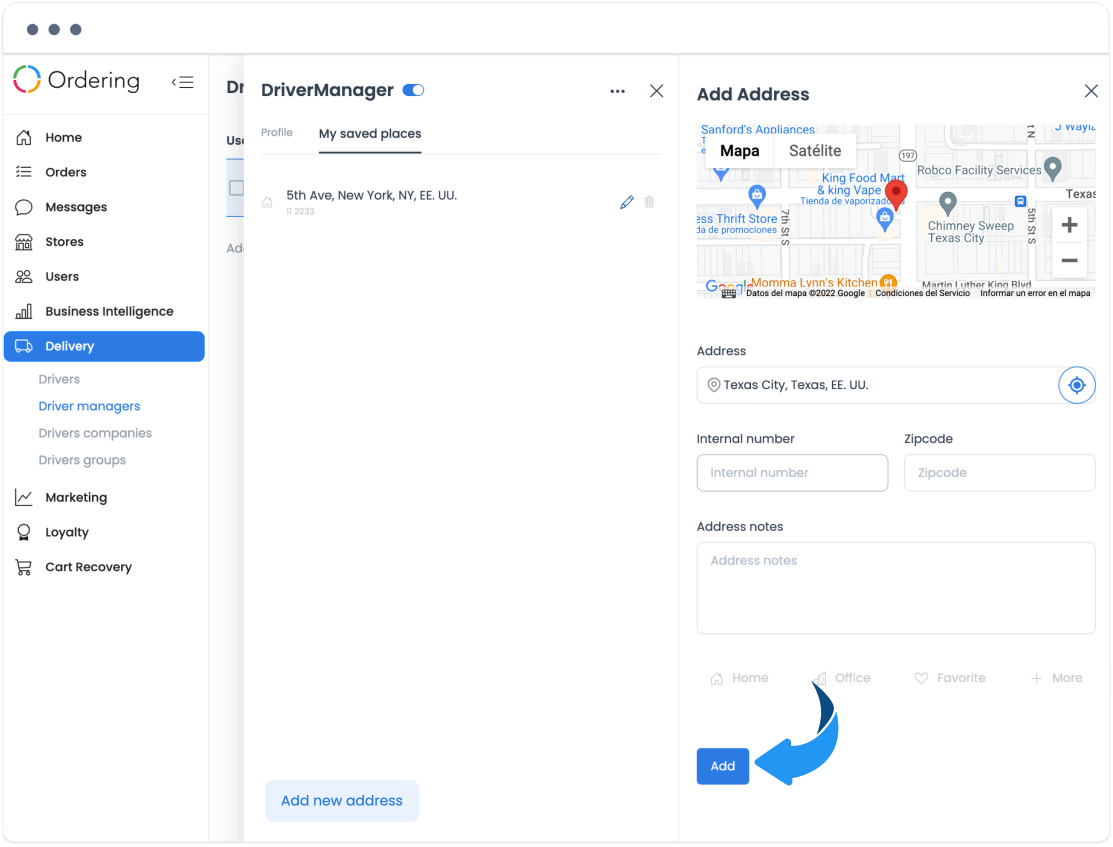 To add a new Driver Manager, click on the text button at the bottom of the list or the button at the top of the screen that says: ADD DRIVER MANAGER.

A slide will appear for you to add the information of the new driver, such as; Photo, name, email, phone, and password, and you will only click on Add.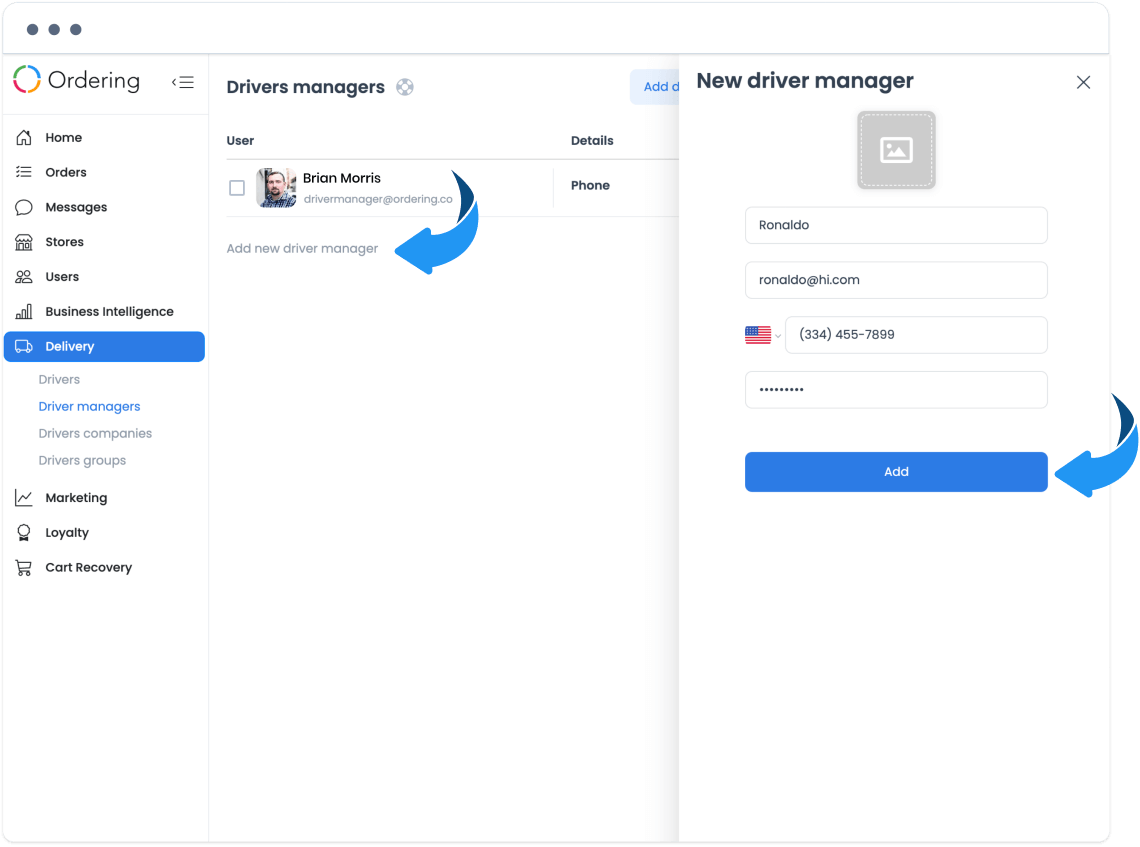 And ready! You will be able to see your new Driver Manager in your initial list.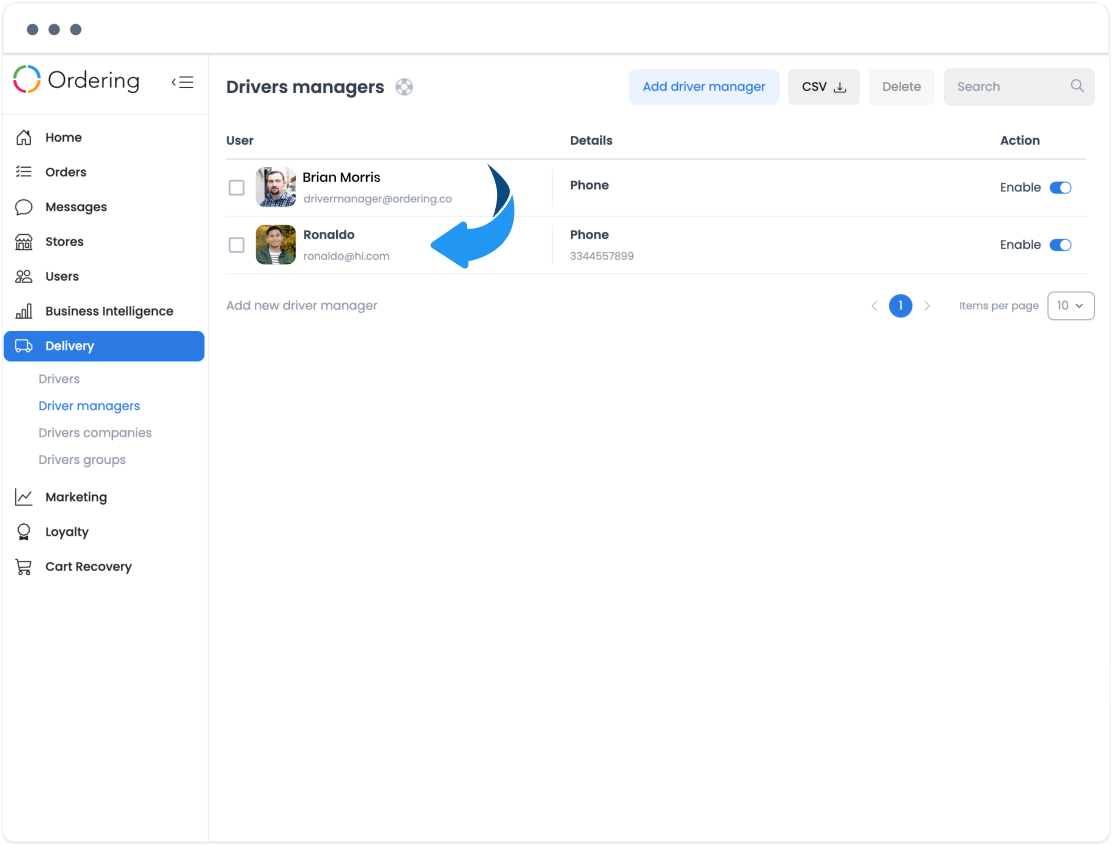 Do not miss the opportunity to be the best logistics system business.