Connecting Third-party logistics companies is an effective way to get started with deliveries, even if you don't have in-house drivers hired by your company.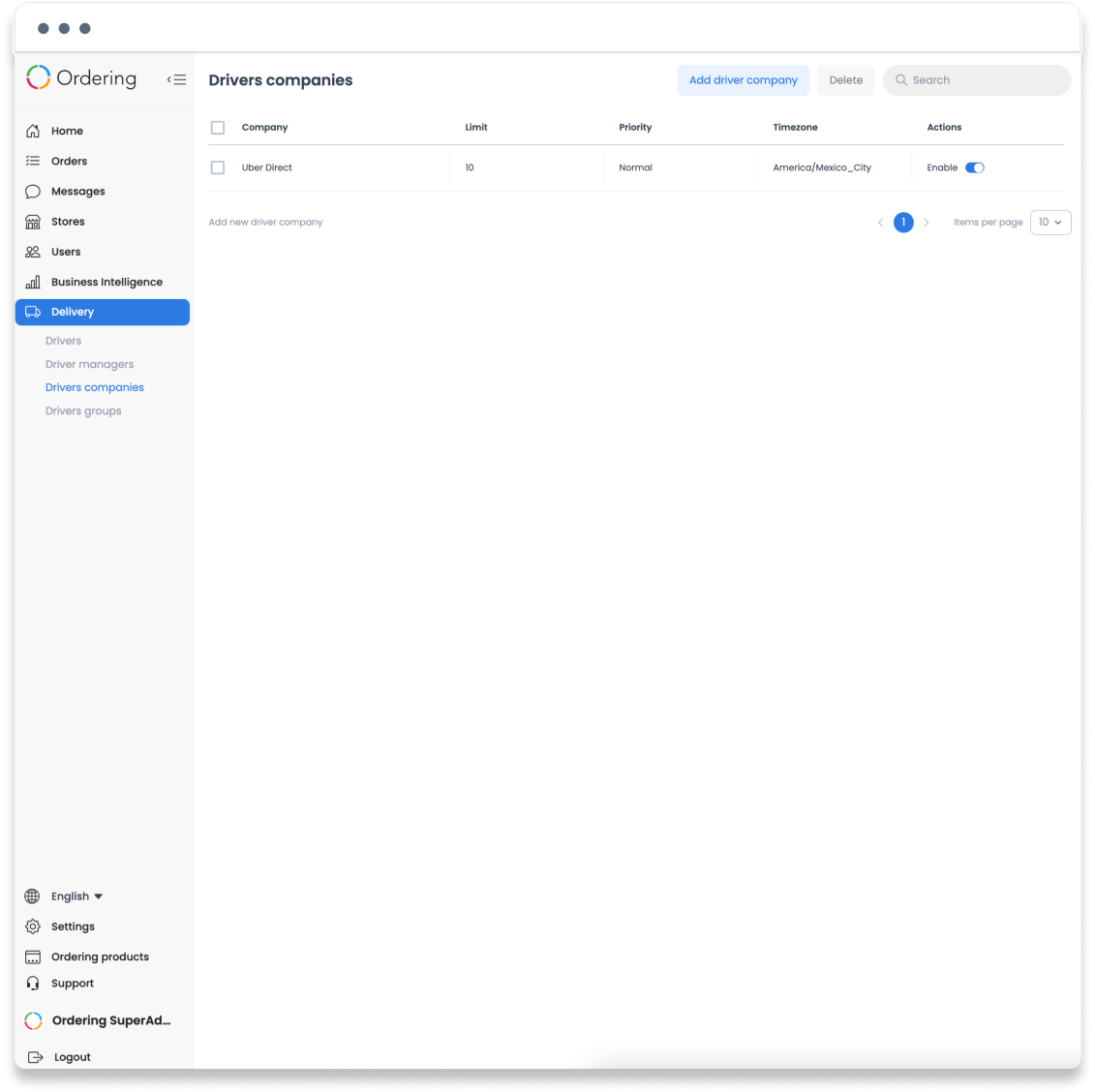 You can connect with your favorite third-party delivery logistics company or many.
You can automate the transfer of orders from your system and send the orders to their system automatically.
Driver Companies: General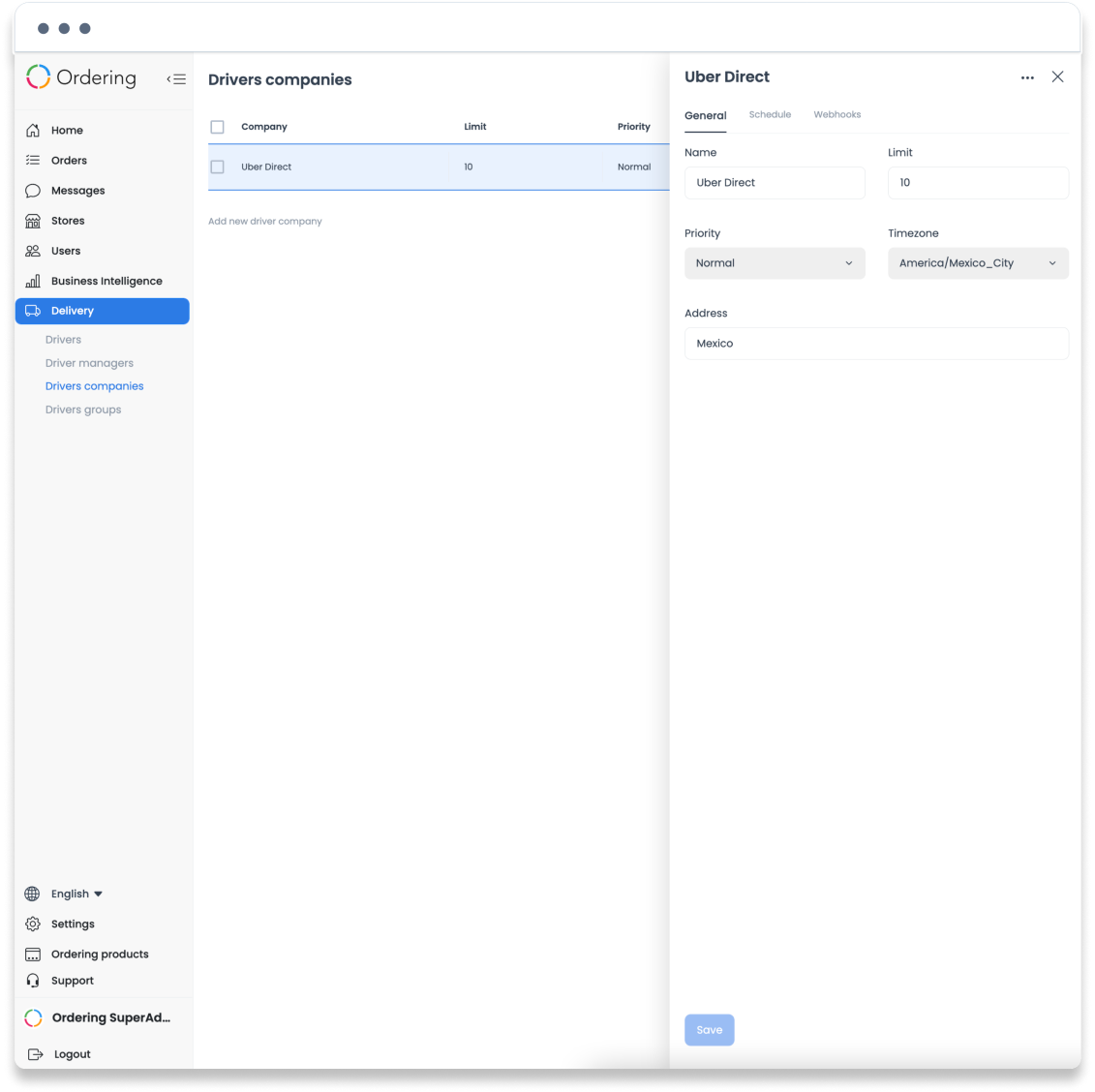 The settings inside this each driver company are:

- Name.
- Limit.
- This is the maximum of drivers that will be getting incoming orders from your platform.
- Priority.
- Which company gets the orders first.
- Timezone.
- Address.
Drivers Companies:
 Schedule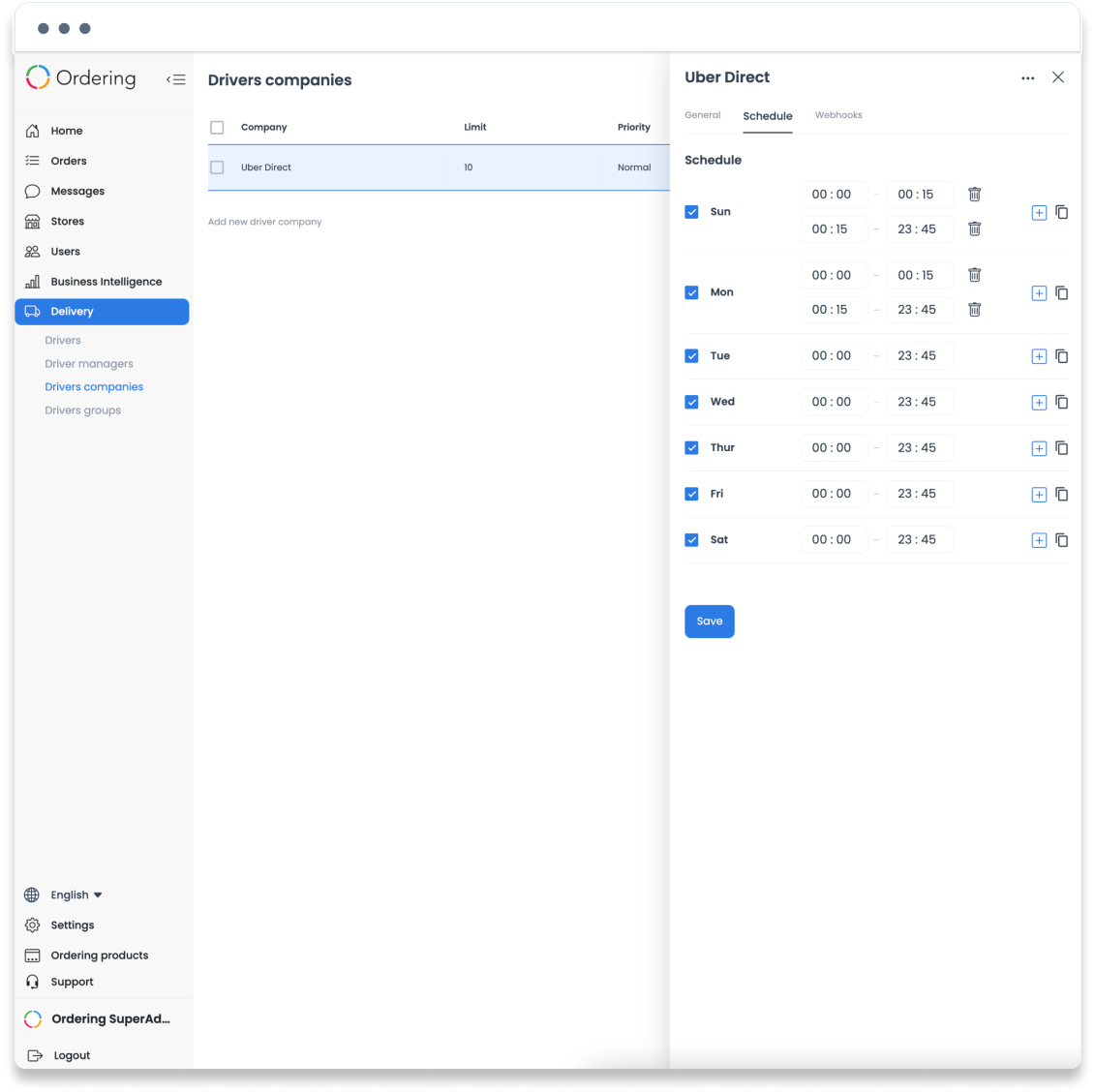 Create a schedule for your third-party companies to receive orders; if you know that there are some busier times in your business that your fleet cannot handle, get some help with a third-party company.
Drivers Companies: Webhooks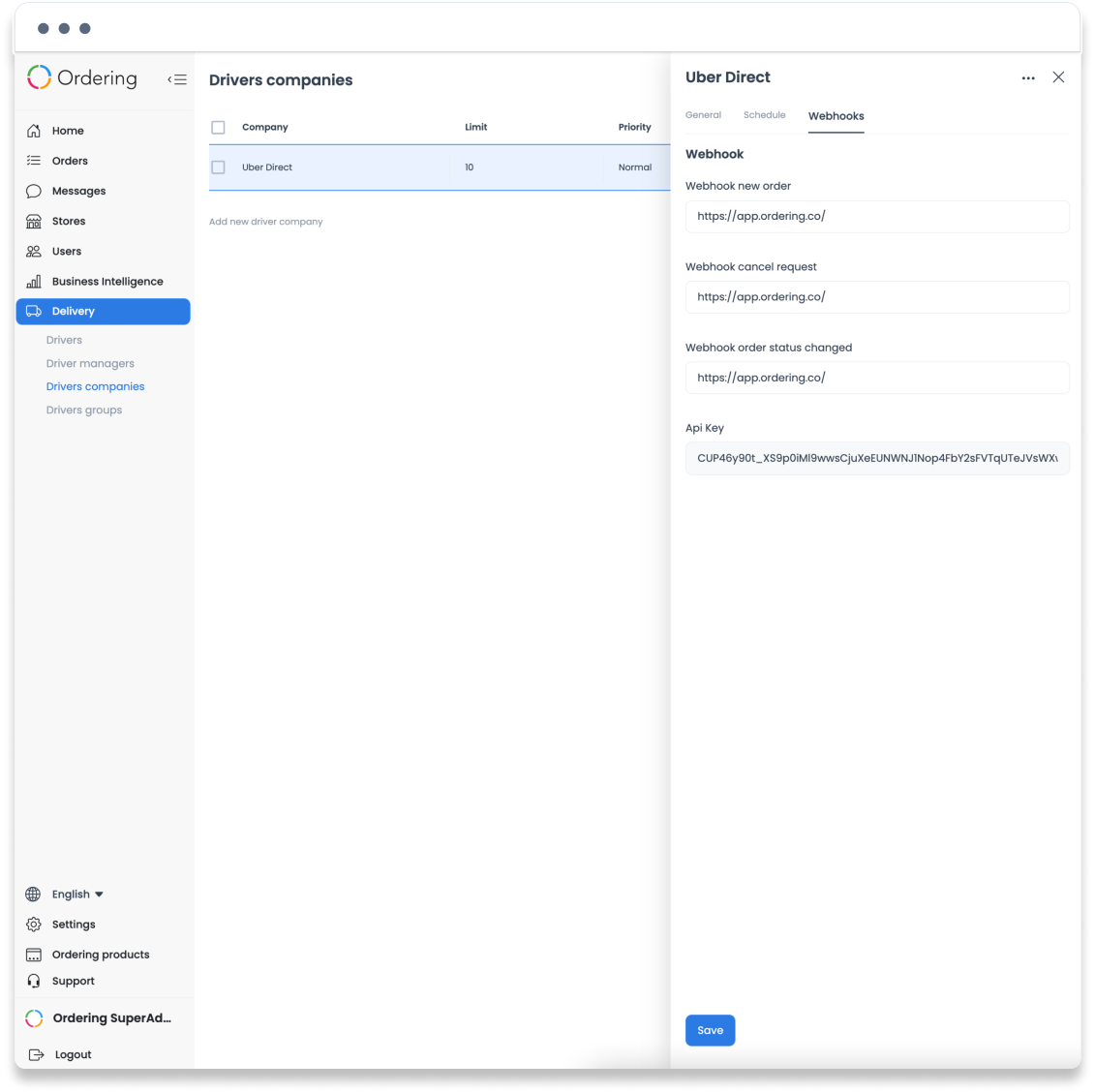 The webhook is the technology that will help you send information to the third party company and vice versa.

You can perform a few actions to go back and forth from your platform to the third party.

When you get a new order.
When the order is canceled.
When the order status is changed.

For example, a new order is made for your platform, the charge is also sent to the third party company to deliver it.

As Always, Happy Ordering.
www.ordering.co