As the business analytics, this information about drivers works very. Similarly, the only difference is that this focuses on your deliveries and your drivers.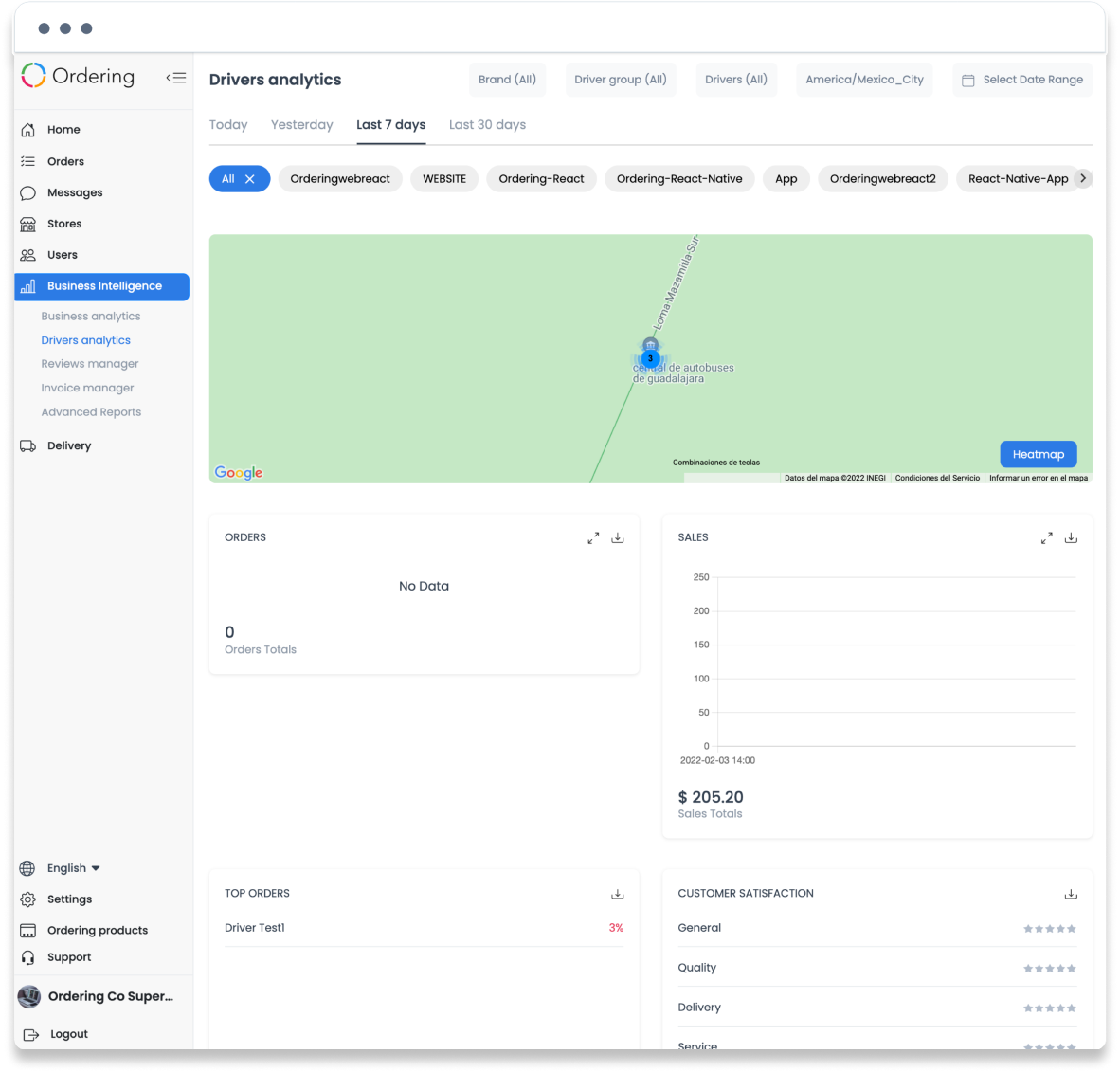 On top of all the filters, you can add, here can also filter by Driver Group and Drivers, meaning that you'll get as much detail by each driver as you'd like.
Filter: Driver Group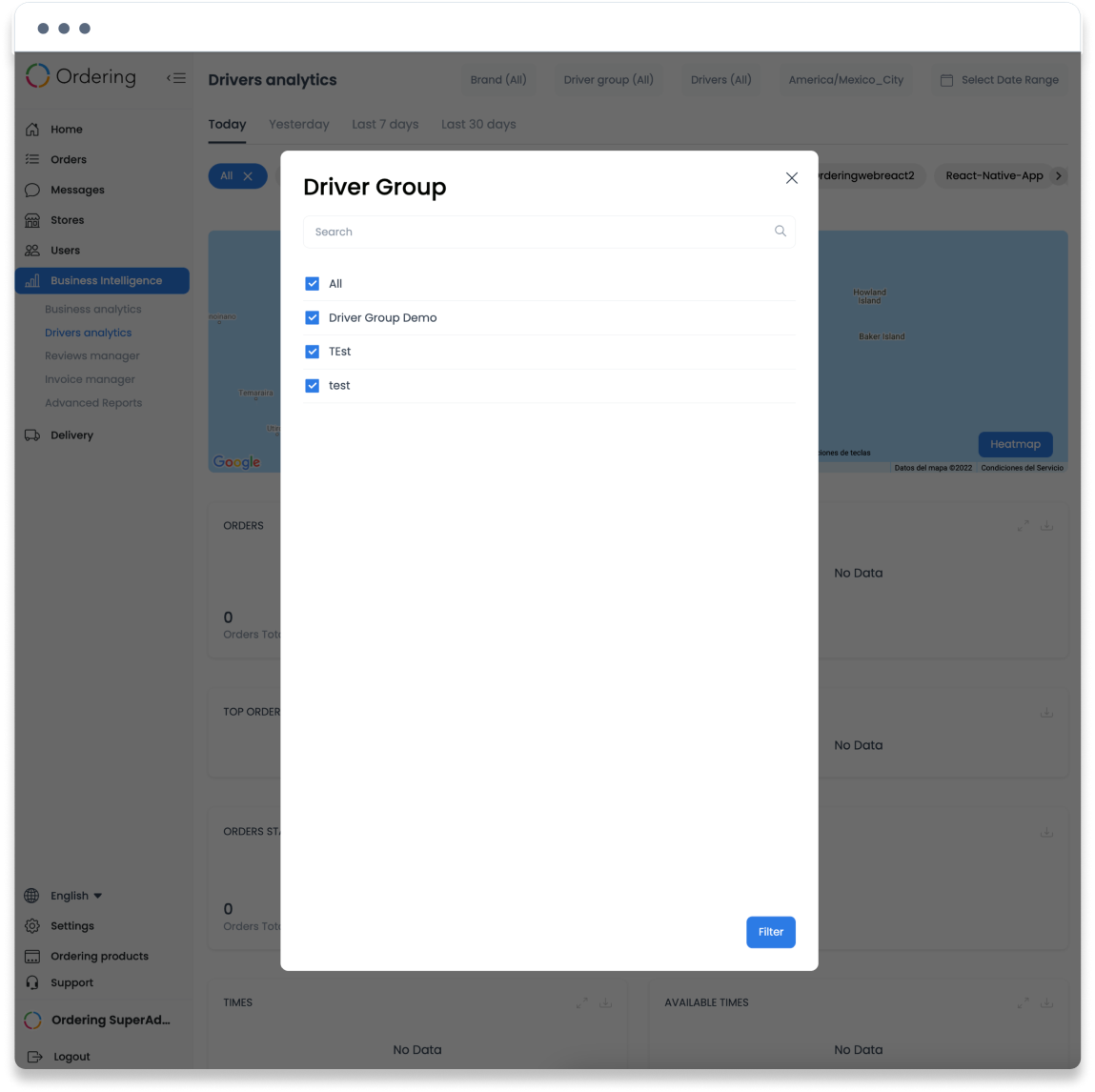 Just like the user's section, you can filter by driver group; these driver groups will send you information about how the delivery logistics are doing.

This way, you'll be able to make some changes if necessary and give your customers the best delivery experience possible.
Filter: Drivers
You can view by driver how they are performing if there are some adjustments that need to be done among your whole fleet.
Filters: Timezone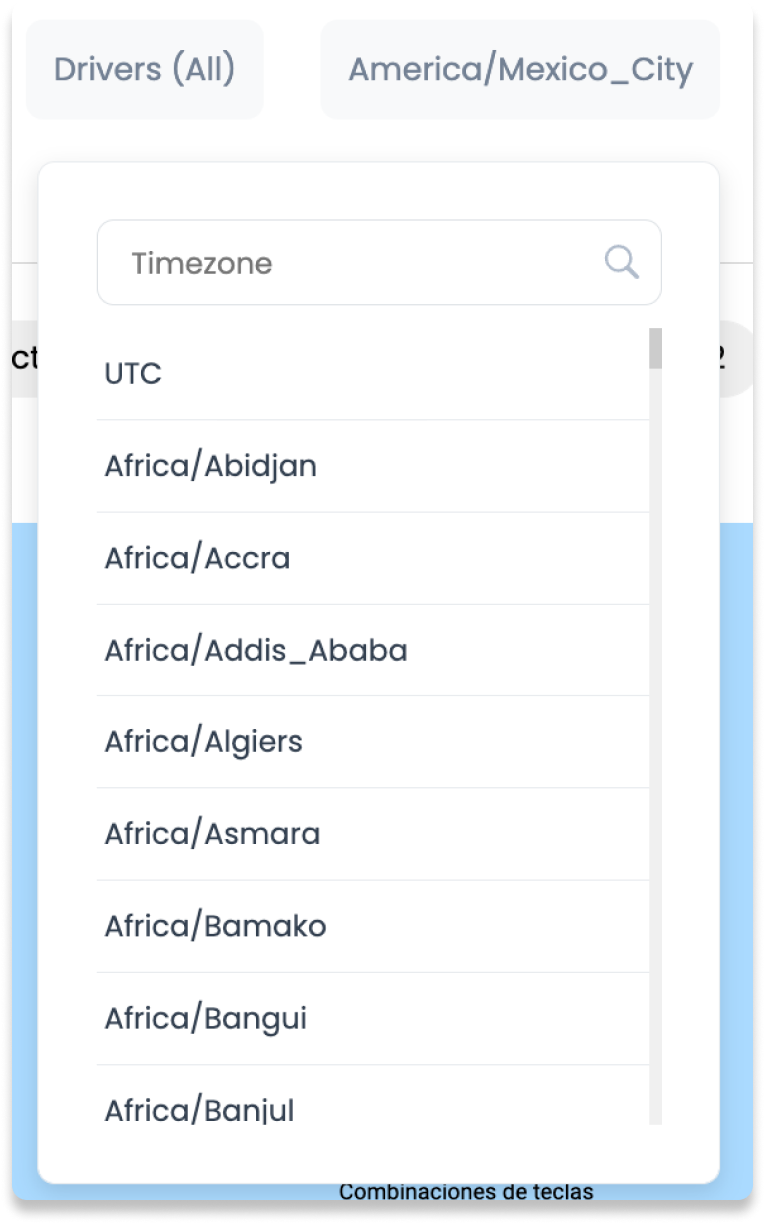 Commonly, you have to manage all your operations according to your timezone; that's why you have the chance to filter by it.

Or, if you are looking to expand your operations to another country or city that works with a different time zone, you'll get more information just by filtering it.

As Always, Happy Ordering.
www.ordering.co