We have a section that you will love. 
Have you always wanted to know what customers think of your business?

Do you want it to always be among the most prominent?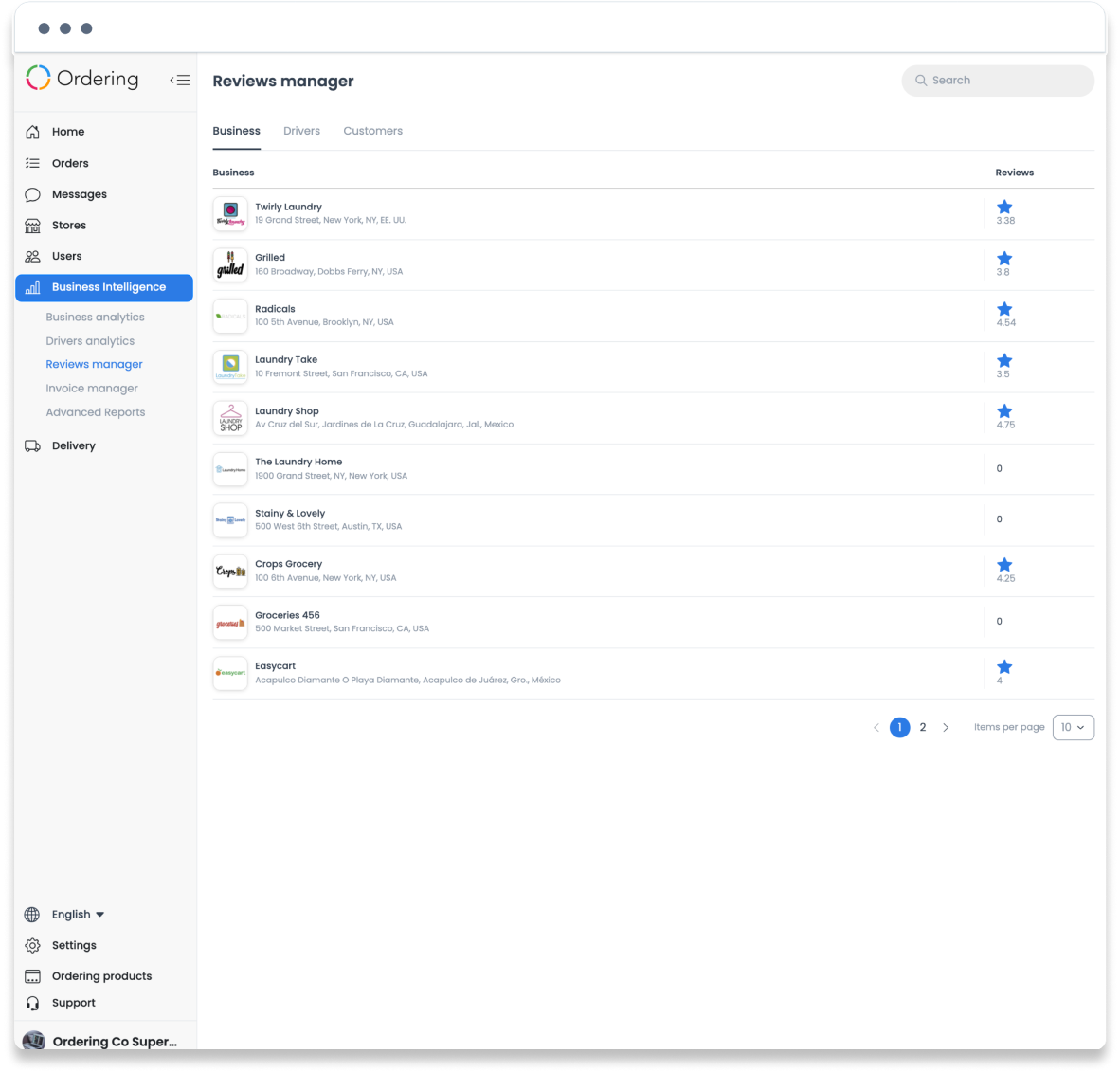 In your dashboard, you will find the most important reviews which will help you achieve it, such as:

- Business
- Drivers
- Customers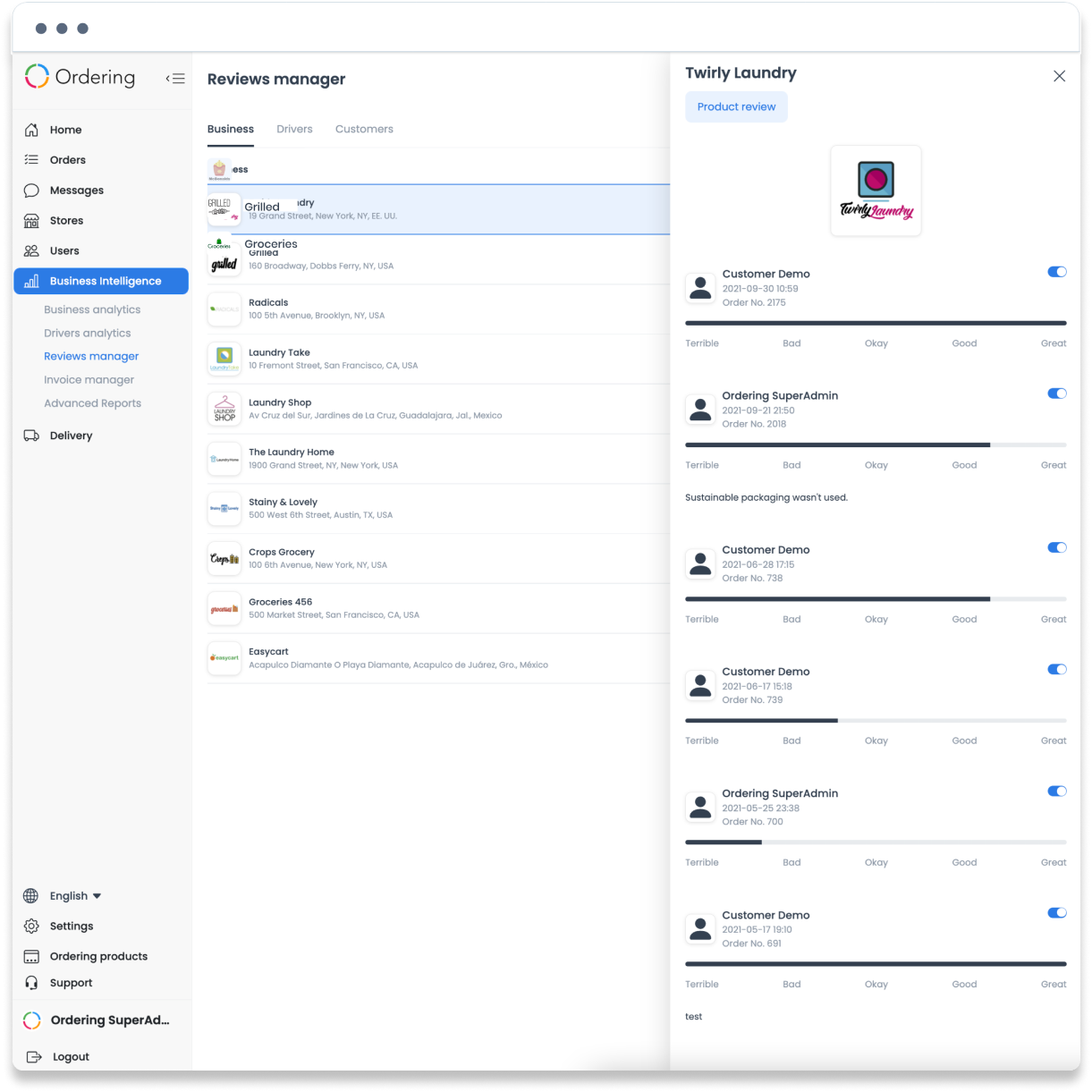 One of the best ways to understand if your business is giving your customers the experience you want is to get feedback from your actual audience by store.

As a super admin, you must acknowledge how it performs; here is where you'll get feedback.
Reviews Manager: Drivers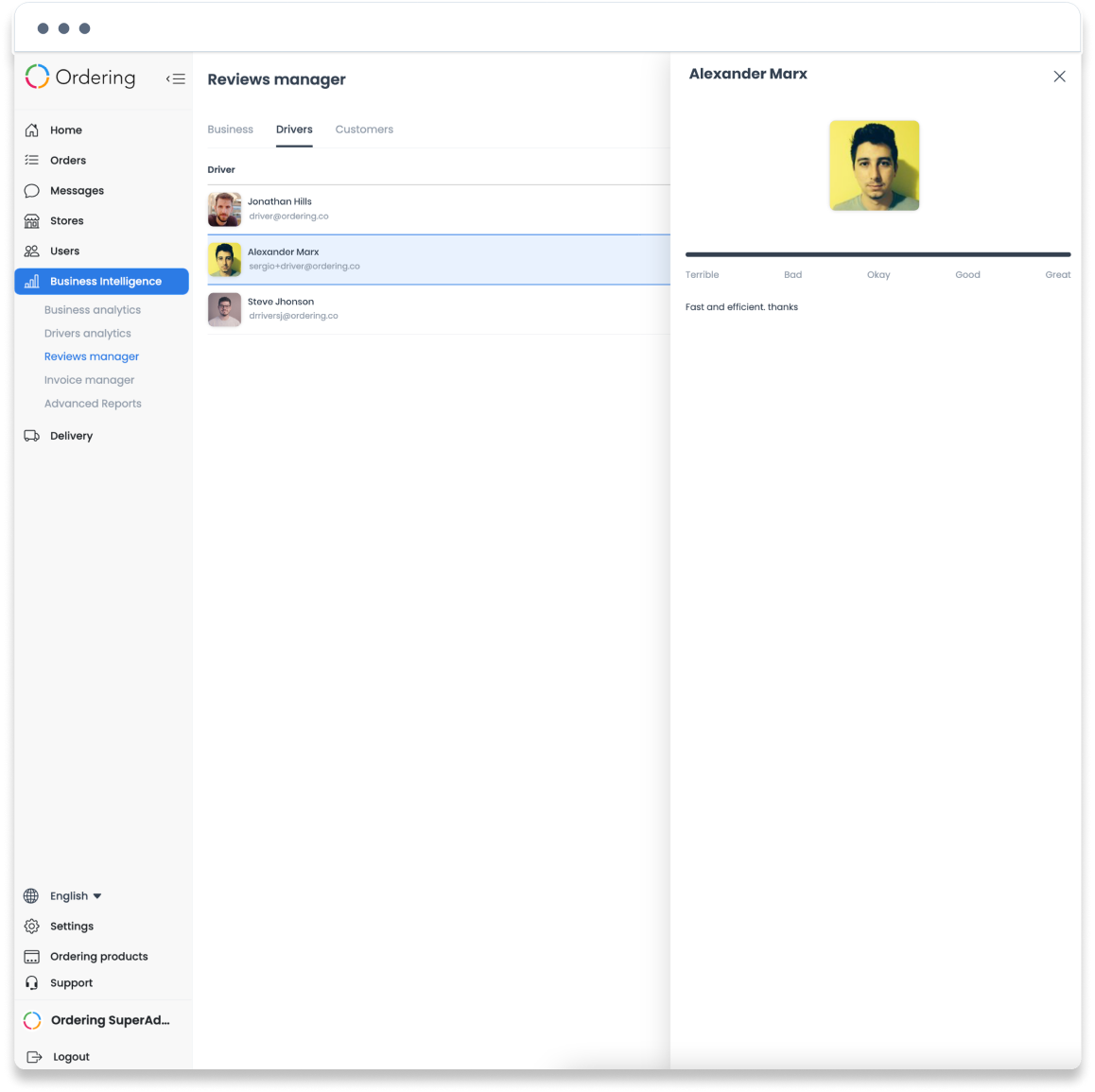 Also, review how every driver is doing; your customers can submit reviews to your drivers individually.

If something is doing very good or bad, you'll be able to do some actions to improve your marketplace operations.
Reviews Manager: Customers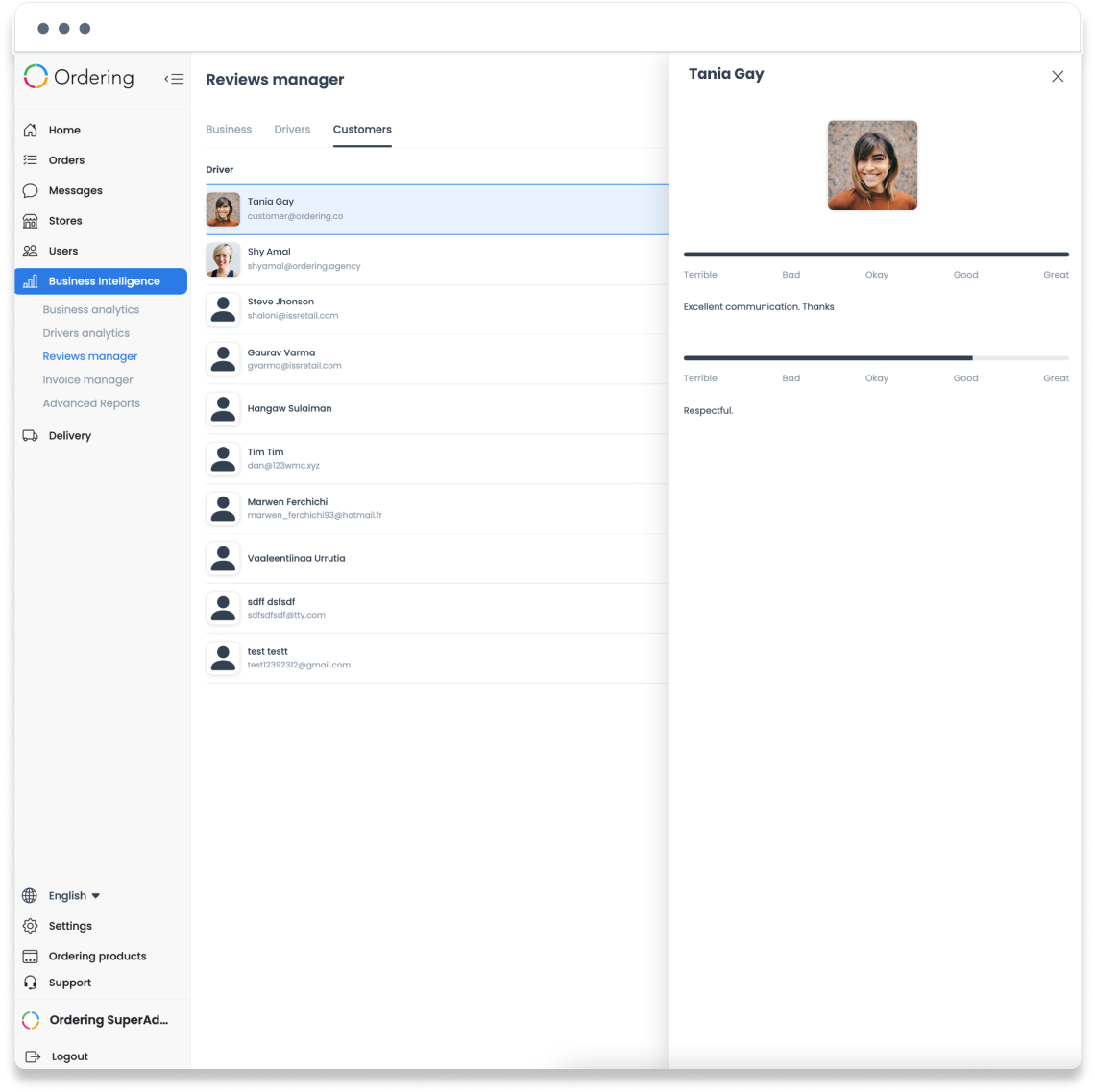 Also, the other way around, if your drivers see something good or bad from your customers, they can review them once the order is delivered.

As Always, Happy Ordering.
www.ordering.co