Create as many groups of drivers as you wish; these groups are created to give your whole platform a better organization and flexibility.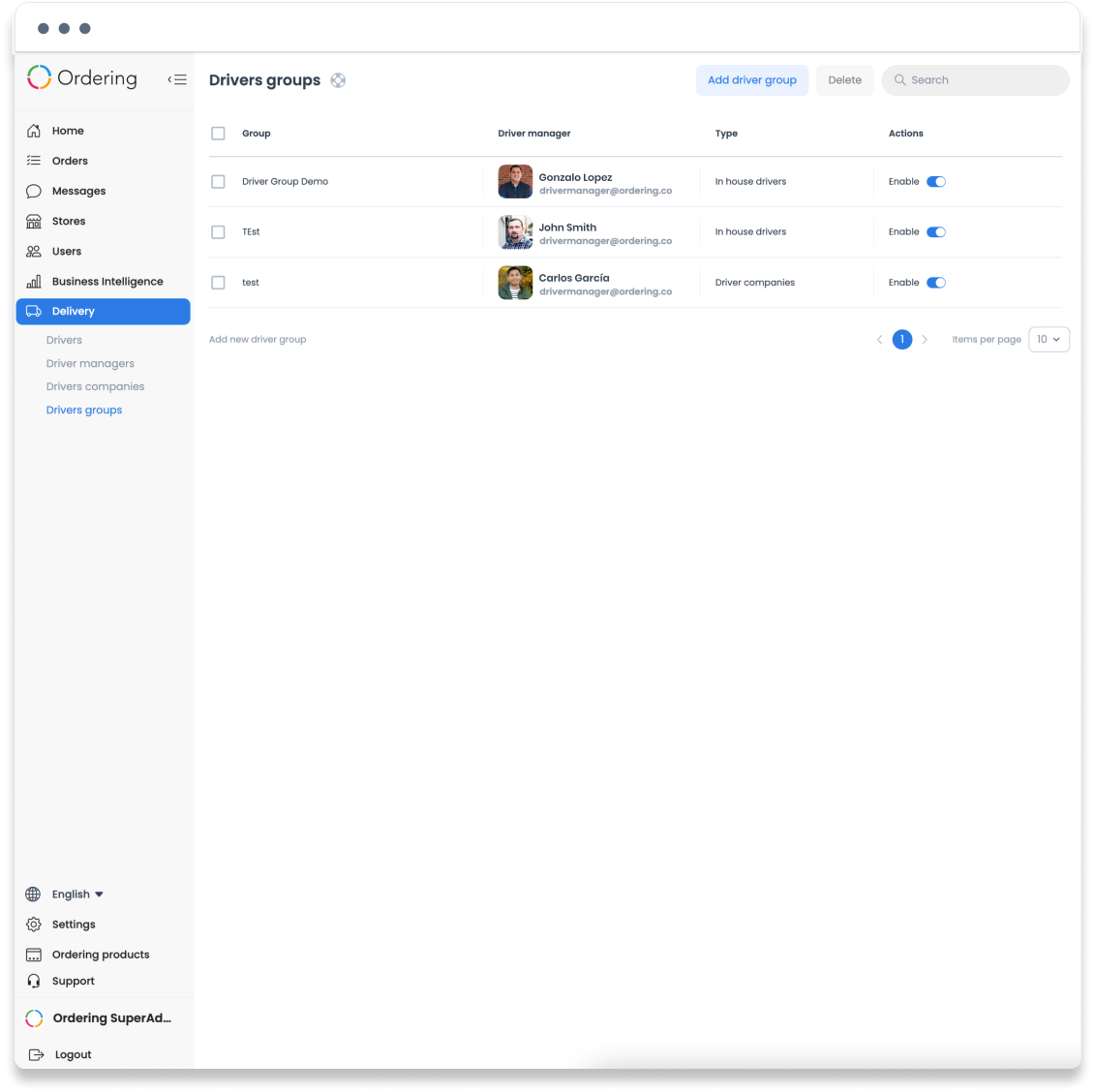 There might be some drivers that should not be allowed to take cash or create drivers groups according to the delivery zone, you can configure that freely.
Drivers Groups: General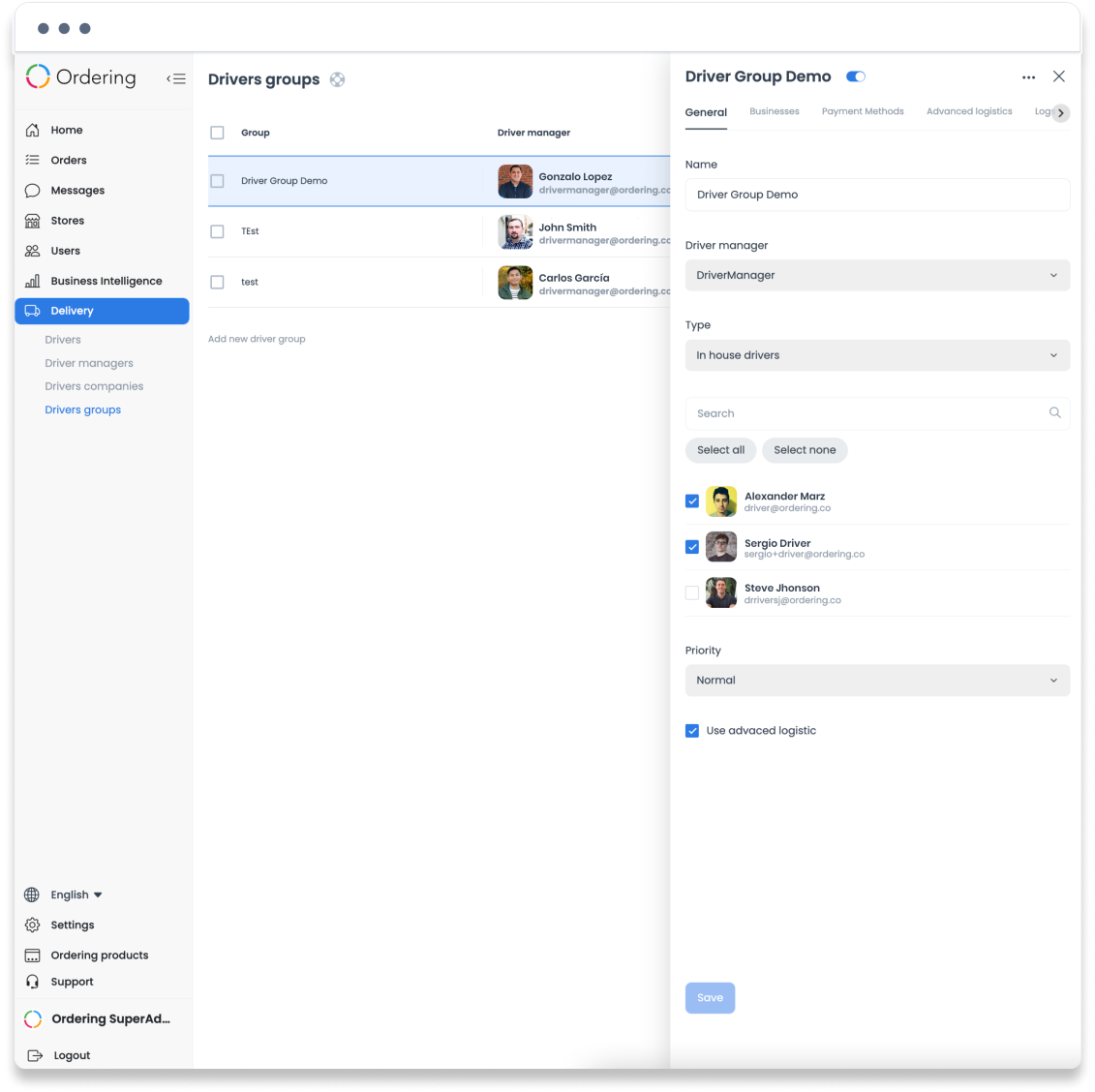 To edit any aspect of your driver groups, you have to click on the edit button; inside, you'll have multiple configurations, such as;

Name.
Driver Manager.
- Select one of the managers you have created.
Type.
- Select whether this group is an in-house driver or a third-party company.
Drivers.
- Choose which drivers are assigned to this group.
Priority.
- This setting is to assign orders first or after another company with higher priority.
Enable/Disable Advanced Logistics.
Drivers Groups: Business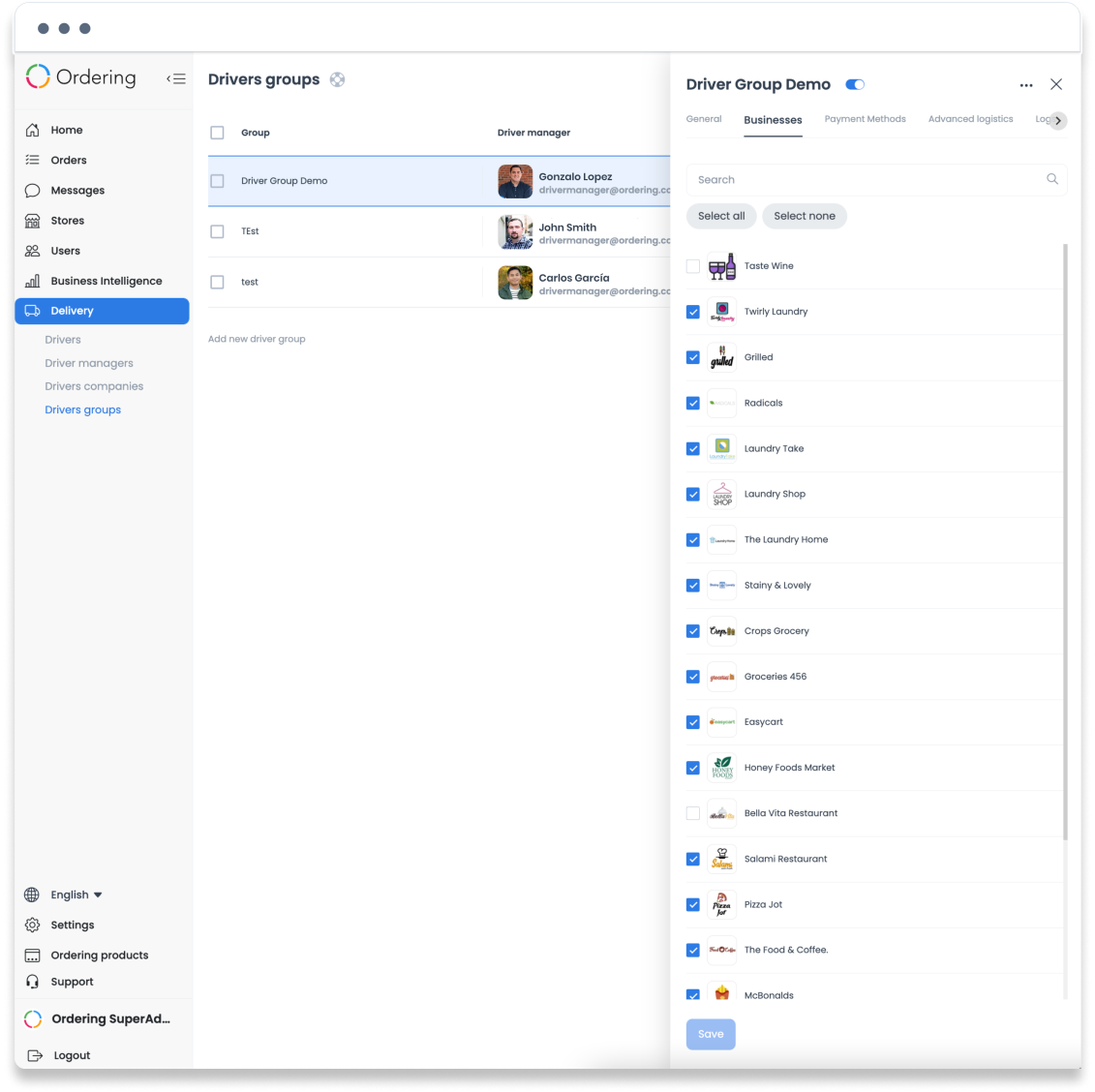 Assign the businesses that this specific driver group will be able to deliver from, meaning will work to.
Drivers Groups: Payment Methods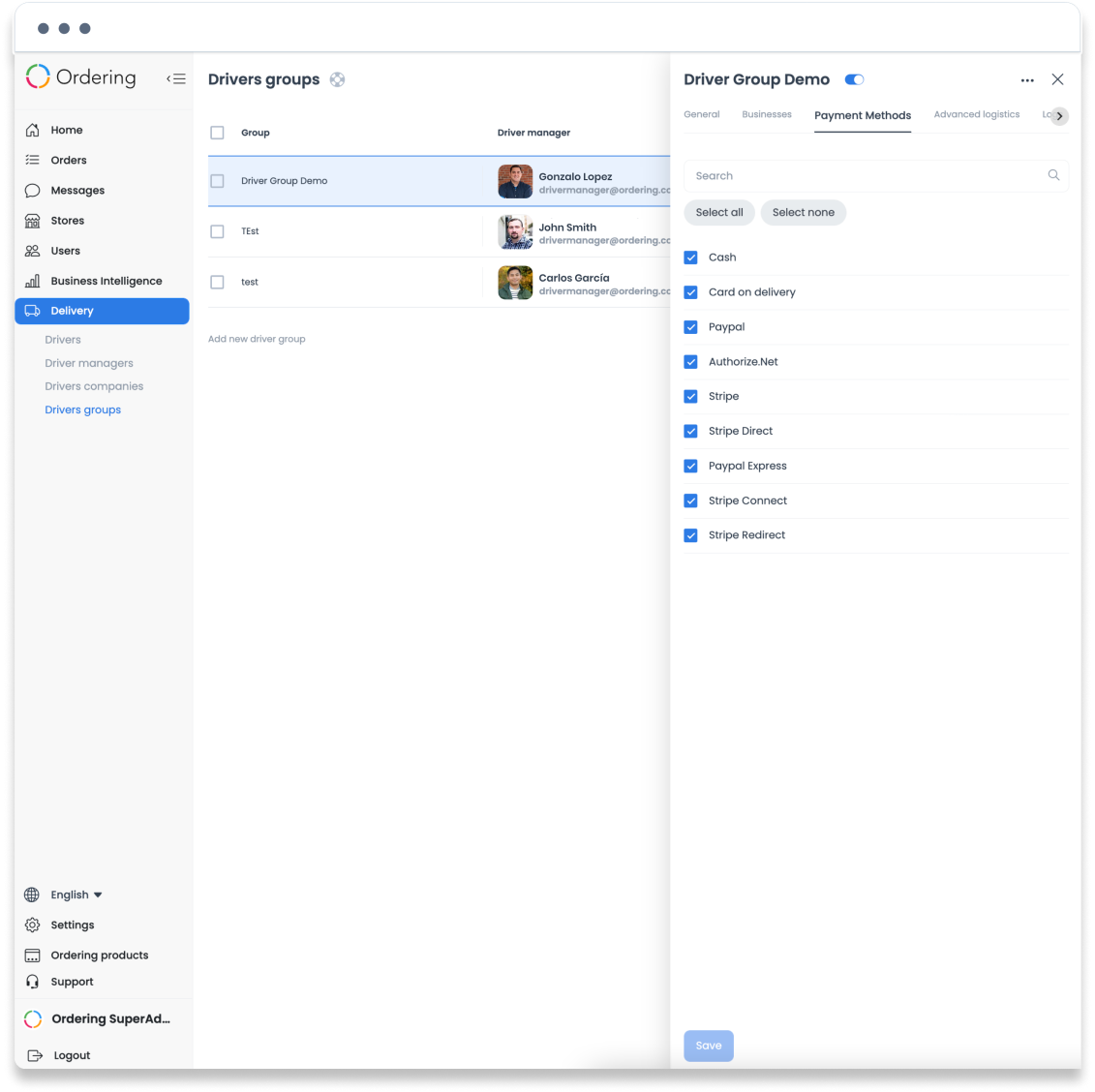 In the driver groups, some groups can take orders from a specific payment method, meaning that if the order is paid with cash and the driver group can deliver orders with the payment method, they will.

Assign the ones that each specific driver group will be taking orders from.

As Always, Happy Ordering.
www.ordering.co