Orders Manager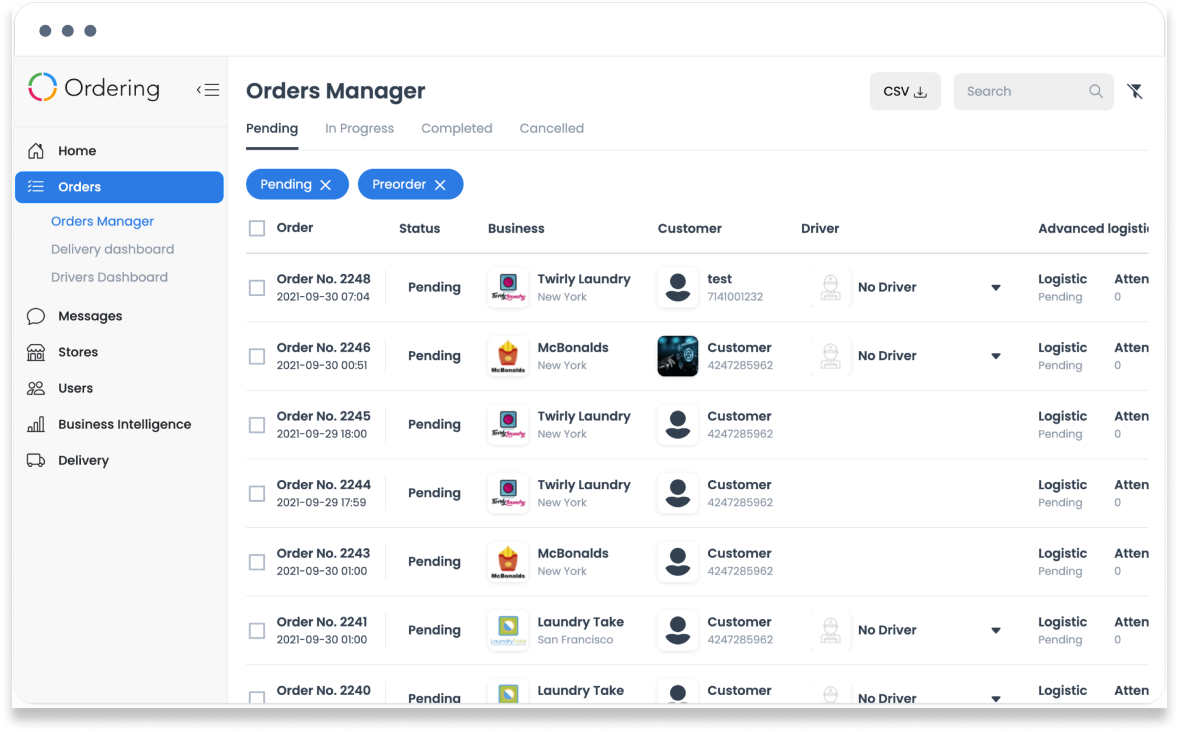 All of the orders placed through the platform will be visible here. With our new dashboard, you can quickly view the orders, and if you want, assign an order to a driver with a single click here!

On top of that, here you can follow up on each order by status and sub-status:

Pending
In Progress
Completed
Canceled

For example; we are looking at the Pending status on this screen, this is incoming orders to your marketplace.

Orders Manager Status in Progress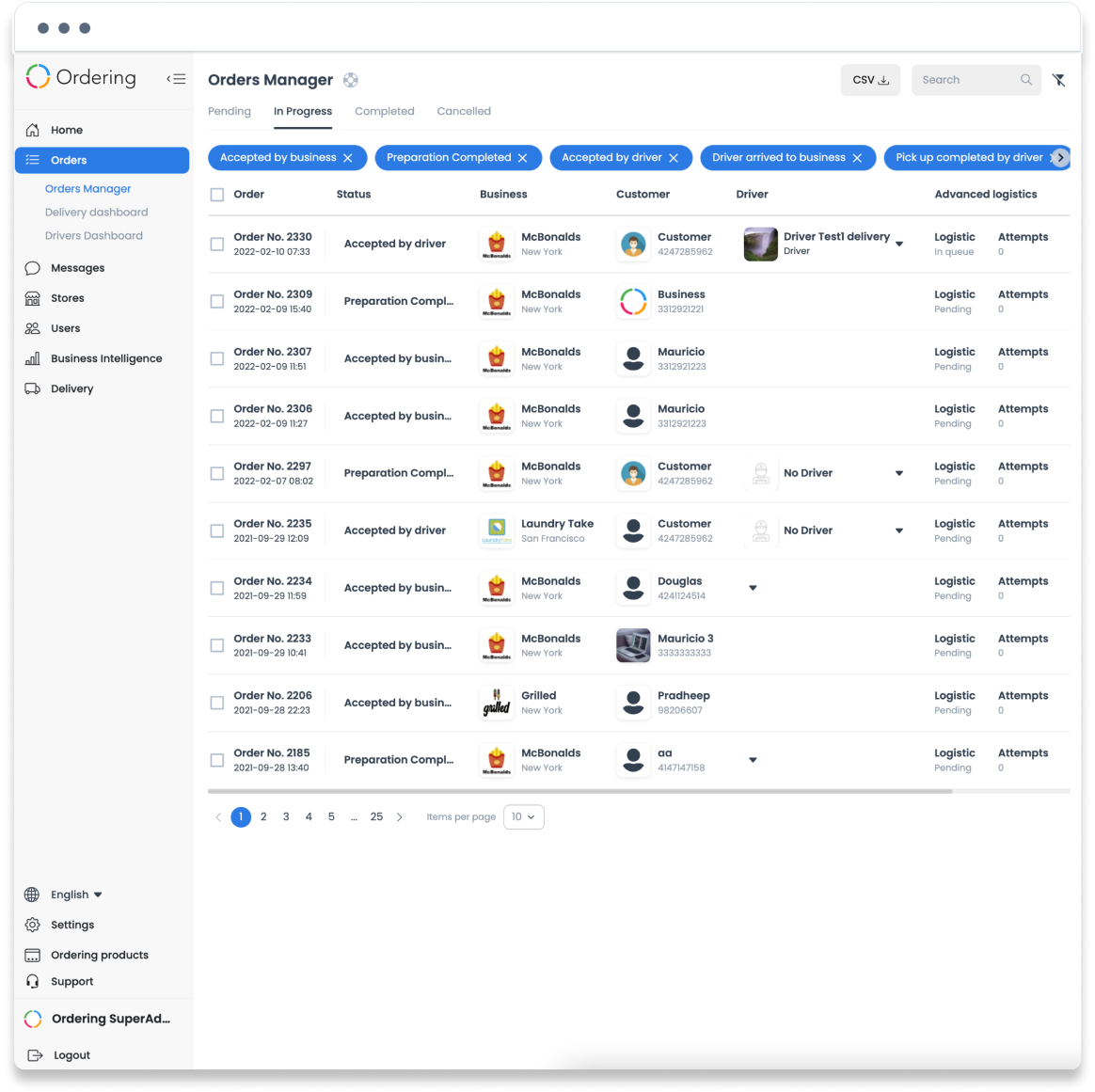 The orders In Progress are the accepted orders and are now performing certain actions inside your ordering process.

For example:
Accepted by the business.
Accepted by the driver.
Pick-up completed by the driver.

or any of the ones you'll get as a sub-status, remember you can click on each of these to filter orders.
Orders Manager Status in Completed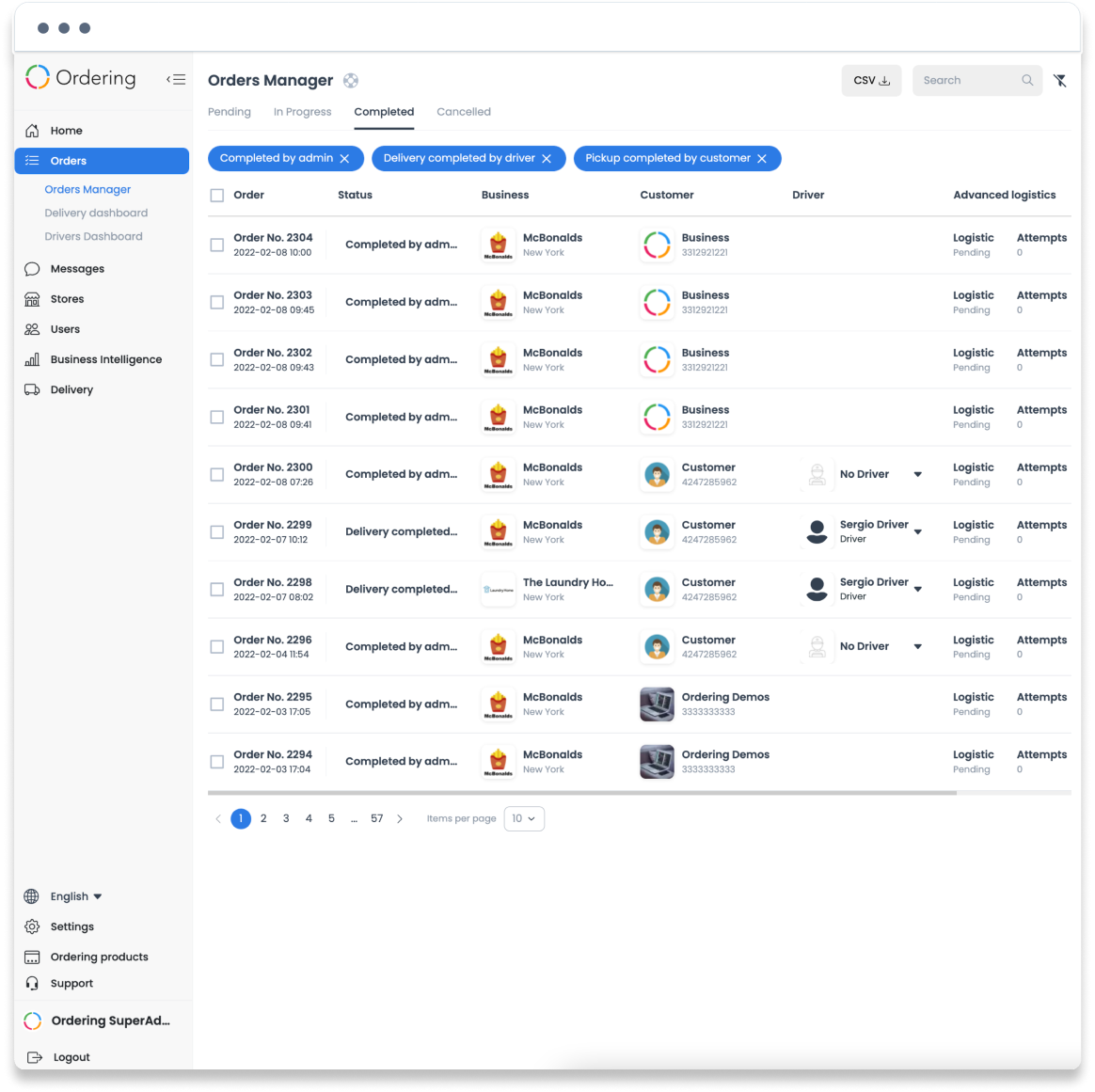 The orders in Completed are finished in your platform; these do not necessarily have to be delivered; here, you'll also see drivers completing their process.

If you click on any of these sub statuses, you'll see in more detail how your orders are doing and perform the following actions.

Make sure to complete most of them, and keep your customers happy.
Orders Manager: Canceled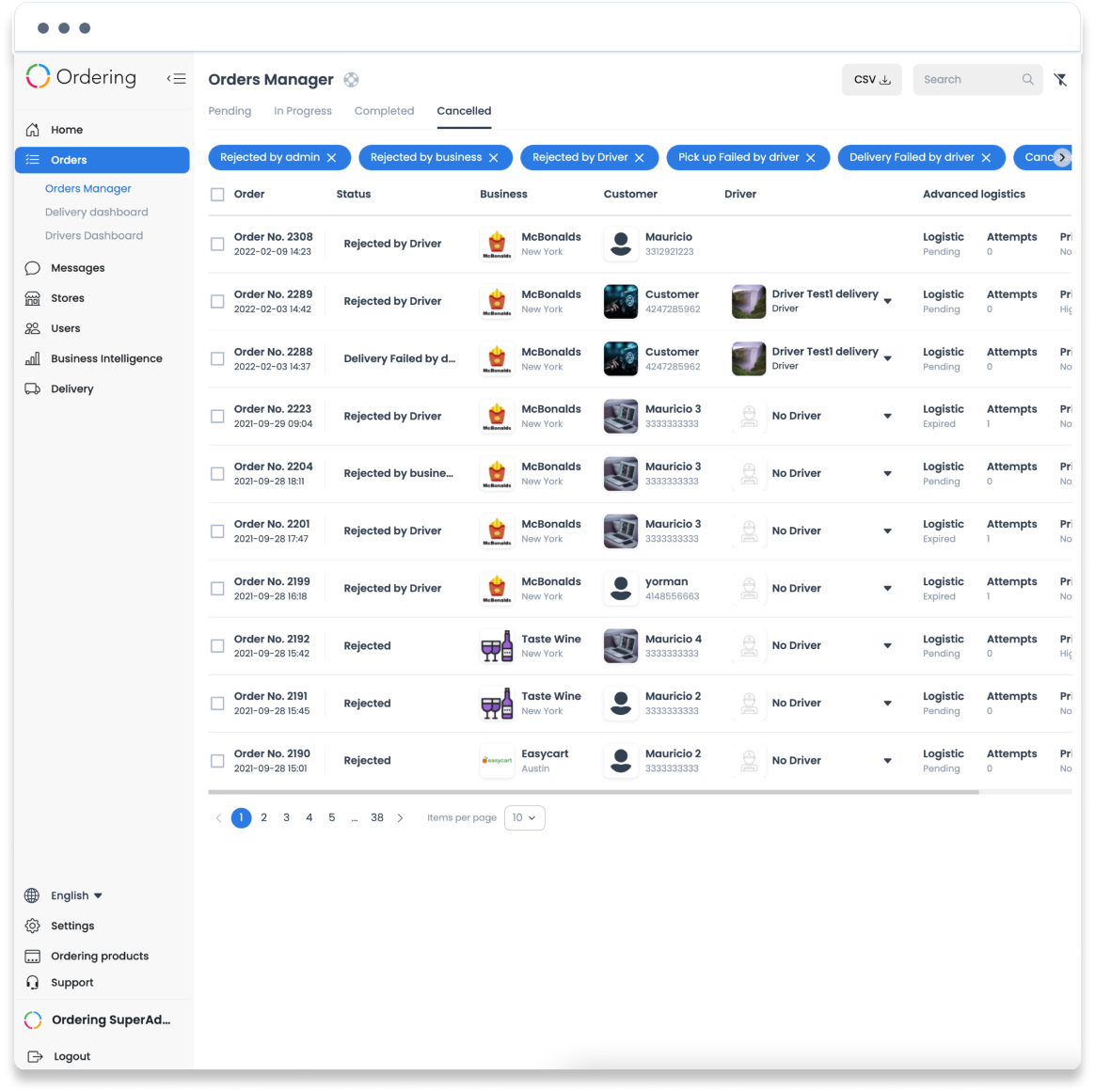 Canceled Orders: Do not worry about them with our new dashboard you can see exactly what is happening with each of them!


As Always, Happy Ordering.
www.ordering.co