Your new dashboard's first page gives you a great view of the most important data at once.


View
- Quick Reports
- Current Day Orders
- Current Day Sales
- Easy Support & Sales Access.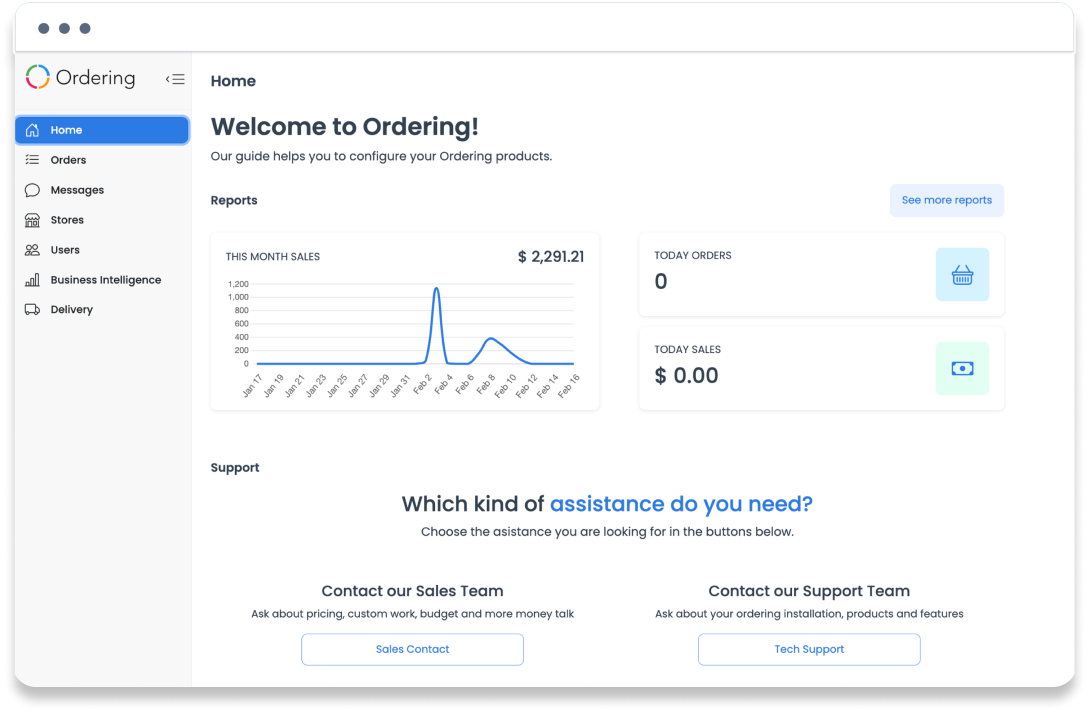 This sidebar will help you as a super admin to control your whole marketplace in just a couple of clicks.
Home
View in quick view how is your marketplace performing.
Orders
View in quick view how is your marketplace performing.
Messages
View all the orders in your platform, change status, assign drivers, and much more in the manager of your order section.
Stores
View and chat on every order with all involved users on it.
Users
Control, create and manage all your Stores.
Business Intelligence
View analytics, reports, reviews, invoices, from your whole platform.
Delivery
Manage your delivery users from a single panel; drivers, managers, companies, & groups.
Multilanguage
Multi-language: select your preferred language, if the one you need is not here, we will add it for you.
Settings
Settings: configure how your whole marketplace will perform for your internal and outside operations.
Ordering Products
View all the products (Apps) your project has enabled.
Support
If you are looking for support from your ordering team, click here and get it.
Profile
This is the user logged in to this dashboard.