Everything you need to start delivering today.
Take control of your delivery operation with On-demand delivery tools and advanced logistic features.
Let's go one by one quickly, and if you'd like, read about each of them in a more specific way.
Advanced Logistics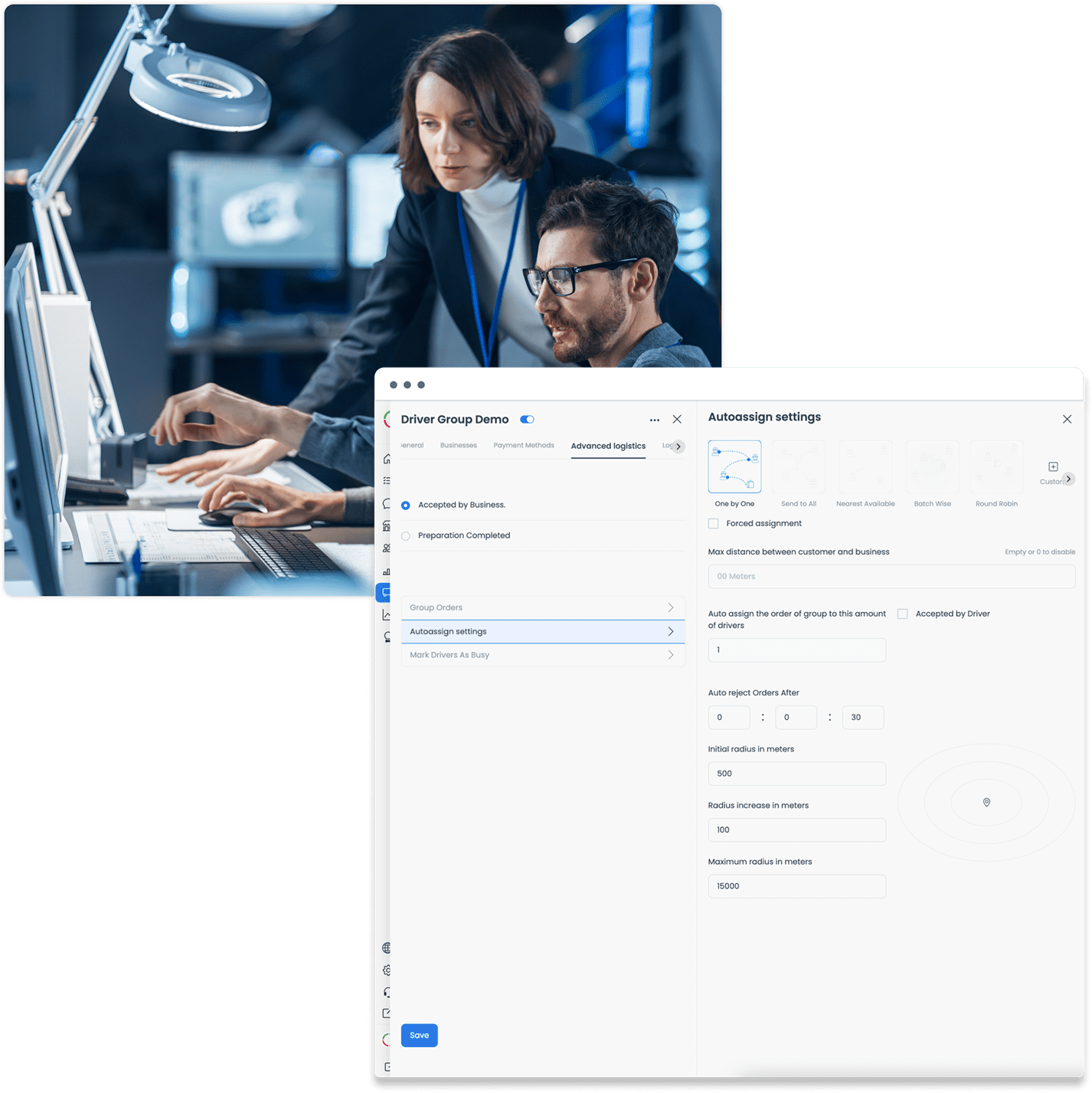 Plan Optimal rules for orders assignment in minutes and start delivery.
Priorities & Time windows
Establish your fleet's time windows and priorities to deliver who's getting the order assigned and how urgent it is.

Custom ways to assign orders
Choose from a variant of methods to assign orders efficiently and automatically, such as; One by One, Nearest Available, Batch Wise, and much more.

Group drivers
Create groups according to specialties; some drivers can take cash; some others can bring the card terminal directly to the customers.

Auto-assign Orders
Set up parameters for all the incoming orders to get assigned automatically.
Driver App 2.0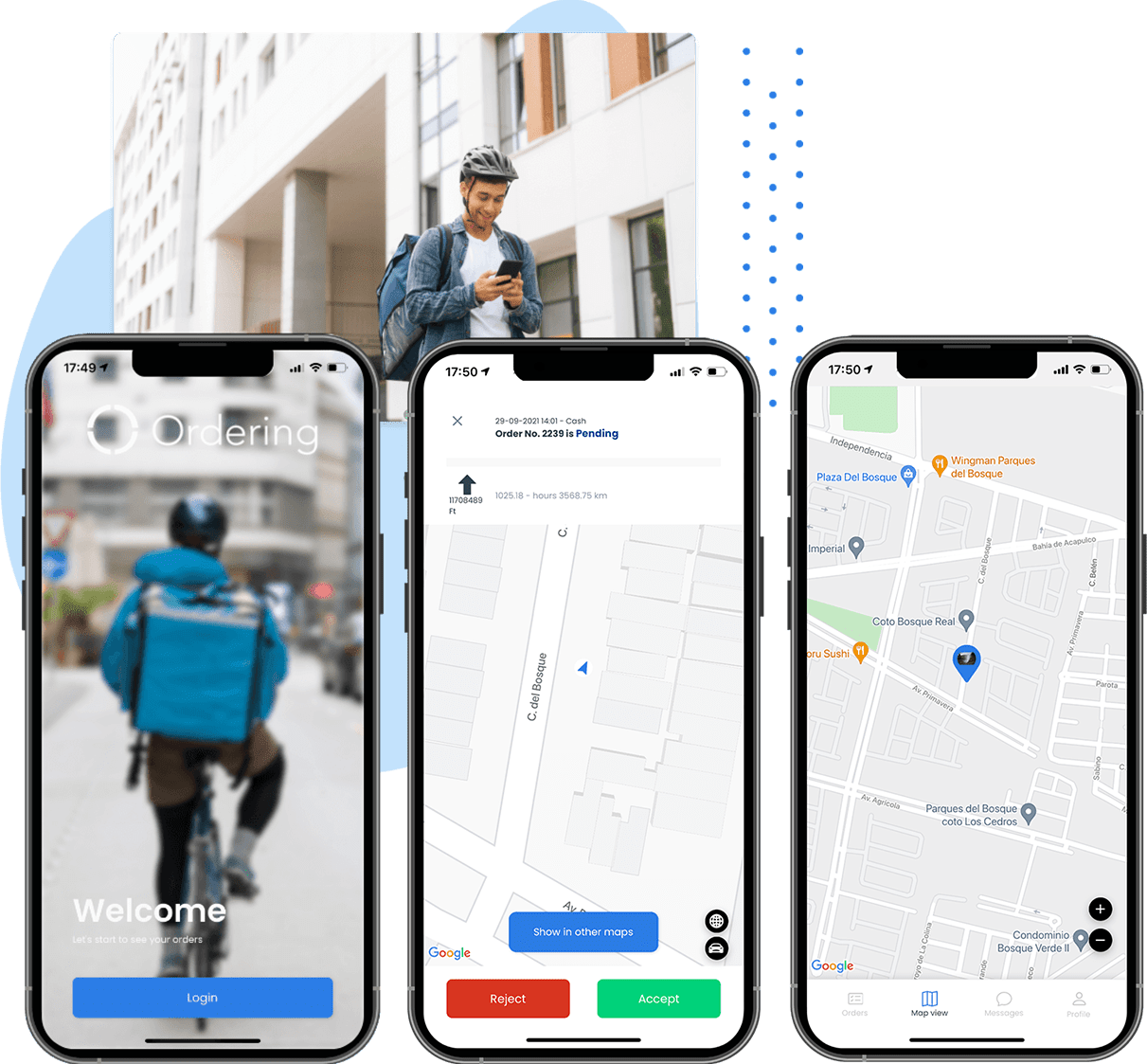 Build your Driver App 2.0 to manage your deliveries efficiently!
Delivery done right, follow routes, quick chat, get proof of delivery, real-time driver tracking, and more.
Our Driver Delivery App will help your drivers to manage all of their incoming deliveries.
"Accept" or "Reject" within just a few taps from the App. "Accept" or "Reject" every status change is sent to customers via email and push notification.
Are you ready to improve your Delivery & Logistics operations?
Get started with this today, contact us.

As Always, Happy Ordering.
www.ordering.co