Your Driver Best Companion!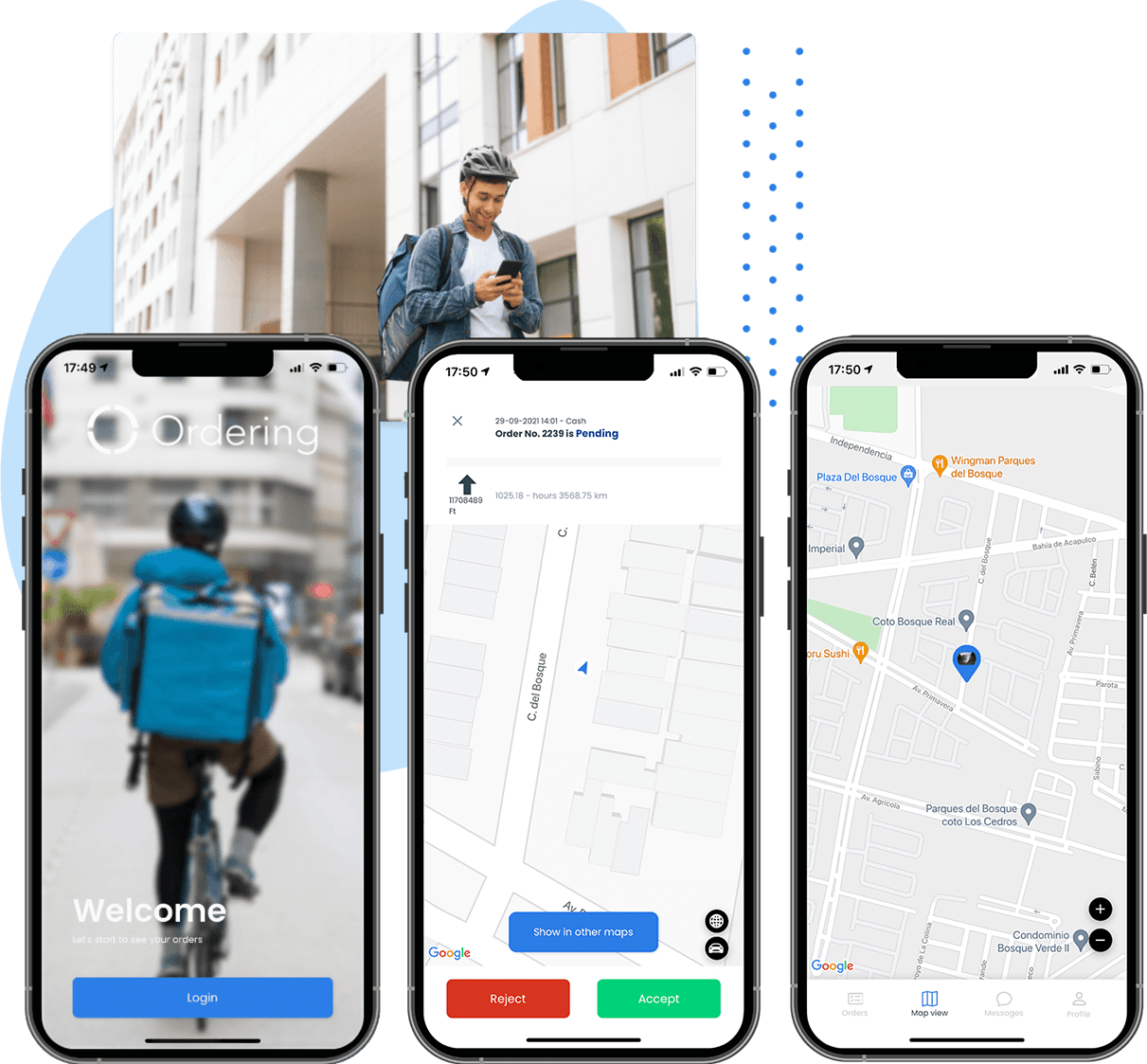 Give your whole fleet the best technology available to perform their job effortlessly, this app is made with the highest technology available worldwide, and is focused on driver daily tasks.
Benefits:
◉ Geolocation & Real-time Tracking.
◉ Proof of Delivery.
◉ Messages & 
Push Notifications.
◉ Total Order Control.
◉ Advanced Logistics.
◉ Auto-assign.
◉ Zone Restrictions.
◉ Delivery Automation.
◉ Teams of Drivers.
◉ Driver Invoicing.
◉ Third-Party Delivery 
Companies Integration.
◉ Track busy times.

◉ Business Intelligence & Smart Reports.
Get the free documentation of Driver App


Here is how it works (Normal Driver Flow)
1st ·

Order Assigned

This is where the whole process begins; an order will get assigned to you as a driver.
You'll get a push notification.
2nd ·

Accept Order

After you see the order's details, accept it to start the delivery.
You can view the map by clicking on the little map icon.
3rd ·

Delivery Time

Set up the time of how long the delivery time will take.


This will inform the customer and business owner.
4th ·

Driver in Business

Once you are in the business for pickup, click the "Driver in Business" button to let the business owner know.

Now, just wait for the order to be ready, after you've gotten the order press "Pickup completed".
5th ·

Pickup Made

The whole ordering process is about to finish, after you've delivered the order to the customer, press "Delivery complete".

Now, wait for the next order.
6th ·

Navigation Maps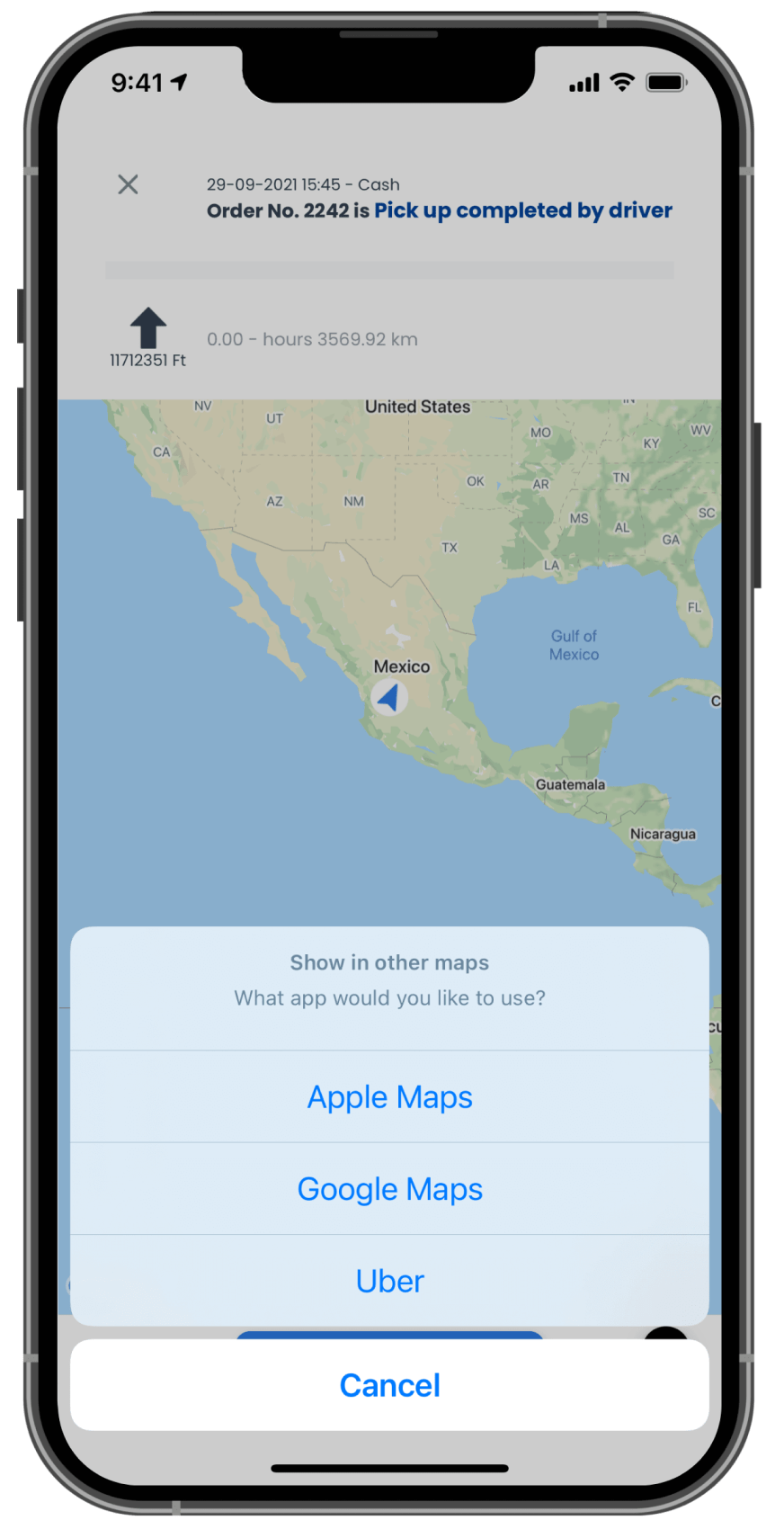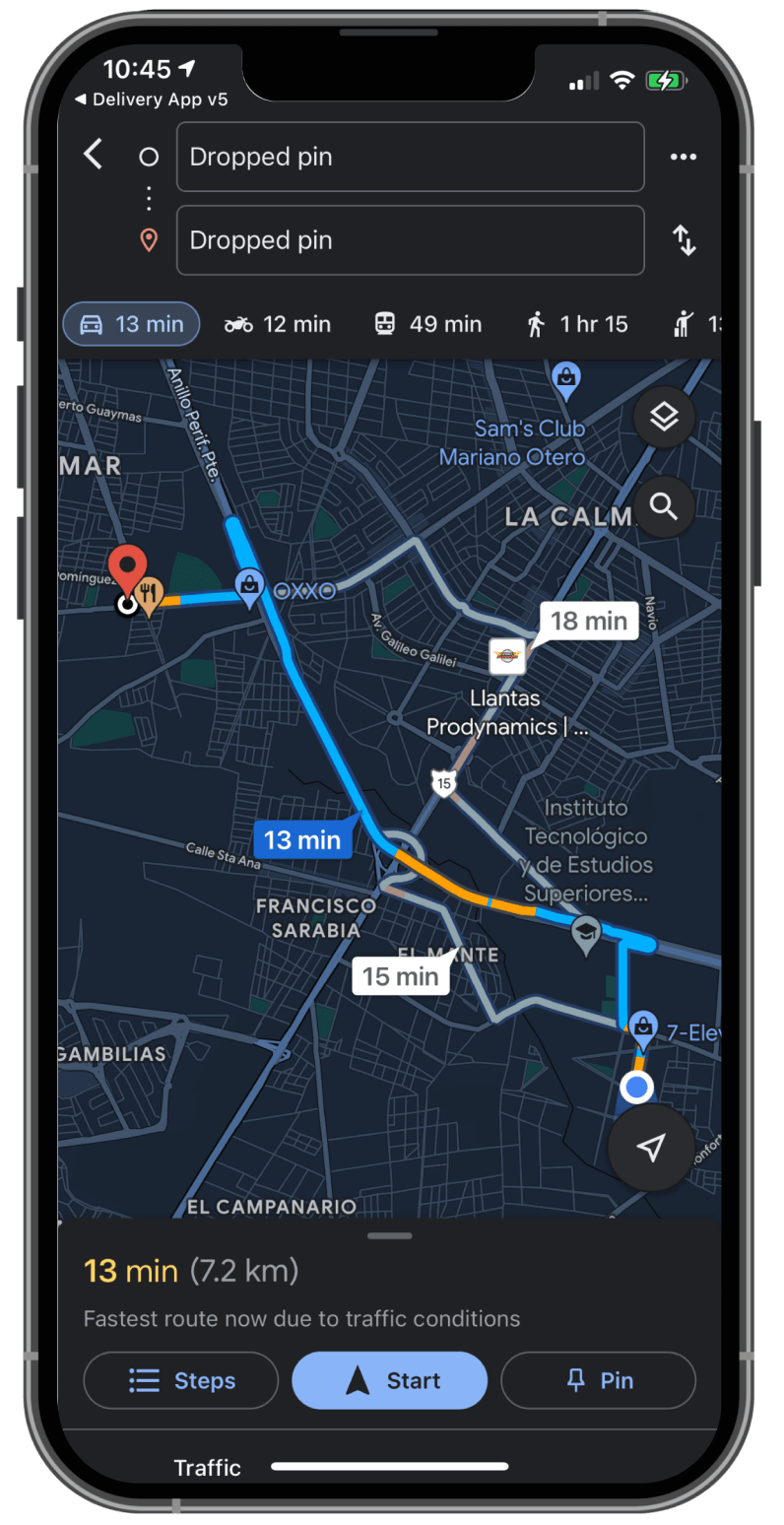 Choose your favorite navigation App; you can use any navigation app installed on your phone.

After you select, follow the route, and finish the delivery.
7th ·

Order Completed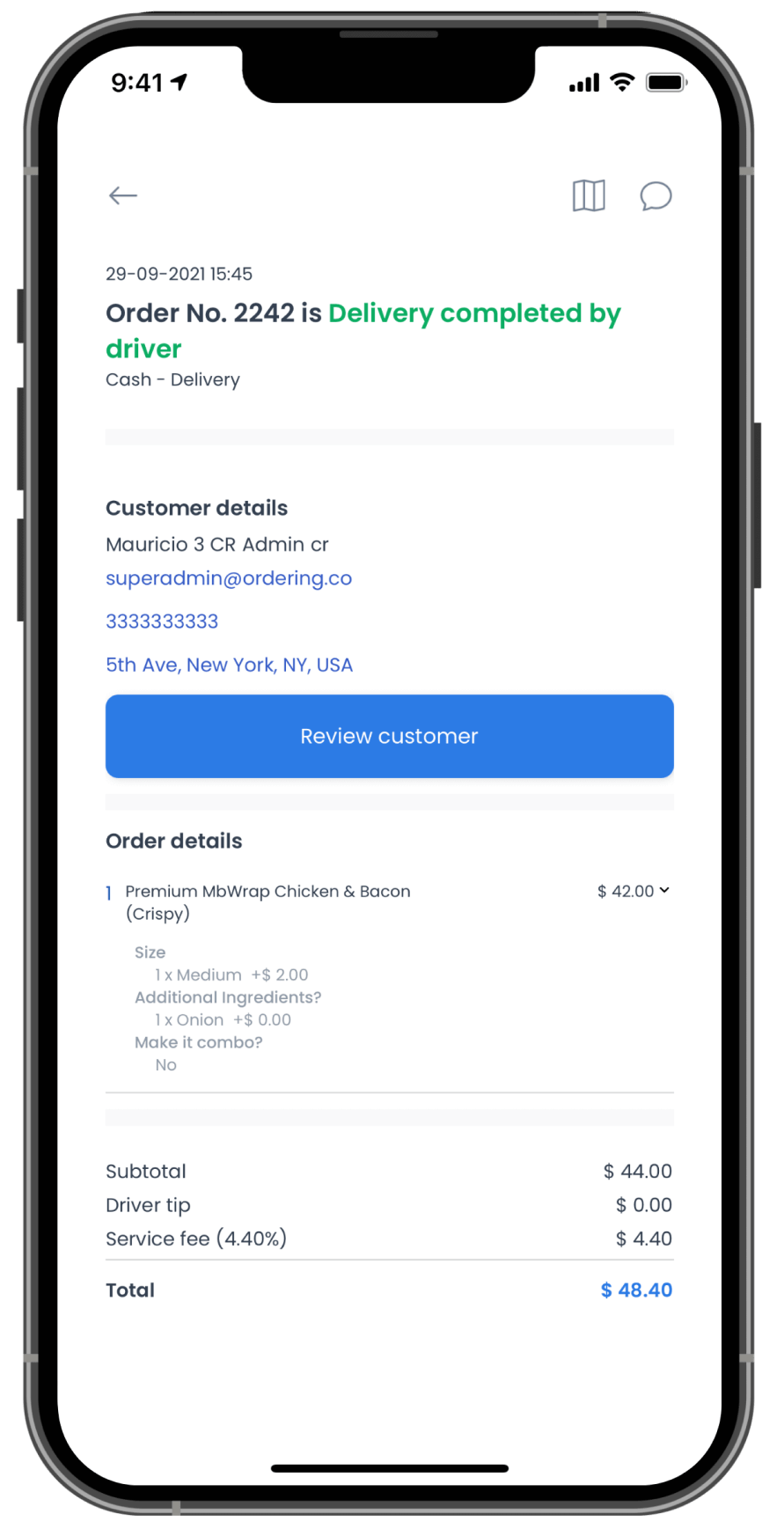 Finish the Order and continue to Review the customer; this will give your admin a better insight into how deliveries are going.
8th ·

Customer Review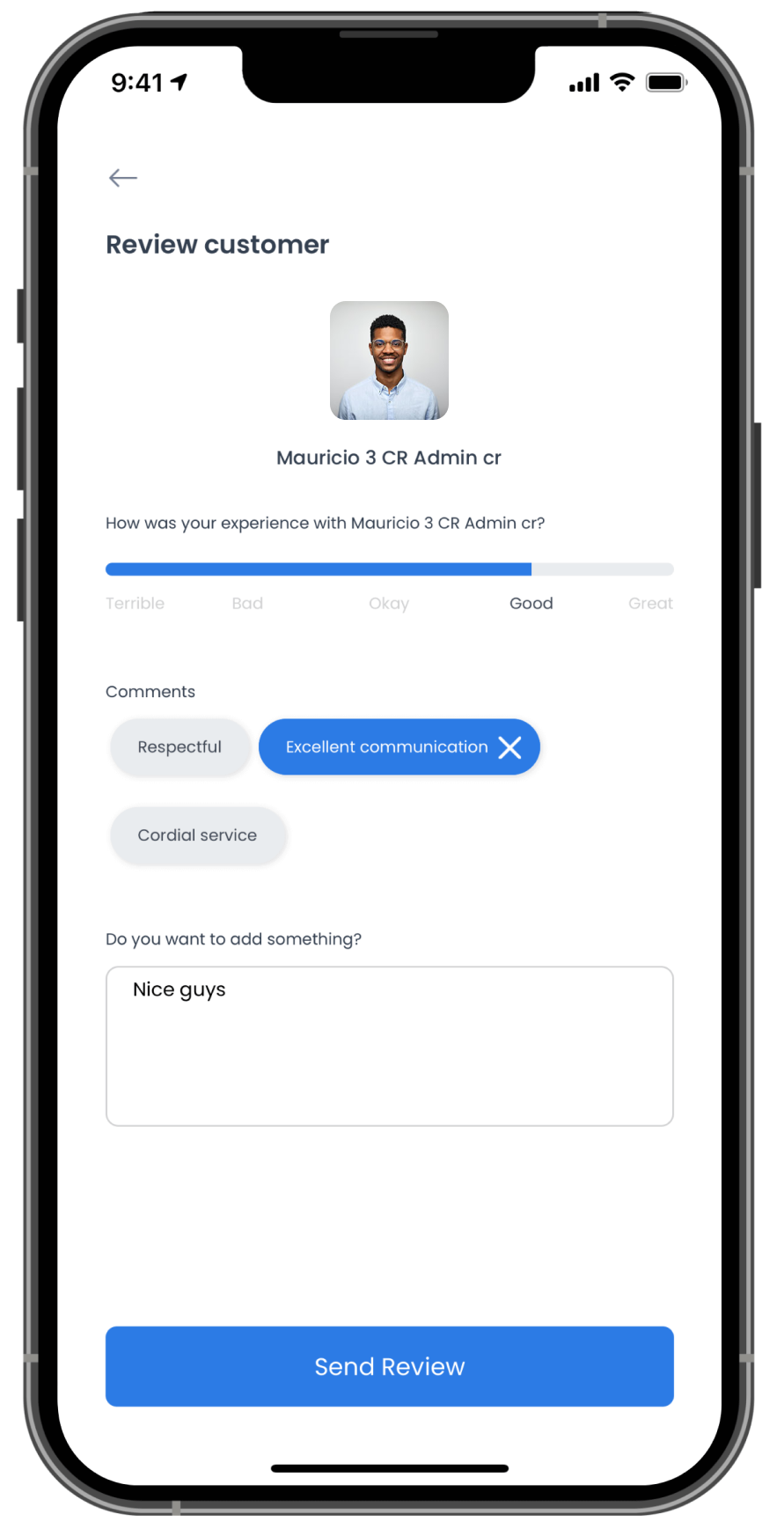 After the order has been completed and delivered, the customer reviewed it, you can wait for the next order!
Keep the deliveries going.
Learn everything related to Driver App 2.0
Get the free documentation.


As Always, Happy Ordering.
www.ordering.co