Give your e-commerce website a new and styled look.
USABILITY · FLEXIBILITY · IMPROVED PERFORMANCE

This website is made on
the highest and more advanced technology worldwide,

one of the best tech stacks

for building dynamic & engaging web interfaces, and triumphs over other

javascript frameworks

like angular and ember.
Benefits:

◉ Easy to use, developer-friendly.
◉ 100% Customizable & Responsive Website.
◉ Amazon Web Services Hosting.
◉ Custom Domain, SEO Tools & Marketing Solutions

◉ Simple & Intuitive 
User Experience
Let us show you the ordering web process and how it works here below, if you'd like to learn more download the free documentation.
Here is how it works:
1st · What's your address?

This is where the whole process begins; In this popup, you must enter the address of where you are. Interior number, postal code, and some notes to be more specific about the place.
2nd · How will you order today?

Choose the type of delivery you need; you'll have a lot of options, each different delivery type will have businesses available according to service.


3rd · Business Listing.

The ordering website will send the customer all the businesses available according to the address and the delivery method they've selected, all these stores are configured by the marketplace owner in the dashboard.
4th · Choose your products.

In this section, click on any product to see its description and add it to your cart; each product will have specific product options to offer customers what they can purchase.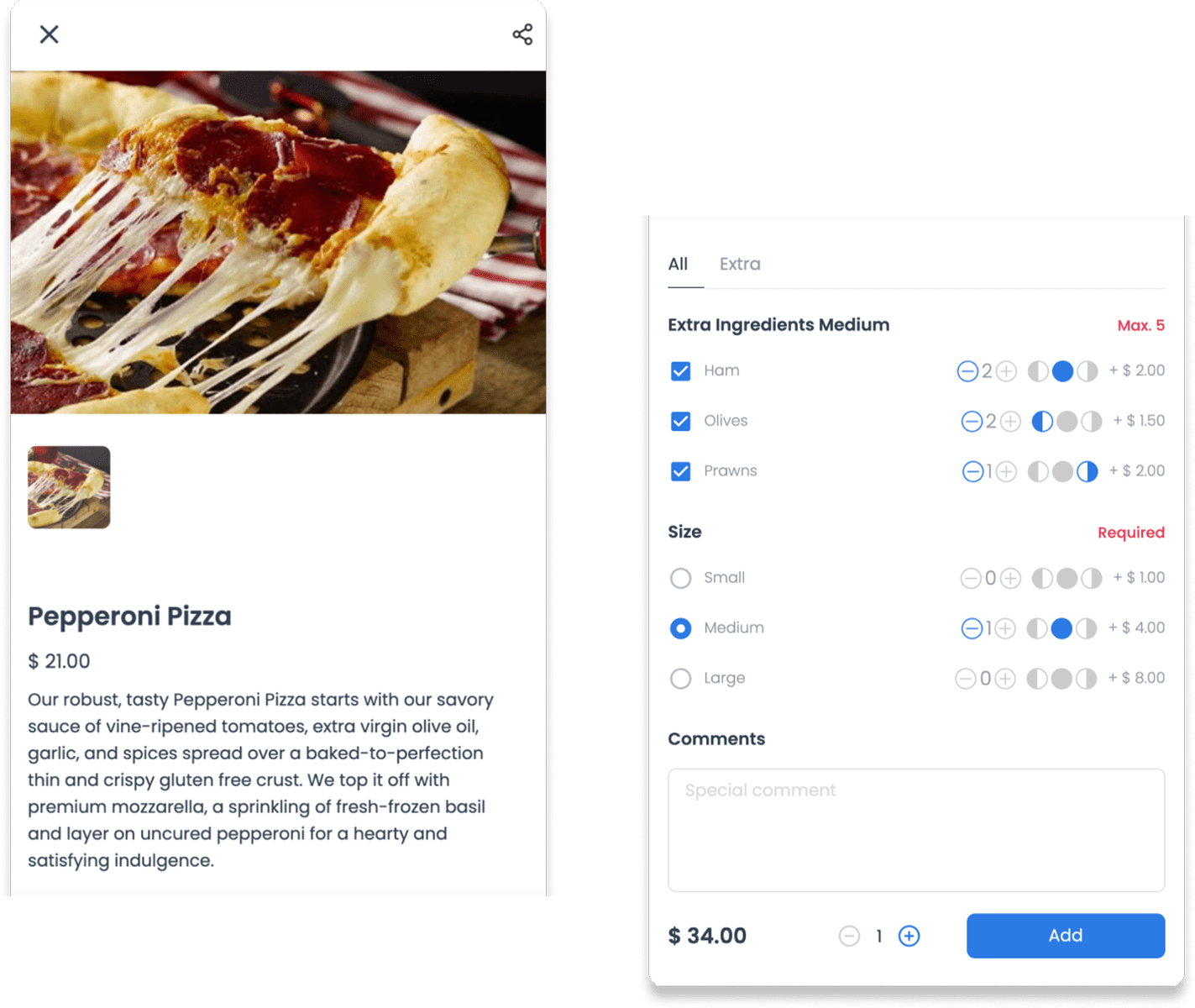 5th · Cart

If you already selected all the items that you want to buy, in "Your Cart", select the order you are ready to purchase and click on the "Checkout" button.
6th · Checkout

Verify if all the information shown is correct or complete the fields that are needed.

Select your "Payment Method".
 Select the "Delivery Tip" to the driver.

If you complete all the information click on "Place Order" to complete your purchase.
7th · Confirmation

Once you complete the order, a pop-up will indicate the transaction was successful.
8th · Follow up on your Order

Once the order is placed, just take a look at the progress as it goes.
Looking to learn more about the Ordering Website 2.0?
Get the free documentation.


As Always, Happy Ordering.
www.ordering.co