This is the latest most advanced technology for your business owners to avoid missing any order, create a better customer experience, assign orders to drivers immediately, change status on orders, and control certain aspects of the stores... in a few taps.
These apps are for Android and iOs made natively and with react technology.
Inside the Business App after you log in as a super admin or as a business owner, every time there's an order it'll show in "My Orders" section, you can see them separated by status, make sure to have every "Pending" order taken care of.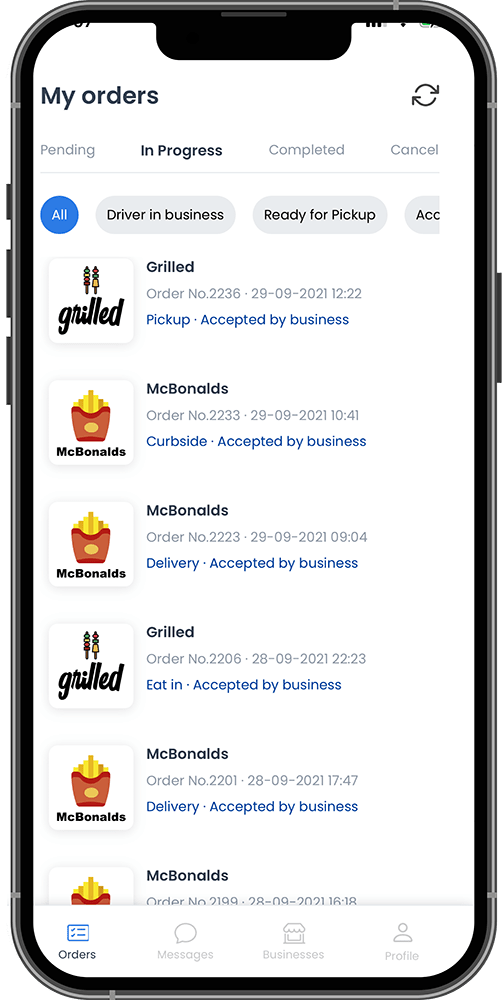 Once you accept orders, the customer will get notified via email, or push notification on their Apps, this way you keep the customer informed.
In your Business App, you can do a few statuses changes, the other status to complete the orders have to be made in the next process, for example, you can;
Accept the Order.
Reject Order.
Set Order as "Ready for Pickup".
Assign Driver to the order.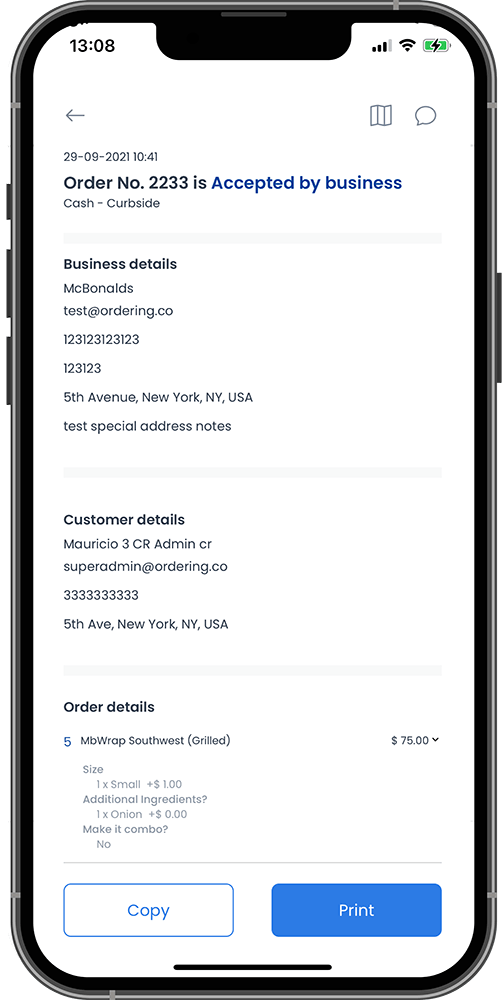 Once the order is ready for pickup completed by the customer, or by the driver, the order jumps into the next ordering process, now the job is in the driver's hand, or if the order was picked up and the customer already picked it up, well, that's done.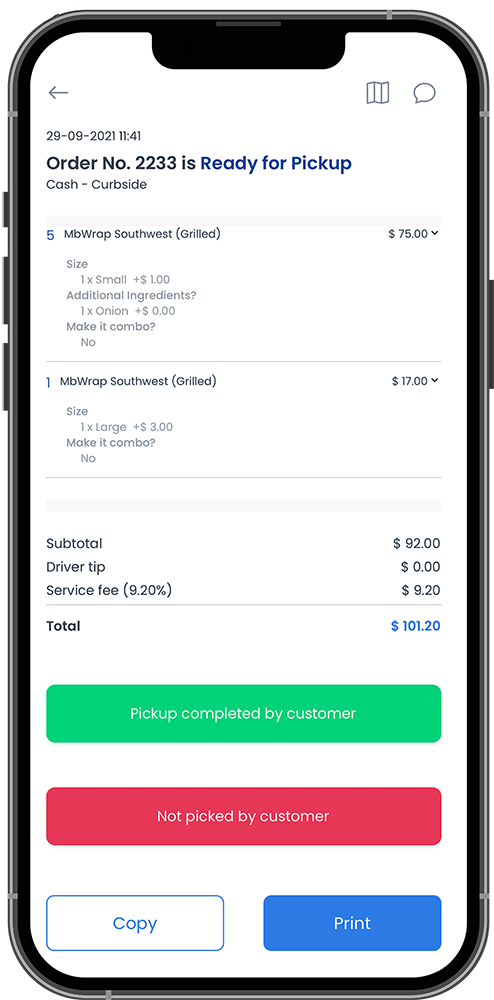 On top of all that technology, we understand that communication is key, inside your Business App you can write to the customer, and also to the driver, these messages are sent instantly, and also you can attach pictures.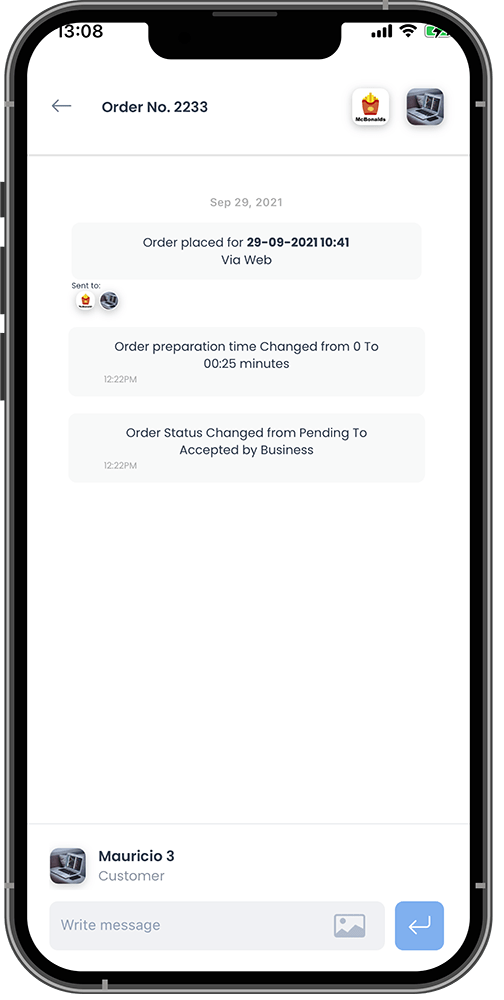 If you have any questions, do not hesitate to contact us at sales@ordering.co.

Keep on Improving, every day.
As Always, Happy Ordering
www.ordering.co