Control your drivers, driver manager, driver third-party companies, and drivers group.
Drivers
In this section, you can create as many drivers as your platform requires, each of the drivers must be created here because before signing in to the Delivery App, they have to get an account by you as an administrator.
Each of the drivers must have the following fields to work
Name.
Emai.
Mobile Phone.
Drivers Group.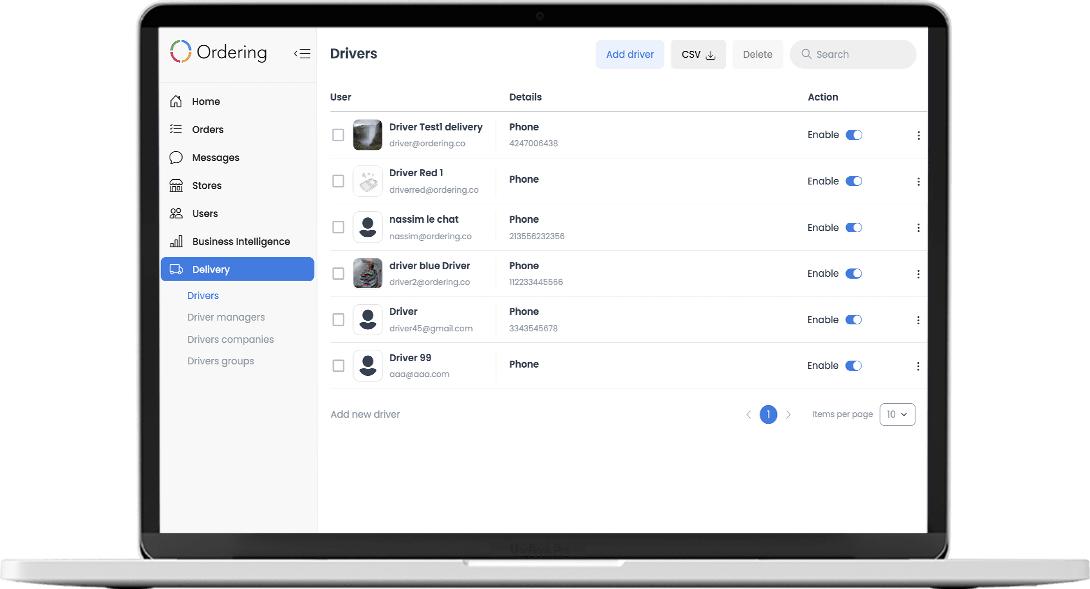 Drivers Manager
This user will have the power to control all the drivers inside one Drivers Group.
Create as many as required.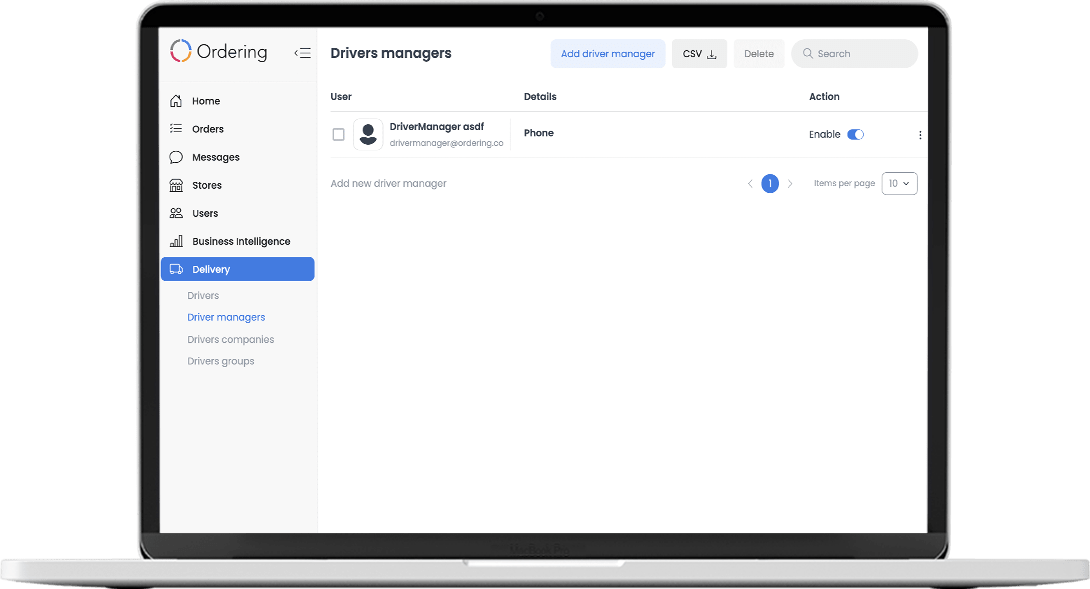 Drivers Group
Create as many groups of drivers as you like, these groups are created in order to give your whole platform more order, there might be some drivers that can't take cash, or create drivers according to zone, however you like.
Create as many drivers groups as you like.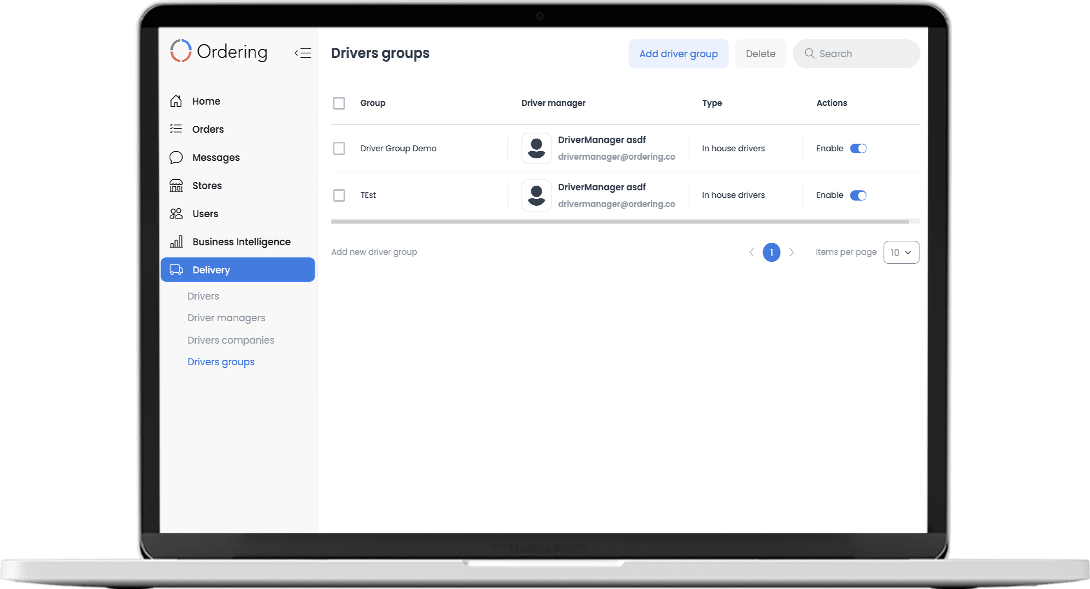 Drivers Companies
Third-party companies are a very effective way to get started with deliveries even if you don't have a driver hired by your company.
Learn More about third party companies →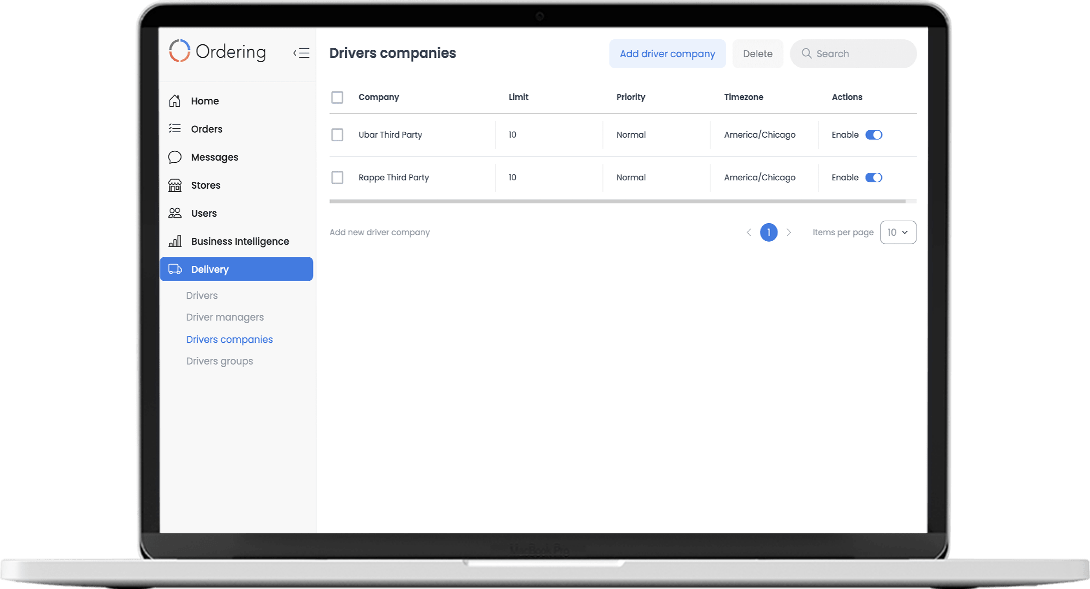 If you have any questions, do not hesitate to contact us at sales@ordering.co.

Keep on Improving, every day.
As Always, Happy Ordering
www.ordering.co