Inside this module, you'll be able to handle your customer's and managers' profiles (business owners, city managers, and administrators) and view their whole information.
All these profiles are unlimited; create as many as your business requires and handle limitless customer accounts.
Customers
In this section inside your module, you'll find every person who's created a customer account, and also if you would like to jump into more detail, by clicking on any, you'll see:
Profile: Customers' name, email, phone, and picture.
My Saved Places: These are all the places the customer has ordered from or at least started the order.
Orders: These are all the orders the customer has made.
Metafields: Here, you can add a key and value that will identify the customer; for example, if you need to know when this customer ordered, you can put a value and then grab that value from someplace where you get a notification.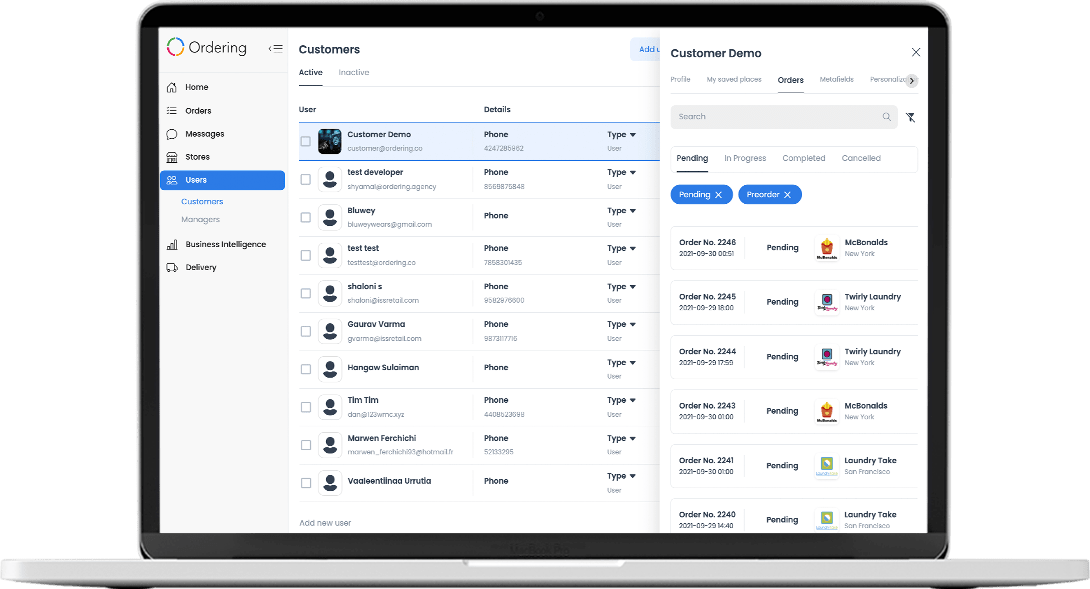 Managers
In this section, you'll see and handle the administrations, business owners, and city managers.
These levels of users are the ones that control the businesses and the whole platform.
Administrators: Can handle everything in your platform.
Business Owners: Can only handle everything related to the business they are assigned to.
City Manager: Can handle all the business added to the city they control (coming soon).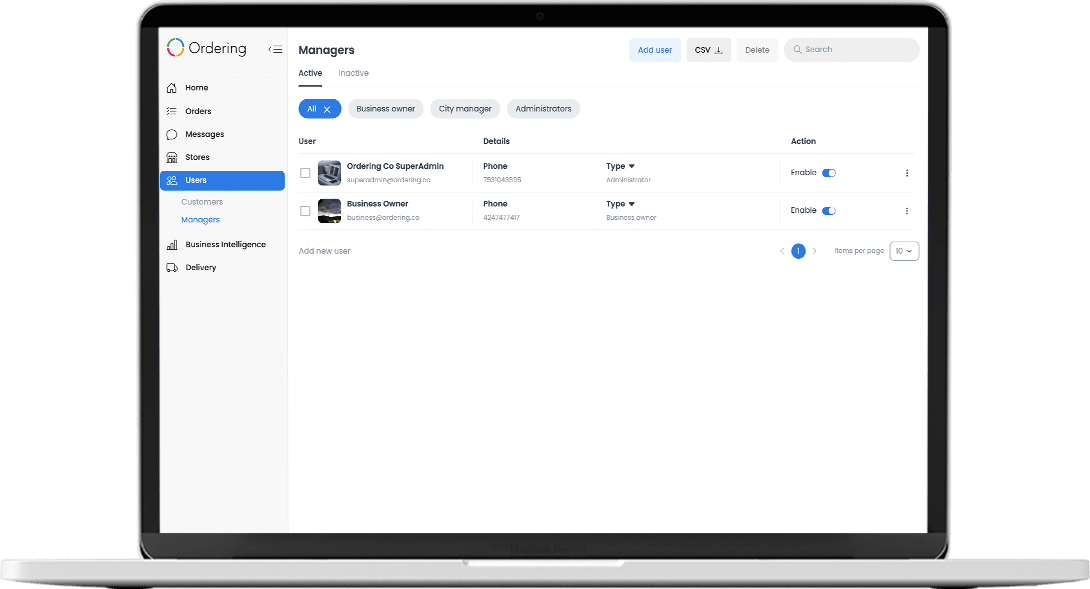 If you have any questions, do not hesitate to contact us at sales@ordering.co.

Keep on Improving, every day.
As Always, Happy Ordering
www.ordering.co